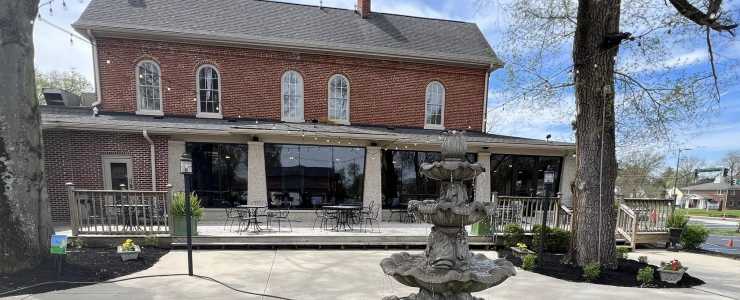 Southern Indiana is bustling with new places to dine, play and stay. From new sites to enjoy outdoor adventures, to new restaurants to taste local and international flavors, there is a lot to get excited about when planning your trip to SoIN. Pro Tip: Keep this page bookmarked as the SoIN Tourism team updates this page with what's new in 2023 throughout the year.
Click the links to view the most up-to-date hours and information for each location.
Attractions
TC Carriage Co.
TC Carriage Co. is now offering 30-minute rides around Downtown Jeffersonville! TC Carriage Co. specializes in horse-drawn carriage rides that are perfect for weddings, parties, parades and more! Experience the charm of a horse-drawn carriage ride with Kodi, Martha, Jacque and Gus. To schedule a ride please visit tccarriageco.setmore.com or visit their website at www.tccarriageco.com.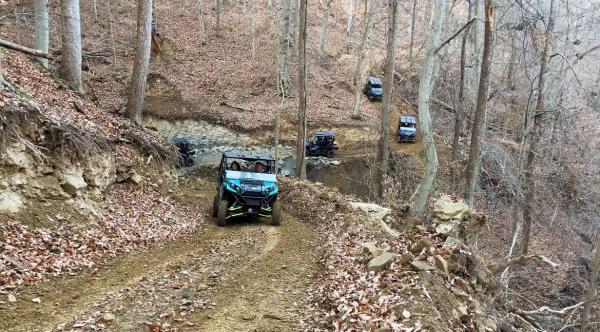 The Woods ATV Adventures
9699 St Johns Rd., Borden, IN 47106
Explore over 500 acres of classified forest in Starlight, Indiana with The Woods ATV Adventures. U-Drive ATVs allow you to take hold of your adventurous side on a guided sightseeing experience at your preferred length! Make lifelong memories with family or friends. Ride along with a trail boss or take the wheel on a U-Drive adventure. You must be 8 years old to ride and 21 years old to drive. ATVs seat up to four. Bring along snacks to enjoy in their picnic area or purchase some on site.
Food & Drink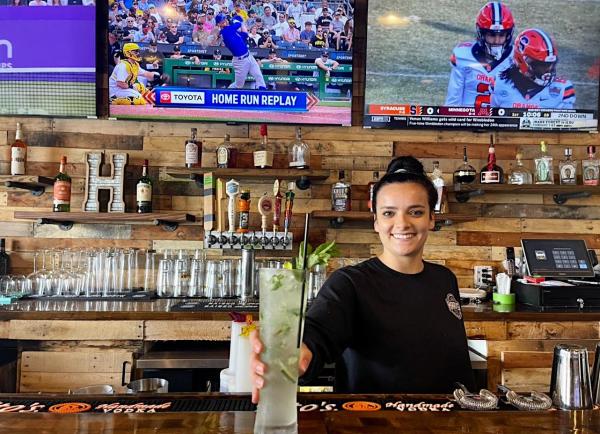 Harry's Taphouse & Kitchen HWY 62
5580 IN-62, Jeffersonville, IN
Harry's has opened a second location off Highway 62 in Jeffersonville. Harry's Taphouse & Kitchen specializes in southern comfort food with a Cajun inspiration. Enjoy the full bar, daily drink specials, live music and events and more!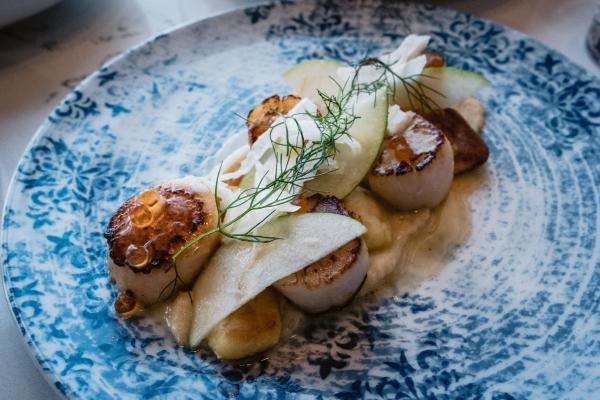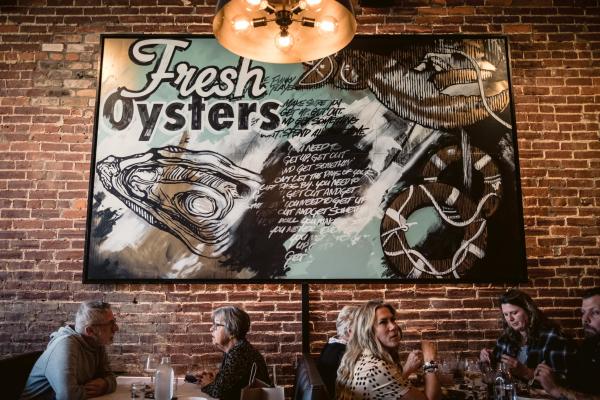 Source
OutCast Fish & Oyster Bar
207 E. Main St., New Albany
OUTCAST fish & oyster bar is making waves in New Albany. OUTCAST has revitalized the ground floor space of the former confectionary and steam laundry at the 140-year-old Bader Block in New Albany. OUTCAST offers classic and casual seafood plates and an interactive oyster bar. Pair a bubbly or craft cocktail with your plate for the complete experience. The sleek dining room seats 115 people, and the spacious outdoor seating features a freestanding Airstream trailer bar.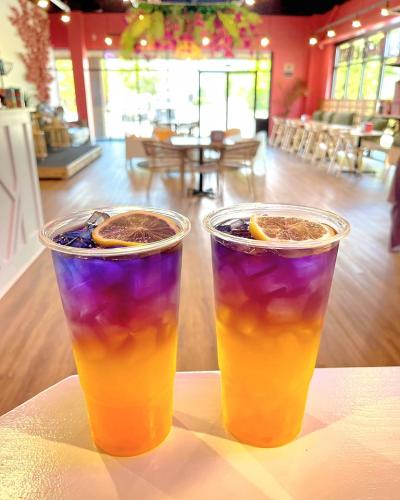 Fresco Tea Bar
1370 Veterans Pkwy #100, Clarksville, IN
Fresco Tea Bar has opened a third location in Clarksville. Stop in for bubble and loose-leaf teas, wellness and refreshers drinks, or grab and go options for breakfast and lunch. Don't forget to sign up for their new rewards program on your next visit to earn points, a $5 birthday coupon and more!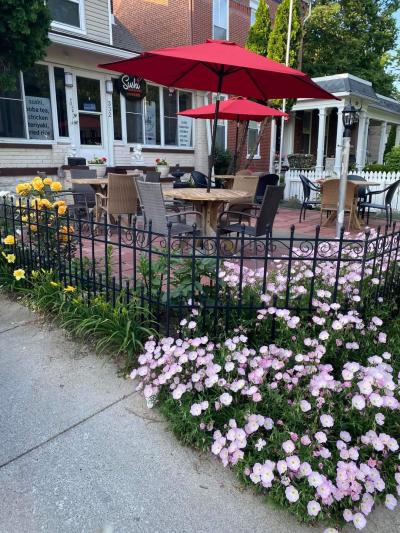 Source
Sushi & Boba Tea House 
332 W. Market St., Jeffersonville
Jeffersonville's Sushi & Boba Tea House is crushing cravings and quenching thirst. This new restaurant is located only a block from the Big 4 Station Park and offers several sushi roll flavors, appetizers, teriyaki entrees, pho, coffees and teas. They boast the best chicken teriyaki in town and challenge non-believers to stop by. Guests can grab to-go, dine-in or enjoy the outdoor seating.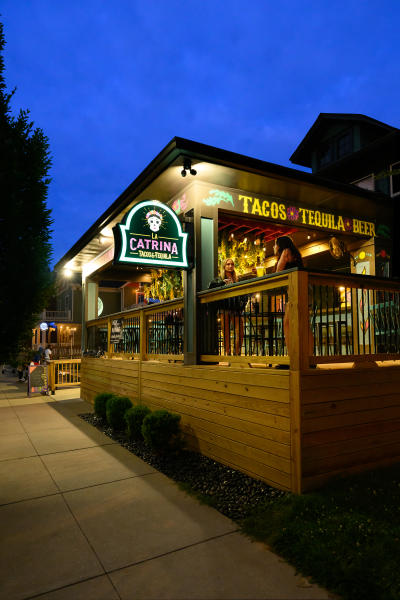 La Catrina Tacos & Tequila
125 W Chestnut St, Jeffersonville, IN
La Catrina Tacos & Tequila offers authentic Mexican food. The menu is a culmination of party food, street food and family recipes. Enjoy margaritas, beer, wine, bourbon, tequila and seasonal cocktails. All cocktail mixers are made in-house with a nod towards classic Mexican drinks. La Catrina has two levels of vibrant indoor and outdoor seating, making it a special dining experience. During your visit, take a stroll across the Big 4 Bridge or head to Big 4 Station Park.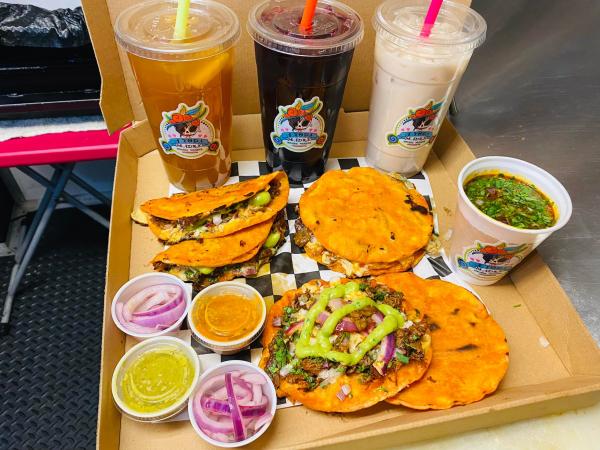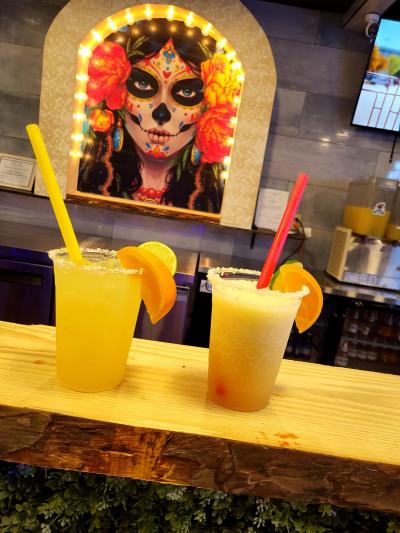 Source
A Toda Madre Comida Urbana Mexicana
2116 Spring St., New Albany
Taco Tuesday just got better. A Toda Madre serves authentic Mexican food with made-from-scratch ingredients, including hand-made corn tortillas and salsas. Customers rave about the restaurant's birria-style beef and two-foot-long "machete" quesadillas. Enjoy authentic Mexican beverages such as horchata and agua fresca, or alcoholic options such as classic or strawberry margaritas.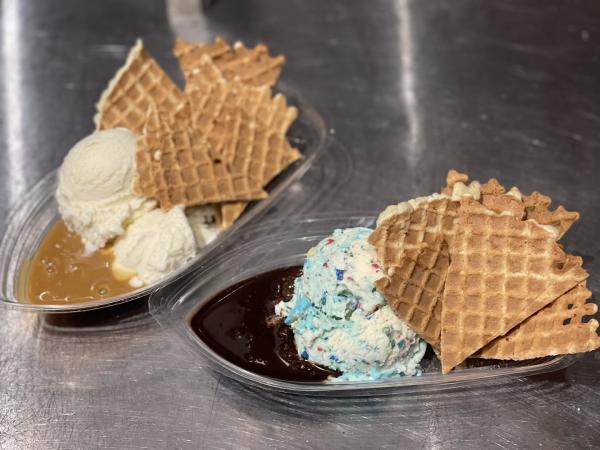 Charlestown Coffee and Cream
830 Main St., Charlestown, IN
Treat your sweet tooth at Charlestown Coffee and Cream with coffee, ice cream, cookies and more! The shop offers a variety of ice cream flavors, including no-sugar added and vegan options. They also carry various teas, boba and other milk teas. Make sure to pick up a reward punch card during your visit, which gets you $3.50 off your purchase after 10 coffee/ice cream purchases!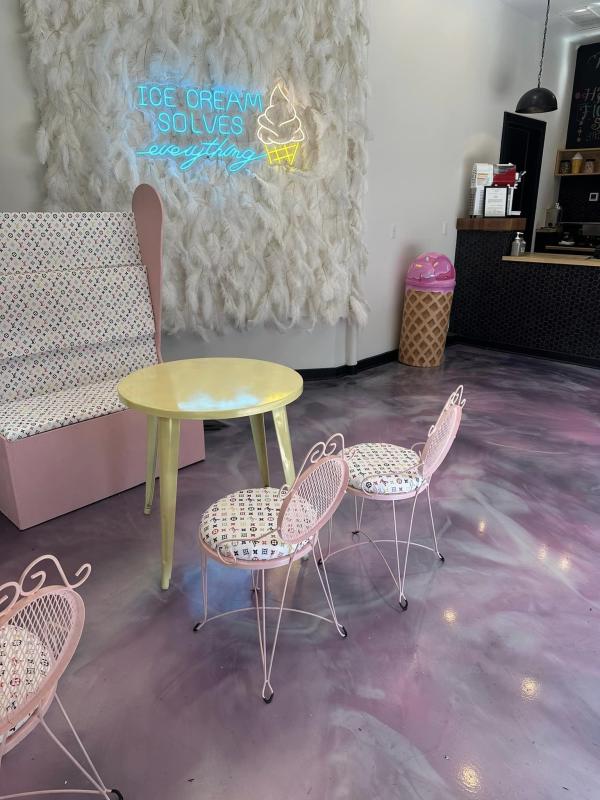 Sweet B's Ice Cream Parlor 
137 E. Market St., New Albany (located in walking alley)
At Sweet B's, ice cream solves everything. They have dinner and dessert covered with their delicious ice cream and food menu. Grab a pulled pork sandwich and dive into a plate of ice cream nachos on your next downtown New Albany adventure. Be sure to take a sweet selfie on the whimsical selfie wall before you leave!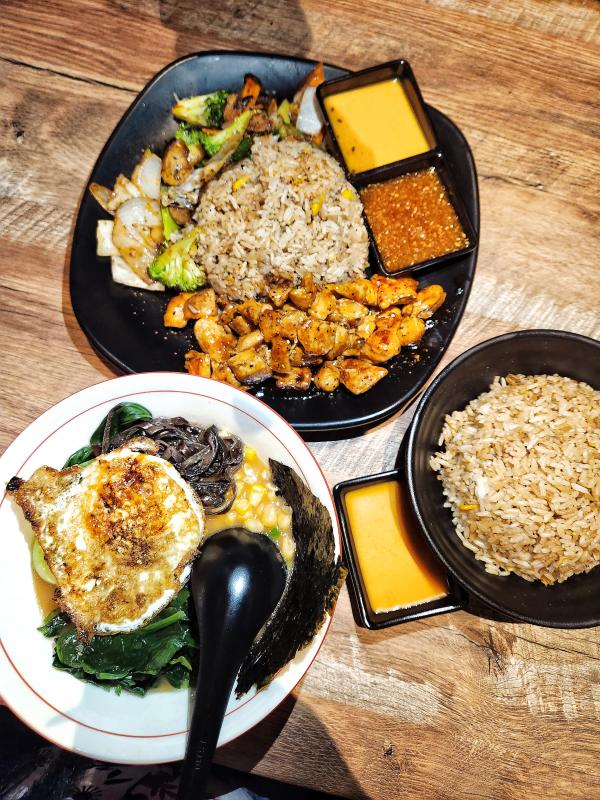 Kabuki Jeffersonville Indiana
253 Spring St, Jeffersonville
Kabuki has opened another location in the heart of downtown Jeffersonville, and it is just what this area needed. Kabuki offers Japanese cuisine, including crowd favorites like hibachi, ramen, sushi & even bubble tea. Try their Garlic Tonkotsu Ramen – bok choy, corn, bamboo shoot, mushroom, soft egg, seaweed and narutomaki. This new location has a quaint and inviting atmosphere that beckons you to enjoy your meal there. They are currently open daily from 11 a.m. to 9 p.m., and they offer carryout as well.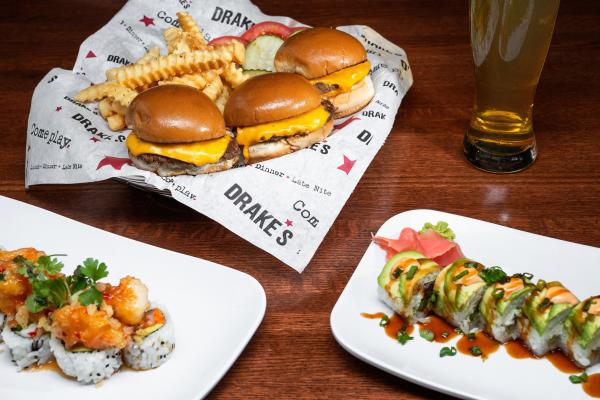 Source: https://www.facebook.com/drakesjeffersonvillein
Drake's
1451 Veterans Parkway, Jeffersonville
Have you ever found yourself in search of a late-night burger, with no options? Now that Drake's has opened its Jeffersonville location, Hoosiers and visitors to SoIN can enjoy their massive, smashed burgers, fresh sushi and endless drink options for lunch, dinner and into the wee hours to accommodate the night owls. In addition to the food and drink menu Drake's regulars have come to love, they keep things fresh, offering a burger of the month, sushi of the month, beer of the month and seasonal appetizers.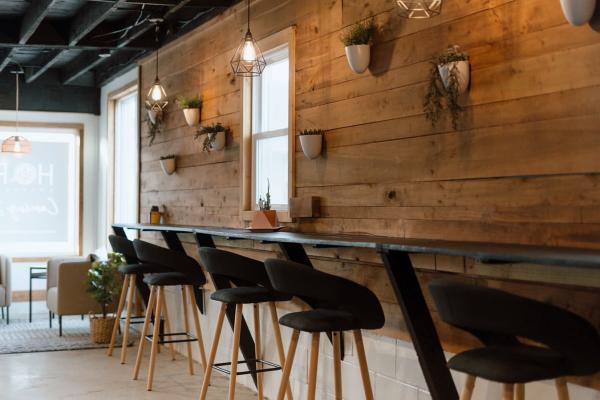 Source: https://www.instagram.com/hopecoffee.co/
Hope Coffee Co.
201 S Indiana Ave., Sellersburg
Sellersburg is on the rise, and every rising community needs great coffee! Good thing Hope Coffee Co. has joined the neighborhood. Hope Coffee Co. mixes good drinks with good feelings. A nonprofit run by Rock of Hope Church, its goal is to provide a space where people can spend time with friends and family. Be sure to try the signature drink, The Mood – a latte with toasted marshmallow and caramel. Good moods and hope? Seems like the perfect place for a cup of joe!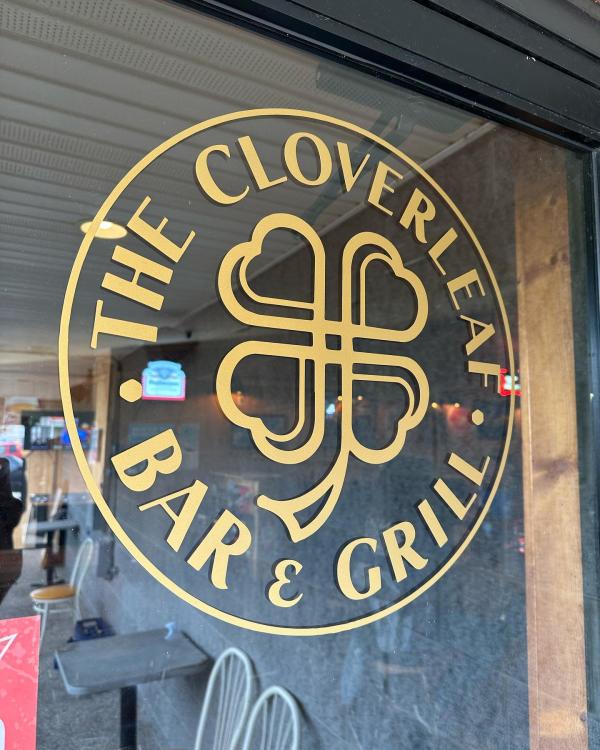 Source: https://www.facebook.com/profile.php?id=100090353260851
The Cloverleaf Bar and Grill
1423 Culbertson Ave., New Albany
All are welcome at this neighborhood bar just outside of the downtown New Albany district. Under new ownership and with a new name, The Cloverleaf Bar and Grill is a friendly place to grab a drink and bar bites. The limited menu includes burgers, BLTs and fries. Order a round and show off your vocal chops during weekend karaoke nights.
Shopping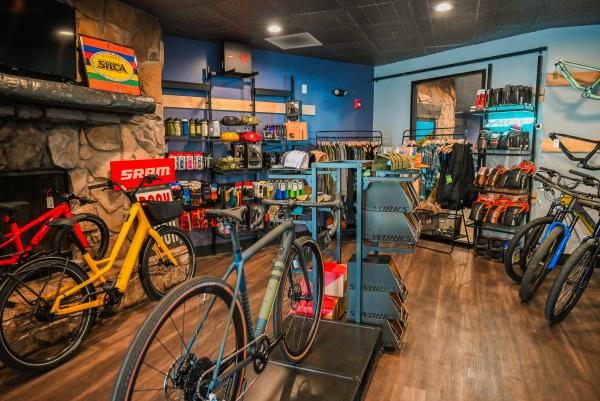 The Bicycle Station
707 W Riverside Drive, Jeffersonville
The Bicycle Station brings all things bike to Jeffersonville. They've got you covered with retail bikes, parts, and accessories, plus a helpful team to enhance your cycling experience. Gear up with optimal biking clothing and nutrition items such as electrolyte mixes and energy gels. You can even rent a bike to explore downtown Jeffersonville, Clarksville and more. Need help finding the best bike route? They've got you covered there too! Get ready for a fantastic cycling adventure right here in SoIN.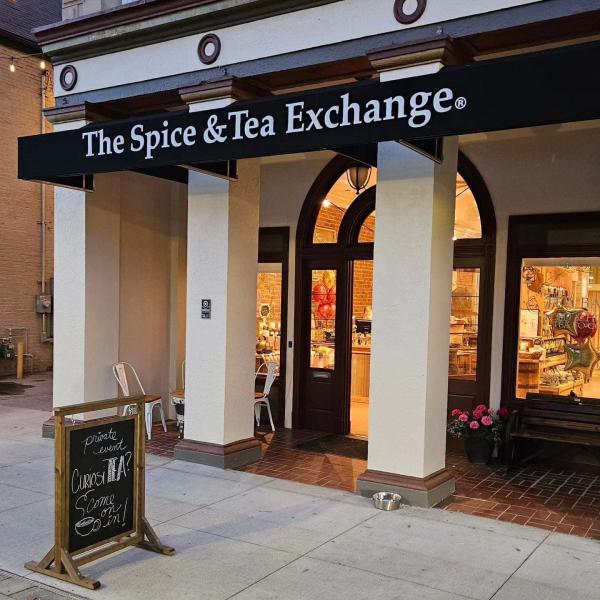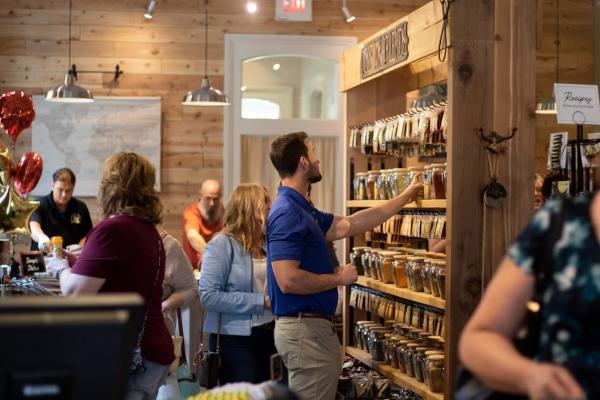 The Spice & Tea Exchange of New Albany 
115 E. Market St., New Albany
Ready to spice things up? The Spice & Tea Exchange has a variety of fine spices, handcrafted seasonings, loose-leaf teas, salts, sugars, gifts and more! The shop offers an unmatched aromatic experience for guests. The tea bar is an exciting area where customers can enjoy available tea blends while they shop or take some to-go. Whether you're a restaurant owner or new to the culinary scene, The Spice & Tea Exchange can pair you with your perfect match.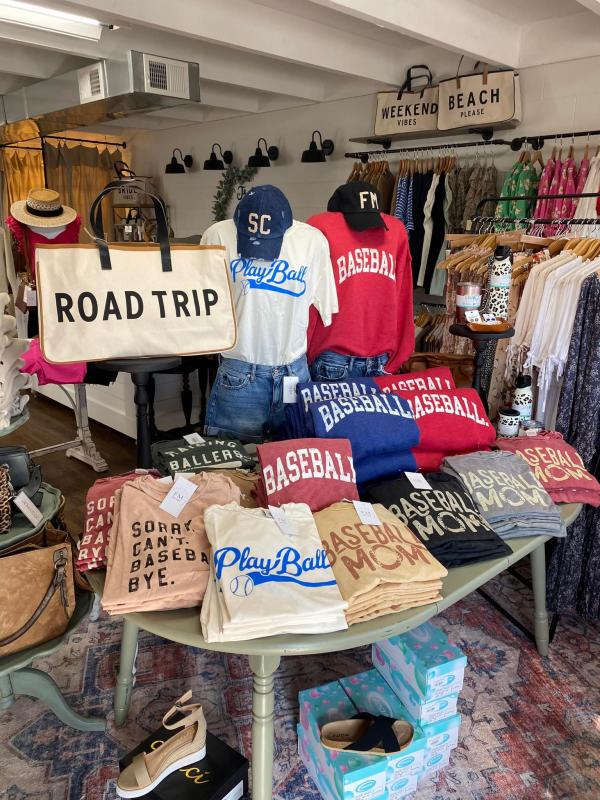 Source: https://www.facebook.com/freckledmamaboutique
Freckled Mama Boutique
113 E Utica St., Sellersburg
This adorable boutique just off of I-65 in Sellersburg offers shoppers a place to pick up gifts, décor and women's apparel. From casual graphic tees and sunglasses to jewelry and dresses, this local woman-owned shop is a must stop to keep your wardrobe fresh throughout the seasons. Follow on Facebook or Instagram for inventory updates.
Event Spaces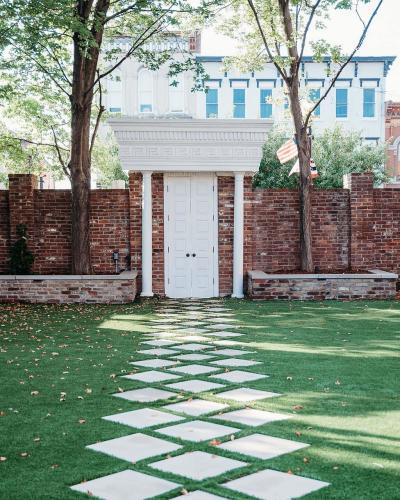 The Prologue
227 Pearl St., New Albany, IN 
A new wedding and event venue has opened in historic downtown New Albany. Built in the 1800s, this luxury venue has beautiful French-style architecture and a lush New Orleans-style garden. The garden space is perfect for outdoor weddings or a cocktail hour and can seat up to 250 guests. The indoor space accommodates 110 guests. Bookings include tables, chairs and floor-length black linens set for up to 250 people for your ceremony and reception. Additionally, they provide housekeeping services and an onsite event manager to assist you.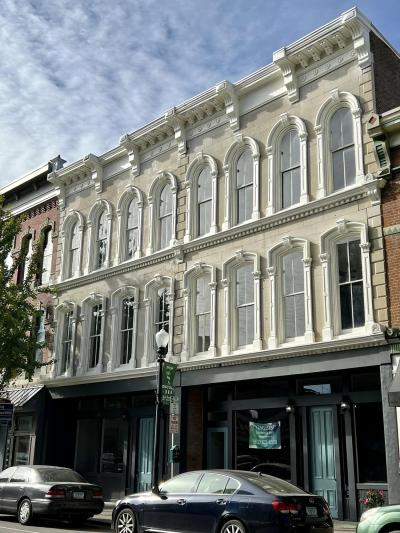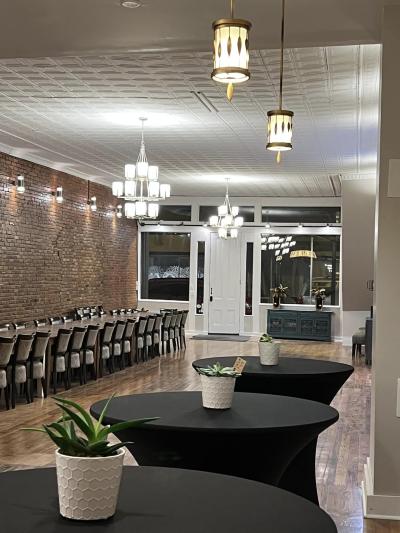 ​Source
Casa Isabella
219 Pearl St., New Albany
Host your next event in historic downtown New Albany at Casa Isabella! This venue is a sleek, classic and affordable option for those looking to host their next meeting, rehearsal dinner or gathering. At Casa Isabella, elegance doesn't have to come with a hefty price tag. Ideal for bridal showers, weddings, work gatherings and so much more!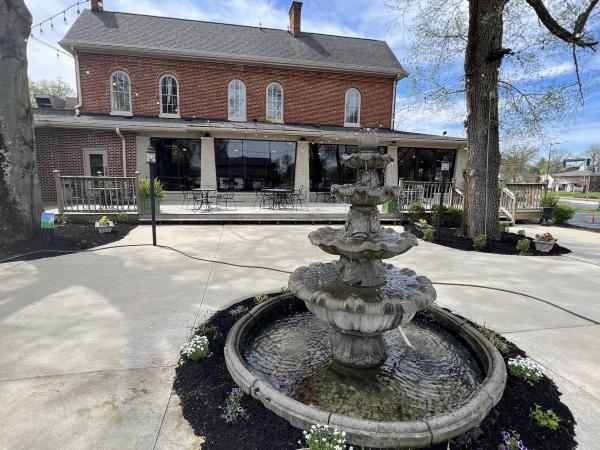 The Magnolia
318 West Lewis and Clark Parkway, Clarksville
Host your next event at The Magnolia, a 16,000-square-foot, 150-year-old mansion. The newly renovated space offers room to host up to 300 guests. Book the indoor Magnolia Ballroom, outdoor Terrace or have the best of both indoor and outdoor on the Veranda. On-site food and drink are provided by Unbreakable Bonds Catering, led by Chef Danielle Bonds. Work with Chef Bonds to create the perfect "taste journey" for guests through a multi-course dinner, cocktail reception or charcuterie experience.
Places to Stay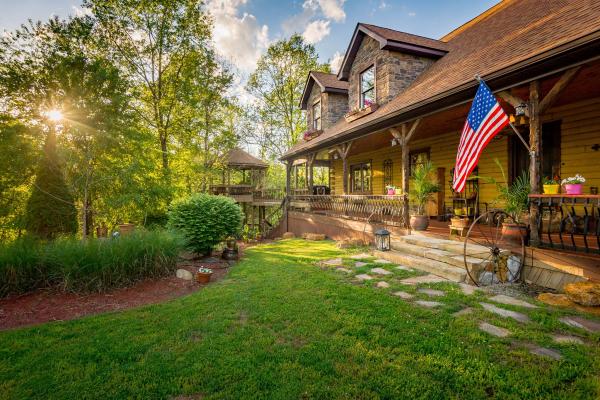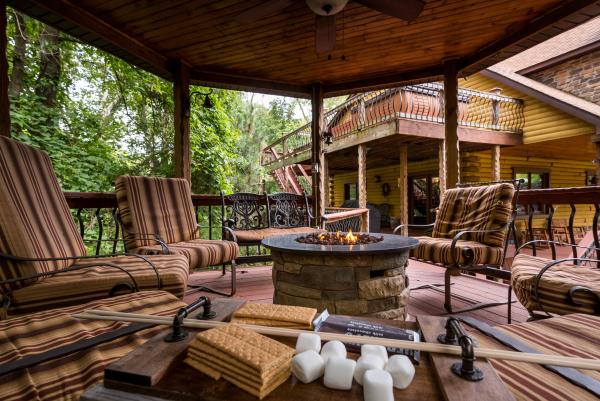 Stone Creek Cabin Airbnb
Nestled in a private luxury estate in Henryville, this idyllic haven promises pure bliss and relaxation. The expansive 2,500+ square ft. cabin boasts 4 bedrooms and 3 bathrooms, providing ample space to comfortably accommodate up to 13 guests. Pamper yourself with upscale amenities including marble bathrooms and an updated stainless-steel kitchen. Unwind in the inviting hot tub, gather around the cozy fire pit, or enjoy friendly competition in the game room. Multiple covered decks and patios offer your choice of spots to soak in the serene outdoors, making this both a true home away from home and an outdoor retreat.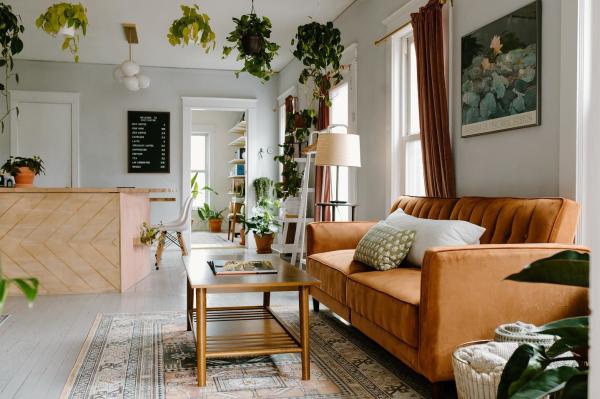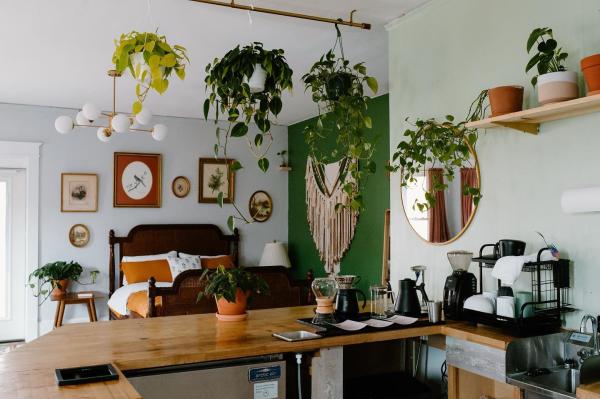 Source
Cultivator Coffee & Other Plants Airbnb
New Albany, IN
This coffee shop-turned-Airbnb is the perfect stay for coffee and plant lovers. The Coffee Shop Around the Corner is in the historic Wolf-Briscoe home. The warm and comfortable studio apartment setup offers a bedroom, living room, kitchenette and dining area. A small sitting room provides guests with books, games, a record player and a hammock chair. Guests can enjoy the complimentary specialty coffee provided during their stay.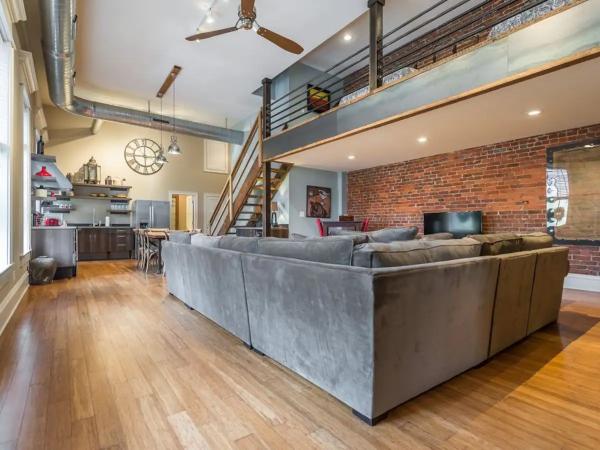 Source
Historic Downtown Loft Airbnb
New Albany, IN
Treat yourself to a peaceful and relaxing stay in the heart of downtown New Albany. This completely renovated, 1,700-sqaure-foot, historic loft apartment is located just 10 minutes from downtown Louisville and 15 minutes from the airport. Eat or shop at the dozens of restaurants and stores surrounding this stylish loft apartment. This Airbnb hosts up to 9 guests, and offers a bedroom, bathroom and 3 beds. Book your stay today!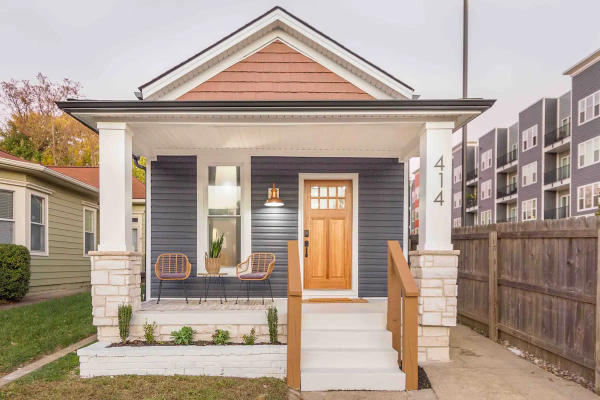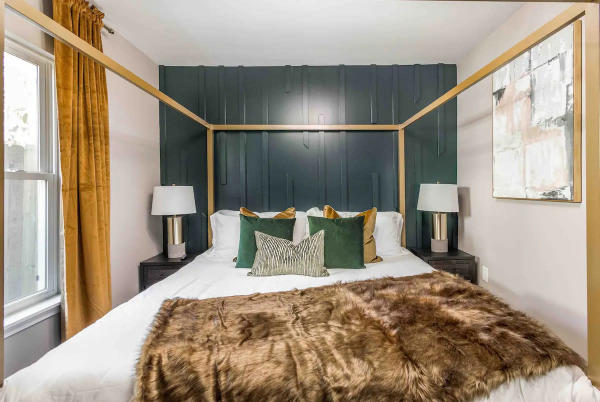 The Curated Chateau
414 E. 5th St., New Albany
Special thought and care were put into every detail of this new vacation home rental in downtown New Albany. Renovated and designed by a husband-and-wife team, The Curated Chateau provides room for up to 6 guests in a stylish space that even features local art, including a mural from artist Kenna Mitchell. Be inspired while staying at this cozy Airbnb within walking distance of all the shops, restaurants and attractions of downtown New Albany.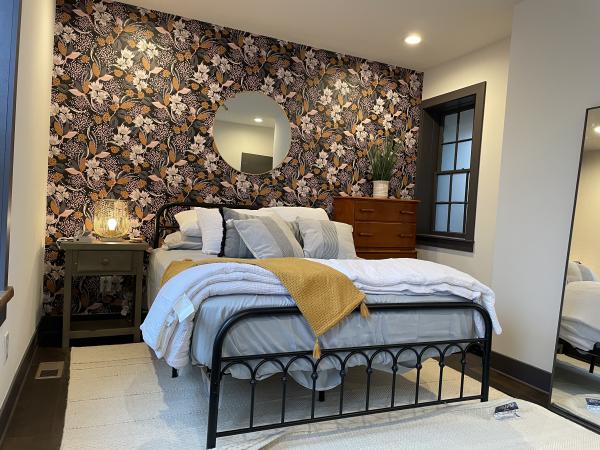 Stay on Bank
207 Bank St., New Albany
History and convenience await guests of Stay on Bank, a newly opened vacation rental in downtown New Albany. Once the Scherer/Weigleb House, a boarding house built in 1870, Stay on Bank is home to six rentable units. Choose the space that works best for you or rent the whole house to host a larger group. Three of the six units permit small to medium size pets. Conveniently located between Main and Market, guests can walk to local shops, restaurants and are just across the street from the weekly Farmer's Market.
Moved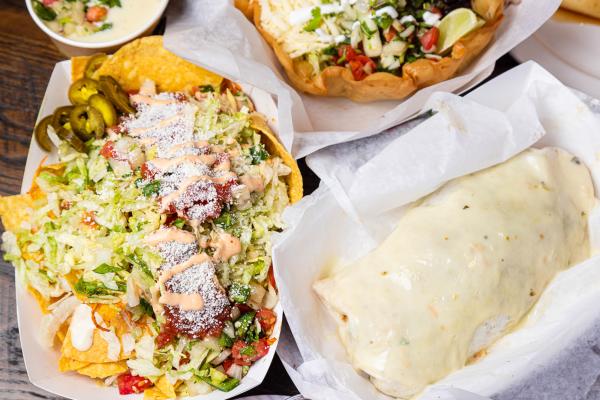 Ramiro's Cantina
149 Spring Street, Jeffersonville
This regional favorite moved its Southern Indiana location just up the street to a larger, renovated corner lot where they continue to serve up Mama Tina's recipes in a cozy and colorful space. Customers build their own tacos, tortas, burritos, salads and more. Try the birria tacos, filled with slow-braised brisket and spices. Follow the restaurant on Facebook or Instagram where they share updates on deals, swag and their soup of the day.
Coming Soon
Planning ahead? There's more on the horizon for Clark and Floyd County. Learn more about projects in the works on our coming soon page.