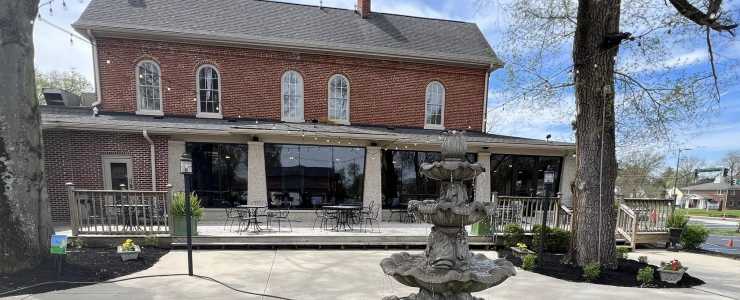 Southern Indiana is bustling with new places to dine, play and stay. From new sites to enjoy outdoor adventures, to new restaurants to taste local and international flavors, there is a lot to get excited about when planning your trip to SoIN. Pro Tip: Keep this page bookmarked as the SoIN Tourism team updates this page with what's new in 2023 throughout the year.
Click the links to view the most up-to-date hours and information for each location.
Food & Drink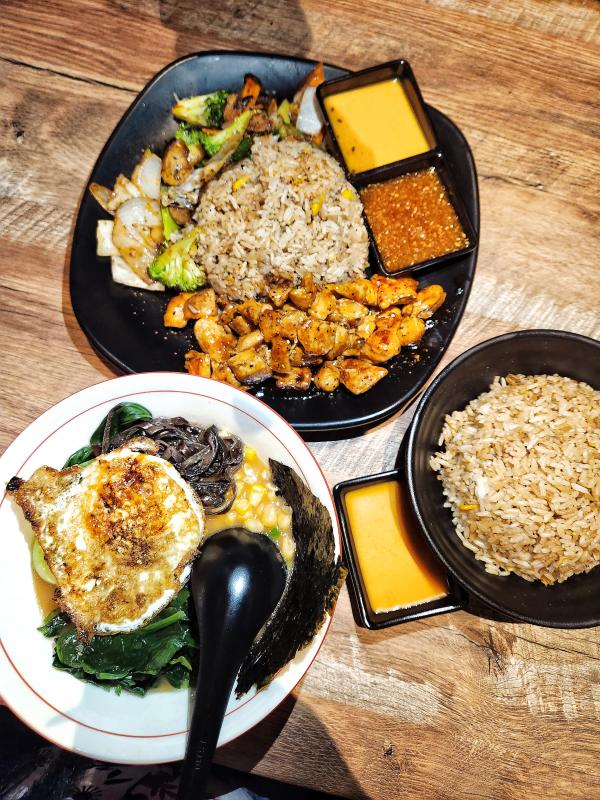 Kabuki Jeffersonville Indiana
253 Spring St, Jeffersonville
Kabuki has opened another location in the heart of downtown Jeffersonville, and it is just what this area needed. Kabuki offers Japanese cuisine, including crowd favorites like hibachi, ramen, sushi & even bubble tea. Try their Garlic Tonkotsu Ramen – bok choy, corn, bamboo shoot, mushroom, soft egg, seaweed and narutomaki. This new location has a quaint and inviting atmosphere that beckons you to enjoy your meal there. They are currently open daily from 11 a.m. to 9 p.m., and they offer carryout as well.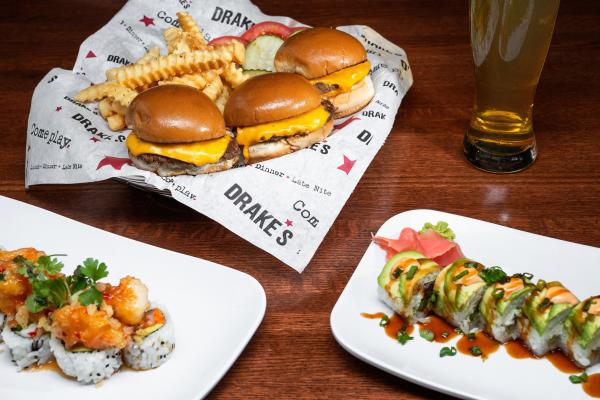 Source: https://www.facebook.com/drakesjeffersonvillein
Drake's
1451 Veterans Parkway, Jeffersonville
Have you ever found yourself in search of a late-night burger, with no options? Now that Drake's has opened its Jeffersonville location, Hoosiers and visitors to SoIN can enjoy their massive, smashed burgers, fresh sushi and endless drink options for lunch, dinner and into the wee hours to accommodate the night owls. In addition to the food and drink menu Drake's regulars have come to love, they keep things fresh, offering a burger of the month, sushi of the month, beer of the month and seasonal appetizers.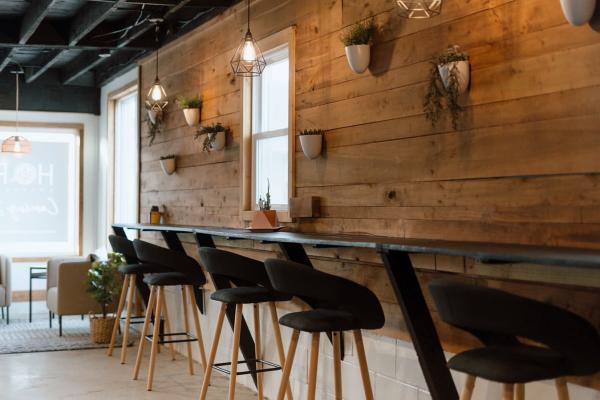 Source: https://www.instagram.com/hopecoffee.co/
Hope Coffee Co.
201 S Indiana Ave., Sellersburg
Sellersburg is on the rise, and every rising community needs great coffee! Good thing Hope Coffee Co. has joined the neighborhood. Hope Coffee Co. mixes good drinks with good feelings. A nonprofit run by Rock of Hope Church, its goal is to provide a space where people can spend time with friends and family. Be sure to try the signature drink, The Mood – a latte with toasted marshmallow and caramel. Good moods and hope? Seems like the perfect place for a cup of joe!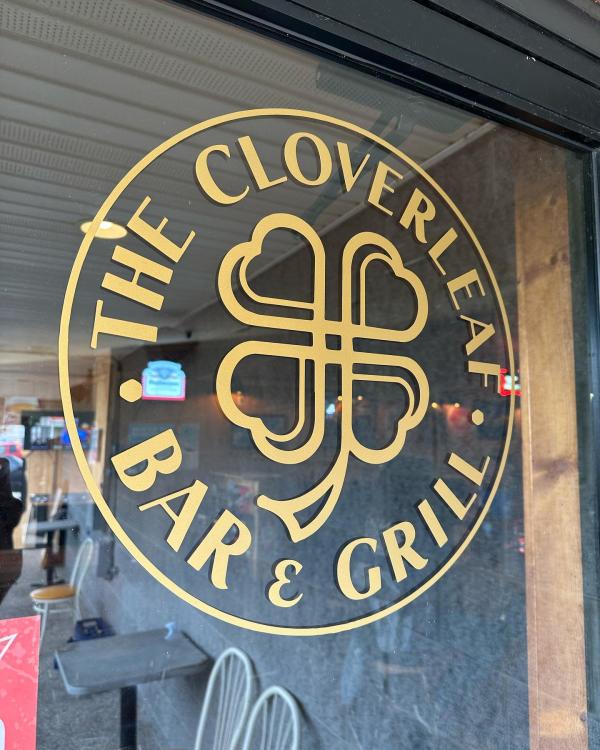 Source: https://www.facebook.com/profile.php?id=100090353260851
The Cloverleaf Bar and Grill
1423 Culbertson Ave., New Albany
All are welcome at this neighborhood bar just outside of the downtown New Albany district. Under new ownership and with a new name, The Cloverleaf Bar and Grill is a friendly place to grab a drink and bar bites. The limited menu includes burgers, BLTs and fries. Order a round and show off your vocal chops during weekend karaoke nights.
Shopping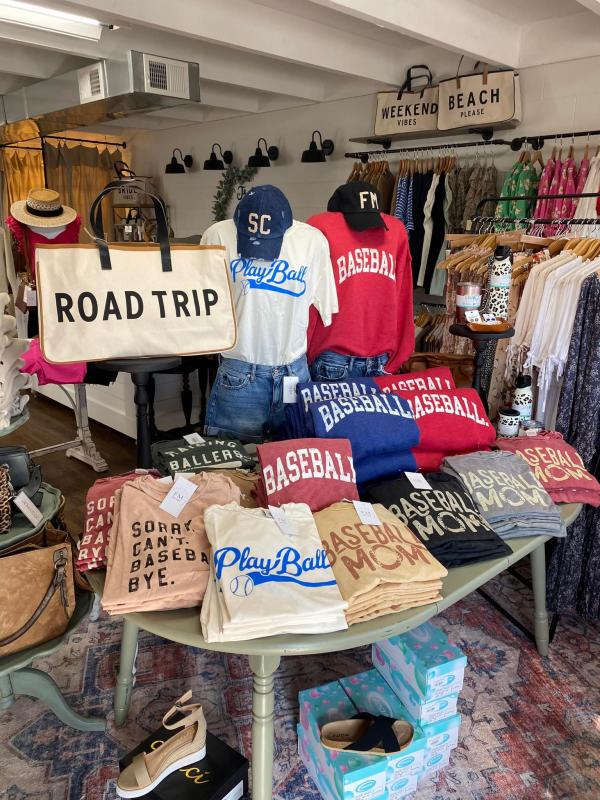 Source: https://www.facebook.com/freckledmamaboutique
Freckled Mama Boutique
113 E Utica St., Sellersburg
This adorable boutique just off of I-65 in Sellersburg offers shoppers a place to pick up gifts, décor and women's apparel. From casual graphic tees and sunglasses to jewelry and dresses, this local woman-owned shop is a must stop to keep your wardrobe fresh throughout the seasons. Follow on Facebook or Instagram for inventory updates.
Event Spaces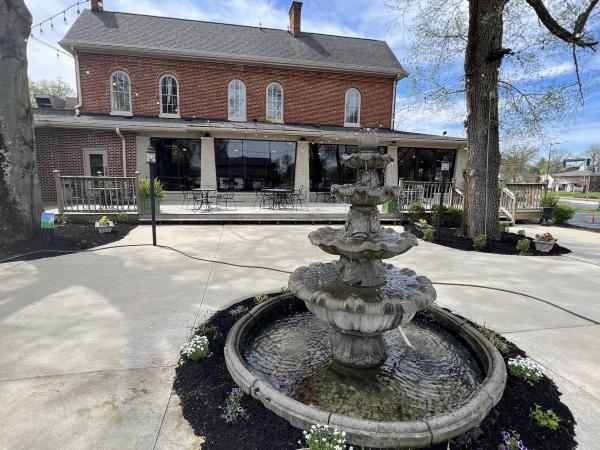 The Magnolia
318 West Lewis and Clark Parkway, Clarksville
Host your next event at The Magnolia, a 16,000-square-foot, 150-year-old mansion. The newly renovated space offers room to host up to 300 guests. Book the indoor Magnolia Ballroom, outdoor Terrace or have the best of both indoor and outdoor on the Veranda. On-site food and drink are provided by Unbreakable Bonds Catering, led by Chef Danielle Bonds. Work with Chef Bonds to create the perfect "taste journey" for guests through a multi-course dinner, cocktail reception or charcuterie experience.
Places to Stay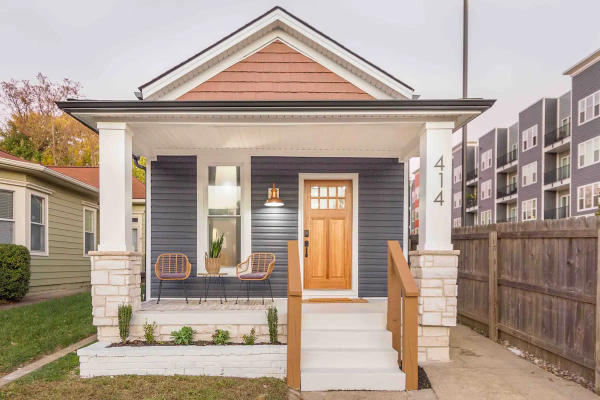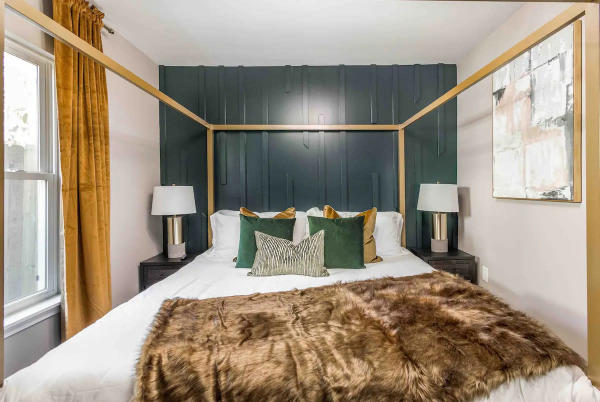 The Curated Chateau
414 E. 5th St., New Albany
Special thought and care were put into every detail of this new vacation home rental in downtown New Albany. Renovated and designed by a husband-and-wife team, The Curated Chateau provides room for up to 6 guests in a stylish space that even features local art, including a mural from artist Kenna Mitchell. Be inspired while staying at this cozy Airbnb within walking distance of all the shops, restaurants and attractions of downtown New Albany.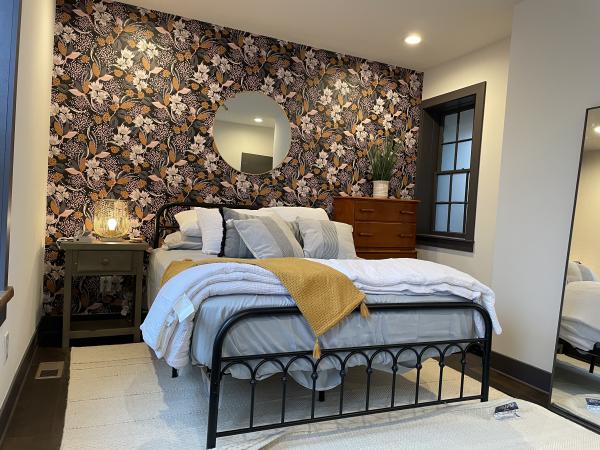 Stay on Bank
207 Bank St., New Albany
History and convenience await guests of Stay on Bank, a newly opened vacation rental in downtown New Albany. Once the Scherer/Weigleb House, a boarding house built in 1870, Stay on Bank is home to six rentable units. Choose the space that works best for you or rent the whole house to host a larger group. Three of the six units permit small to medium size pets. Conveniently located between Main and Market, guests can walk to local shops, restaurants and are just across the street from the weekly Farmer's Market.
Moved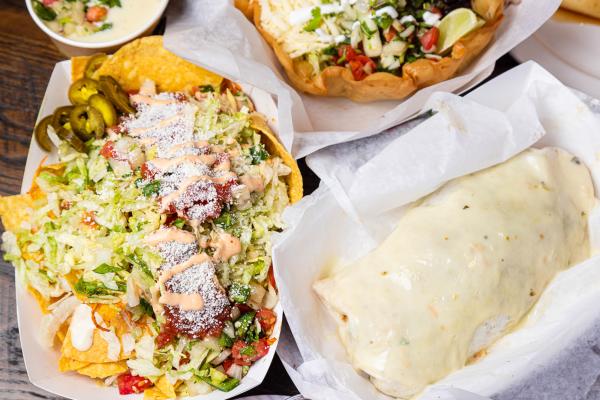 Ramiro's Cantina
149 Spring Street, Jeffersonville
This regional favorite moved its Southern Indiana location just up the street to a larger, renovated corner lot where they continue to serve up Mama Tina's recipes in a cozy and colorful space. Customers build their own tacos, tortas, burritos, salads and more. Try the birria tacos, filled with slow-braised brisket and spices. Follow the restaurant on Facebook or Instagram where they share updates on deals, swag and their soup of the day.
Coming Soon
Planning ahead? There's more on the horizon for Clark and Floyd County. Learn more about projects in the works on our coming soon page.