Restaurants in Southern Indiana
Packed with great places to eat, you can find almost any cuisine from American to Mediterranean in Southern Indiana. We have a blossoming foodie scene and the flavors to prove it, with classic Midwest country cooking, ethnic cuisine, fine wines, craft beer, regional favorites, and fresh farm produce. 
Find local dining hot spots in the downtown areas of New Albany and Jeffersonville. Independent restaurants led the way in the revival of downtown New Albany, and Jeffersonville is following suit. Both have a hip independent food scene. And you'll find plenty of familiar national brands in Clarksville. 
You'll also find plenty of romantic riverfront spots or casual places to hang out with the gang. In the mood for something specific? You can search below to find the perfect southern Indiana dining spot for your taste.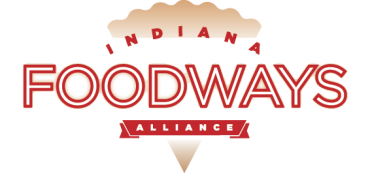 Check out Indiana Foodways Culinary Trail for foodie recommendations across the state, which goes right through southern Indiana stopping at Schimpff's Confectionery, Geraldine's Kitchen, Donum Dei Brewery, New Albanian Brewing Company Pizzeria and Public House, Aladdin's Mediterranean & Middle Eastern Cuisine, Joe Huber's Family Farm & Restaurant, Huber's Winery, Starlight Distillery, Red Yeti, Pints&union, Pearl Street Game & Coffee House, Union Restaurant & Gameyard and 1894 Lodge.