Group Itineraries
Take a front-row seat at the nation's largest fireworks and air show. Experience ABA's 2016 "Best of the Best" dinner theater. Sample an amazing culinary scene. Southern Indiana offers more than a dozen must-do experiences: from art and wine to ukuleles and cinnamon red hot candies!
Also, check out this Tour'IN 64 profile sheet which extends across towns and cities in Indiana along I-64. 
For help designing your group's itinerary, contact Trade and Consumer Sales Manager, Todd Read at (812) 282-6654.
Fall Spirits Tour
Huber's Orchard, Winery, & Vineyards / Starlight Distillery
Treat your group to a private wine/spirits tasting at one of Indiana's award-winning vineyards and distillery followed by a catered lunch on the patio with live music. End with a trip on the U-pick wagon to pick pumpkins and other seasonal produce from the field.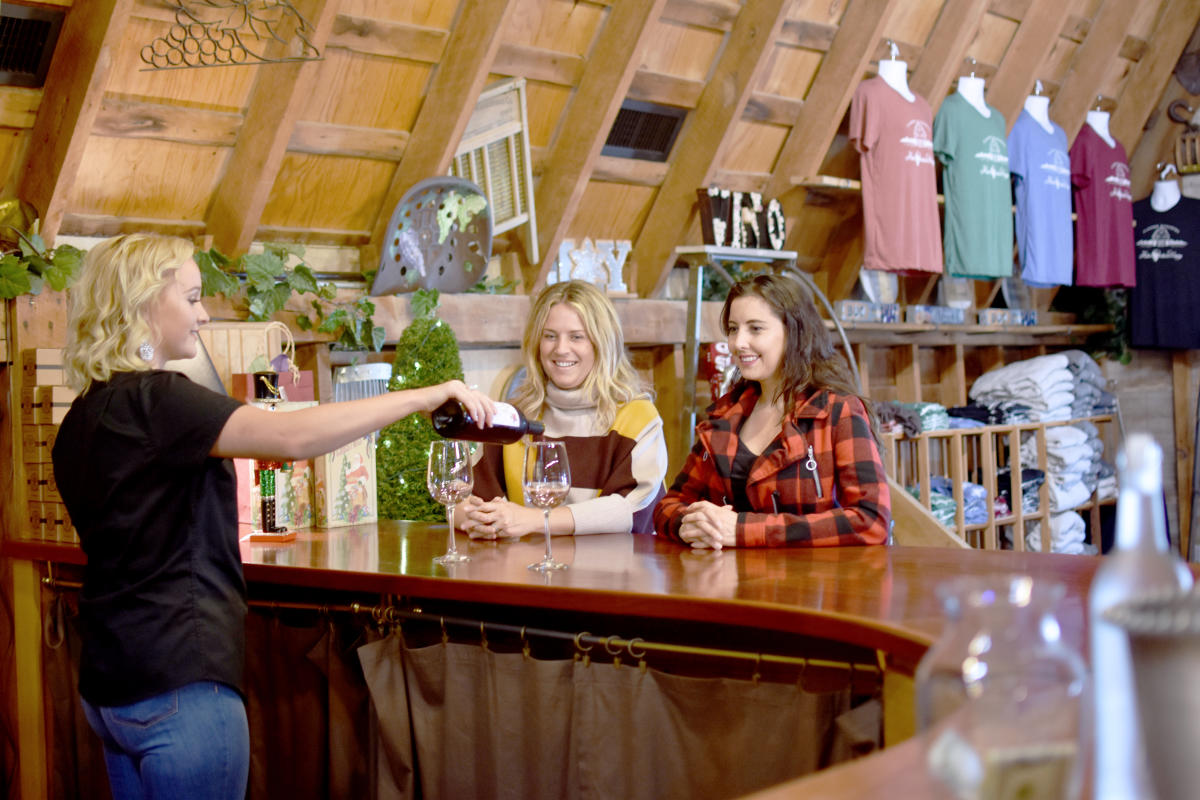 Maker 13
Remember your SoIN trip with every sip! Groups will get hands-on at Maker 13, a maker space in the NoCo Arts and Cultural District, to personalize and etch their choice of rock glasses or wine goblets to take home.
Jack O' Lantern Spectacular
Groups will be amazed at the detailed artistry of 5,000 professionally carved pumpkins illuminated along a 1/3-mile walking trail. Held in Iroquois Park, no trip to Kentuckiana in the Fall is complete without a stop at the Jack O' Lantern Spectacular.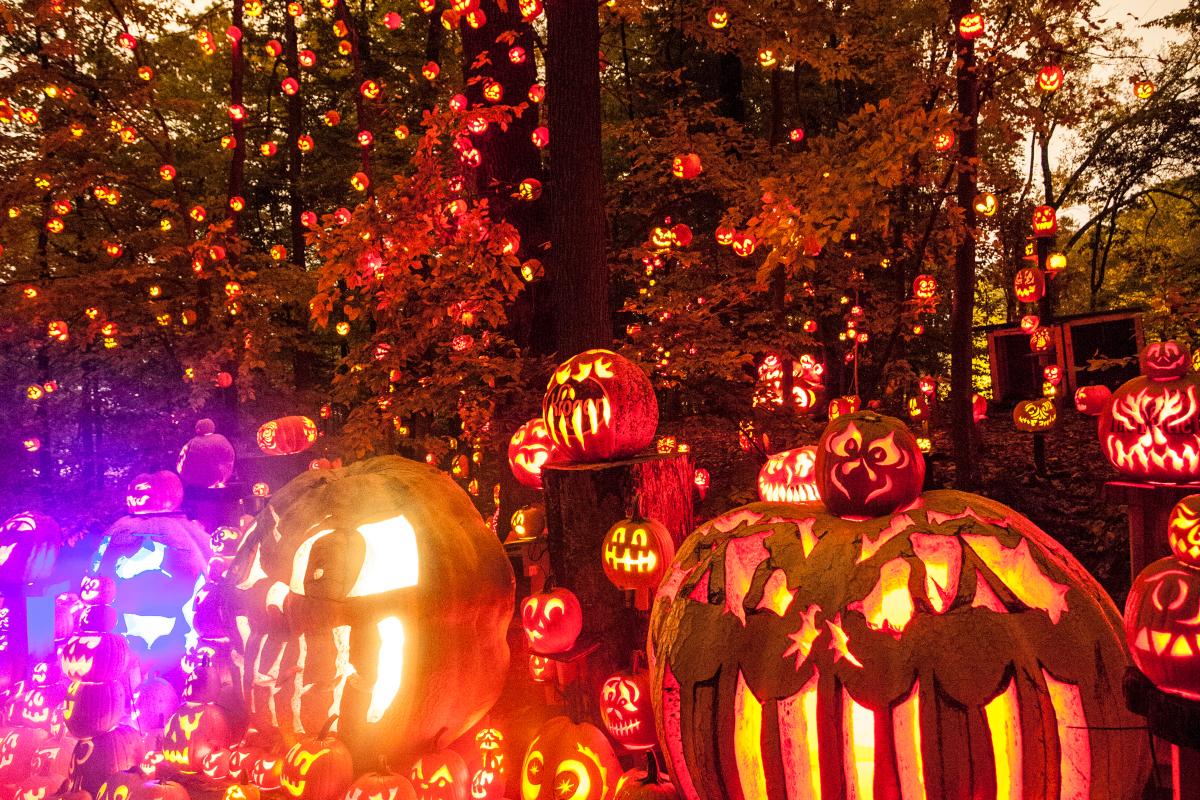 Clue Party at the Culbertson Mansion State Historic Site
Clue parties are a live-action twist on the classic board game. Dress up as your favorite character, enjoy cocktails and search the mansion's 25 rooms for clues. Private group rentals are also available.
Visit an Old-World Style Pub in New Albany at Pints&union 
Experience the flavors and ambiance of an authentic British pub without a plane ticket! Satisfy your old-world cravings with libation tastings and menu options that make this spot SoIN's most unique pub.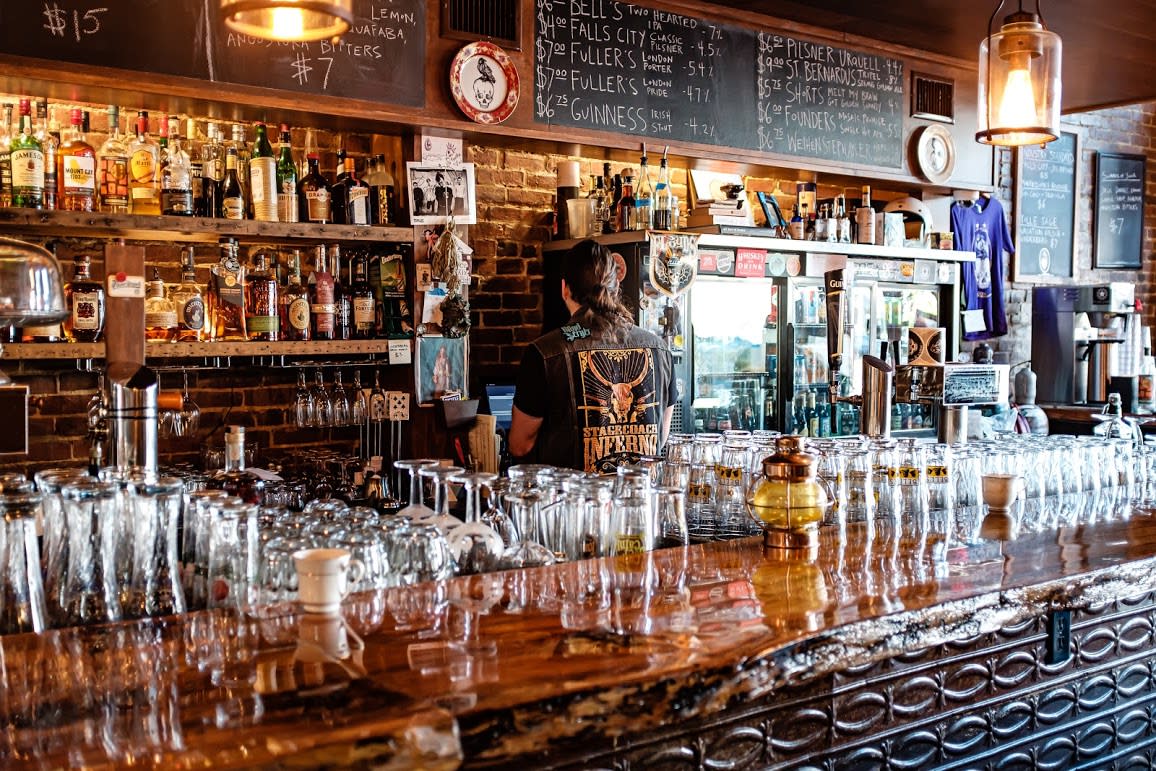 Additional Itinerary Ideas: Harvest Homecoming Festival, Joe Huber's Family Farm and Restaurant, Louisville Downtown Distilleries, and Kentucky Bourbon Trail.
Santa Stops in SoIN Tour
Derby Dinner Playhouse: Annual Christmas Performance
The only dinner theatre in the Kentuckiana region, featuring a delicious buffet and Broadway musicals. Great for groups of all ages and families.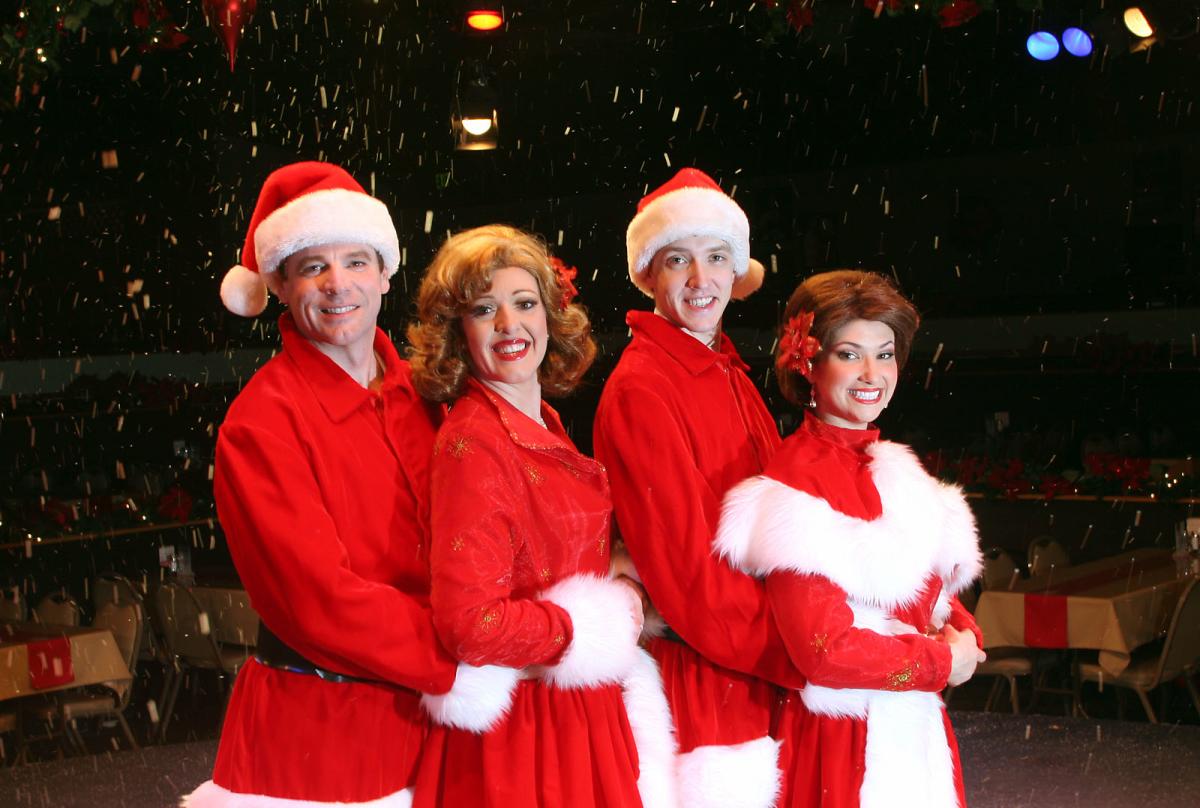 Louisville Mega Cavern: Lights Under Louisville
This underground wonder is transformed into a holiday light spectacular. Enjoy a 30-minute ride through 17 miles of passageways. More than 850 lit characters with 3,000,000 points of light, it's the only underground light show of its kind!
Charlestown, Indiana "Christmas City"
Charlestown is aglow with lights. Groups will enjoy a spectacular animated light show set to music on the city square, the 50' Christmas Tree, and lights on every corner. Take a trip on the Charlestown Express Choo-Choo Train while enjoying hot cocoa and carols.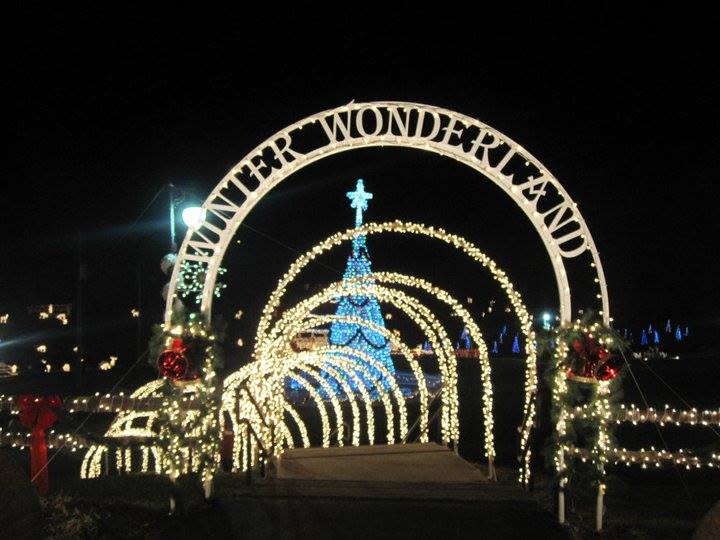 Churchill Downs / Kentucky Derby Museum & Reindeer Games
Witness the magical transformation of racehorses into racing reindeer! The package includes all elements of "Off To The Races," a mock racing event that teaches participants the tips and tricks of waging and handicapping. Each guest will receive a race program, $5,000 worth of "Horsey Bucks" and reindeer antlers for luck. It's a Ho-Ho-Ho lot of fun!
Additional Itinerary Ideas: "Magic of Christmas Past" Holiday Dinner Event at Louisville Memorial Auditorium, Frazier History Museum Holiday Exhibits, Ice Skating at NoCo Arts and Cultural District
Hoosier History Tour
The Carnegie Center for Art and History
Hear the story of the courageous acts of the ordinary and extraordinary people of the Underground Railroad. Ordinary People, Extraordinary Courage: Men and Women of the Underground Railroad, and Remembered: The Life of Lucy Higgs Nichols detail the actions that helped overthrow the institution of slavery. Groups can also participate in a make-and-take experience based upon the exhibits and lectures.
Town Clock Church
Constructed in 1852, this historical building is connected to the regional network of Underground Railroads. It served as a beacon of hope and safe haven to freedom seekers who lived in a hostile environment as a major connecting point between free and slave states. Group tours are available by appointment.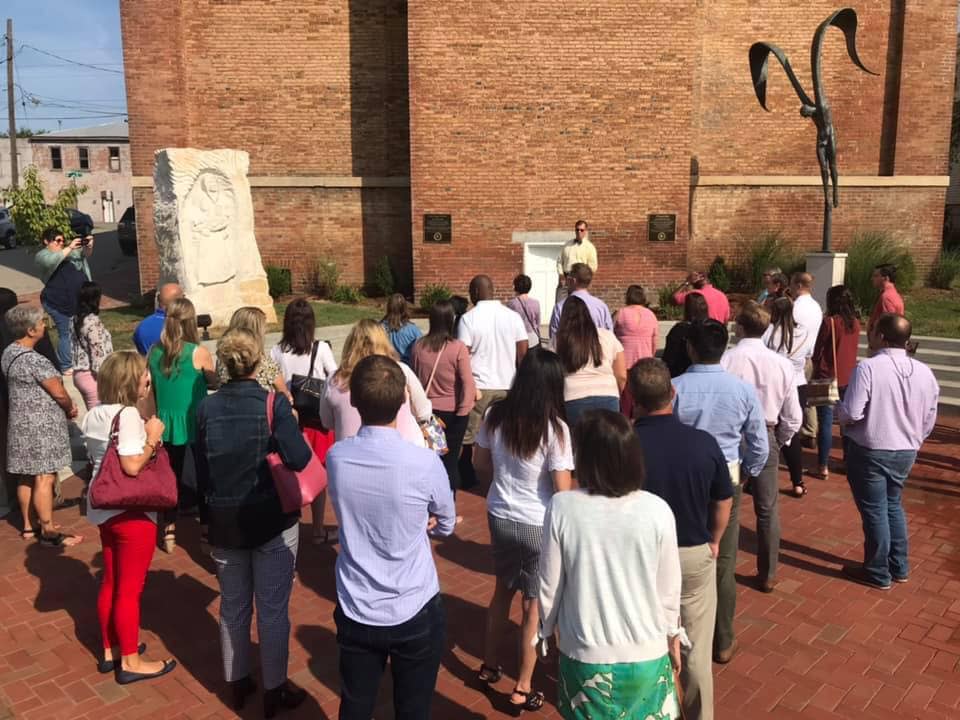 The Falls of the Ohio State Park and Interpretive Center
Groups can see the largest exposed Devonian fossil bed in the world when river levels are low. Overlooking the Ohio River, the state-of-the-art Interpretive Center takes groups on an interactive timeline of the people, places, and animals from 390 million years ago to today. There's no other place like it in the world! The site was recently added to the Lewis and Clark National Historic Trail.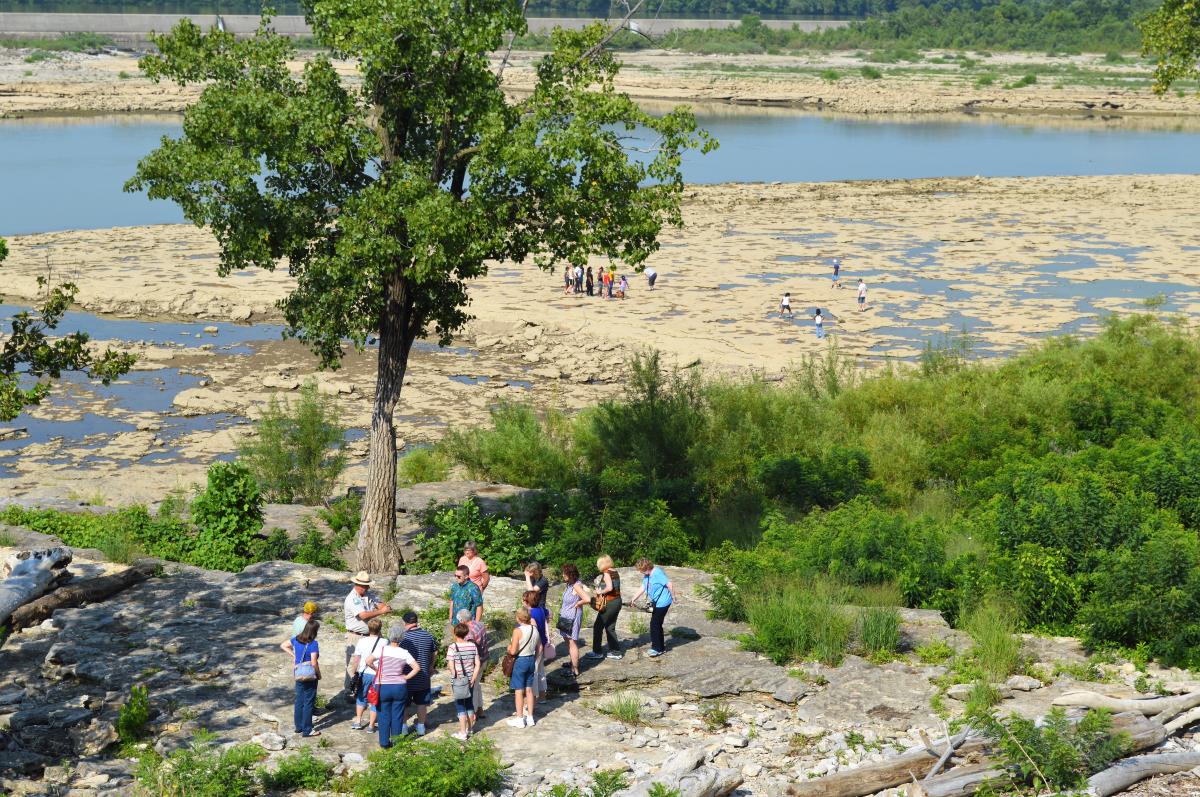 The Howard Steamboat Museum
Step into the Steamboat Era with a tour of the Howard Steamboat Museum. Once home to the Howard family, this beautiful 1894 structure features original furnishings, brass chandeliers, stained glass windows, intricate carvings, and a grand staircase! Open year-round, the museum offers both guided and self-guided tours.

Additional Itinerary Ideas: Schimpff's Confectionery, Vintage Fire Museum, Division Street School, Rose Island, Louisville Museum Row attractions
Treat Yourself Tour
Schimpff 's Confectionery
From the sweet smell of cinnamon and chocolate to the taste of delectable handmade candies, Schimpff's has been a regional treasure for more than 128 years. Groups can get a class in candy making at this family-owned attraction, explore sweet history in the candy museum and enjoy the old-fashioned soda fountain serving malts, milkshakes, and more!
Viva Art
Sip wine, get creative and socialize at Viva Art. This experience is great for painters of any skill level. Leave with a piece of artwork to show off or give to a loved one. Relax with every paint stroke!
Wimsatt Soap Company
Hands-on workshops let groups learn the art of creating natural soaps, bath bombs, and other personal pampering products. The experienced staff of Wimsatt Soap Company will ensure that group members leave with a luxurious bath product and a new skill.
MESA, A Live Dining Show
Renowned culinary artists, 5-course dinners and a front-row seat. This is the MESA experience! Groups will watch and engage with chefs as they create delicious masterpieces in a state-of-the-art collaborative kitchen. Learn new recipes and discover new tastes.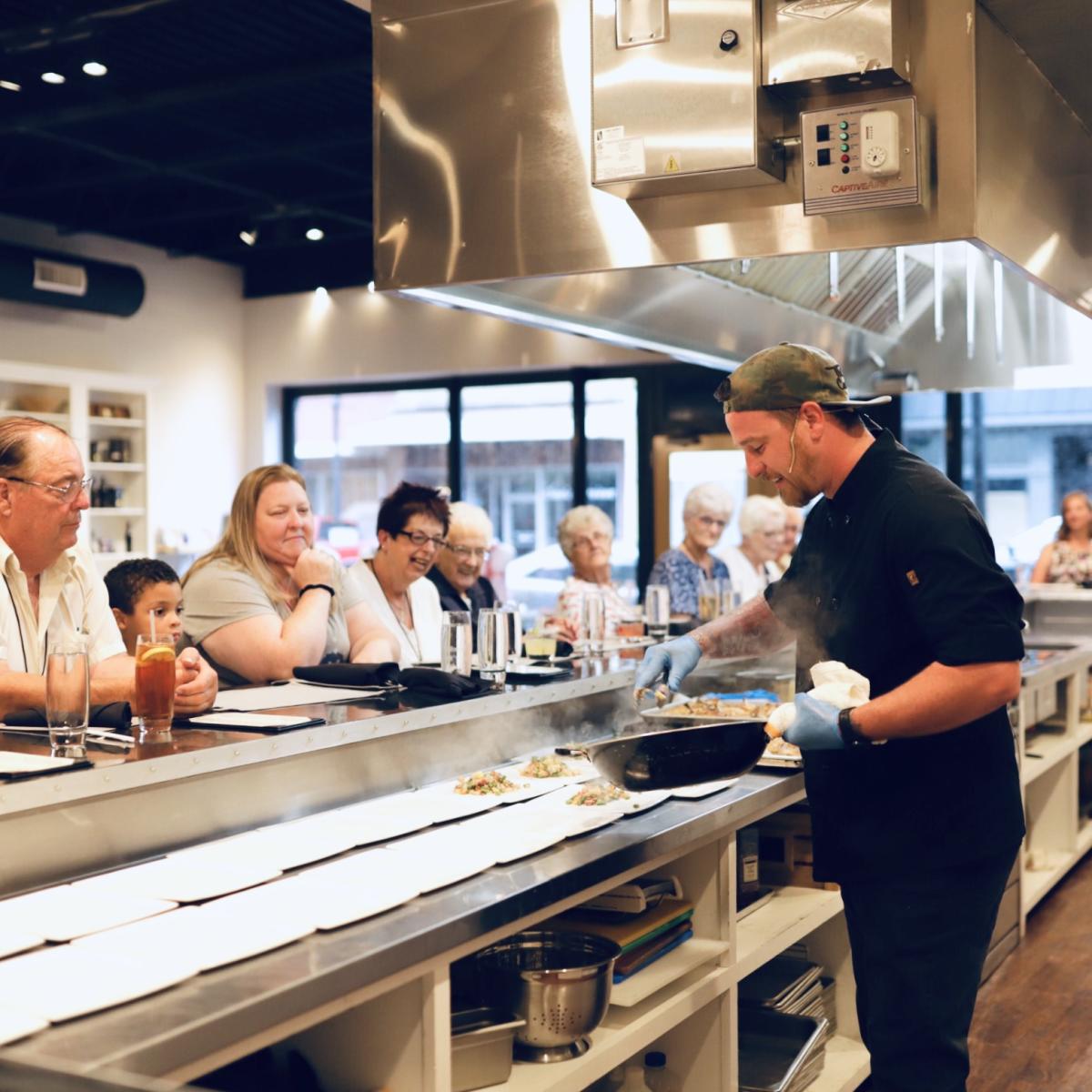 Additional Itinerary Ideas: Strandz Salon & Threadz Boutique, The Springs Salon and Spa Package, Downtown Jeffersonville and New Albany Shopping Districts, TheatreWorks of Southern Indiana