History
Did you know Indiana was settled from south to north? That means southern Indiana history has particularly interesting stories to tell. Prior to the Revolutionary War, this part of the country was known as the "Northwest Territories." Men were recruited from the surrounding area for the Lewis & Clark expedition in the early 1800s. The duo met on the shores of the Ohio River before beginning their journey.
Today, we're solidly in the Midwest, but this land was once covered with the Devonian Sea. Indiana is rich in history, heritage, and culture.
Southern Indiana cities have so much history. Visit Jeffersonville, which was developed and named with a nod to President Thomas Jefferson. Visit Clarksville, which was named after George Rogers Clark around the time of the Revolutionary War. Visit New Albany, which was named after three brothers from New York who had explored the Falls of the Ohio after their time in Albany, NY. 
Ancient History: The Falls of the Ohio State Park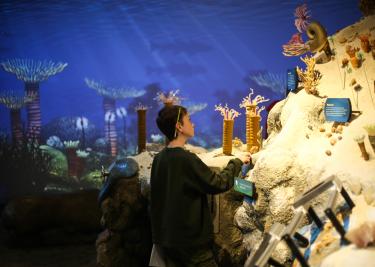 Prior to the automobile, rivers were America's interstate highways. After the Revolutionary War, settlers headed down the Ohio River. When they got to its 26-foot drop – the only one in its 981-mile length, they had to navigate through or around it. Today, you can learn about the 390-million-year history at the Falls of the Ohio State Park's Interpretive Center. Renovated in 2016, the interactive exhibits tell of the river's fascinating lore, the stories of the Lewis & Clark expedition, Native American histories and much more. 
Shipbuilding History of Southern Indiana
A shipbuilding town since the 1800s and was once America's largest inland shipbuilding company. It started as the Howard Shipyard and was built by 19-year-old James Howard, which built more than 3,000 vessels. The Howard family's legacy is preserved at the Howard Steamboat Museum. Jeffersonville's steamboat-era heydays are commemorated during Steamboat Nights, an annual event held the first weekend of September during Labor Day weekend.
The steamboat industry bustled on the Ohio River. Southern Indiana towns were a vital part of the riverfront, with ships stopping for repairs. Boats of all kinds deposited freight in New Albany during the 1910s and 20s. The busy port saw its share of sailors, boatmen, and travelers bustling through town on their way downriver. Dry goods merchant William Culbertson thrived in New Albany. His home, the 25,000-square-foot Culbertson Mansion State Historic Site, is still open for tours.  
Lewis & Clark National Historic Trail Extended By 1,200 Miles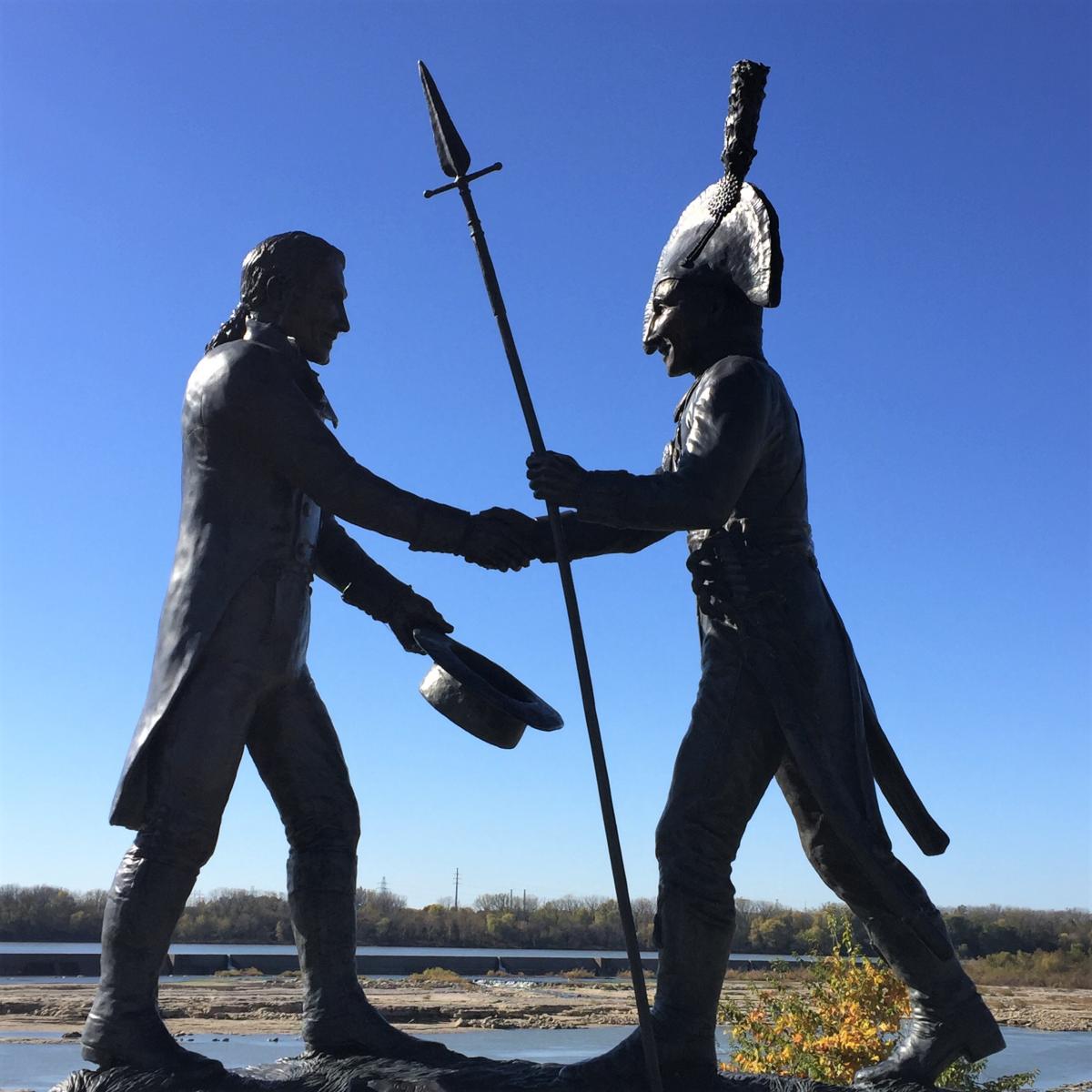 (March 19, 2019) - Clarksville and Southern Indiana are now officially on the Lewis and Clark National Historic Trail thanks to a bill signed into law on March 12 by the president. Clarksville is named for Clark's older brother George Rogers Clark where he lived after the American Revolution. The town of Clarksville claims the Indiana bank of the Ohio River as the site of Lewis and Clark's first face-to-face meeting and handshake as was documented in Stephen Ambrose's book, Undaunted Courage.  
The trail's extension is expected to increase public education and tourism throughout the Ohio River Valley and along the rest of the 1803-06 trail that goes to the Pacific Ocean in America's Northwest. 
The Lewis and Clark National Historic Trail was extended by 1,200 miles through the John D. Dingell Jr. Conservation Management and Recreation Act. The Act was a package of more than 100 pieces of land and conservation legislation. 
Sweet History at Schimpff's Confectionery 
Visitors get a sweet taste of history while they watch cinnamon Red Hot Drops being made at Schimpff's Confectionery. Schimpff's live candy-making demonstrations are held frequently (make sure to call ahead for times). The confectionery has a 1950's soda fountain, tin ceiling, old-fashioned candy jars, and 20th-century equipment. They also boast a Candy Museum with examples of candy packaging and advertisements. 
Agritourism History: The Pioneering Huber Families of Starlight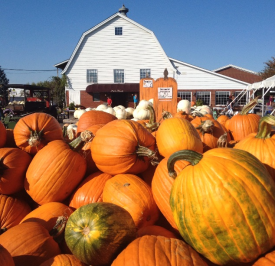 Today, farming and agritourism are part of the landscape in southern Indiana tourism. It grew from a German family that settled in the area in 1843, when Simon Huber came from Baden Baden German to begin farming. Two offshoots of his family tree began businesses in the 60s and 70s. 
On a hot summer day in July 1967, Joe Huber had a field of green beans he and his family weren't able to pick, He asked his wife Bonnie what she thought would happen if they took out a newspaper ad inviting people to pick their own. They couldn't have foreseen the response. Since that time, people have been coming in droves to Joe Huber's Family Farm They transformed their garage into a market and began serving home-cooked meals using family recipes. 
First cousins of the Huber family, and also farming for generations, Huber's Orchard, Winery, and Vineyards began their operations as a separate business in the 1970s, making wine from strawberries they grew. Business blossomed, and today, they grow 18 varieties of wine grapes and produce varietals and blended wines. Indiana's largest wine-grape grower, Huber's produces nearly 400,000 pounds of grapes each year. It is part of the Uplands Wine Trail.