Story Ideas
Did you know Indiana was settled from south to north? Prior to the Revolutionary War, this part of the country was known as the "Northwest Territories." Men for the intrepid Lewis & Clark expedition were recruited from the surrounding area. The duo met on the shores of the Ohio River before beginning their journey.
Today, we're solidly in the Midwest, but this land was once covered with the Devonian Sea. Indiana is rich in history, heritage, and culture. Learn more about the area with these story ideas. 
See below for potential story ideas and if you're interested in seeing what new things are coming to SoIN check out our coming soon page!
Curious about history? Start where Indiana began: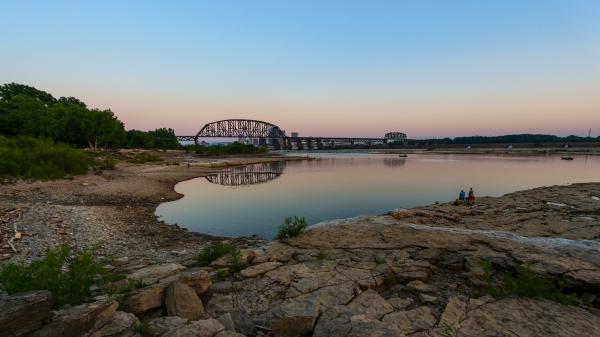 The Falls of the Ohio State Park
Prior to the automobile, rivers were America's interstate highways. After the Revolutionary War, settlers headed down the Ohio River. When they got to its 26-foot drop – the only one in its 981-mile length, they had to navigate through or around it. Today, you can learn about the 390-million-year history at the Falls of the Ohio in the park's Interpretive Center. Renovated in 2016, the center tells of the river's fascinating lore, the stories of the Lewis & Clark expedition, and much more.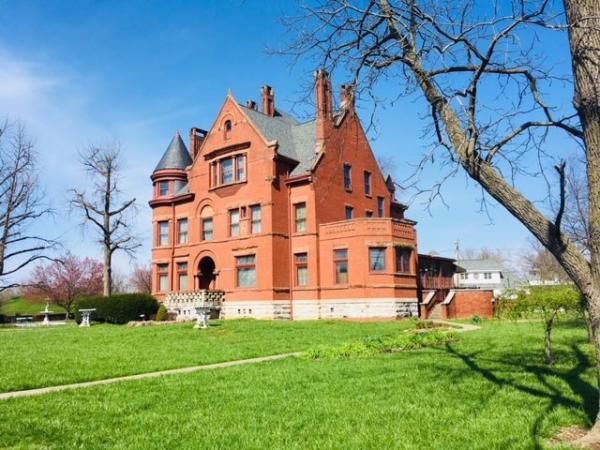 Southern Indiana's Shipbuilding History
A shipbuilding town since the 1800s and was home to America's largest inland shipbuilding company. The company started as the Howard Shipyard and was built by 19-year-old James Howard. The Howard Shipyard built more than 3,000 vessels and launch them into the Ohio River, The Howard legacy and his family's famous riverboats are preserved at the Howard Steamboat Museum in the century-old Howard mansion. Jeffersonville's steamboat-era heydays are commemorated during Steamboat Nights, an annual event that happens every Labor Day weekend.
Steamboats on the Ohio often stopped along the riverfront for repairs, and boats of all kinds regularly dropped off freight in New Albany during the 1910s and 20s. The busy port saw its share of sailors, boatmen, and travelers bustling through town on their way downriver. Wealthy dry goods merchant William Culbertson thrived in New Albany. His home, the 25,000-square-foot Culbertson Mansion State Historic Site, is still open for daily tours. Restoration and research of the mansion and the family continue to this day.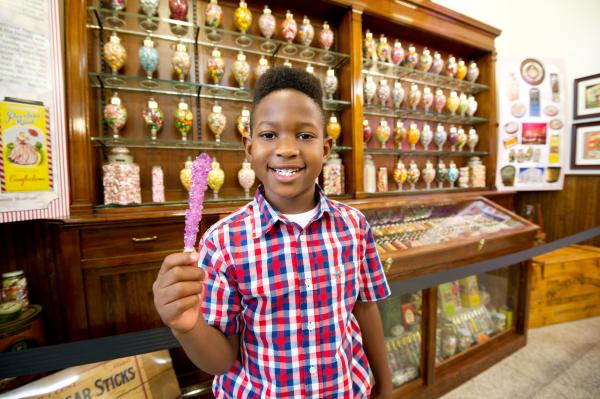 Sweet History at Schimpff's Confectionery
Visitors can get a sweet taste of history and watch how candy has been made since the 1890s at Schimpff's Confectionery. Schimpff's live candy-making demonstrations are held frequently (call ahead for the schedule). The confectionery has a 1950's soda fountain, the original tin ceiling, old-fashioned candy jars, and early 20th-century equipment. Its Candy Museum offers a glimpse into the world of historic candy making, packaging, and advertising. Schimpff's is famous for its cinnamon Red Hot Drops and Modjeska candies.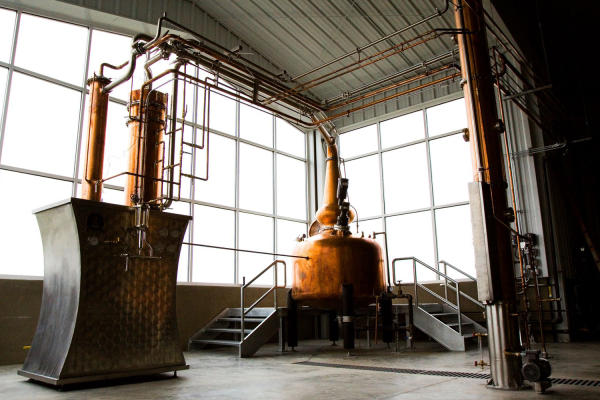 The Huber Families of Starlight – Indiana's Agri-Tourism Pioneers 
One hot summer day in July 1967, with a field of green beans they weren't able to pick, Joe Huber asked his wife Bonnie what would happen if they put an ad in the paper for people to pick their own. Since then, people have been coming in droves to Joe Huber's Family Farm. Joe and Bonnie's children were bewildered that these "city people" thought picking fruits and vegetables was fun! But they went with it; they transformed their garage into a market. Later, they began serving home-cooked meals using family recipes. First cousins of the Huber family, and also farming for generations, Huber's Orchard, Winery, and Vineyards began in the 1970s. They made wine from their own strawberries. The business blossomed, and today, 18 varieties of wine grapes are grown for the production of their varietals and blended wines. Indiana's largest wine-grape grower, Huber's produces nearly 400,000 pounds of grapes each year and is part of the Uplands Wine Trail. Today, both properties provide u-pick experiences, family-friendly activities, farm markets, and special events.
Want more info? 
These are just a few of the stories waiting for you in Southern Indiana. Want to know more? Contact Anna Rosales-Crone for more story ideas and find out why Southern Indiana is SoIN!