Free Things to Do in Southern Indiana
When we tell you to come see us in Southern Indiana - just across the river from Louisville, we mean it! And we're not asking you to break the bank. Sometimes the hottest spot in town is the one that costs the least or nothing at all. 
We've compiled a list of the free activities you can find in Southern Indiana year-round and during the fall and holiday seasons. 
Are you looking for FREE summer fun for the kids? Join the SoIN Fun Trail digital passport running from May 17 - July 31, check in to businesses, take advantage of special offers and earn prizes!
Big Four Pedestrian Bridge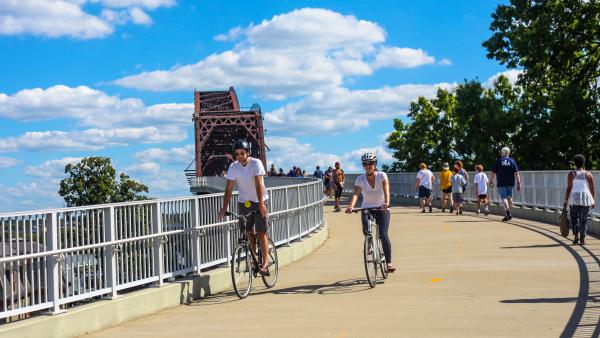 What to expect: A walking path across a former railroad bridge links Southern Indiana to the Louisville Waterfront. Go in the evening and enjoy the gorgeous LED lighting system that gives the bridge a lovely, colorful glow. Hours: 6 a.m.-11 p.m.
Highlights
Carnegie Center for Art & History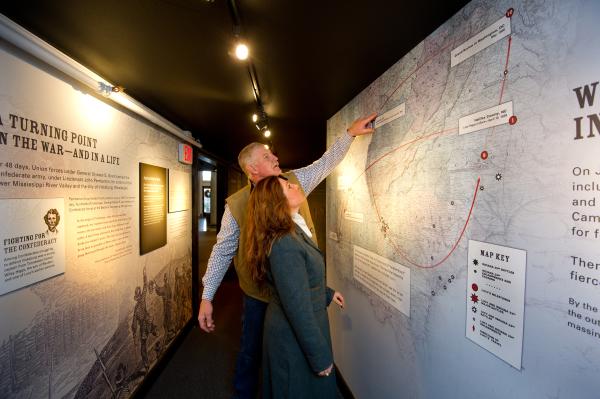 What to expect: The Carnegie Center for Art and History is a division of the public library system in New Albany-Floyd County. The center acts as a hub for contemporary art shows and historical information and exhibits about Floyd County. The art exhibits rotate on a monthly to bi-monthly basis and encompass various media. Hours: 10 a.m.-5:30 p.m. (closed on Sundays and Mondays)
Highlights
Free admission
Most programs and lectures are free 
#IAmPublicArt yearly public art event
Presenters of the New Albany Flow Park (art and skate park)
Schimpff's Candy Demonstration & Museum Tour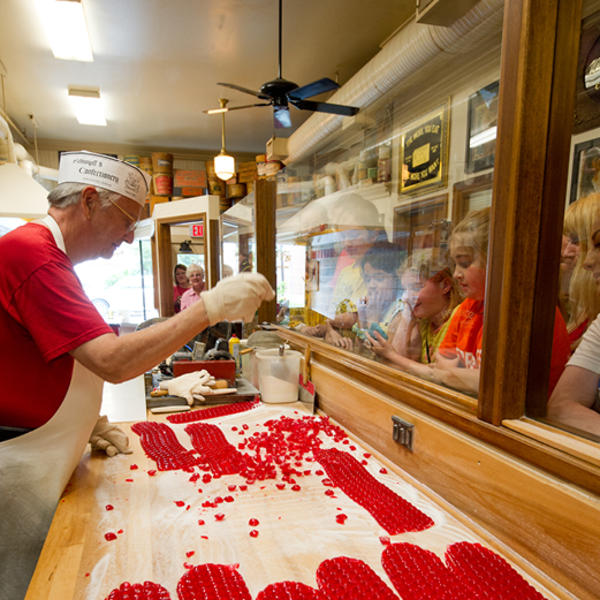 What to expect: Schimpff's Confectionery is family-owned and operated. It has been in its current location since 1891. The confectionery makes and sells several candy varieties including cinnamon red hots and their version of the Modjeska, a rich caramel and marshmallow chew. The store includes a deli, soda fountain, and museum. Call ahead to see when candy-making demonstrations are scheduled. Candy made includes cinnamon red hot drops and hand-dipped chocolates. 
Highlights
Modjeskas
Museum and candy memorabilia
Good comfort food in the deli
Speaking with members of the Schimpff family about the history
Perusing the photos on the walls
Ohio River Greenway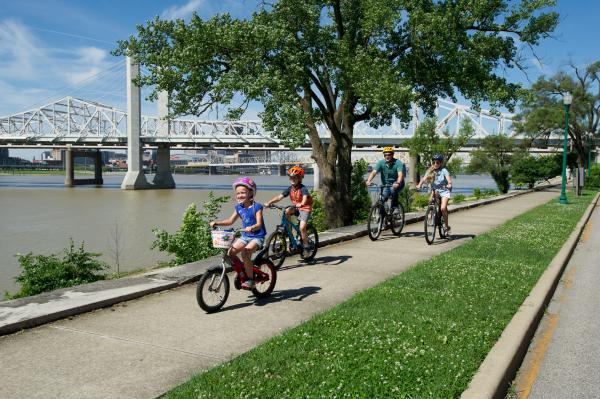 What to expect: A seven-mile stretch of Ohio River Waterfront on the Southern Indiana side providing walking, biking, and hiking to residents and visitors. The Greenway spans the lengths of New Albany, Clarksville, and Jeffersonville's southern borders. The project is a collaboration between the cities with each city adding its own specific amenities to the project. It has received input from Louisville Mayor Greg Fischer. Hours vary.
Highlights
Falls of the Ohio Access
Big Four Bridge Access
New Albany Amphitheatre and Waterfront access
Loop Island Wetlands
Fossil Beds at the Falls of the Ohio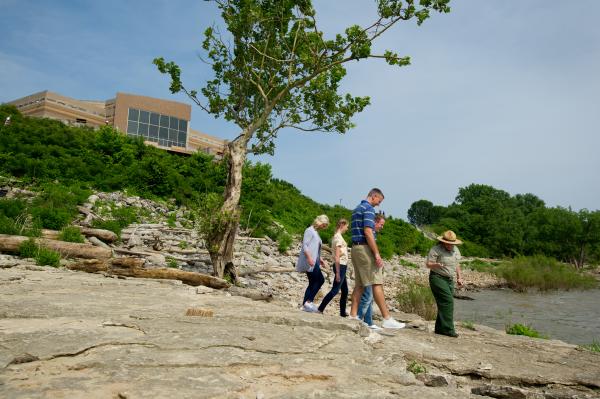 What to Expect: The Fossil Beds at the Falls of the Ohio State Park date back nearly 400 million years. For a $2 parking fee, access to the Fossil Beds is a short hike down to the river. Be sure to wear good hiking shoes or boots. Bring a bucket and a brush to clear debris from fossils. Hours: 7 a.m. to 11 p.m.
Highlights
Walking down to the fossil beds is free (parking is $2 per vehicle next to the interpretive  center, there is also free parking at the nearby park)
Listen for alarms that signal changes in the river level 
Most fossils are relatively small, marine life but these fossil deposits are some of the largest in the country.
Some are 50-feet long. See tips for finding really big fossils. 
Bring sunscreen, a hat, and water. 
Remove any trash you bring with you
Hiking on the Knobstone Trail 
What to Expect: If the 2,200 miles of the Appalachian Trail is too much, try Indiana's Knobstone Trail. It is Indiana's longest natural footpath and perfect training for anyone interested in long-distance trekking. The trail is 58 miles long and runs along a high ridge. It offers spectacular views of Southern Indiana's hills. The southern end of the trail ends at Deam Lake, just 20 miles north of Louisville. Take a short hike or the whole 48 miles. Hours: Mostly open but check the Knobstone Trail website for trail closures
Highlights 
Nature 
Great exercise 
Camping opportunities 
Free  
Explore Public Art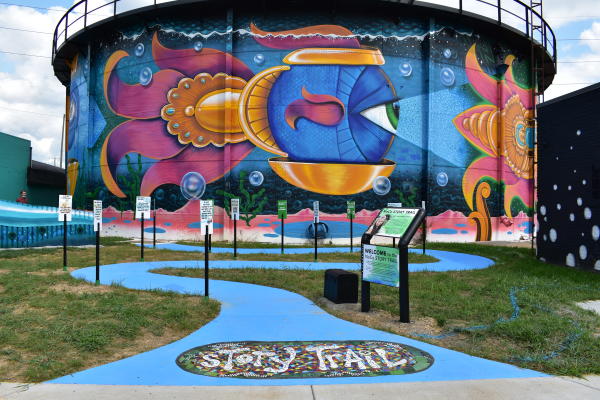 NoCo Arts & Cultural District is an intimate, whimsical, full of color and walkable area in downtown Jeffersonville. This vibrant location is home to artists, makers, historians and inventors, all of whom are transforming the area into an inspiring and intriguing place. ("No" stands for North and "Co" stands for Court Avenue, which is a shout-out to its location in downtown Jeff ). Other things you can do while you're in NoCo: shopping for art supplies on-site at the Preston Art Center or taking a tour of the Clark County Museum, which features all things history from Clark County.
One of the liveliest draws at NoCo is the eye-catching murals that adorn the area. The artistic mecca is home to several colorful works that make for great photo ops and selfie spots.
More Murals
In addition to the NoCo Arts & Cultural District, Southern Indiana is home to dozens of other murals, many within walking distance of one another. Spend a day chasing the street art peppered throughout SoIN. While you're taking a pic, be sure to tag us if you want to share one of your photos with our fans and followers. 
Other Free Things To Do
Scenic Views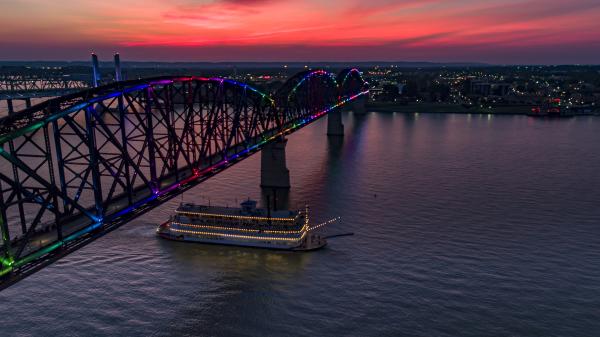 From rolling hills and nature to the Ohio River and skylines, Southern Indiana is the prime spot for stunning sights. Check out this curated list of five spots for enjoying a scenic view.
Stop and smell the roses!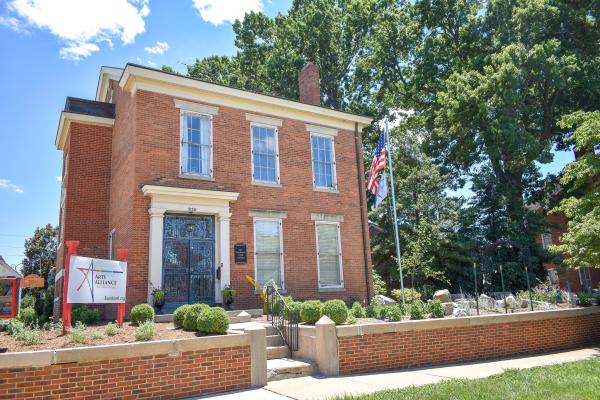 The garden scene is growing in Southern Indiana. From botanical to butterfly gardens, you could spend an afternoon touring some of the area spots that are in full bloom (depending on the season, of course!).
Go fish!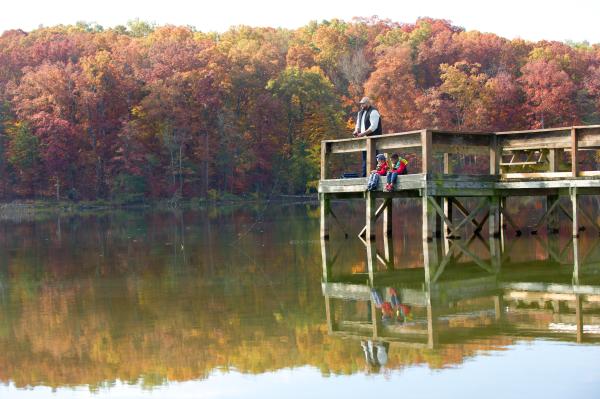 Several times throughout the year, Indiana celebrates Free Fishing Days. With its plentiful lakes, creeks, and Ohio River access, Southern Indiana is a prime spot for fishing. Here's a look at seven spots in SoIN, whether you're looking for a day on a boat, standing on a dock, or at the edge of a lake.

Festivals & Events  
Spring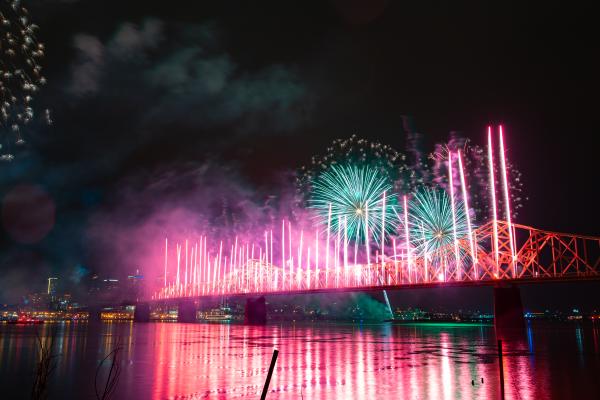 Thunder Over Louisville happens in mid-to-late April and offers one of the nation's best fireworks displays set to music. The fireworks show is the opening event for the Kentucky Derby Festival. Viewing from the Jeffersonville side offers great viewing and easier-to-navigate crowds. 
Summer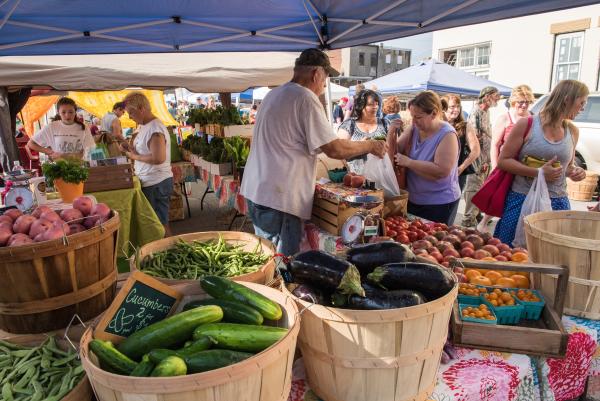 Farmers Markets occur in New Albany each Saturday from 8 a.m.- noon, May until October. During the summer months, the market has a couple of extra locations and has a Wednesday market. Check the site for current information. In Jeffersonville, the market operates at two locations on two different days. Markets happen at Big Four Bridge park on Saturday mornings and at Faith Lutheran Church on Allison Lane. Check the site for details.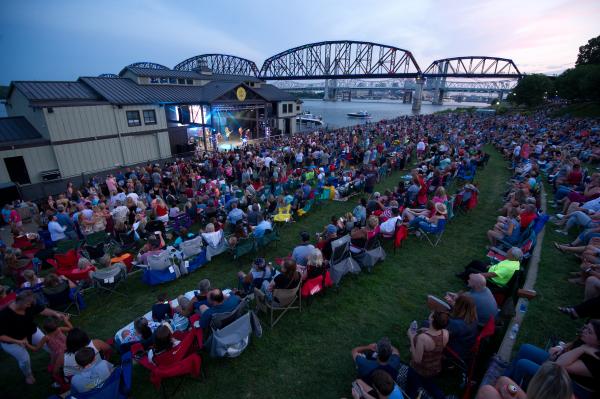 Jeffersonville RiverStage is an amphitheater-style venue along the Ohio River overlooking downtown Louisville. In the summer months, you'll find free concerts every Friday and free movies every Saturday. The venue is known for drawing a who's who of musical acts, and its Jeff Goes Country concert series is a hot-ticket event that draws thousands to the banks of the Ohio River. Fun fact: it's a barge that has been converted to a stage, hence the name "RiverStage"!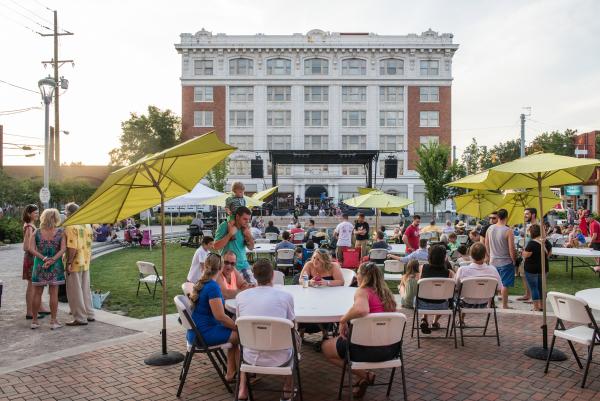 The Bicentennial Park Summer Concert Series is the place to go for music lovers. This weekly event and summer staple is held on Friday nights in historic downtown New Albany at Bicentennial Park. With food and beverage trucks on-site, the concert series has become a Friday evening tradition to unwind from the workweek and officially kick off the weekend.
Fall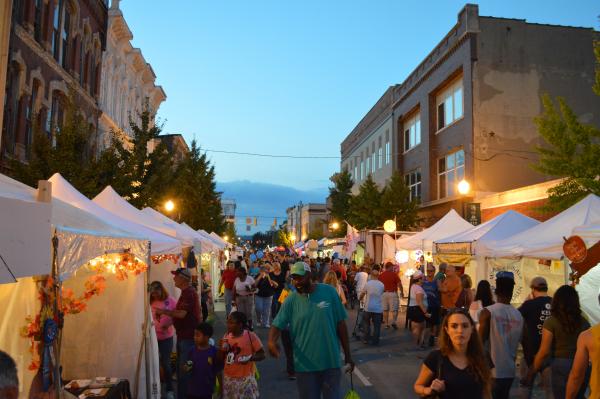 Harvest Homecoming is one of the largest festivals in Southern Indiana. It has been drawing thousands to New Albany's downtown for more than 50 years. The festival happens on the first two weekends of October. It features a parade the first weekend, followed by booth days the following weekend, including tons of food, a baby photo contest, and the best people-watching around.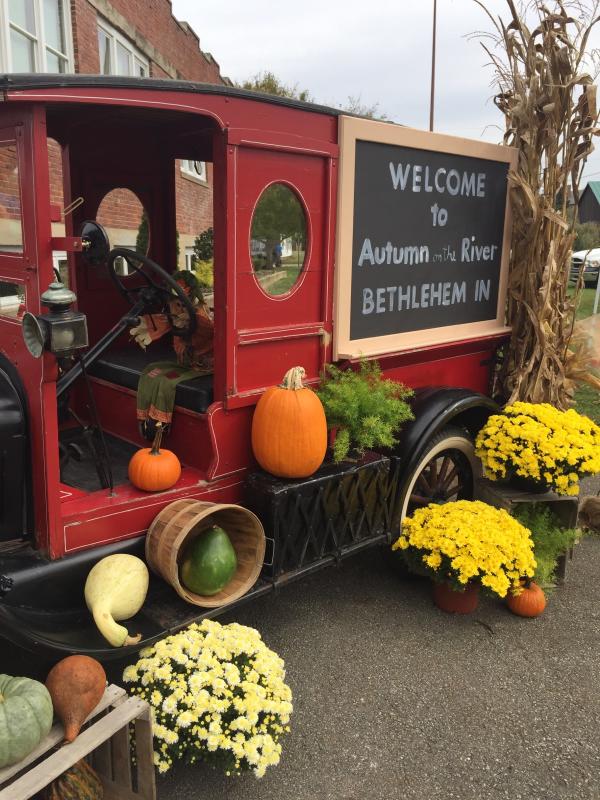 Autumn on the River happens each October in Bethlehem, Indiana. It began as a festival to support the town's only three-room schoolhouse, and that mission continues today. The festival draws people to Bethlehem to enjoy the fall colors, food, carriage rides, a car show, as well as plenty of fun and games.  
Winter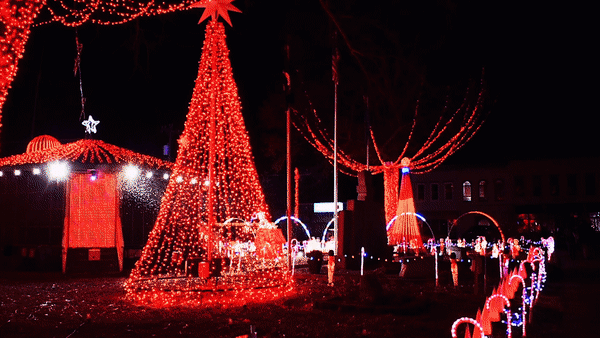 Charlestown's Christmas Light Show happens from late November (the weekend after Thanksgiving) through New Year's Day.  Each night families can come to 1000 Park St., across from Charlestown High School, and stroll among the Christmas lights. There is hot chocolate, mini-golf, skating, and carriage rides. Carriage rides are available for a small fee. It's the perfect place to create holiday memories.