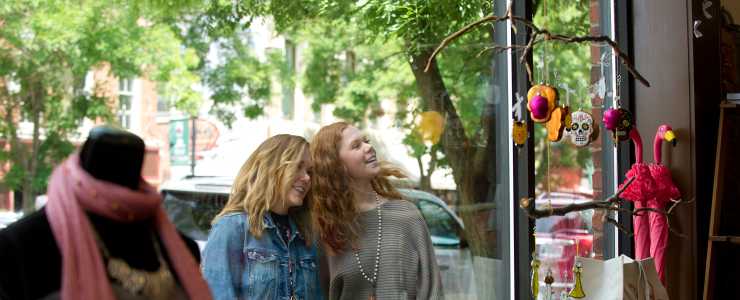 Mother's Day is Sunday, May 14. Show all the moms and mother figures in your life you're thinking of them while supporting local businesses in southern Indiana. 
We've compiled a few places to treat them this Mother's Day, including special events, brunches and ideas for unique gifts.
Mother's Day Events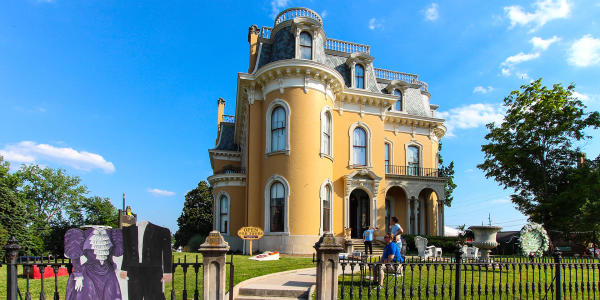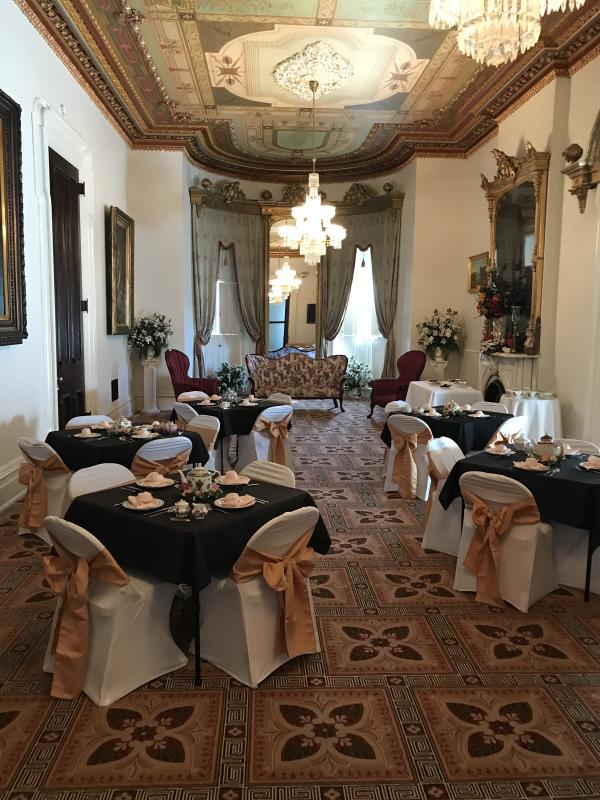 Mommy and Me Mother's Day Tea at Culbertson Mansion State Historic Site
Saturday, May 13, 2023 from 2 – 4 p.m.
Celebrate Mother's Day with a tea party in the Culbertson Mansion's formal parlor followed by a guided tour of the mansion where participants learn about the wonderful mothers in the Culbertson family. The program includes light snacks. This event is best for ages 5 and up.
Tickets: $20/adult, $10/youth (ages 5-17); 25% discount for members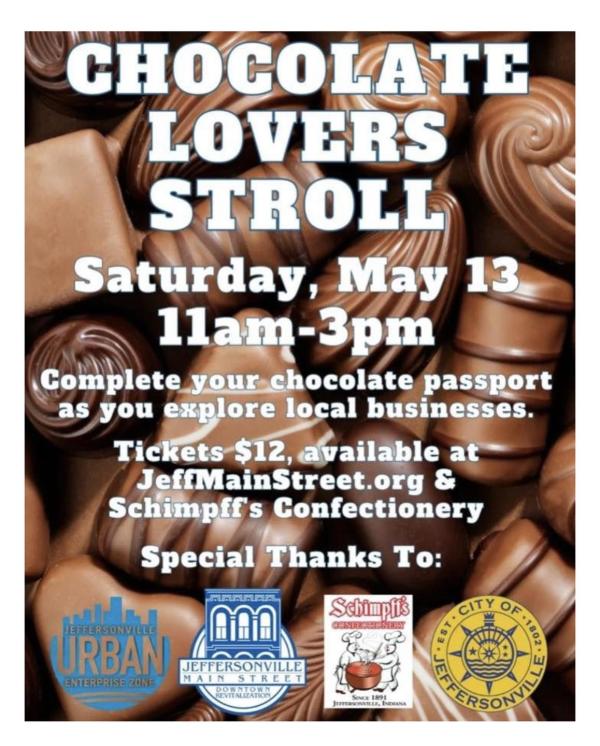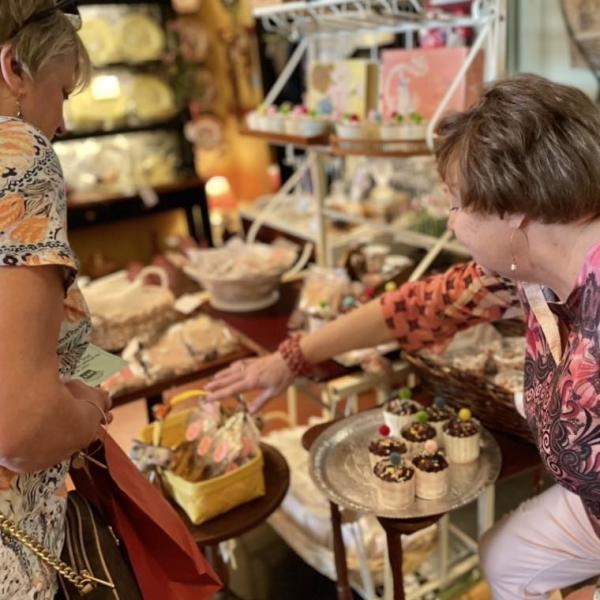 Chocolate Lovers Stroll
Saturday, May 13, 2023 from 11 a.m. – 3 p.m.
Treat mom to a pair of tickets to Jeffersonville's Chocolate Lovers Stroll. The annual event in historic downtown Jeffersonville is scheduled for Saturday, May 13. With her ticket, mom can enjoy live music, trolley rides and, of course, tasty chocolate while exploring local shops. Participants can complete an event passport for a free box of chocolates from Schimpff's Confectionery, a staple of the community since 1891. While downtown, take mom out for lunch, too, at one of Jeffersonville's many restaurants.
Tickets: $12/person + credit card processing fee; purchase online or in person at Schimpff's, 347 Spring Street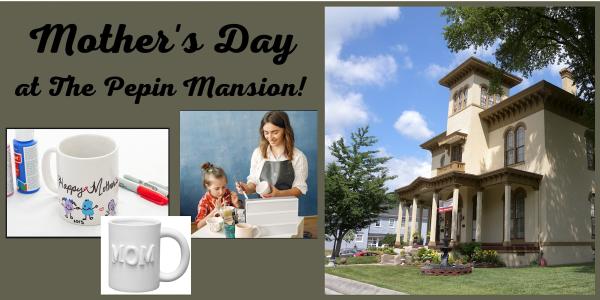 Mother's Day at the Mansion: Craft, Food and Fun! at Pepin Mansion
Saturday, May 13, 2023 from 11:30 a.m. – 4 p.m.
Spend quality craft time with your child on Mother's Day in the historic Pepin Mansion. Kids can paint you a mug or vase and you can sign up to paint one for your mother or loved one, too! Pottery items and paints are provided. Once painted, New Albany's Earth and Fire will "kiln fire" the pottery items which can then be picked up at Earth & Fire in New Albany within two weeks.
All adults are welcome, with an adult ticket, to have fun and help the children make their gift. In addition to the main craft, the event features a nail polish station, a bounce house for kids and a buffet of brunch-style food and drink for all guests. Sign up for one of three sessions: 11:30 a.m. – 1 p.m., 1 p.m. - 2:30 p.m. or 2:30-4 p.m.
Tickets: $40 per person (includes choice of mug or vase for one)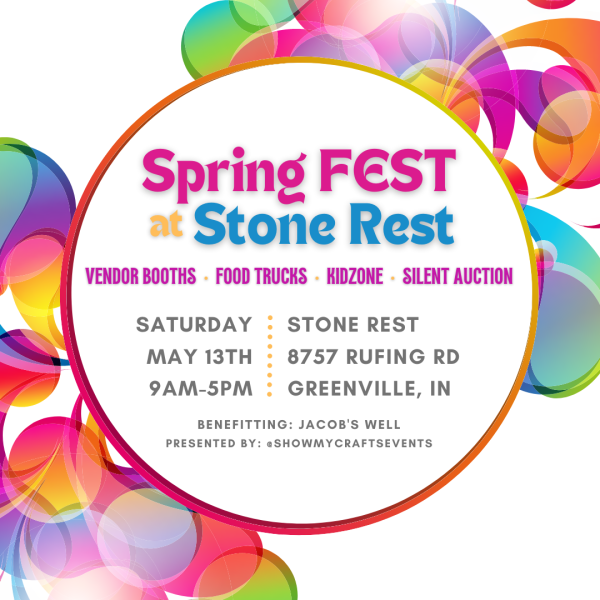 SpringFEST at Stone Rest
Saturday, May 13, 2023, from 9 a.m. – 5 p.m.
Head to Greenville with Mom to check out more than 70 craft vendors at SpringFEST! The festival also features food trucks, kid activities and more. A portion of proceeds from the craft fair will benefit Jacob's Well. There is no fee to enter.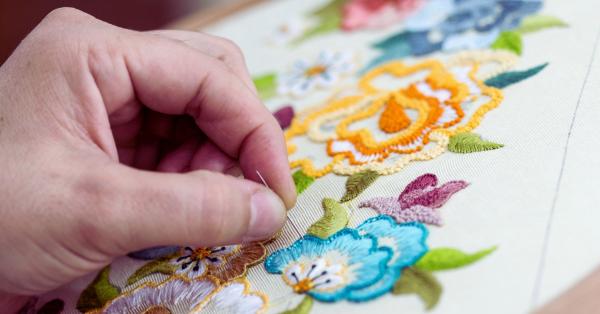 Mother's Day Craft Show at Green Tree Mall
11 a.m. – 8 p.m. Saturday, May 13 & Noon – 6 p.m. Sunday, May 14, 2023
Take mom shopping at the Mother's Day Craft Show at Green Tree Mall in Clarksville hosted by BrightStar Events. The show features various vendors and crafters who will be set up along the central aisles of the mall. There is no cost to attend.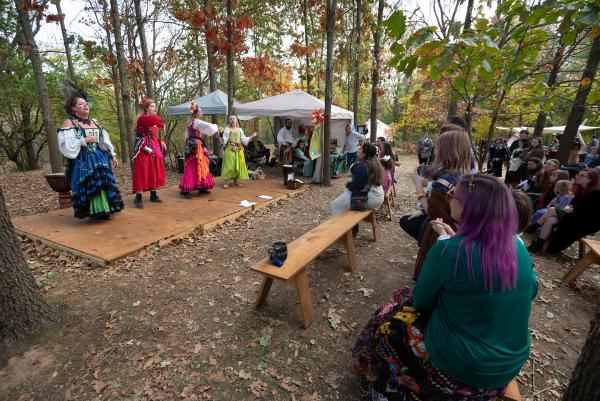 Southern Indiana Renaissance Faire
What better place for a queen and her court to celebrate than The Southern Indiana Renaissance Faire! The faire returns to Charlestown for two weekends of revelry on the grounds of Birdsell Castle. Get mom tickets for Fantasy Weekend May 13 & 14 or Pirate Weekend on May 20 & 21. Both weekends feature jousting, a fire-breather, musical performances, food and drink and 100 vendors selling medieval- and fantasy-themed wares.
Tickets: Adults - $20/day, Kids - $15/day, Seniors and Active Military - $15/day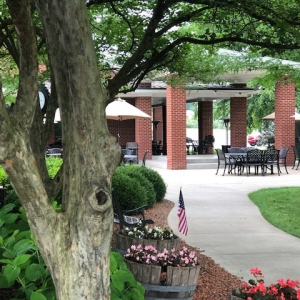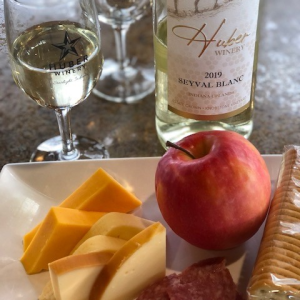 Mother's Day Brunch at Huber's Orchard & Winery
Sunday, May 14, 2023 from 9:30 a.m. – 1 p.m.
Bring mom to Plantation Hall at Huber's Orchard, Winery & Vineyards for a delicious brunch buffet, plus shopping in Huber's Farm Market and wine shop. What more does mom need? Choose from two brunch times, 9:30 a.m. or Noon. Mimosas, bloody marys beer and select wines will be available for purchase.
Tickets: $40/adult; $30/children 2-12; children under 2 are free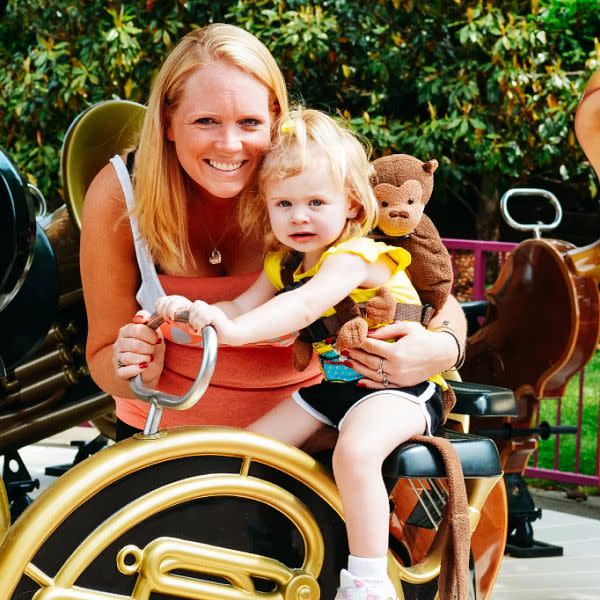 Happy Mother's Day at Kentucky Kingdom
Sunday, May 14, 2023 from 11 a.m. – 7 p.m.
Take mom on a rollercoaster ride or two during Kentucky Kingdom's Mother's Day celebration. Flowers will be given to moms, grandmothers and mother figures. You can also make mom a special card at the card-making table in King Louie's Playland. Treat her to a free taste of cinnamon bread from Bluegrass Bakery. Flowers and cards are available first come, first-served while supplies last.
Cost: Free to season passholders or $49.99/person with 1-day web general admission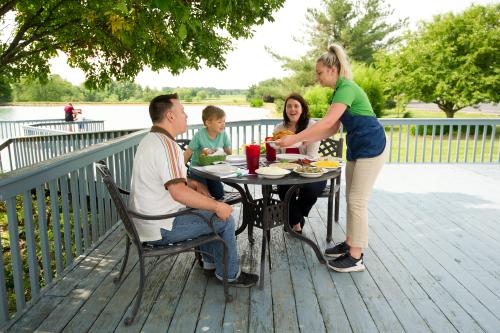 Mother's Day Buffet at Joe Huber's Family Farm & Restaurant 
Sunday, May 14, 2023 from 11 a.m. - 7 p.m. 
Enjoy a delicious home-style meal at Joe Huber's buffet or dining room. Traditional fried chicken, Huber honey ham, mashed potatoes with gravy, homemade chicken & dumplings, green beans, fried biscuits with apple butter, slaw, broccoli salad and from-scratch fruit cobbler & ice cream! Reservations are strongly recommended, call 812-923-5255. 
Two dining options: Buffet Barn I (includes drink & dessert) or Dining Room (drink & dessert extra) 
Price: $24.99 per adult 12 years and older, $12.99 per child ages 4-11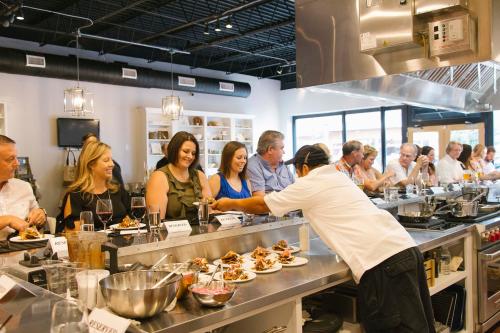 Mother's Day Dinner at MESA
Saturday, May 13, 2023 from 5 - 7:30 p.m. Enjoy the front row seats as you watch guest chefs at MESA: A Live Dining Show! Chef Liz Martino will prepare and demonstrate a multi-course meal in honor of Mother's Day while explaining the process, answering questions and talking with guests. 
Tickets: $85/person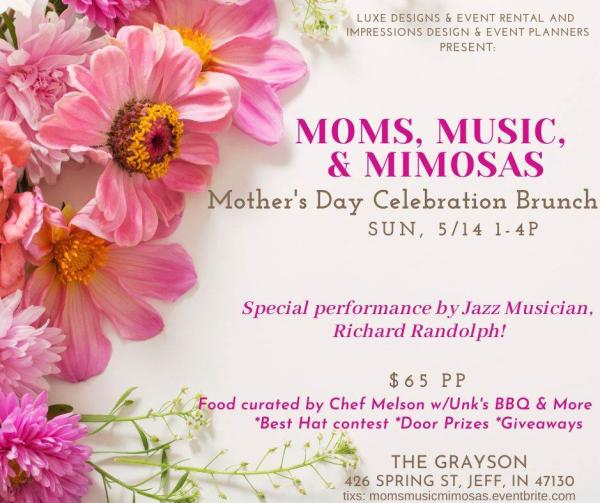 Moms, Music & Mimosas – Mother's Day Celebration Brunch at The Grayson
Sunday, May 14, 2023 from 1 – 4 p.m.
Celebrate mothers and mother figures at The Grayson in downtown Jeffersonville! Enjoy a brunch menu curated by Kentucky native Chef Lamont Melson of Unks BBQ & More. Ohio native, contemporary & smooth jazz recording saxophonist Richard Randolph will provide event entertainment. Mr. Randolph, currently a member of the national recording Jazz Band Urban Jazz Coalition, will perform a full range of melodies for listening and dancing pleasure.
A special Memorial Tree will honor mothers and mother figures that have passed on. Wear your best hat or fascinator for a chance to win the Best Hat Contest. Tickets must be purchased in advance. No tickets will be sold at the door.
Tickets: $65/person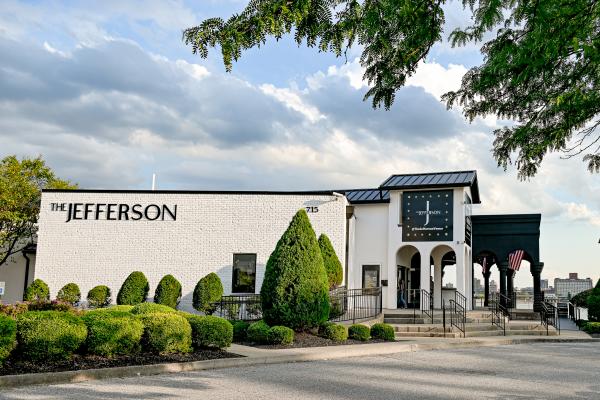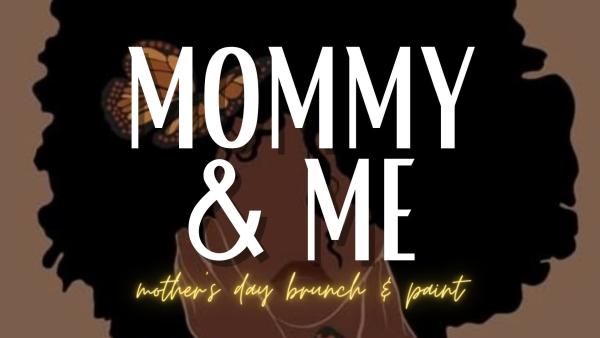 Mother's Day Brunch & Paint at The Jefferson Venue
Sunday, May 14, 2023 from 2 – 6 p.m.
Let out your inner artist while celebrating Mother's Day at Paint With Color at the Jefferson Venue. This event provides social entertainment fun for women and couples who enjoy great food and wine, listening to soulful music, and creating art. Attendees must be 18 or over for all Paint With Color public or special events unless otherwise stated and 21 or over to consume alcoholic beverages. General admission tickets include seating to enjoy the concert, DJ and painting activity. VIP tickets include brunch bites, mimosa samples by Legacy Wine & Spirits and a Mother's Day gift bag. Painting sessions begin at 2:30 and 4:30 p.m.
Tickets: $75/person for General Admission; $125/person for VIP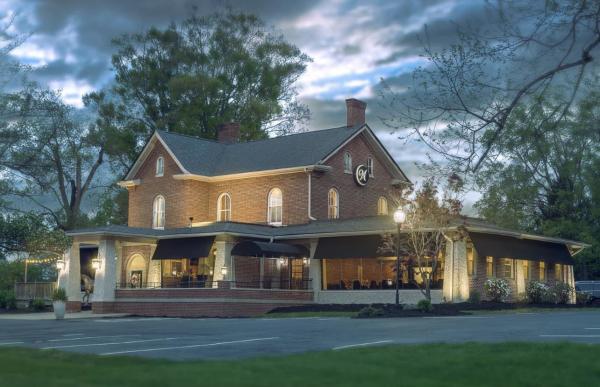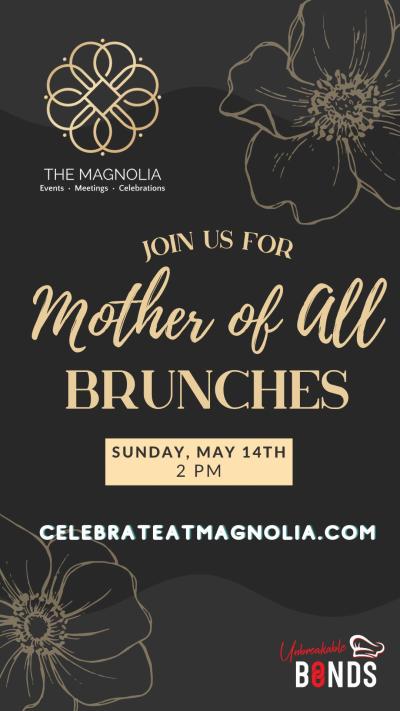 Mother of All Brunches at The Magnolia
Sunday, May 14, 2023 at 2 p.m.
Enjoy live music and delicious food during the Mother of All Brunches in this renovated 150-year-old mansion in Clarksville. Brunch will be prepared by house caterer Unbreakable Bonds Catering Services. If your mother has passed on, bring a photo to honor her on the memory wall. A portion of the event's proceeds will benefit women's health initiatives.
Tickets: $50/person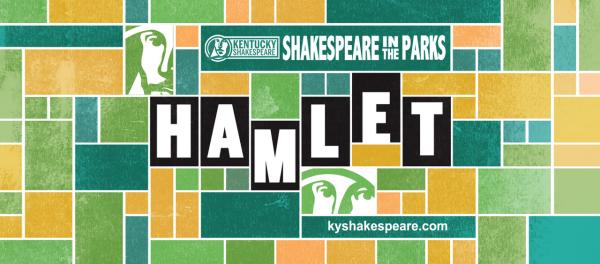 Shakespeare in the Park: Hamlet 
Various Dates in May
Bring mom to enjoy one of the Bard's greatest plays, Hamlet. Performed by Kentucky Shakespeare, the group will be making stops in locations throughout Southern Indiana in the month of May. Seating is not provided, so bring a lawn chair or blanket to enjoy the free show!
May 4, 2023 – Bicentennial Park, New Albany
May 16, 2023 – Ashland Park, Clarksville
May 19, 2023 – Big Four Station Park, Jeffersonville
Cost: FREE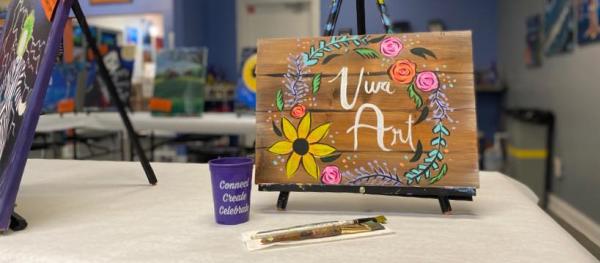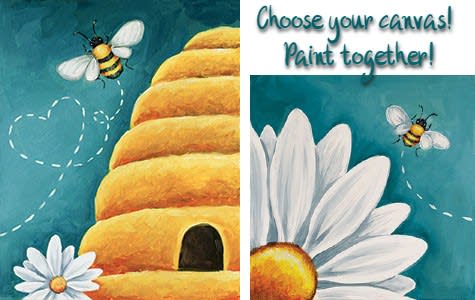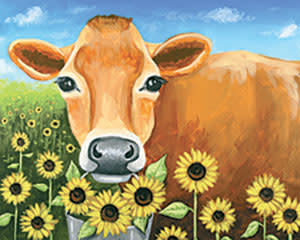 Viva Art (formerly Uptown Art New Albany) is offering numerous classes where you can create the perfect gift for mom – or sign both of you up for a fun evening of art! The Mommy & Me bee or baby bee on May 7 is great for all ages. Additional classes for kids and adults will be held on Mother's Day, including painting a wooden Welcome sign for spring, kid's llama painting and a purple butterfly. All moms who attend a class on Mother's Day (May 14) receive flowers! View the Viva Art Calendar for all events and to register.
Mother's Day Dining
While brunch has become a go-to option for Mother's Day, there are plenty of great restaurants in SoIN where you can take mom out for a Mother's Day dinner. Try out the new OutCast restaurant in downtown New Albany for delicious seafood fare right here in Southern Indiana. Patios and river views are plentiful on the Indiana-side of the Ohio. Make reservations at Upland Brewing Co., Baer's City Winery, Red Yeti or one of the many other options! 
SoIN Shopping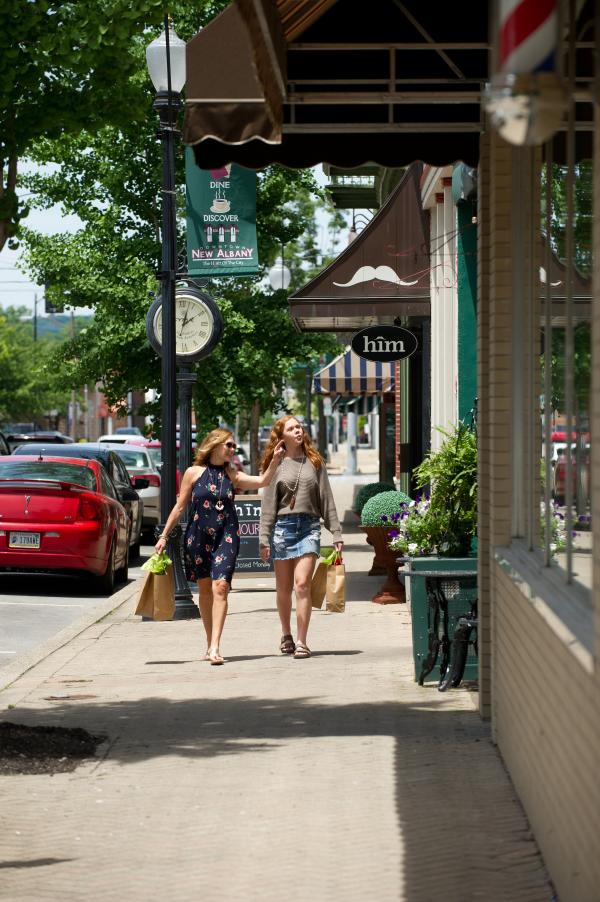 Help mom sparkle and shine with boutique shopping in Jeffersonville and New Albany! These downtowns are full of locally owned shops offering everything from the latest fashions at places like Dress & Dwell, Him and Her and Sapphire on Spring to consigned and vintage finds at Mariposa and The Odd Shop. Many of the shops, including Hazel Jane, House of K Boutique and the Shop at LL & A also offer fun accessories and jewelry. 
Find additional shops at the Green Tree Mall in Clarksville, as well as additional boutiques like Freckled Mama Boutique and Betty's Market in Sellersburg.
Spa Day in SoIN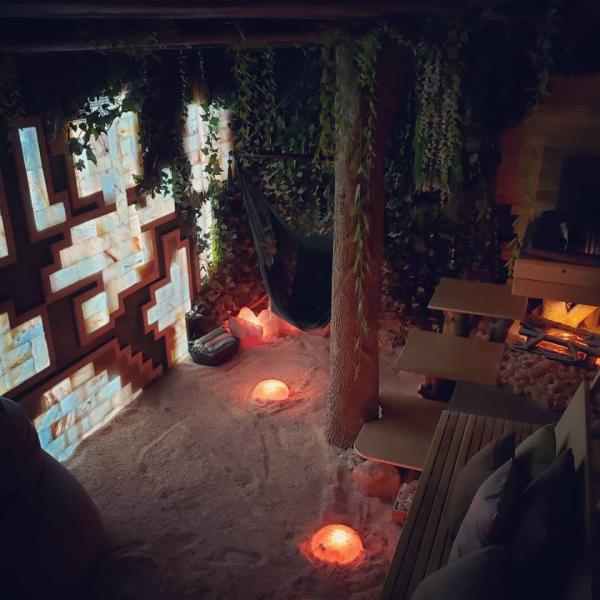 Encourage Mom to relax a bit with some Halotherapy or float therapy at Sukhino Float Center & Salt Cave. Book a massage, facial or nail appointment at The Springs Salon & Spa. In addition to salon services, J. Nicolle Salon & Spa, as well as Strandz Salon and Threadz Boutique offer products for sale. Pick up a scented candle from Wimsatt Soap & Soy Candle Bar or Kozy Kandles. Give the gift of wellness with a gift basket from The Elderberry Co.