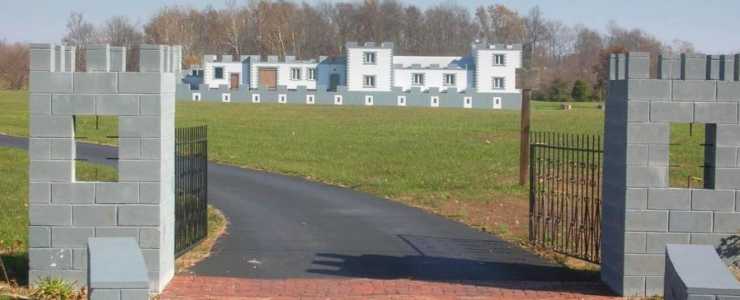 Get ready to lose yourself in the magic and merriment of the Renaissance! Enjoy nonstop entertainment featuring jousting, Viking battle demonstrations, musicians, jugglers, a falconer, a magician, puppet show and much more at Birdsell Castle in Charlestown, IN, May 14-15 and May 21-22, 2022. 
This is your chance to mingle with nobility, pirates, and fairies, all right here in Southern Indiana. Stroll through a village filled with renaissance entertainment, food and drink, and a unique artisan market. You'll see dedicated actors in authentic costumes and vendors selling medieval- and fantasy-themed wares. You and your family can join in with your own costumes as you sample meals, select treasures to bring home, and cheer for your favorite knight as they take to the field on horseback. 
Entertainment
The Templar Knights will be guarding the castle from the turrets and opening the gates at 10 a.m. each day. There are rumors of a potential Bohemian Raid from the Ren Cruise group and the Louisville Vikings at opening gate, so be ready! A variety of activities and entertainment run from 10 a.m. – 6 p.m., including the following acts: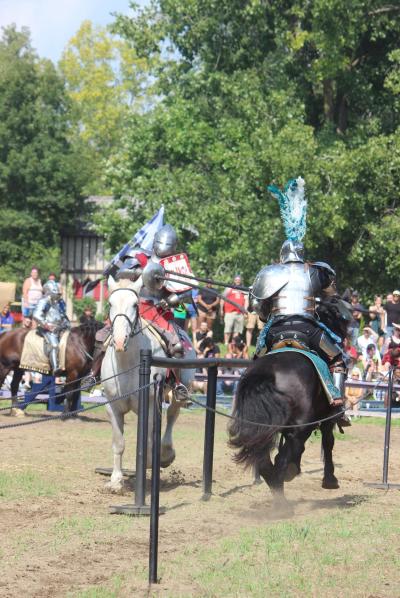 Knights of The New Order 
Jousters 
Both Weekends May 14-15 and May 21-22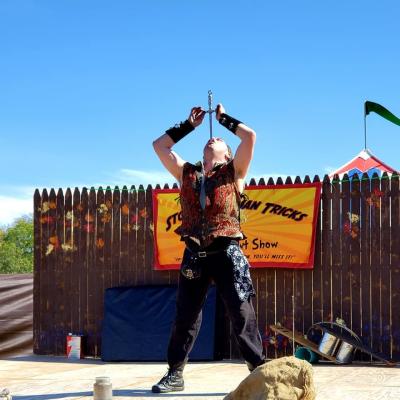 Molotov 
Firebreather and sword swallower 
May 21 - 22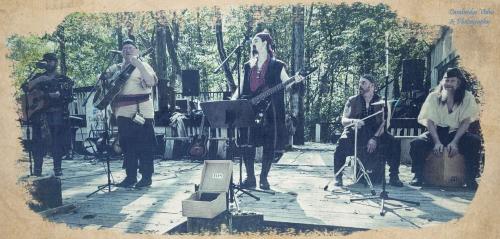 Pirates, Inc 
Music and Entertainment 
Both Weekends May 14-15 and May 21-22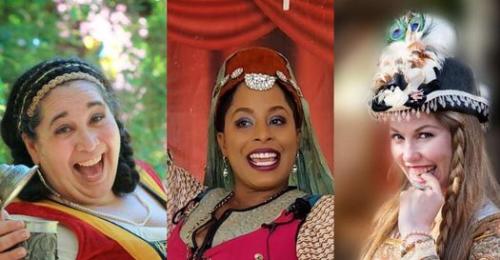 Chaste Treasure 
Music and Entertainment 
Both Weekends May 14-15 and May 21-22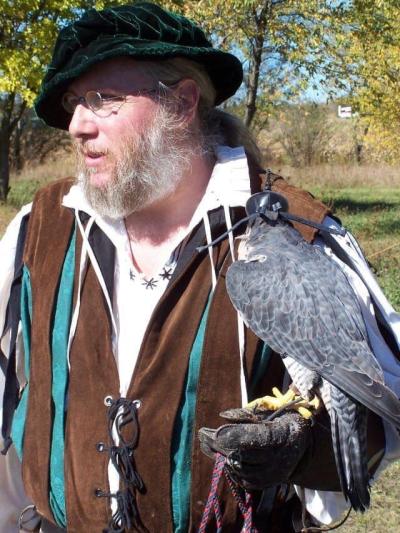 Mark Booth 
Falconer 
Take Flight! Wildlife Education 
Both Weekends May 14-15 and May 21-22 
Click here to view the full entertainment list for the May 14-15 and May 21-22 faire.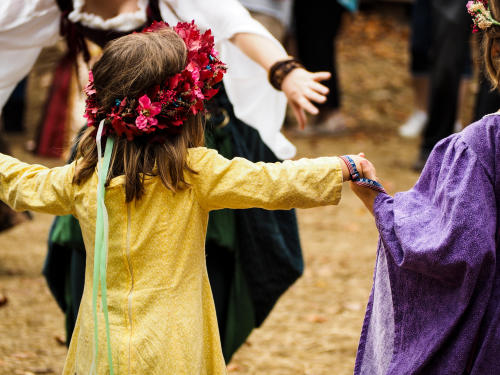 For the Wee Folk
Behind the castle in The Enchanted Forest, kids can join Momma Fairy for children's activities, including making crowns, hunting gnomes, storytelling and more. Costumes are available for children to dress up during storytime. In addition, The Templars will be available to escort prisoners of your choice to the Dungeon Cell to spend 15 minutes with Mr. Bones, the resident skeleton, for a fee of $1. The prisoner must pay $1 King's Tax for their freedom! All funds from this game will be donated to a local charity.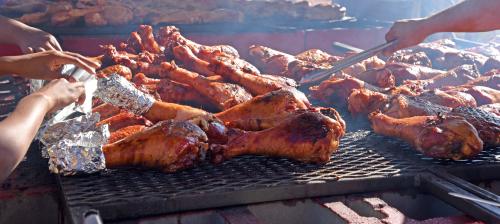 Eat, Drink and be Merry
Bring your appetite so you can enjoy turkey legs and BBQ pork from American Smokehouse Stadium in Jeffersonville. Open Flame BBQ from Indianapolis will also be serving BBQ and other food. Cool Treats LLC from Louisville, KY will be serving delicious ice cream. Plus, more!  
If you're thirsty, check out Madi's Main Squeeze from Jasper for healthy, fruity shakes - they are MOST delicious! Haire's Root Beer will have homemade root beer - yummy! Quaff ON! Brewing Company of Nashville, Indiana will be serving beer. The Hive and Barrel Meadery from Crestwood, Kentucky will offer mead and cider in the Dungeon Pub. Hunter's Ridge Winery from Salem will have a booth of their wines. 

Know Before You Go
If you've never been to a Renaissance Faire, you don't know what you're missing! Here are some tips for first-timers:  
1. You don't have to dress up (but it's more fun if you do). Think of the Knights of the Round Table, Vikings, pirates, faeries, princesses, dukes, queens and kings. You can find costumes in advance right here in Southern Indiana at Horner Novelty in Jeffersonville or at Raven's Roost Boutique in New Albany. You can also check out Amazon.com or HalloweenCostumes.com. There will be some clothing vendors on-site, too. 
2. Plan your visit ahead of time. Pick up a map and note times for the acts you want to see, places you want to shop, and food you want to try. 
3. Brush up on your Old English. Don't be surprised if you hear people saying good-morrow (good morning), privy (bathroom), m'lord (term for men), m'lady (term for women), wee folk (children) and more. 
4. Bring essentials with you. Cash, credit cards, hand sanitizer, wipes, sunscreen, stroller. 
Ticket Information
Buy Tickets Online or at the gate 
General Admission $15/day 
Weekend Pass $25  
Children 3 – 11 $7.50/day 
Children under 3 Free 
Parking is free.  
Accommodations 
Special rates are available at Cobblestone Hotel & Suites if you want to stay overnight. They are booked for May 14-15, but still have a few rooms available for May 21-22. Mention "Renaissance Festival Castle" to get the discount. Other nearby accommodations include: 
Fairfield by Marriott Louisville Jeffersonville (19-minute drive) 
Days Inn & Suites by Wyndham – Sellersburg (24-minute drive) 
Ramada Sellersburg – Louisville North (25-minute drive) 
View more places to stay in SoIN, including hotels with riverside views and near bustling shops and restaurants, here.  
October Faire
If you aren't able to make it to the faire in May, fret not! The grounds at Birdsell Castle will host another faire this fall during the weekends of October 15-16 and October 22-23. Keep an eye on the Southern Indiana Renaissance Faire website for more details on these and other events to be scheduled year-round!