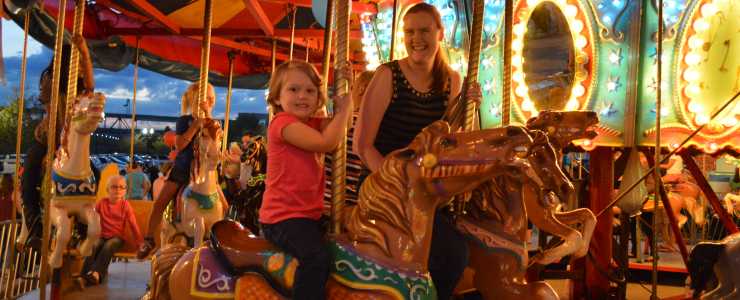 Longtime Southern Indiana tradition, Harvest Homecoming, is back for 2022 and will be taking over downtown New Albany when the festival celebrates its 54th year with the theme "A Fall Fairytale."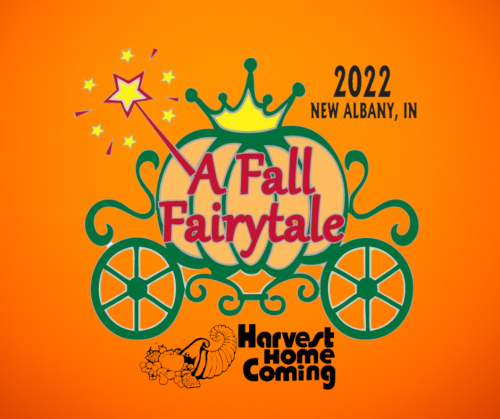 Touted as one of the best fall festivals in Indiana, this annual fall rite of passage in SoIN takes place October 1-9, featuring annual favorites and a few new activities!
From musical entertainment and eclectic food and craft booths to a parade, children's activities and more, we've rounded up a handful of can't-miss events for you to enjoy an authentic Harvest Homecoming experience.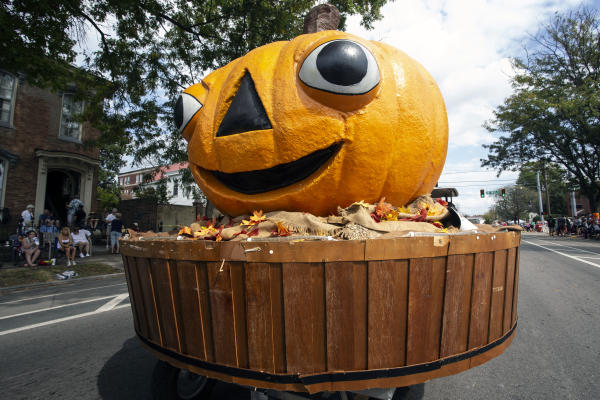 Opening Ceremonies
When: 2:30 p.m., Saturday, Oct. 1
Where: Orange Bleachers (East 8th and East Spring streets)
Details: Get in the spirit during the official kick-off of the 2022 Harvest Homecoming at this event, which features music, food vendors and special guests. (Pro tip: The Orange Bleachers also offer prime viewing for the Harvest Homecoming Parade).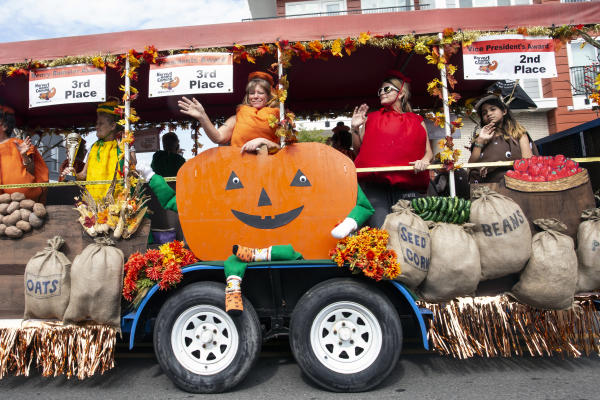 Harvest Homecoming Parade
When: 3 p.m., Saturday, Oct. 1
Where: Parade route is along Vincennes, Spring and Bank streets
Details: Experience over-the-top floats, vintage cars and loud bands. The parade kicks off at New Albany High School, marches down Vincennes Street, then takes a right on Spring Street and ends on Bank Street.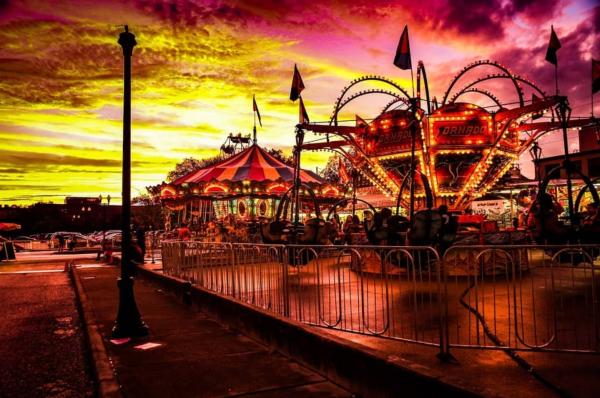 Festival Rides
When:
5 – 10 p.m., Tuesday & Wednesday, Oct. 4 & 5
Open at 3 p.m., Thursday, Oct. 6
Open at 11 a.m., Friday, Oct. 7
Open at 10 a.m., Saturday, Oct. 8
Noon – 5 p.m., Sunday, Oct. 9
Where: New Albany Riverfront
Details: Ride all day for $25 is ONLY for the first two days (Tuesday and Wednesday). Starting Thursday (Booth Days), rides move to a ticket system. Cash Only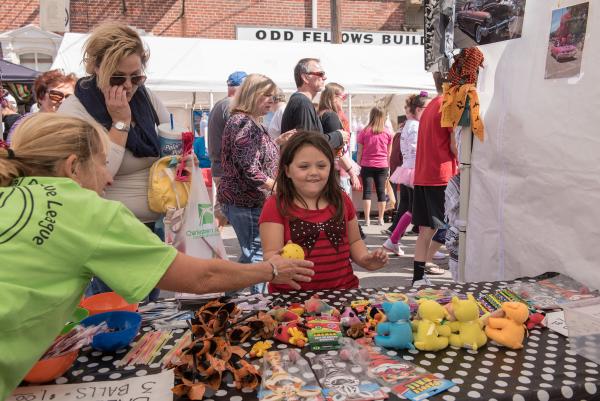 Food & Craft Booth Days
When: 
Noon to 9 p.m., Thursday, Oct. 6
9 a.m. to 10 p.m., Friday & Saturday, Oct. 7 & 8
Noon to 5 p.m., Sunday, Oct. 9
Where: downtown New Albany
Details: Check out a variety of vendor booths featuring arts and crafts and food, including favorites like chicken and dumplings, pumpkin ice cream, donuts and roasted corn.
Live Entertainment on the Samtec Cares Family Stage           
When: Various times Thursday, Oct. 6 through Sunday, Oct. 9
Where: East Market and State streets
Details: Enjoy family-friendly performances by area groups, including Animal Tales, Turner Circus and Silly Safaris.
Friday Family Movie Night Double Feature
When: 6:30 p.m., Friday, Oct. 7
Where: New Albany Riverfront Amphitheater
Details: Enjoy a Free Family Movie Night double feature! "Coco" starts at 6:30 p.m. followed by "Hocus Pocus" at 8:35 p.m. Popcorn will be available. Chairs and blankets are welcome.
Saturday Night on the Riverfront
When: 5 – 11 p.m., Saturday, Oct. 8
Where: New Albany Riverfront Amphitheater
Details: Come out for free live performances from Jake & Elwood and the Boys, Nervous Wreck (pop/rock), The Swerve (country/rock), and Juice Box Heroes!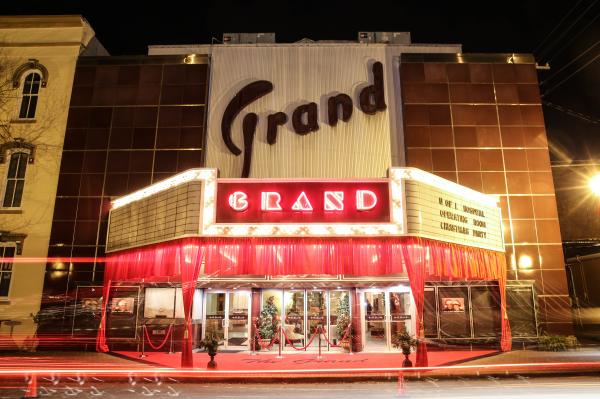 NEW THIS YEAR! The Haunting @ The Grand
When: 
8 – 10 p.m., Thursday, Oct. 6
7:30 p.m. – 1:30 a.m., Friday & Saturday, Oct. 7 & 8
Where: The Grand Theatre, 138 E. Market St.
Details: Get your ticket to the movies – scary movies that is! This haunted attraction takes you through some of the silver screen's scariest stories.
New Albany Parks Bonfire & Movie in the Park
When: 6 p.m., Friday, Sept. 30
Where: Bicknell Park, 315 Silver Street
Details: There are several events leading up to the main festival, including this new movie and bonfire night at Bicknell Park. Bring your blankets and lawn chairs to enjoy Disney's "Tangled" and grab food from local food trucks.
View more events and information at the Harvest Homecoming Festival website.
Pumpkin Chunkin will not be held in 2022, but it is expected to return in 2023.