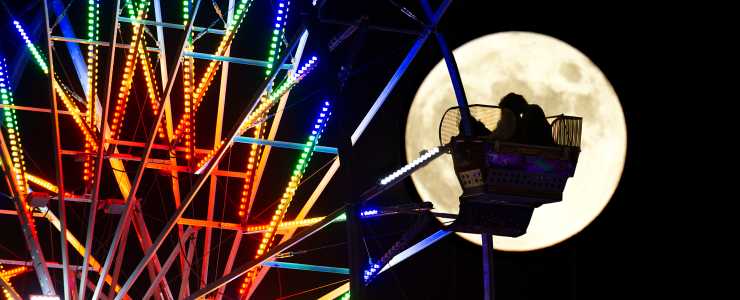 Longtime Southern Indiana tradition, Harvest Homecoming, is back for 2023 and will be taking over downtown New Albany when the festival celebrates its 55th year with the theme "Old Fashioned Harvest."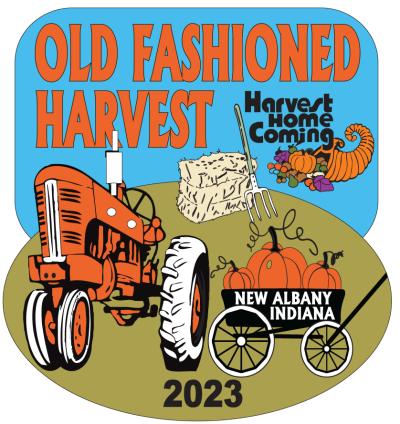 Touted as one of the best fall festivals in Indiana, this annual fall rite of passage in SoIN takes place October 7-15, featuring annual favorites and a few new activities!
From musical entertainment and eclectic food and craft booths to a parade, children's activities and more, we've rounded up a handful of can't-miss events for you to enjoy an authentic Harvest Homecoming experience.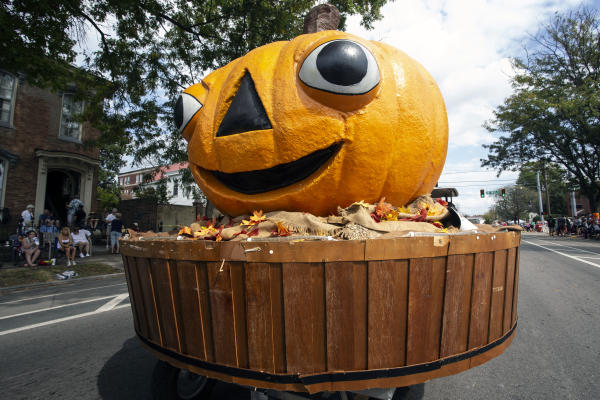 Opening Ceremonies
When: 2:30 p.m., Saturday, Oct. 7
Where: Orange Bleachers (East 8th and East Spring streets)
Details: Get in the spirit during the official kick-off of the 2023 Harvest Homecoming at this event, which features music, food vendors and special guests. (Pro tip: The Orange Bleachers also offer prime viewing for the Harvest Homecoming Parade).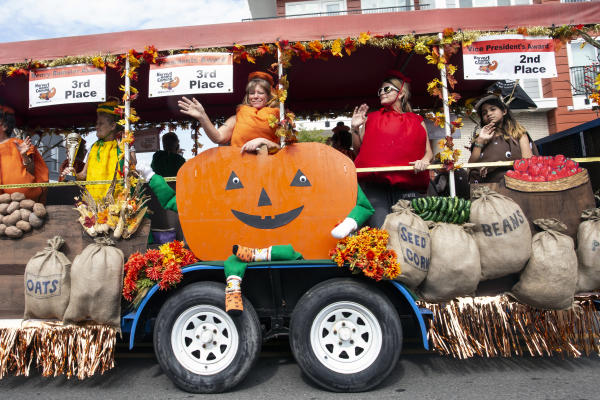 Harvest Homecoming Parade
When: 3 p.m., Saturday, Oct. 7
Where: Parade route is along Vincennes, Spring and Bank streets
Details: Experience over-the-top floats, vintage cars and loud bands. The parade kicks off at New Albany High School, marches down Vincennes Street, then takes a right on Spring Street and ends on Bank Street.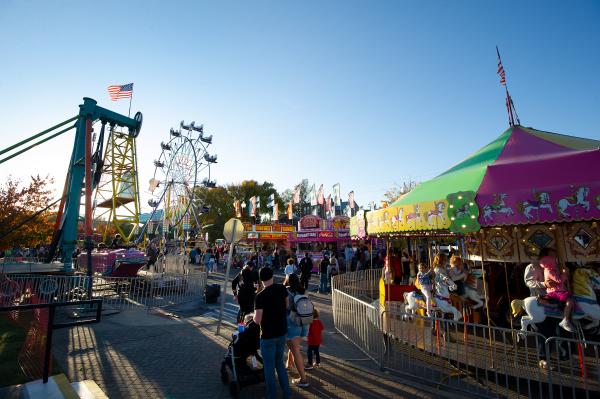 Festival Rides
When:
5 – 10 p.m., Tuesday & Wednesday, Oct. 10 & 11
Open at 3 p.m., Thursday, Oct. 12
Open at 11 a.m., Friday, Oct. 13
Open at 10 a.m., Saturday, Oct. 14
11 a.m. – 5 p.m., Sunday, Oct. 15
Where: New Albany Riverfront (between State & Bank Streets)
Details: Ride all day for $25 is ONLY for the first two days (Tuesday and Wednesday). Starting Thursday (Booth Days), rides move to a ticket system and will not have a set closing time. Cash Only with ATMs available.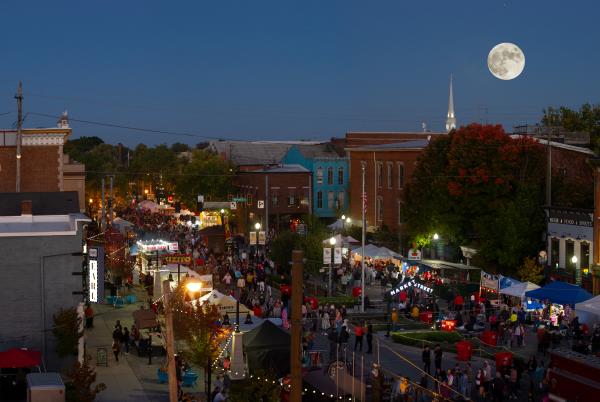 Food & Craft Booth Days
When: 
Noon to 9 p.m., Thursday, Oct. 12
9 a.m. to 10 p.m., Friday & Saturday, Oct. 13 & 14
11 a.m. to 5 p.m., Sunday, Oct. 15
Where: downtown New Albany
Details: Check out a variety of vendor booths featuring arts and crafts and food, including favorites like chicken and dumplings, pumpkin ice cream, donuts and roasted corn.
Live Entertainment on the Samtec Cares Family Stage           
When: 
Noon - 8 p.m., Thursday, Oct. 12
11 a.m. - 8 p.m., Friday, October 13
9 a.m. - 8 p.m., Saturday, October 14
Noon - 4 p.m., Sunday October 15
Where: First Financial Bank Lot, State St & E Market St
Details: TBD
Friday Family Movie Night Double Feature
When: 6:30 p.m., Friday, Oct. 13
Where: New Albany Riverfront Amphitheater
Details: Bring chairs and blankets to enjoy a Free Family Movie Night double feature thanks to Floyd County Library! "Homeward Bound" starts at 6:30 p.m. followed by "Hocus Pocus" at 8:35 p.m. Popcorn will be available.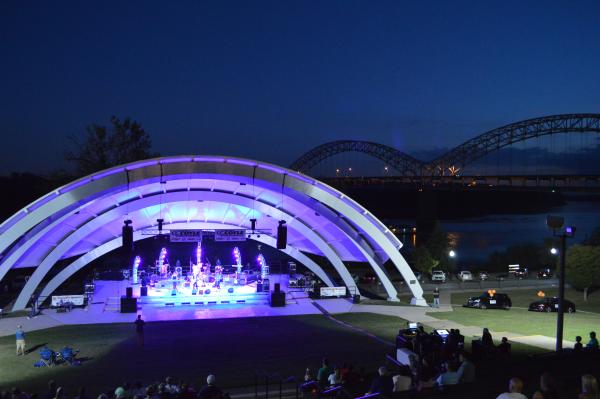 Schmitt Furniture's 87th Birthday Bash with Harvest Homecoming - Saturday Night on the Riverfront
When: 6:30 - 11:30 p.m., Saturday, Oct. 14
Where: New Albany Riverfront Amphitheater
Details: Come out and celebrate Schmitt Furniture's 87th Birthday Bash with a FREE concert including The Juice Box Heroes! A portion of food and drink sales from the event will support a local non-profit that provides bedding for people in need. The Skinny will open the event at 6:30 and the Juice Box Heroes go on at 8 p.m. Food, wine and brew will be available at this family-friendly event.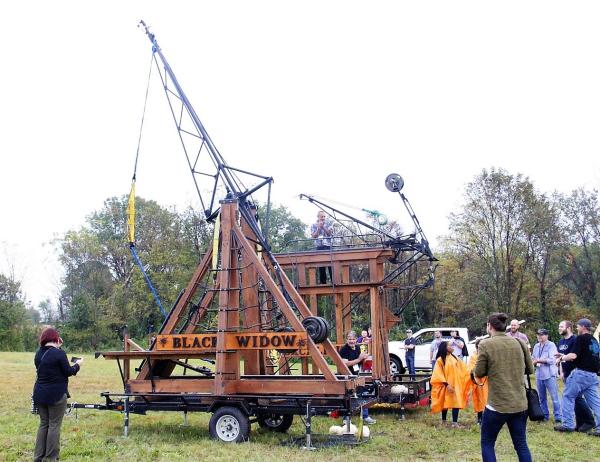 Back in 2023! Purdue Pumpkin Chunking Competition  
When: 4:30 - 7:30 p.m., Tuesday, Oct. 10
Where: Purdue Polytechnic New Albany
Details: Can you hit the Great Pumpkin target from up to 100 yards away (High School division: 70 yards), using a gravity powered trebuchet firing 7-10 lb pumpkins? Head to Purdue Polytechnic New Albany on October 10 to compete, or just view, the highly-anticipated return of the Pumpkin Chunking competition. Up to 24 total teams (12 high school & 12 adult teams) compete for awards in accuracy, originality and efficiency. Parking, food trucks and booths featuring kids' activities open to the general public at 4 p.m.
The Haunting @ The Grand Theatre
When:
8 - 10 p.m. Thursday, Oct. 12
7 - 10:30 p.m. Oct. 13 & 14
Where: The Grand Theatre
Details: Back for its second year, take a chilling stroll through the Grand as it highlights some of the all-time classic horror movies. Tickets cost $20 per person.
NEW THIS YEAR! FIRST-ANNUAL HARVEST HOMECOMING PICKLEBALL CUP
When: 9 a.m. - 6 p.m., Saturday, September 30
Where: Sam Peden Community Park, 3037 Grant Line Rd
Details: The tournament will follow a doubles format using pool play followed by single-elimination bracket. Four-games are guaranteed. Four courts will be used. USA Pickleball's official rules and scoring (games played to 11, must win by two) will be used. Participants must provide their own paddle. Franklin X-40 balls will be provided by Floyd County Parks. Cost is $30 per player. 
View more events and information at the Harvest Homecoming Festival website.