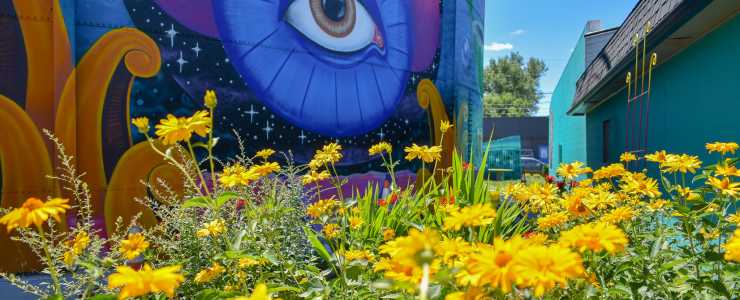 Whether you're a long-time gardening enthusiast, a recently discovered green thumb, or you're simply craving a nature immersion, the Southern Indiana region offers beautiful botanical experiences to fit any level of interest.
Here's a round-up of some buzz-worthy spots that are in full bloom in the area!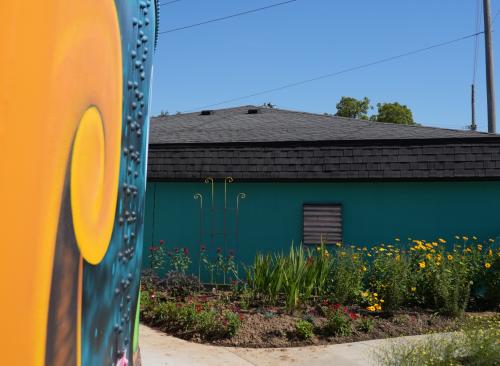 Paint Box Garden at NoCo Arts & Cultural District
Status: Free and open to the public 
The blooming NoCo Arts District in downtown Jeffersonville is home to this gorgeous pop of color - The Paint Box Garden. Envisioned to be both visually stunning and educational, the garden was planted right between the fabulously colorful water tank and the NoCo Arts Center. The garden features a pop of bold primary colors specifically chosen to demonstrate the dyeing process, as well as to teach admirers about primary and secondary colors. 
To get updates or read more about The Paint Box Garden, click here.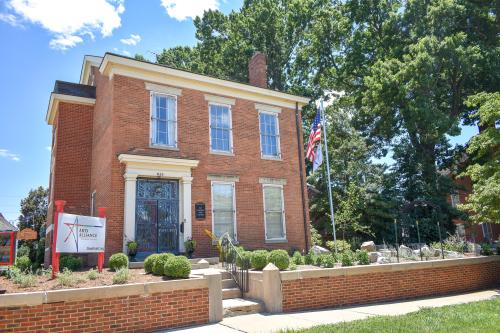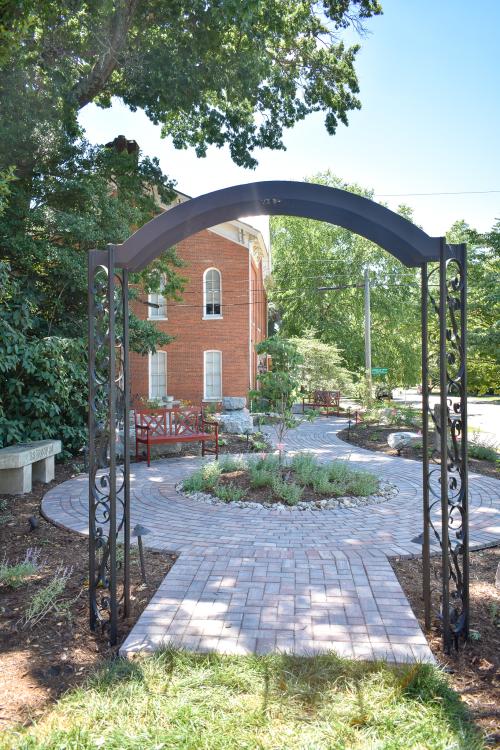 Monarch Garden, The Arts Alliance of Southern Indiana
Status: Free and open to the public 
An educational garden was installed in historic downtown New Albany in 2021. The garden features a loop path surrounded by raised garden beds containing plants that specifically benefit the life cycle of monarch butterflies. Not only will you be surrounded by zinnias, verbena, salvia, and milkweed, but the garden also showcases a smaller garden for carnivorous plants, a crafted wetland area, and the Little Free Library featuring children's books and gardening guides. Find Monarch Garden updates here.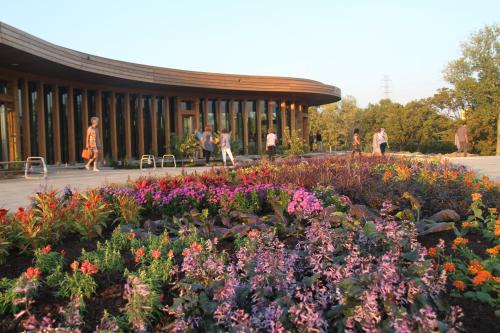 Waterfront Botanical Gardens
Admission: Free and open to the public
A newcomer to the Louisville garden scene after several years of development, Waterfront Botanical Gardens strategically built its foundation on a landfill. This allowed the space to create the perfect caterpillar-to-butterfly metaphor in its transformation. Featuring a gorgeous Water Wall overlooking the Louisville skyline, an edible garden, a native garden, a pollinator garden and perfectly placed benches and paths to enjoy the budding space, this is a great outdoor space to explore with family and friends. You can also enjoy the back of the property's winding path to Beargrass Creek Pathway and Waterfall Stream, which takes you to the Butchertown Greenway, a nice walking and biking path that leads to the Ohio River.
The Gardens are currently working on Phase 2 to install The Japanese Garden, which will include a tea house, summer house, Zen garden, bonsai garden, as well as a pond, waterfall and traditional arched bridge, creating the perfect meditative garden space. Get updates here.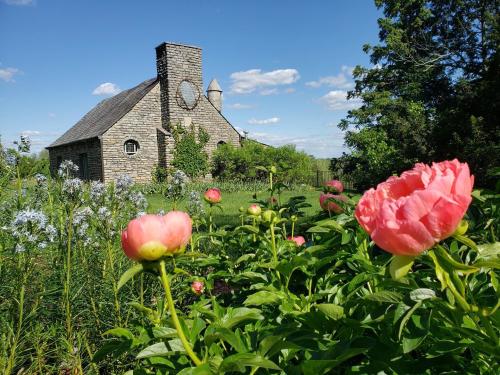 Source: www.facebook.com/yewdellgardens/
Yew Dell Botanical Gardens
Admission: Adults: $9
Seniors and ages 6-17: $5
Children under 5 & Active Military with ID: Free
Celebrating nearly 20 years as an official community-facing botanical garden, Yew Dell is a gorgeous property that has grown from a residential oasis to a community gem featuring more than 10 gardens, an arboretum, a nursery, and a gorgeous event space. With gardens for every season and wandering trails, Yew Dell offers year-round activities.
Learn about Yew Dell's events and tour schedule here.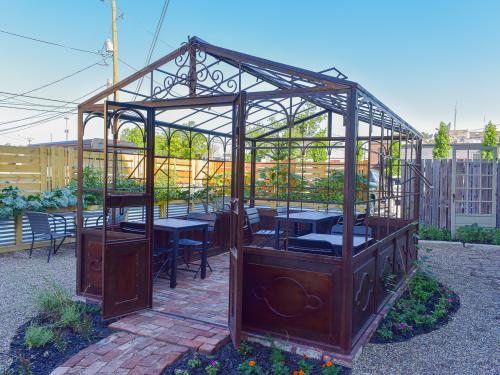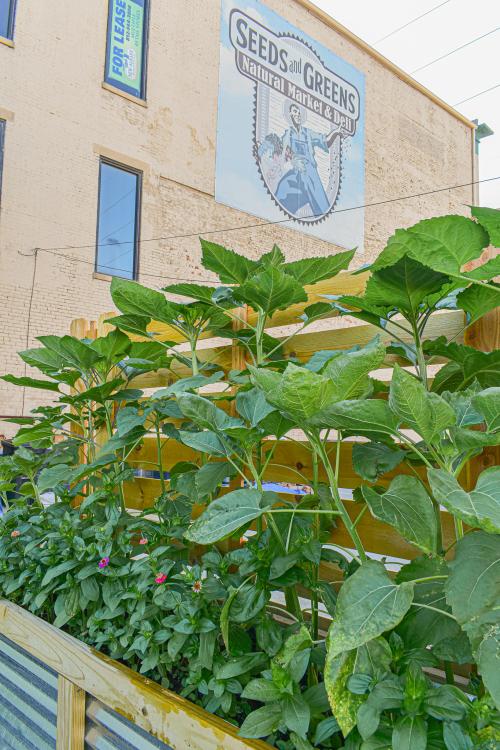 Seeds & Greens Garden Cafe
Status: Opened to customers 

Dine where your food grows at Seeds & Greens Garden Café! Seeds and Greens Natural Market and Deli is a natural and organic food store and café. The café serves favorites like paninis, salads, soups, hot and cold sandwiches, daily specials, omelets, smoothies, coffee drinks, espresso, lattes, & functional drinks like kombucha. Enjoy a meal or a glass of wine in the garden surrounded by broccoli, tomatoes, kale, radishes, eggplant and numerous herbs that will also be incorporated into meals as they harvest.
The area's growing garden scene is a great way to build sustainable green spaces and engage the community in educational and relaxing environmental immersion.