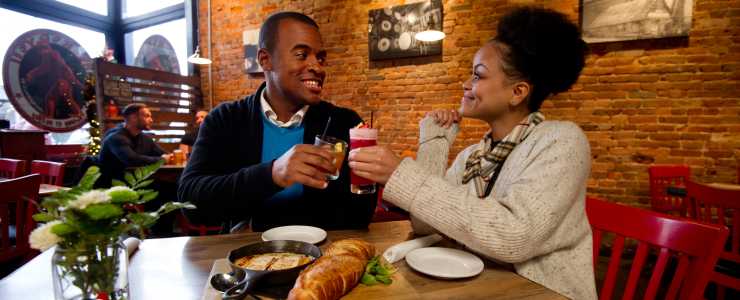 The Perfect Valentine's Day Weekend in SoIN: For Foodies, Adventurists, and History Nerds Alike!
For Foodie Lovers
Southern Indiana's food scene is a great fit for a lovers' date night! If you and your Valentine are in the mood for charcuterie and chocolate or a four-course meal with artisan cocktails, you will find the perfect match alongside your perfect match.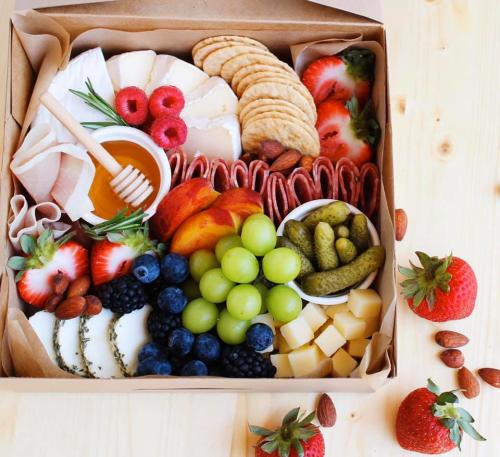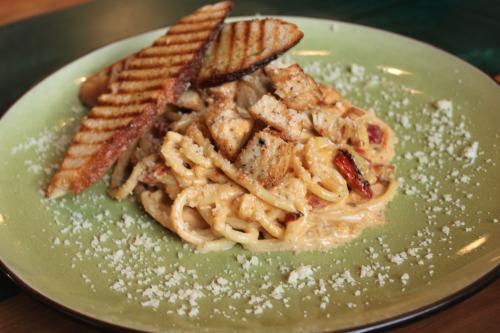 Board & You: for gorgeous charcuterie boards and drinks, or for the full Bistro experience, you've got a romantic setting for a meal with spectacular drinks and food. This is a popular spot -- make reservations soon!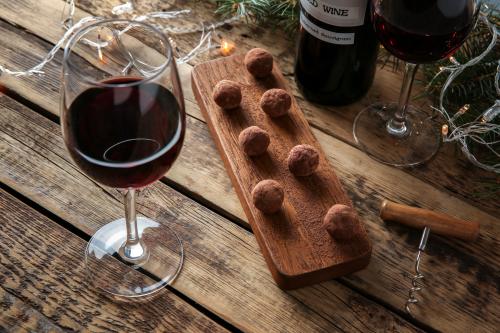 Huber's Orchard, Winery & Vineyards - Keeping the tradition alive, this winery brings back its annual Chocolate Lover's Weekend paired with local Huber wines and artisan chocolates from Schimpff's Confectionery. This is for the couple who really is just in it for the treats. Click here for more information.  
MESA Collaborative Kitchen  - Why should Valentine's be limited to one day? With a full month of activities, MESA can help you celebrate for more than just a day. For those who like to celebrate Valentine's Day with more hands-on activities, you can watch cooking demonstrations, take a cookie-decorating class or even celebrate Galentine's Day for those who just want to hang with friends.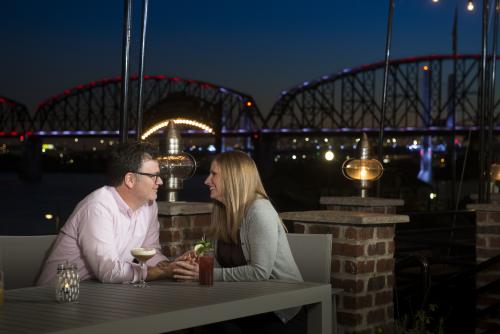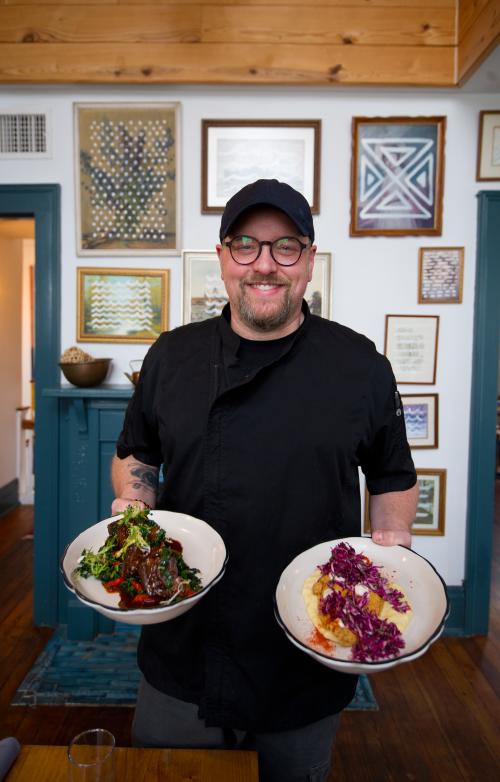 Portage House – Enjoy hand-crafted cocktails and Southern Fusion, this ambient outdoor patio is perfect for the experiential foodie. The patio twinkle lights give a gorgeous, romantic Lady-and-the-Tramp kind of vibe, perfect for a date night. Make Reservations on their website!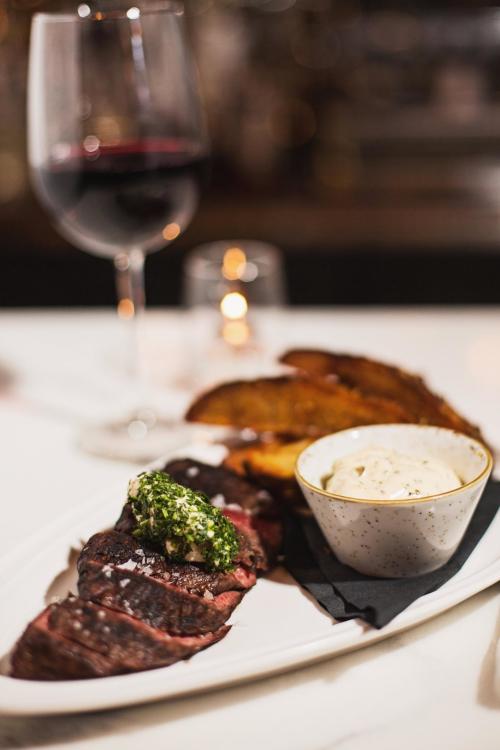 Brooklyn & The Butcher - Make your reservation soon for the quintessential celebration meal for big steaks, shareable plates, and an incredible array of cocktails in a gorgeous. This space historical space includes romantic spaces from the bar to the speakeasy, and is sure to fill fast -- make your reservation fast! 
This is just the tip of the foodie iceberg, but If you'd rather have a date night in, you can always order carry-out! 
For Outdoor Lovers
Though February often serves us with some chilly temperatures, there is nothing more romantic than a wintry walk, cuddling arm-in-arm with your beloved. If your Valentine's Day activity is on-the-go, southern Indiana has walking, hiking, and biking paths with gorgeous views.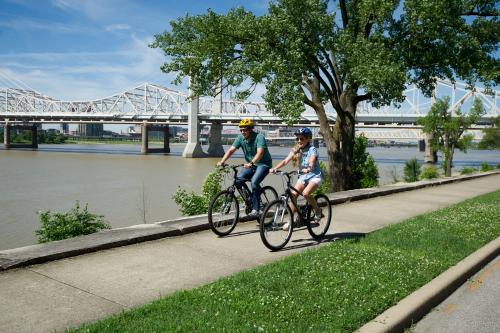 Ohio River Greenway
Stretching from downtown Jeffersonville to downtown New Albany, the Ohio River Greenway is a 7.5-mile trail that hugs the Ohio River's edge. You will see gorgeous views of the river, the dam, and the forest, all of which offer picnic spots. With this trail, you really can't go wrong, but Ashland Park is a great spot overlooking the Louisville skyline for a picnic with your Valentine.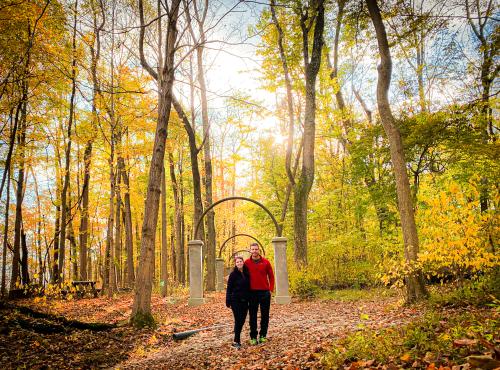 Charlestown State Park / Rose Island
With many trails under 3 miles, Charlestown State Park has some of the best scenic views in southern Indiana. For added romance, take your date to Rose Island. This abandoned amusement park may seem more fit for Halloween, but with the winter trees bare, no view is obstructed, which makes for romantic and nostalgic scenery.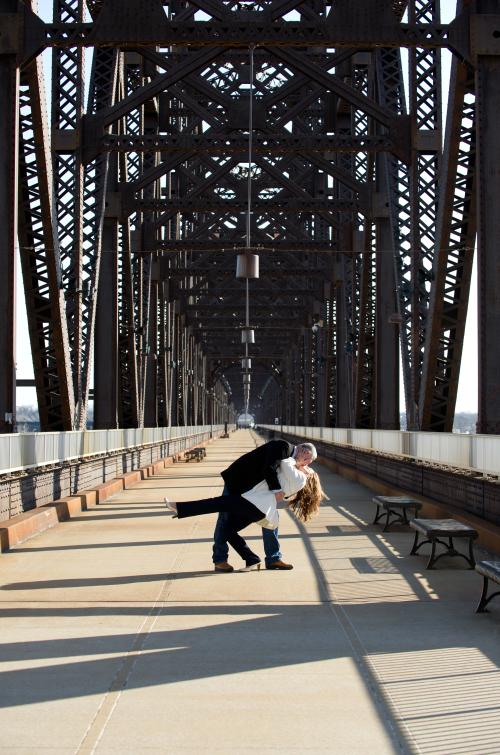 Big 4 Bridge
The proximity of Big Four Bridge to so many wonderful restaurants and sites is ideal for the couple who wants to spend a day on the town. As you take in the river scenery across the mile-long bridge from Louisville or Jeffersonville, you are near parks and restaurants in both downtowns. 
When you land in downtown Jeffersonville, you may decide to take in more views at Fisherman's Wharf or meander downtown for food or beverages. To catch a beautiful sunset, start your walk around 5:30 p.m. in winter (check what time the sun will set during other seasons). 
For History Lovers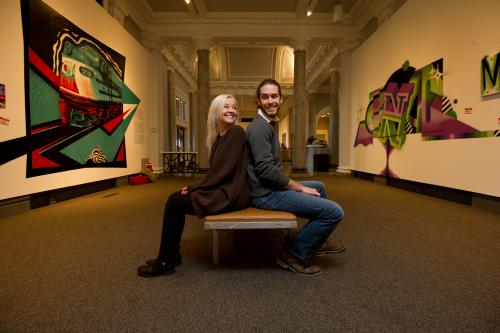 The Carnegie Center for Art & History
Who doesn't love a free activity? The Carnegie Center for Art & History will add affordability and culture to your next date. Take in the newest exhibition, "There Used to Be a Street" by Ohio painter Dana Oldfather. Then, learn about New Albany's history and take in the Carnegie's permanent exhibitions about the Underground Railroad and local abolitionist Lucy Higgs Nichols. Check out tours and hours here.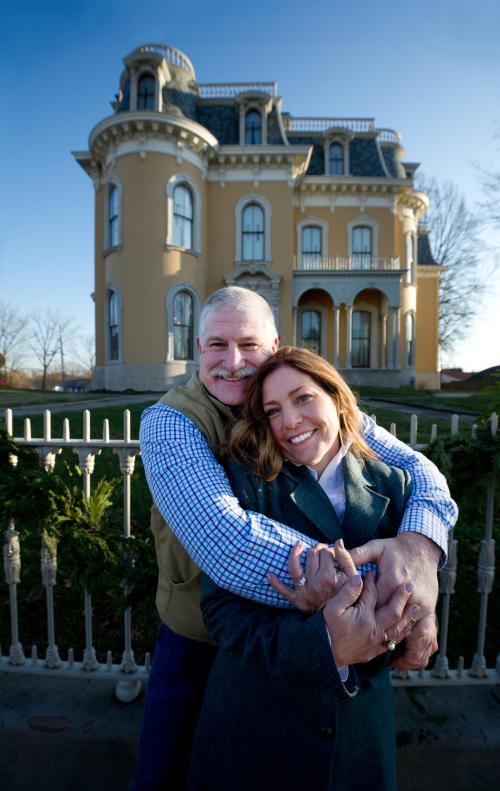 The Culbertson Mansion State Historic Site
Personally, I think The Culbertson Mansion is perhaps the most romantic site in southern Indiana. Built in 1867, this Victorian mansion features impeccable style from the philanthropic Culbertson family. With 20,000 square feet of beautiful history and unmistakable Victorian style, the tour is delightful! Book your tour here.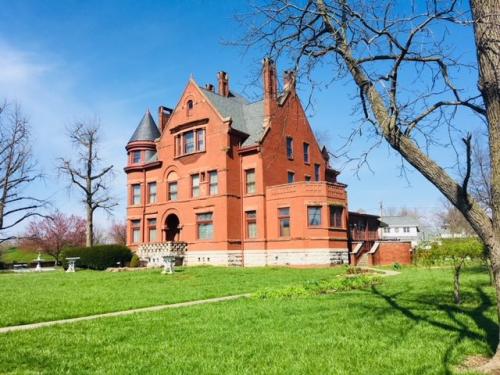 Howard Steamboat Museum
For the couple who lives to reenact scenes from the Titanic, the Howard Steamboat Museum is one you shouldn't miss. The museum is a unique historical tribute to the maritime industry. Built-in 1894 by the Howard family, this Romanesque Revival mansion commemorates steamboat designs created in the early 19th century. The staircase alone will take you back to Rose's grand entrance, fit for the Titanic movie lover!  
Want to find more SoIN restaurant specials and events celebrating Valentine's Day? Visit the Restaurants in SoIN Page or search our Events Calendar page.