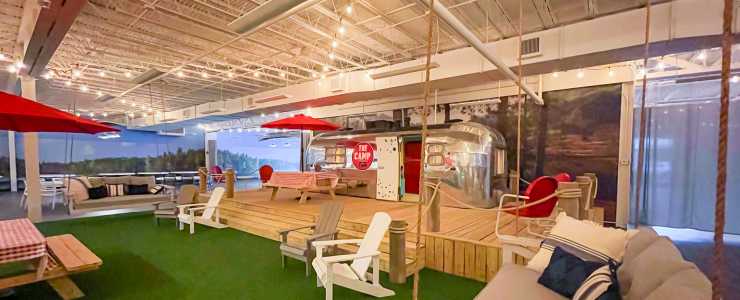 When you're traveling, you want to know where the fresh, new places are! This blog is devoted to giving you the latest info on what's new in Clark and Floyd counties (it's the area we call "SoIN").  
We'll be highlighting businesses that have opened in Clark and Floyd Counties during 2022, so bookmark the page and check back often to keep up with everything in SoIN! 
Click on the links to view the most up-to-date hours and information for each location.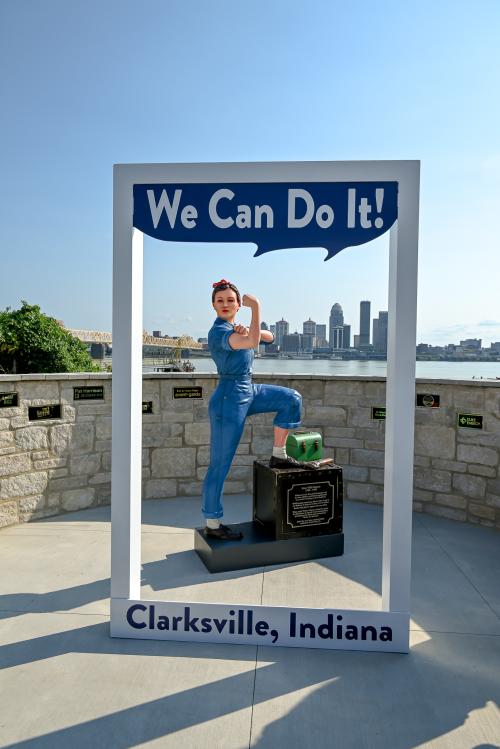 Rosie the Riveter
Ashland Park, 430 E Riverside Dr., Clarksville
We can do it! A new Rosie the Riveter statue was recently unveiled calling attention to Clarksville's can-do spirit while honoring Rose Will Monroe, one of four "official" Rosie the Riveters during World War II. Monroe was a single mother who worked as a riveter in a Michigan aircraft factory. After the war, she settled in Clarksville where she remarried, gained an aircraft pilot's license and ran her own construction company while raising her children. Make sure you snap a selfie with Rosie on your next excursion on the Ohio River Greenway or while you picnic and play at Ashland Park. 
RESTAURANTS & BARS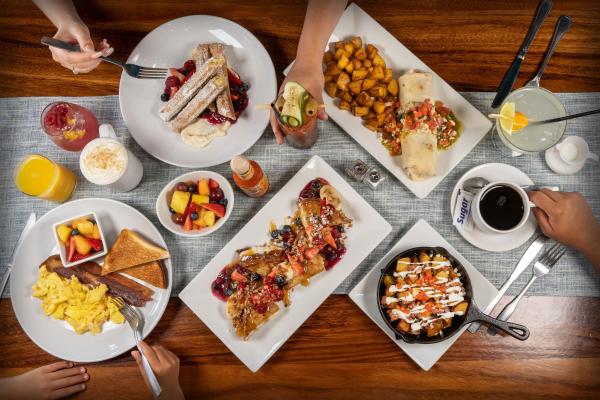 The Sleepy Rooster Morning Kitchen
2204 State Street, New Albany
This new breakfast, brunch and lunch spot gives the sleepiest of roosters reason to rise with the sun. Chef Roza Zegoviano's menu offers breakfast classics from north and south of the border, including omelets, benedicts and chilaquiles, plus twists on favorites like the divorced rancheros and morning churros. Add a freshly squeezed juice, classic mimosa or spice it up with the fuego bloody mary.
Wine Shop
410 Pearl Street, New Albany
The cutest wine shop, aptly named Wine Shop, just opened in Downtown New Albany and it's sure to be a shining star for the area. Adorned with chic vintage furniture and bright paintings and murals, you feel immediately relaxed and ready to enjoy a nice glass of wine or two! You can also buy wine and beer for your next event or night in, which they will allow you to try before buying. Stop in on Thursday nights for "The Ultimate Pairing" their weekly champagne and fried chicken night featuring The Tender Vendor. The owners plan to host additional themed nights, so keep up with them through their e-newsletter or on social media to find out the next event.
Wild Eggs
223 West 5th Street, New Albany
Wild Eggs just opened their 15th location, and it just so happens to be in Downtown New Albany! If you are already a Wild Eggs fan, you know that they serve up an egg-licious breakfast from the morning to the early afternoon. Stop in to try their seasonal menus. A crowd favorite are the Pumpkin Pie pancakes. If you prefer savory, try the Potato Head Casserole—hashbrown potatoes baked with sour cream, diced onions, spices and cheddar jack cheese topped with breakfast sausage, diced tomatoes, poblano pepper, mushrooms, queso, onions and an egg your way.  Located in the old Daisy's Country Cooking building you will find this newest Wild Eggs location is spacious and has plenty of parking!
Uncommon Cups & Cones
518 Vincennes Street, New Albany
Newly reopened Uncommon Cups & Cones in New Albany is the cutest little ice cream shop! Its quaint and cozy with an at home feel. They offer a variety of flavors, with fun toppings. We love the option of an ice cream flight where you get 8 flavors to try! Not only do they offer ice cream, but they also offer hotdogs, cold & hot drinks and smoothies. They even have a small upstairs room for parties or meetings. They are open most evenings, which is perfect for an after-dinner treat… or before dinner if you're feeling rebellious! Check their Facebook page for the latest hours.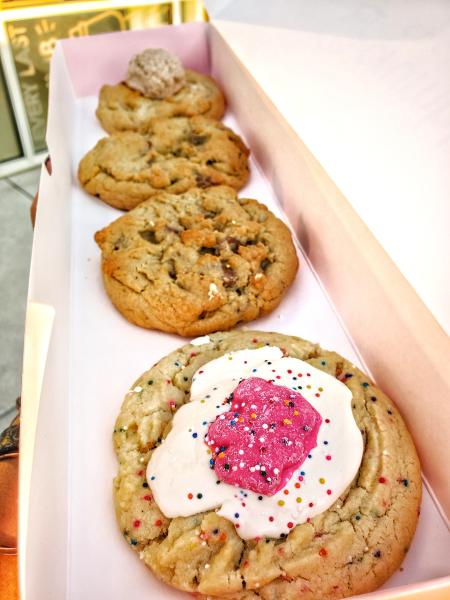 Crumbl Cookies
3548 E 10th Street, Jeffersonville
Newly opened Crumbl Cookies in Jeffersonville is going to be your next favorite sweet spot! Not only are the cookies served warm, but they keep you interested by switching up their menu weekly! We love how soft (& crumbly) each cookie is. Each time you try a new one it will be #loveatfirstbite! With their late hours, it is the perfect place for your after-dinner cravings or midnight snack. Every location of Crumbl is locally owned and operated as well.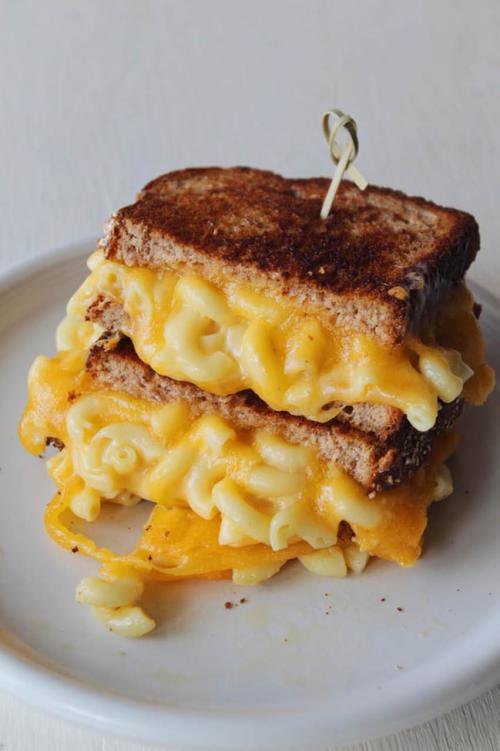 Cheezmageddon 
16 Pearl Street, New Albany
Oozing patty melts and grilled cheese. Flavorful jackfruit BBQ and Cheesy Mac. This breakfast and lunch spot operating out of New Albany's Mesa Kitchen will 'melt down' any preconceived notions you have about plant-based food. Cheezmageddon serves some of your favorite comfort foods, vegan-style. The owners say that while you won't see or taste a difference, you will feel a difference. For breakfast, grab a Glazed Donut Breakfast Melt or the PB Toast (toasted sourdough, creamy peanut butter, cinnamon, hemp hearts and honey). Go all out for lunch with the DEFCON 2, a grilled cheese filled with their signature 'cheez' blend, spaghetti, zesty dressing and banana pepper. Both dairy and dairy free options are available, as well as gluten-free bread.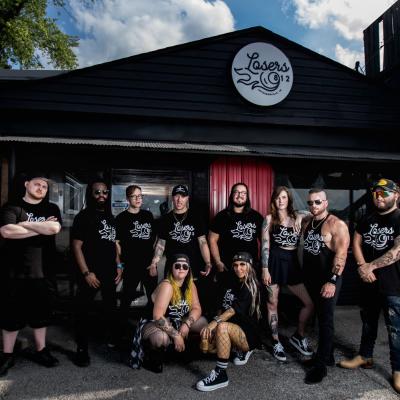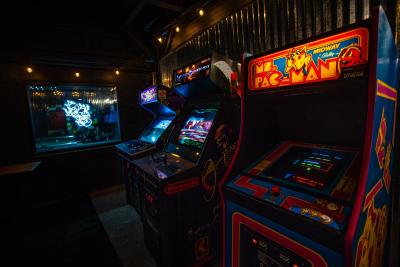 Source: facebook.com/losers812
Losers 812
1005 W Market Street, Jeffersonville
A little bit country, and a lot of rock-and-roll. From local rock bands and acoustic sets to Nu Metal and EMO karaoke, Losers 812 in Jeffersonville offers a little something for everyone. Keep an eye on their Facebook page where they post more information about upcoming performances. In addition to live music seven nights a week, this new spot offers patrons drinks and a late-night kitchen serving up wings, hand-held sandwiches and classic bar grub, including nachos and cheese fries.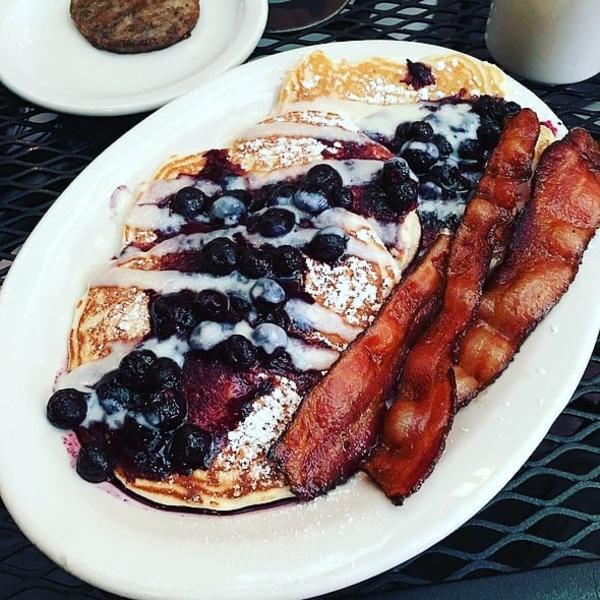 Toast on Market
141 East Market Street, New Albany
Brunch is back at this local favorite! Toast on Market in New Albany reopened in the spring, bringing back brunch and lunch dishes that appeal to those looking for a traditional breakfast, as well as those looking for unique fare—just make sure you get a side of the hashbrown casserole! Whether you are looking for mimosas and bloody marys to celebrate or an espresso to kick start your day of shopping and exploration, make sure you visit the extensive coffee and cocktail menu.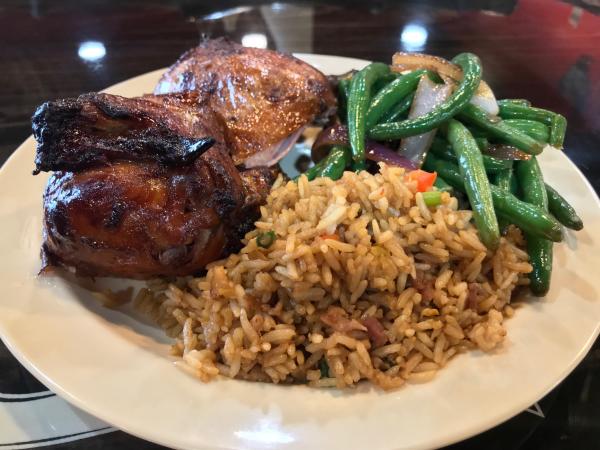 Image Source: https://www.facebook.com/caralis2016
Carali's Rotisserie Chicken 
Location:  703 E Lewis & Clark Pkwy, Clarksville 
Carali's is bringing Peruvian Rotisserie Chicken to Southern Indiana. Named for owners Carlos (CA), Rafael (RA) and Rafael's mother Lidia (LI), Carali's is hoping that you'll agree their special charcoal-fired rotisserie chicken and sides will keep you coming back for more. The restaurant serves fresh (never frozen) chicken marinated in Peruvian spices, grilled on their special charcoal rotisserie and bring it together with sides such as yucca fries, cilantro rice, and plantains. There are many more sides and appetizers including Yucca bites. There are also sandwiches, wraps and salads available. Carali's also offers a catering menu for larger events and parties.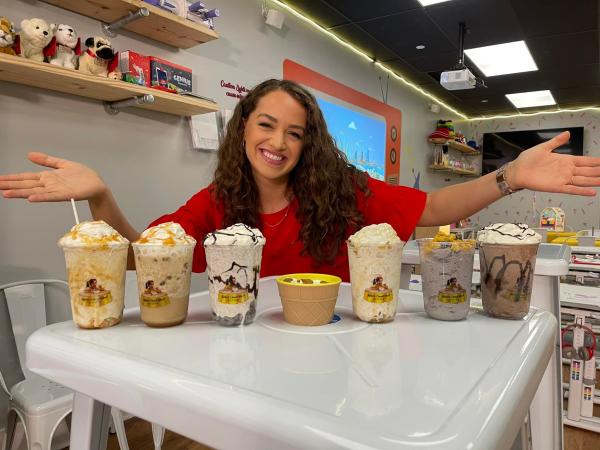 Image Source: https://www.facebook.com/taylorscerealbowlkitchen
Taylor's Cereal Bowl Kitchen 
Location: 438 Spring St., Jeffersonville 
If you're looking for a sweet treat, stop by Taylor's Cereal Bowl Kitchen for a delicious mixed shake. Build your own, choosing from more than 30 of your favorite cereals, candy, fruit, and syrups, or try a specialty shake. Celebrate a local icon with "The Champ Shake" (vanilla ice cream, Honey Bunches of Oats, bananas, honey and whipped cream) or combine your favorite morning treats with "The Hot Shake" (vanilla ice cream, John Conti coffee, Cinnamon Toast Crunch, caramel syrup and whipped cream). This new restaurant is serving up more than dessert, doubling as a sensory-inclusive space where families with neurodivergent children can explore interactive activities that build critical thinking and fine motor skills. With vegan options on the menu as well, Taylor's provides food and fun that can be enjoyed by all. 
EXPANDED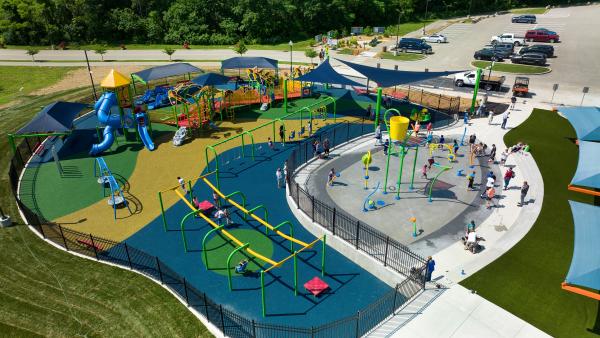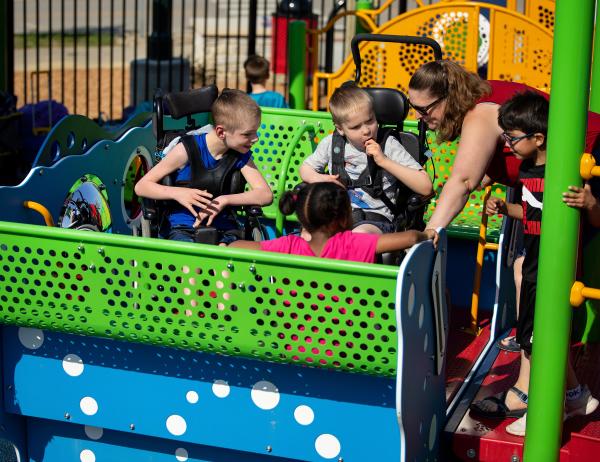 Kevin Hammersmith Memorial Park Playground & Splash Pad
4400 Lewis Endres Parkway, New Albany
This public park in New Albany opened a state-of-the-art, inclusive playground and accessible splash pad that allows people of all ages and abilities to play together, side-by-side. The design of the playground incorporates the "Seven Principles of Inclusive Playground Design," providing a variety of fun and accessible, yet challenging opportunities, so the site can be enjoyed by all, including children and adults with disabilities. The sprawling playground covers almost 12,000 square feet, offering plenty of space to run around. It's wheelchair accessible and covered in a rubber surface to help prevent injuries. People who use wheelchairs can buckle into an accessible swing or the "zero-G" seat to race their friends on the zip track. Expression swings allow parents (or grandparents) and small children to swing together. Visitors can engage all the senses at the "horseshoe," a section of the playground with sound features for the deaf and hard of hearing and tactile features for people who are blind or have limited vision. Try not to have too much fun with the 'giggle box' that emits funny noises when wound up.
VENUES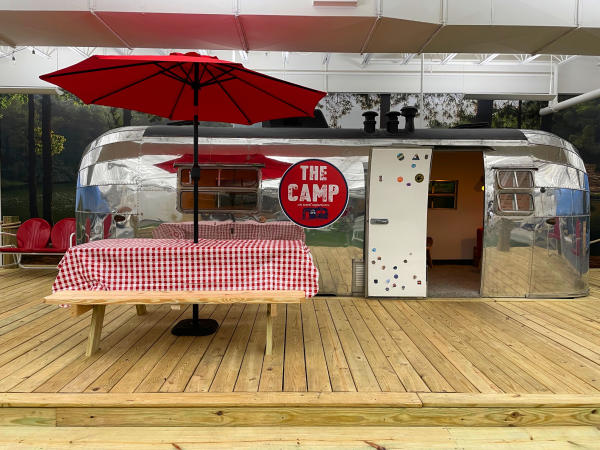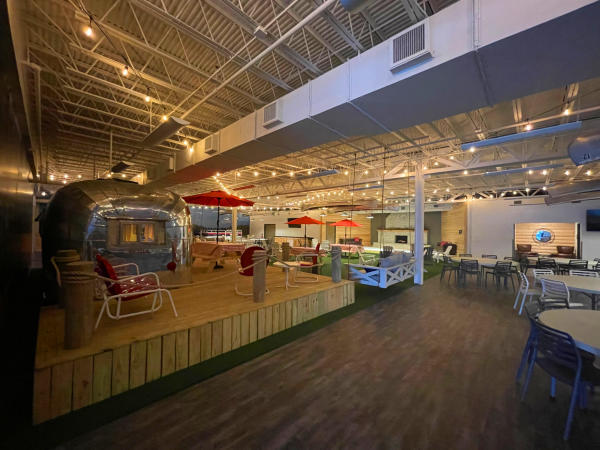 The Camp 
310 Spring St., Jeffersonville
Located in the heart of downtown Jeffersonville, arc—known for creating innovative and fun spaces since 2001—is dipping its toes into the event venue business. Catering to corporate business events, including dinners, receptions and trainings, the Camp at arc is a unique, versatile space that provides up to 250 guests with an "event experience." This 10,000 square foot space brings the great outdoors inside, pairing all the comforts of the new, state-of-the-art facility with camping favorites. A pontoon boat, Airstream trailer and picnic tables provide great space for breakout sessions or where folks can kick back and enjoy the man-made, lakeside views or an intimate live performance. Hosts can book the space as well as an event coordinator to help curate the perfect event.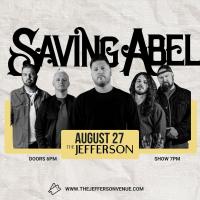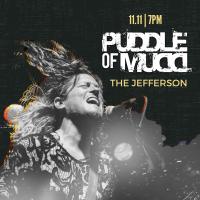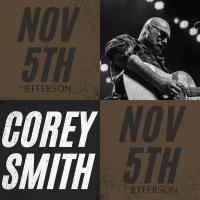 The Jefferson Venue
715 W Riverside Drive, Jeffersonville
Overlooking the Ohio River, The Jefferson is a premier live music and event venue hosting billboard-charting acts. Grab your tickets for one of their upcoming shows or consider the location for your next event.
Learn more about where to find live music in SoIN in our Live Music post.
HOTELS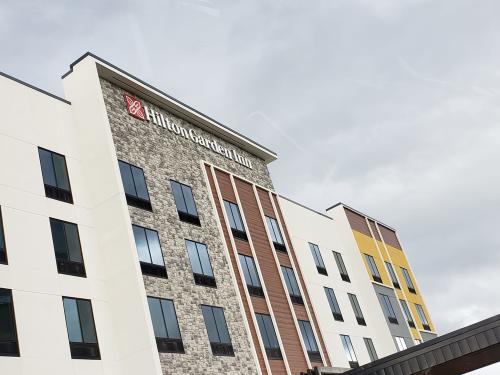 Hilton Garden Inn Jeffersonville & Fuzzy's The 15th Club Food & Spirits 
Location: 4900 Water Tower Road, Jeffersonville 
A new hotel is teeing off in Jeffersonville! The Hilton Garden Inn Jeffersonville offers guests "contemporary comforts", including Wi-Fi, streaming TV, pet-friendly rooms, a 24-hour fitness center and business center all conveniently located near I-265 and the River Ridge Commerce Center along the 10th street corridor. Owned by Southern Indiana's own golf legend, Fuzzy Zoeller, the hotel also features an attached restaurant, Fuzzy's The 15th Club Food and Spirits, serving breakfast, lunch and dinner daily. The pub style menu includes salads, sandwiches, in-house smoked meats and roasted chicken. 
MOVED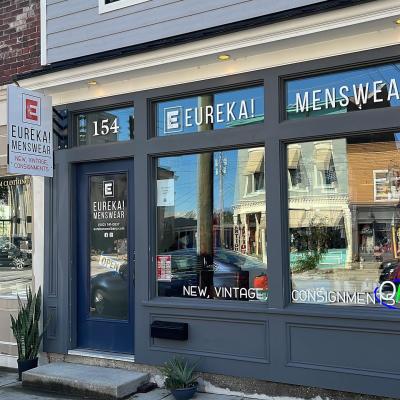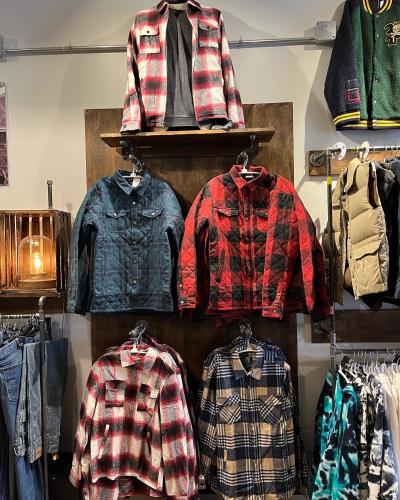 Eureka Menswear
154 East Main Street, New Albany
Find Eureka Menswear, Southern Indiana's only men's consignment store, in its new location. You can shop new, vintage and consignment threads at the new location on Main Street. In addition to menswear, the shop offers personalized service to help you discover your own style. They frequently restock, so visit often (and follow them on Facebook and Instagram) to make sure you don't miss out on any gems.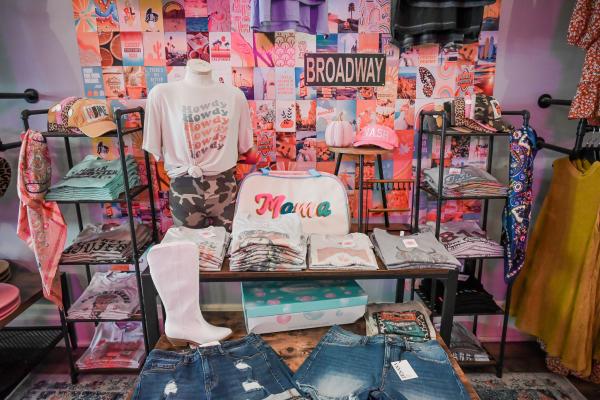 Hazel Jane Boutique
221 Pearl Street, New Albany
Hazel Jane Boutique moved locations over the summer and continues to sell affordable fashion and accessories in Downtown New Albany. In addition to women's clothing, shoes and bags, the boutique carries cute accessories and toys for your four-legged friends and hosts seasonal pop-up events. Past events include mimosa bars, flower pop-up shops to create custom bouquets and hat bars where shoppers personalized felt hats just in time for fall. Follow them on Facebook and Instagram to be the first to find out about new merchandise and upcoming events.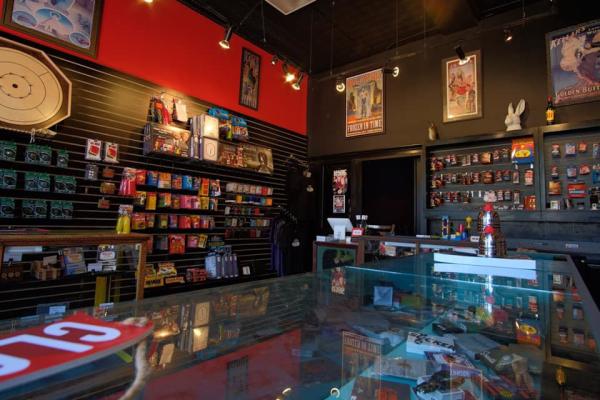 J&B Magic Shop and Theater 
610 East Spring St., New Albany 
This disappearing act comes with a happy ending. J&B Magic Shop and Theater, a staple of the New Albany community, has reopened at a new location. One of a few brick-and-mortar magic shops left in the U.S., J&B's offers visitors the opportunity to be part of an immersive magic experience. Shop owner Brent Braun has made a name for himself behind the scenes, creating high-profile magic tricks seen on shows including "America's Got Talent," "Britain's Got Talent" and "Penn & Teller Fool Us." Reserve your spot for a show featuring some of the best magic performers in the world, then stop by the shop to purchase a magic trick to gift or to begin your own journey into the world of illusion.