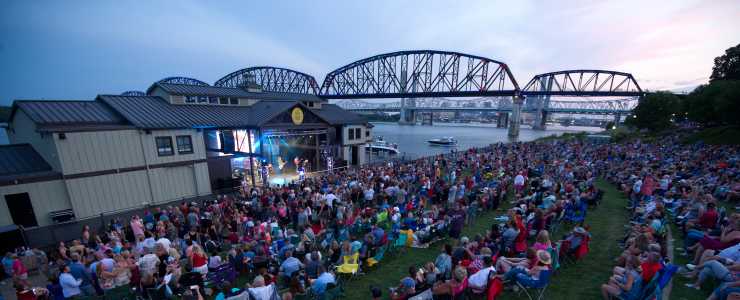 Southern Indiana has come to be the home of many things. Great shopping, great views, great food and of course, great hospitality but did you know that we're also home to a lot of great places to enjoy live music? From festivals to a cozy bistro to the old favorite dive bar, there are plenty of options to catch a good live music experience almost any night of the week. 
Let's start with the small venues. Some are restaurants where the stage is simply the corner of the room while others were built with the idea of patrons enjoying good tunes while dining. 
Restaurants
Bearno's New Albany - Pizza and a huge patio. 
FaiDodos - A little N'Awlins Louisiana-influence bringing unique street food and a large outdoor space.
Fistful of Ale - a nano-brewery and burger joint from the same folks who brought you Fistful of Tacos.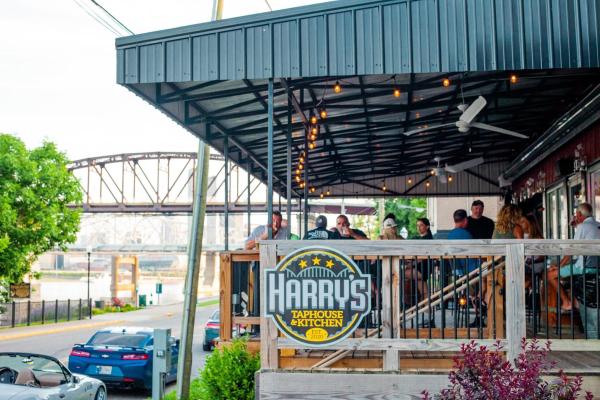 Harry's Taphouse - Standard American fare with good drinks and a great atmosphere by the river.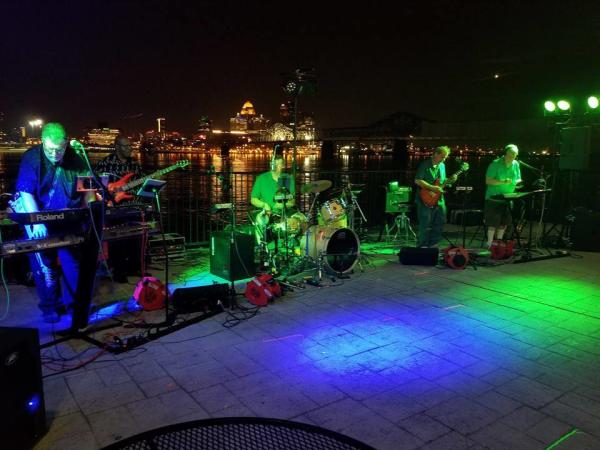 Kingfish Jeffersonville and On the Rocks Patio Bar - An old family favorite with fried fish and other seafood located by the river. Great for a sunset.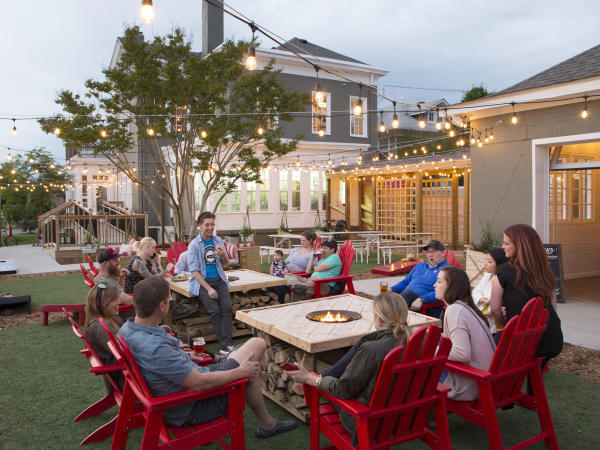 Parlour - Games, pizza, never a dull moment or a dull bite to eat. Both Jeffersonville and New Albany locations offer live music.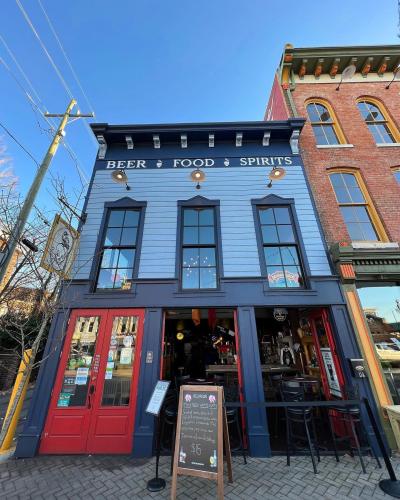 Pints and Union - A progressively Old-World pub with fare from fish and chips to Tikka Masala.
Union Restaurant & Gameyard - Games, grub and guitars—and sometimes a DJ! Union patrons can enjoy music on Friday and Saturday evenings throughout the warmer months. Call ahead to reserve a cabana!
Bars and Breweries
The Alcove - Bar with a good mixologist and good drinks.
Losers812 - New drinking, food and music venue with a late-night kitchen and music 7 days a week.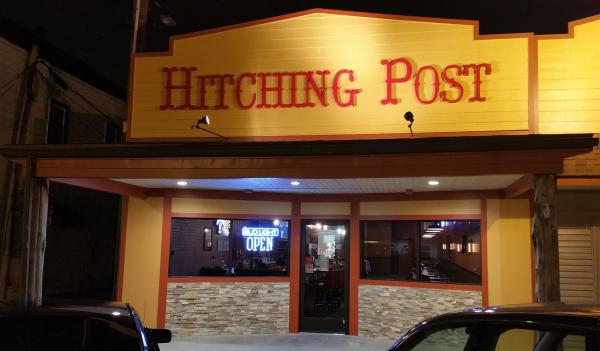 The Hitching Post Tavern - Another New Albany classic where you can grab some good pub fare, including Chili.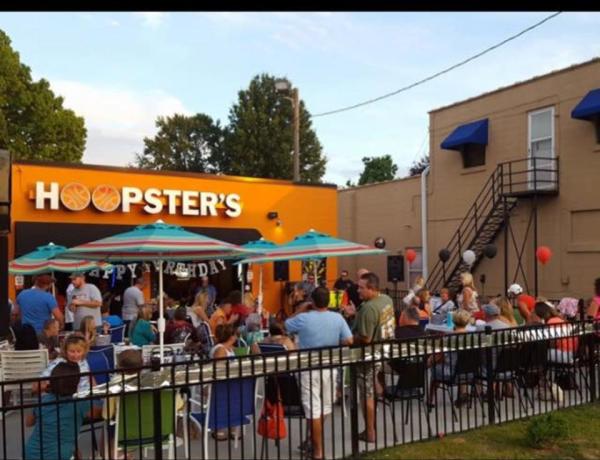 Hoopsters - A sports bar and grill where you can catch a game AND a bite to eat.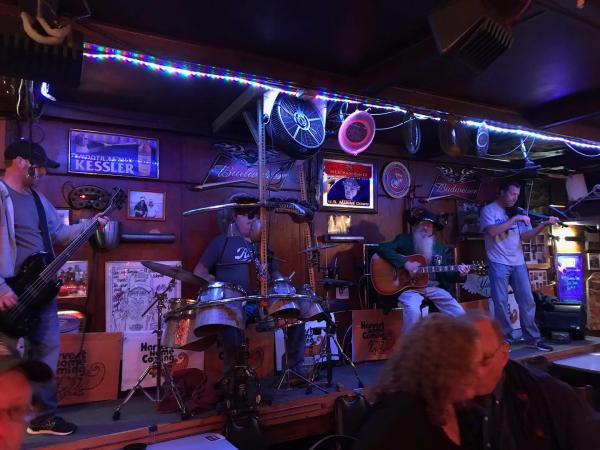 Hugh E. Bir - This old-time, might-be-haunted New Albany staple is known for its live country music, spirits and … spirits.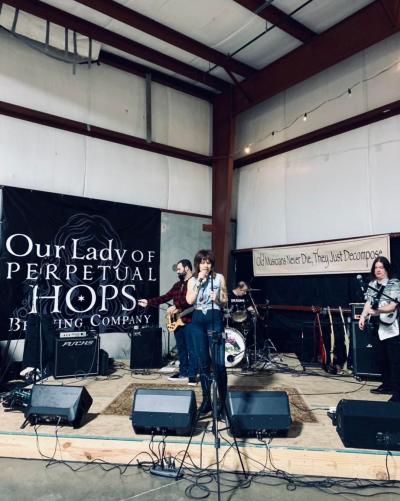 Our Lady of Perpetual Hops - Fun times are afoot with local brews, crafty cocktails, a Kingfish On the Rocks food truck and pub games.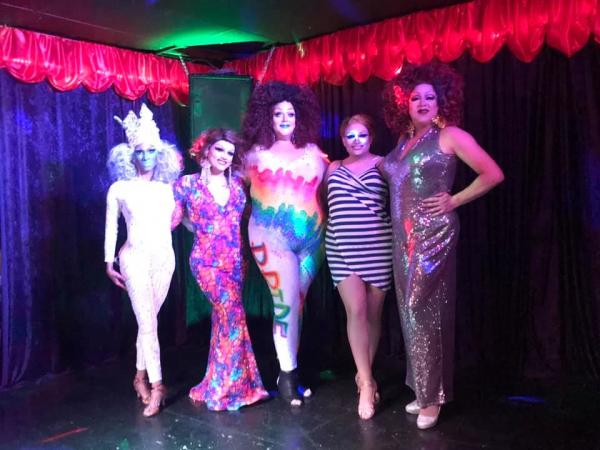 Pride Bar - Drinks, drag and free admission. This is the perfect venue for a night out with friends.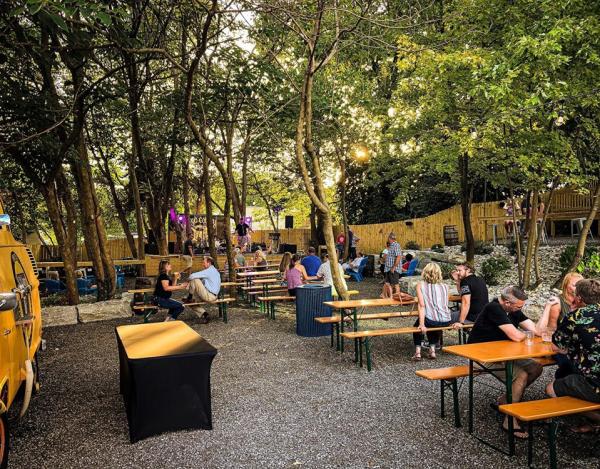 Floyd County Brewing - With its Enchanted Forest and Medieval-themed restaurant, Floyd County Brewing is perfect to host your next family event or your Dungeons and Dragons game night. 
Parks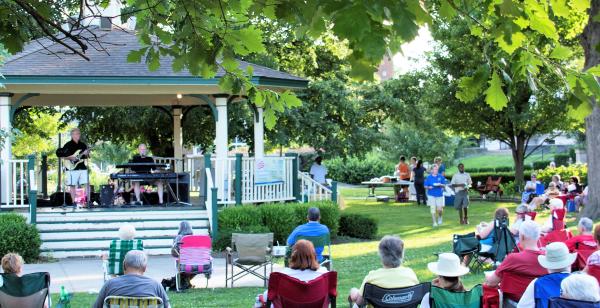 Warder Park - A lovely park with a gazebo that hosts music on Friday nights throughout the warmer months of the year.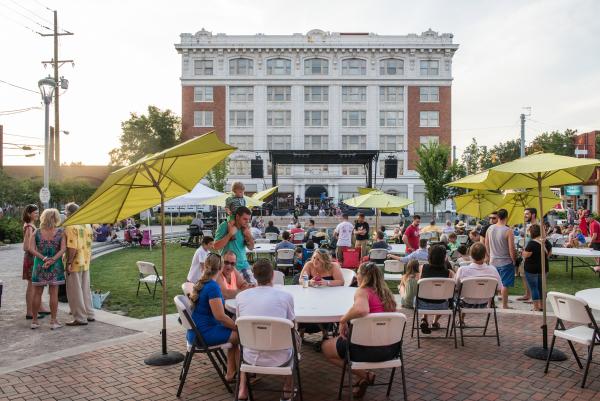 Bicentennial Park - Each summer in New Albany, Bicentennial Park is the home of a recurring Friday night music series.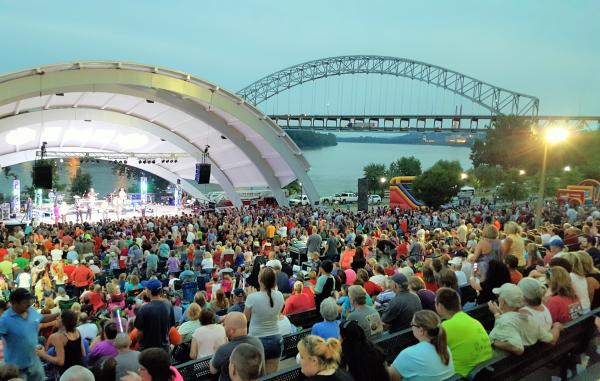 New Albany Amphitheater - A spot for music, performances and other fun events right on the New Albany shoreline. 
Other Venues
Kentuckiana Music Center - This music shop in New Albany has everything from lessons to instruments to repair and also a little live music now and again to soothe the spirit.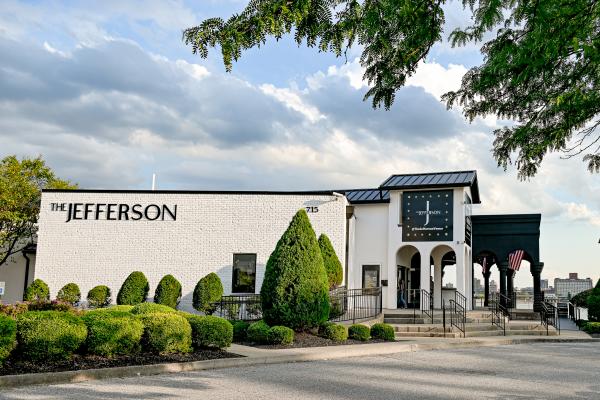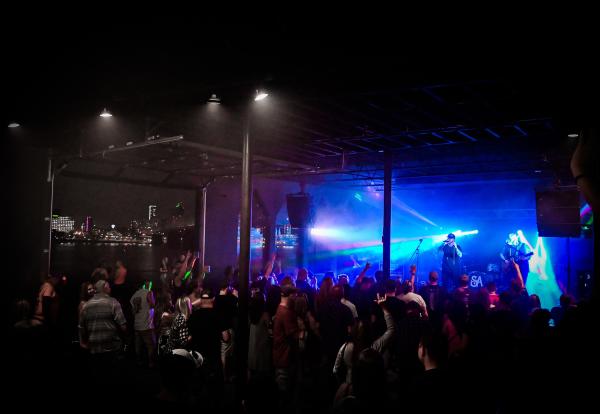 The Jefferson Venue - This live music and event venue overlooking the Ohio occasionally hosts billboard-charting acts.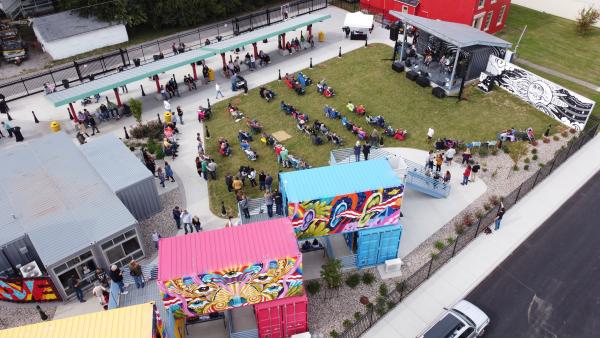 The Depot Hosted by Upland - This colorful and cozy outdoor space in the NoCo Arts and Cultural District is now home to a summertime Sunday Series with live music, craft vendors, food trucks and, of course, beer from Upland Brewing.
Summer Concerts Series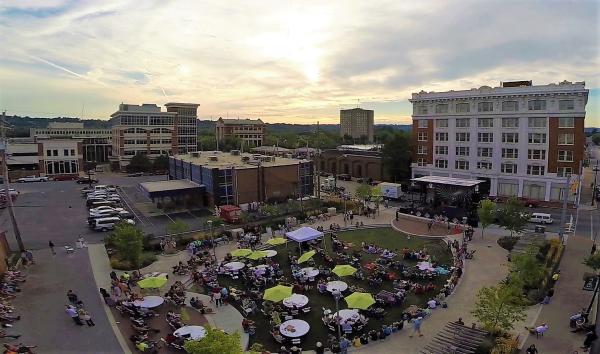 New Albany Bicentennial Park Series -Free Friday night concerts through the summer in Downtown New Albany.
Jammin in Jeff - Free Friday night concerts through the summer at RiverStage on Jeffersonville's riverfront.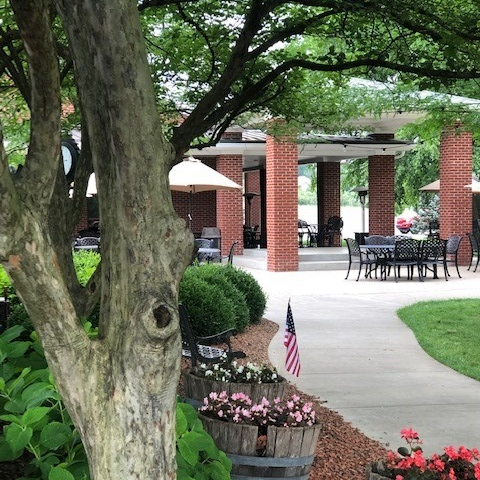 Huber's Orchard Winery & Vineyards – Live music on Saturdays and Sundays during the warmer months.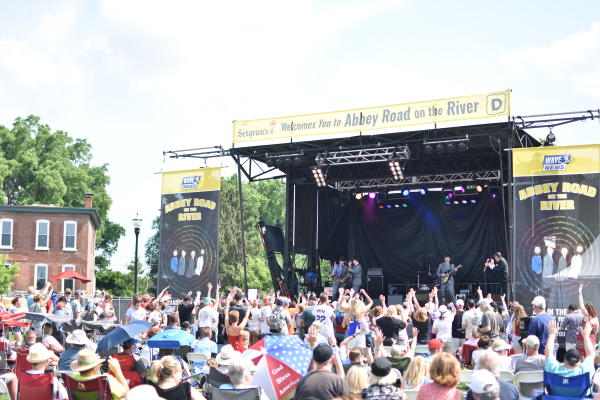 Abbey Road on the River - The largest Beatles-inspired festival in the world. It's a wild weekend each year honoring the Fab Four. Held annually on Memorial Day Weekend, Abbey Road kicks off the region's summer concert and festival season.
Louisville Festivals
Across the river in Louisville, music is everywhere. Louisville is a music city. However, let's focus on a few of the big festivals.
Forecastle Festival - usually happens in July but this year was held on Memorial Day Weekend. A festival of new, cutting edge and dance music with a fun, laid-back vibe. 
Bourbon & Beyond - September 15-18, this festival will host acts such as Pearl Jam, Chris Stapleton, The Doobie Brothers, Jack White and Alanis Morissette, plus New Albany's-own Houndmouth.
Louder Than Life – September 22-25, Louisville's peak hard rock experience will feature acts such as Rob Zombie, Nine Inch Nails, Kiss and Red Hot Chili Peppers. 
Did we miss your favorite venue in Clark and Floyd Counties? Email Katerina@GoSoIN.com