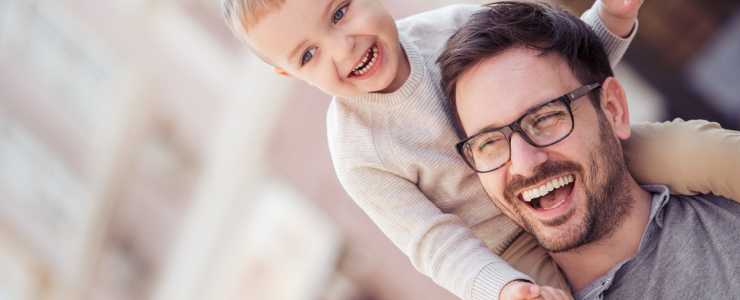 From convenient fishing holes and campsites to great bars and award-winning restaurants, there's never a shortage of wonderful gift ideas and things-to-do to show your appreciation for dad while in southern Indiana. And as a dad, I think I can speak for all fathers that we like nice things too!
So if your dad or grandad is a self-proclaimed master chef, handyman, bourbon connoisseur, outdoorsman or music lover, here are several unique ways to show him some Father's Day love guaranteed to put a smile on his face (not that we don't appreciate the neckties or '#1 Dad' mugs).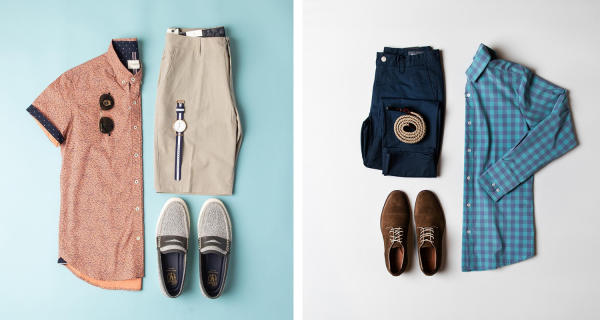 Image Source: www.facebook.com/HimGentlemansBoutique/
Keep dad in style with the latest fashions found at Him Gentleman's Boutique (314 Pearl St., New Albany). This dedicated men's boutique has all the latest seasonal trends for all body types and styles (don't believe us, check their Instagram: @himgentlemansboutique). From casual to business wear, be sure to drop in to keep dad "fly" and ready for any occasion.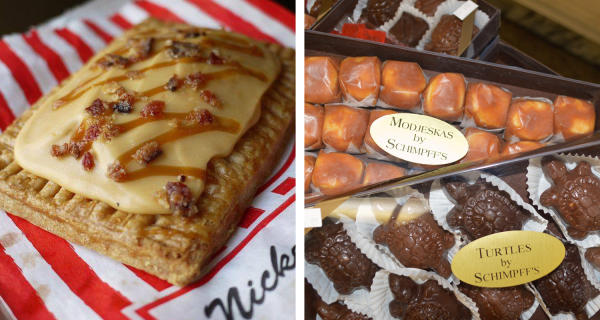 Image Source: www.facebook.com/mesakidscookingschool/
Treat dad to something sweet this Father's Day. MESA Kids Cooking School (154 E. Main St., New Albany) is hosting a workshop on June 15 from where kids will make and take (2) Maple Bacon Pop-Tarts just in time to share with dad on Father's Day morning. If your dad is more into chocolate, you should make a stop at Schimpff's Confectionery (347 Spring St., Jeffersonville) where you'll find all types of sweet gift options to satisfy his sweet tooth.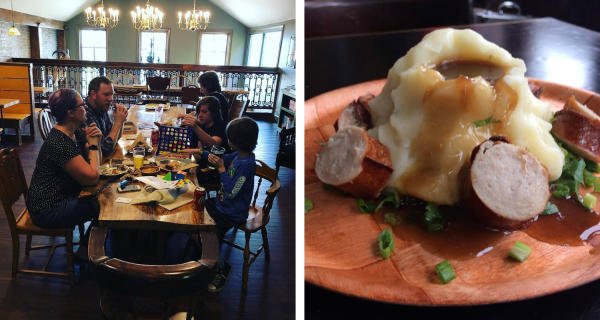 Image Source: www.facebook.com/Pintsandunion/
Local favorite Pints&union (114 E. Market, New Albany) will be hosting "Sausage Fest" on Father's Day. Here the kitchen crew will serve up delicious sausage specials and some regular menu options plus a Build-Your-Own Old Fashion bar. This rustic Eurocentric pub, more reminiscent of a man-cave with taxidermy and wooden planks for table-tops, is a great place for dads to sit back, relax and enjoy craft beer specials, cocktails, and amazing food.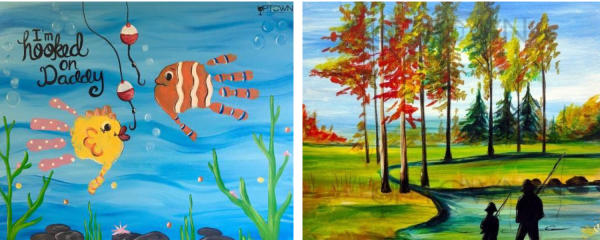 Image Source: www.facebook.com/uptownartnewalbany/
Join Uptown Art (426 Bank Street #100, New Albany) for Father's Day Painting and Snack Buffet. Guests ages 5 and up can create fishing inspired "Hooked on Dad" paintings and enjoy a snack buffet. This 2.5-hour event requires no art experience and promises a great time to bond and get creative with dad.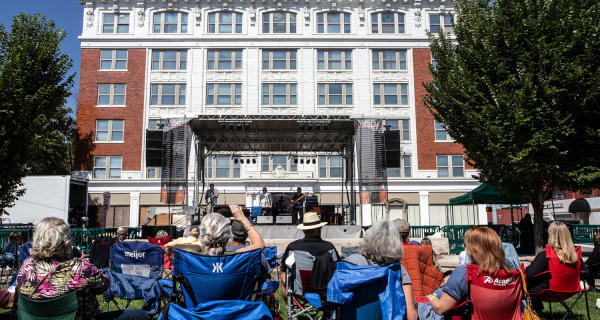 How about giving dad a ticket to New Albany's premier two-day blues festival, a barbecue competition and craft beer showcase? The New Albany Blues, Brews & BBQ Festival, happening Sept. 27 and 28 at Bicentennial Park (118 E. Spring St., New Albany) is sure to draw a crowd and would make a unique gift item for dad or grandad.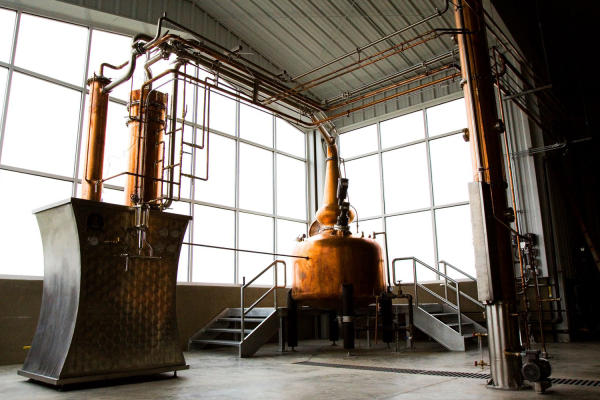 Image Source: www.facebook.com/StarlightDistillery/
Enjoy a day on the farm at one of the top distillery attractions in the area according to Louisville Business First. Huber's Starlight Distillery at Huber's Orchard, Winery & Vineyards (19816 Huber Road, Starlight) offers a "Tour and Tasting Package" that would make a great gift for the dad who appreciates fine wine or handcrafted bourbon. You can also hang out on the Starlight Café patio and enjoy live music from 1 – 5 p.m.