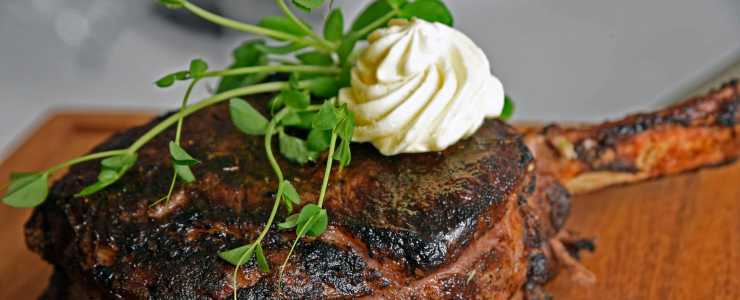 Father's Day is right around the corner, and how better to celebrate the man who deserves everything than with a special steak dinner? Now more than ever, family time is paramount. Take the time to show dads how important they are by sharing a satisfying meal at one of the SoIN eateries featuring steak.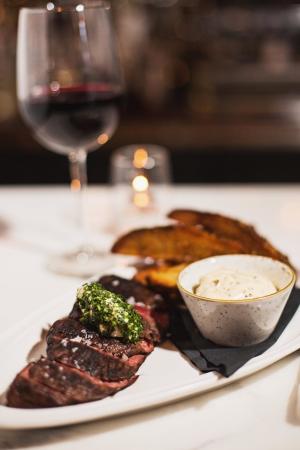 If an extra special celebration is what you're looking for, make your reservation at Brooklyn and The Butcher. Located in historic downtown New Albany, this premier steak house offers prime cuts of beef, mouthwatering sides and hand crafted cocktails.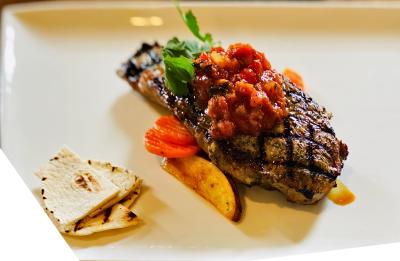 If you'd like to include a short drive in the country to enjoy your steak, drive to New Washington, Ind., to The 1894 Lodge. Originally built as a Masonic Temple in 1894, the building has changed hands throughout the years, becoming a school and then a movie theater. In 2007 it was purchased and turned into a restaurant. It remains the town's most iconic landmark.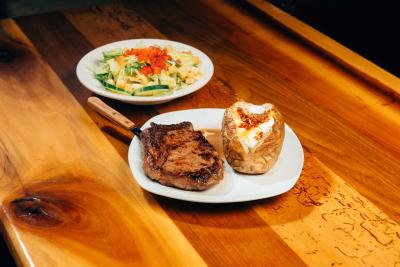 If you're looking for a more casual atmosphere, New Albany's Boomtown Kitchen offers a menu to satisfy any steak lover. A perfectly seasoned sirloin or ribeye will be the main attraction in a meal that will show dad how special he is.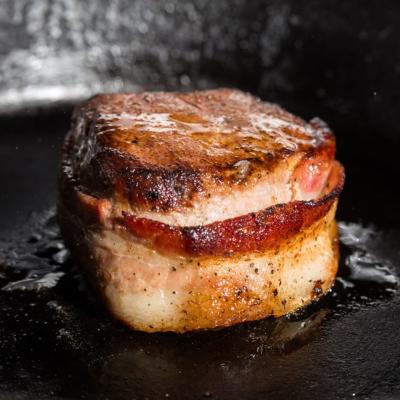 Source: facebook.com/CastIronSteakJeff/
Cast Iron Steak House, located in Jeffersonville, prides itself on serving Certified Angus Beef that is hand-cut in its kitchen and aged to perfection from 21 to 28 days. All of the restaurants dishes are made from scratch from dressings to desserts.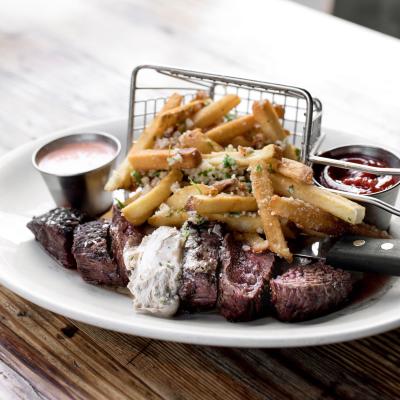 If you want a steak with a European flair, check out The Exchange Pub + Kitchen in New Albany or Red Yeti in downtown Jeffersonville. Both restaurants' menus feature Steak Frites. Meaning "steak and fries" in French, this dish is a common dish in European brasseries. Both restaurants offer craft cocktails, along with craft beer on tap.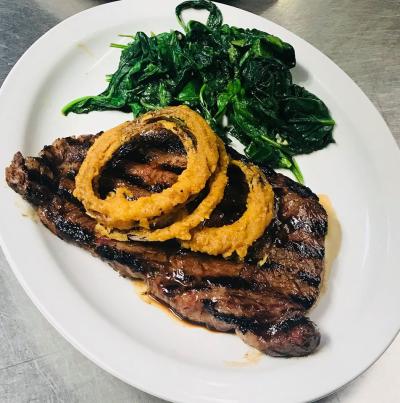 Source: facebook.com/dinnerbyfireside/
A great steak can be found at The Fireside Bar & Grill in Sellersburg.  Family-owned, the Fireside is a local favorite that has been serving exceptional fare for more than 30 years. The restaurant offers a local home-town atmosphere with great food and drinks for everyone to enjoy.
Along with the locally-owned jewels listed above, the area also has several national chains with steak. LongHorn Steakhouse, Outback Steakhouse and Texas Roadhouse are all located in Clarksville.  Fun fact: the Texas Roadhouse in Clarksville is the original restaurant of what is now a national chain.