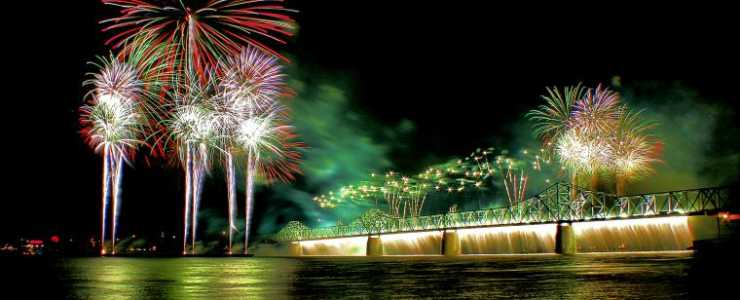 SoIN communities love to celebrate Thunder Over Louisville, the air and fireworks show marking the beginning of the two-week Kentucky Derby Festival. To help you have the best Thunder experience on the north shores of the Ohio River, here's how and where to enjoy Thunder "SoIN Style."
Bridge & Barrel
Doors open at 1 pm at Jeffersonville's Bridge and Barrel. Enjoy an array of appetizers, including smoked salmon canapes and seared crab cakes with remoulade sauce. A dinner buffet will be available, featuring everything from southern favorites to grilled salmon and lobster ravioli. At nightfall, attendees can watch the fireworks from Bridge and Barrel's patio or simply look out the windows overlooking the Ohio River.  
Where: Bridge and Barrel, 700 W Riverside Dr #300, Jeffersonville
Cost: $125-175
Info: (812) 206-7170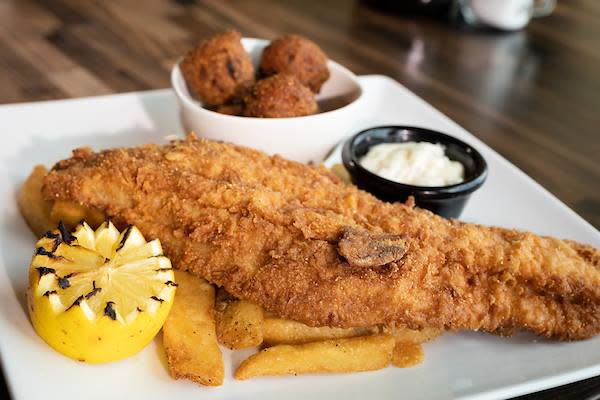 Buckhead Mountain Grill
Doors open at 2 pm at Buckhead Mountain Grill for its annual Thunder over Louisville party. A general admission ticket gives attendees access to a buffet, hors d'oeuvres, a private patio, and indoor restrooms. This is a family-friendly event, featuring an arts and crafts area for children.  
Where: Buckhead Mountain Grill, 707 W. Riverside Dr., Jeffersonville
Cost: $125, $50 kids 12 and under
Info: www.facebook.com/buckheadmountaingrill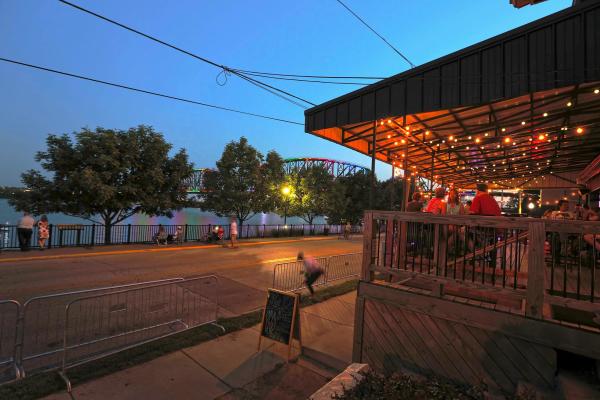 Flat12 Bierwerks
Enjoy the show with one of the best views in Jeffersonville, at Flat12! Craft and domestic beers will be available, as well as wine and cocktails. Indoor and outdoor, patio-style seating will be available for rent from 3 pm to 11 pm.
Where: Flat12 Bierwerks, 130 W. Riverside Dr., Jeffersonville
Cost: $100 inside table (5 seats), $200 outdoor patio table (6 seats), $550 two patio tables (12 seats)
Info: (812) 590-3219
Watch the action from The Barrelhouse on Market's patio! There will be no cover charge for entry to the bar. Carry-out available, featuring specials on select Jack Daniels drinks, including its Thunder Punch.
Where: The Barrelhouse on Market, 1005 W. Market St., Jeffersonville
Cost: FREE
Info: (812) 590-6373  
Cox's Hot Chicken - Jeffersonville
Enjoy amazing views at Cox's First Annual Thunder "Patio on the Patio" event sponsored by Goodwood Brewhouse. The night will include live music, tables reservations, buffet packages, and no lines!
Where: Cox's Hot Chicken, 134 Spring St., Jeffersonville
Cost: $100 Goodwood Brewhouse (2nd Level), $130 Eagles Lair Suite (3rd Floor) 
Info: (812) 944-4032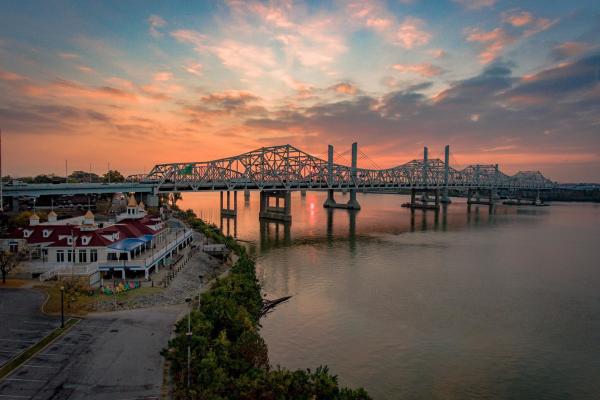 Check out this sweet deal! See the airshow and fireworks at "Thunder Over Widow's Walk" where guests will be offered exclusive coffee shop and ice cream shop privileges and entertainment. There will also be a dance contest and a prize for the best moves.
Where: The Widow's Walk Ice Creamery, 415 E. Riverside Dr., Clarksville
Cost: $100 Adult, $25 Child (walking children under 12)
Info: (812) 725-8415
Check back here for Thunder Over Louisville specials and event updates.