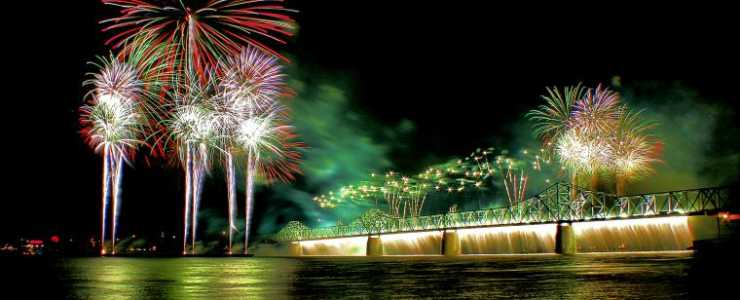 SoIN communities love to celebrate Thunder Over Louisville, the air and fireworks show marking the beginning of the two-week Kentucky Derby Festival. To help you have the best Thunder experience on the north shores of the Ohio River, here's how and where to enjoy Thunder "SoIN Style."
Watch the action from The Barrelhouse on Market's patio! There will be no cover charge for entry to the bar. Carry-out available, featuring specials on select Jack Daniels drinks, including its Thunder Punch.
Where: The Barrelhouse on Market, 1005 W. Market St., Jeffersonville
Cost: FREE
Info: (812) 590-6373  
Check out this sweet deal! See the airshow and fireworks at "Thunder Over Widow's Walk" where guests will be offered exclusive coffee shop and ice cream shop privileges and entertainment. There will also be a dance contest and a prize for the best moves.
Where: The Widow's Walk Ice Creamery, 415 E. Riverside Dr., Clarksville
Cost: $100 Adult, $25 Child (walking children under 12)
Info: (812) 725-8415
Check back here for Thunder Over Louisville specials and event updates.