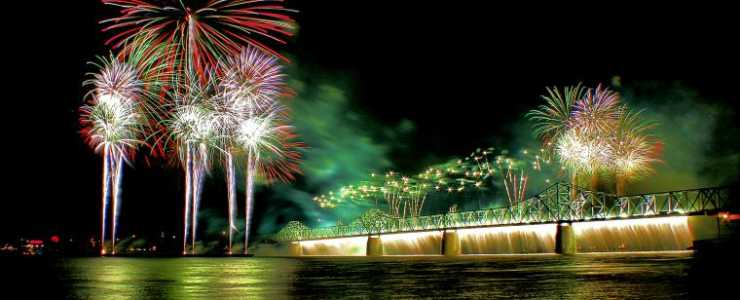 A premier event of the Kentucky Derby Festival and one of the biggest fireworks displays in the country, Thunder Over Louisville has graced the skies with a spectacular air and fireworks show for more than 30 years. Locals know some of the best views are on the Southern Indiana side of the Ohio River.
Arrive early to nab a free seat on the banks of the Ohio River. Public viewing areas are located in SoIN along Riverside Drive, stretching from Ashland Park in Clarksville to Spring Street in Jeffersonville. If you want to take Thunder to the next level, check out these viewing parties and paid locations in SoIN.
Thunder Over Louisville 2023 Events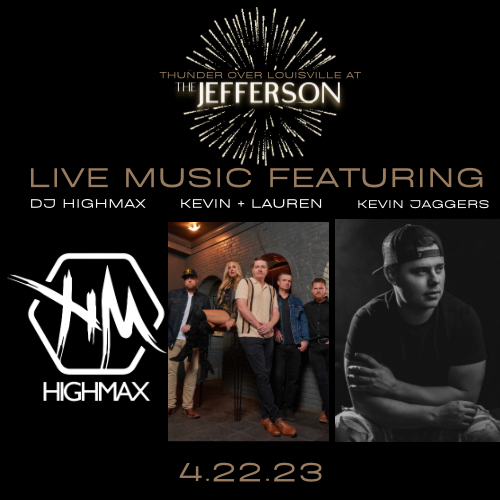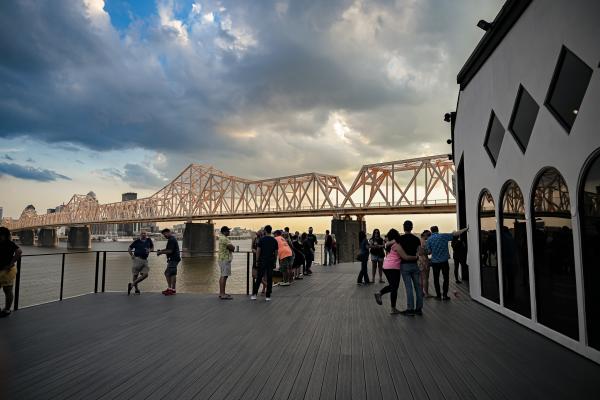 Thunder Over Louisville at The Jefferson
Get a front row seat to the air show, fireworks and live music at The Jefferson! This venue sits right on the river, offering prime views and performances from DJ Highmax and duo Kevin & Lauren during the day, as well as Kevin Jaggers Band closing out the day with a post-fireworks performance. Tickets are available for general admission, VIP and VIP Deck/Lounges, ranging in price from $50 - $200 apiece.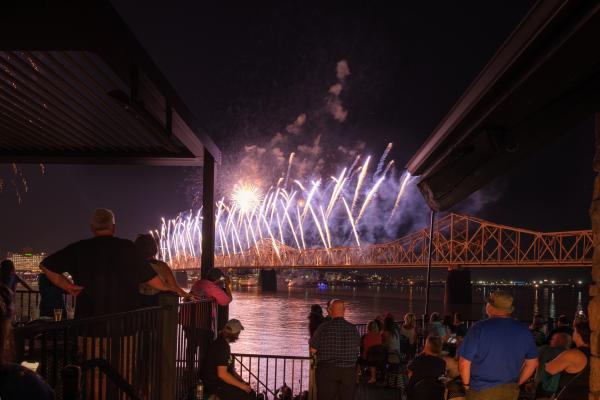 Thunder Over Louisville at Upland Jeffersonville
Kick off the Kentucky Derby season with a front row view of the waterfront and show from Upland Jeffersonville! Indoor, outdoor and patio seating are available. This year, Upland is offering a variety of options to craft your ideal experience, including a 21+ patio section. Choose from reserved tables, individual bar seats, and an outdoor beer garden. Regardless of choice, all tickets include access to a delicious buffet served all day, as well as non-alcoholic beverages. View all options and pricing on Upland Jeffersonville's Thunder ticket site.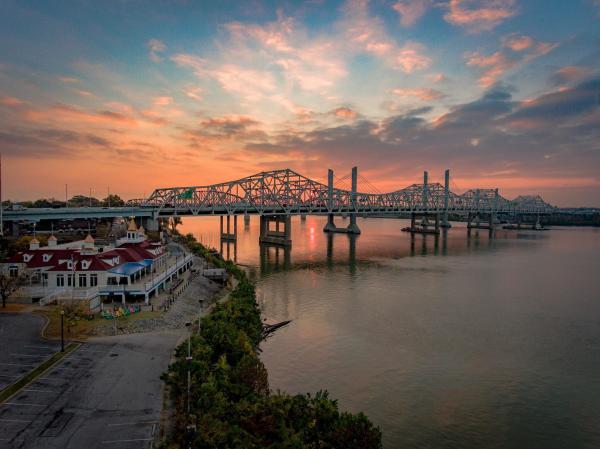 Thunder Over Louisville at KingFish Jeffersonville
One of the best views around, see Thunder Over Louisville riverside from KingFish Jeffersonville. Tickets include prime seating for the air show and fireworks, plus an all-you-can-eat seafood buffet. Inside seating is $185 per person; children 10 and under are $92.50. Lower deck seating is available for $450 for a table of 4, and outdoor tent seating is $100 per person. Corporate tents and boat dock reservations are also available. Call (502) 339-0565 for reservations and more information.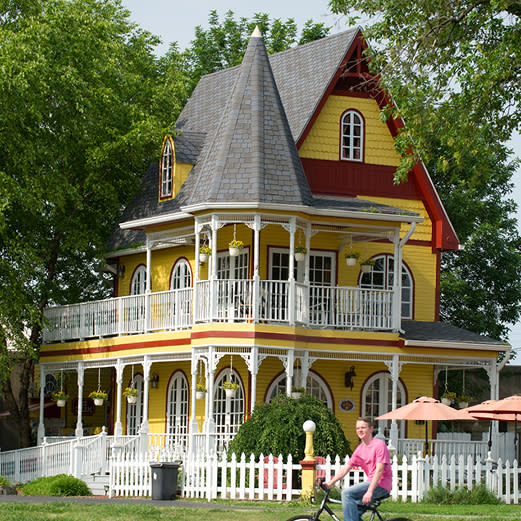 Thunder Over Widow's Walk 2023
Widow's Walk Ice Creamery in Clarksville has prime viewing for all ages to enjoy the air show and fireworks. Tickets are $100 for ages 13 and older; $75 for kids 12 and under; infants 1 year or younger are free. In addition to a top viewing spot, tickets include a free hot dog, chips, soft drink and cup of ice cream. Ticket holders can bring coolers with food and non-alcoholic beverages. Alcohol is prohibited at this event.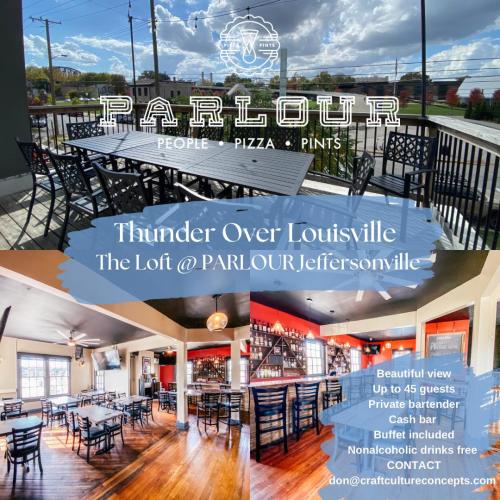 Rent out The Loft at Parlour Jeffersonville
Parlour Jeffersonville will be open to the public on Thunder Day, serving up delicious pizza, brews and cocktails. If you're looking for a location to host a private party for Thunder, check out The Loft at Parlour. Host up to 45 guests in this upstairs space. A prime location next to the Big Four Bridge, The Loft provides guests with a beautiful view of the air show and fireworks. Rental includes a private bartender, buffet, cash bar, and all nonalcoholic drinks are on the house. Email Don@craftcultureconcepts.com for more details on reserving the space.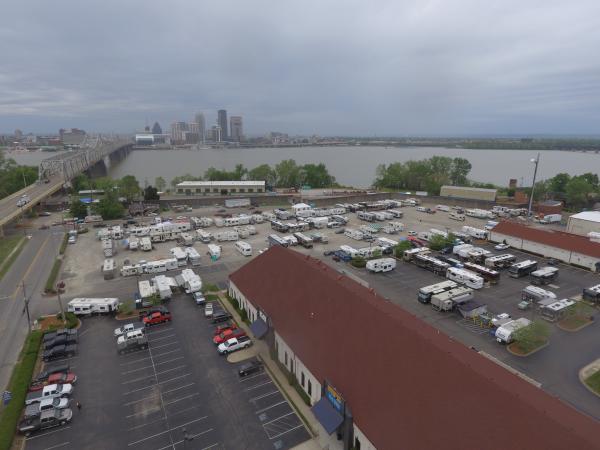 RV & Car Spaces at Water Tower Square
Pack the fun and the crew into your RV or car to enjoy the show from Water Tower Square. Car parking is available for $100 and RV parking for $375. Call the Water Tower Square office at 812-288-9057 to make your reservation.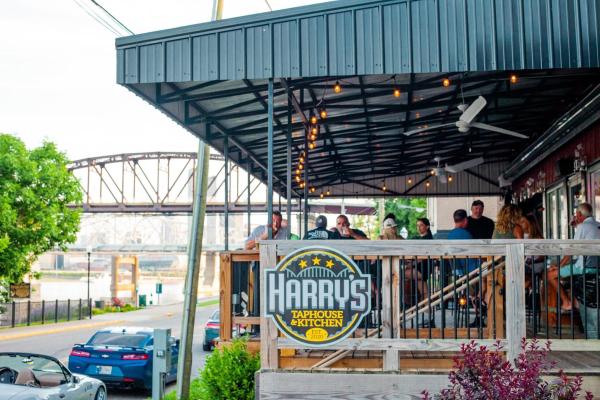 Blaise Streets Band Live at Harry's on the River
If you're looking for somewhere to go before the big fireworks show, check out the Blaise Streets Band live at Harry's Taphouse and Kitchen. Music kicks off at 3:30 p.m.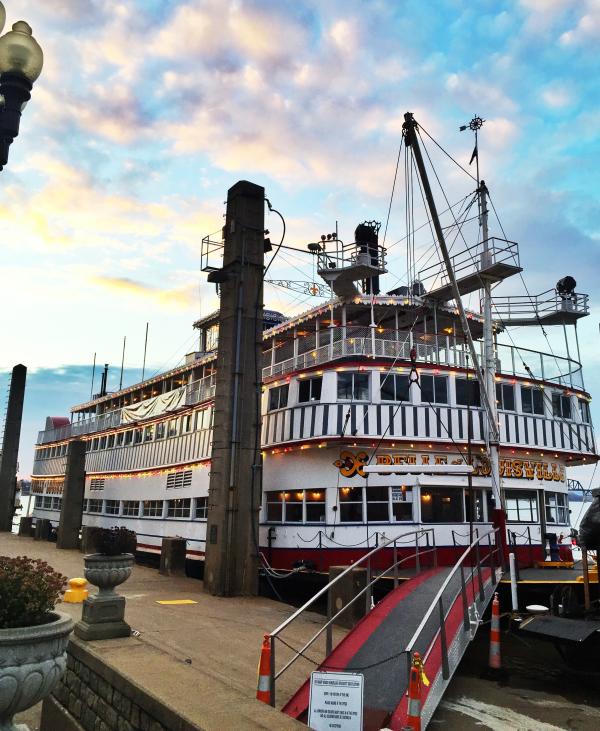 Thunder Belle of Louisville Dockside Event
Just across the river, along the Ohio River, you can watch the fireworks from your seat on the water! A ticket to the Belle of Louisville's dockside Thunder Over Louisville event gets you front row seats to the amazing airshow and the fantastic fireworks display … with official Thunder sound! Ticket also includes a delicious BBQ meal from City Barbeque and exclusive admission to the historic vessel with come-and-go access from 3 p.m. to 10 p.m. Tickets are $199.99 each (free for children ages 4 & under). Funds from ticket sales serves support Belle of Louisville Riverboats. 
No matter how and where you plan to celebrate Thunder Over Louisville this year, make sure you book your trip in advance!