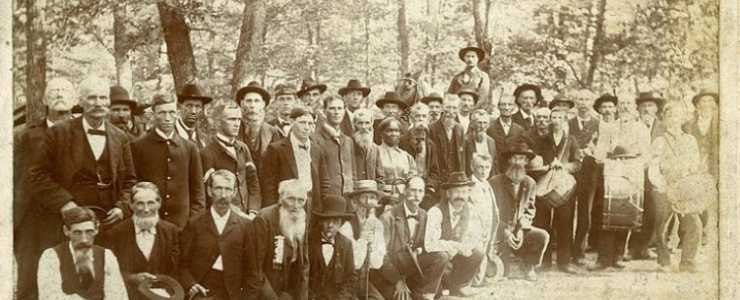 In recognition of International Women's Day on March 8 and the celebration of National Women's History Month in March, we're shining the spotlight on Lucy Higgs Nichols — a fearless trailblazer in her quest for racial equality who made a memorable mark on Southern Indiana history. 
This is an amazing story that was nearly lost. She was an ordinary person who had an extraordinary life and was an eyewitness to history. 
You can view her powerful story at the Carnegie Center for Art & History in the exhibit, "Remembered: The Life of Lucy Higgs Nichols," which complements the award-winning permanent exhibit, "Ordinary People, Extraordinary Courage: Men and Women of the Underground Railroad." 
The exhibition takes you on a journey through Nichols' life (from 1838 through 1915). Period documents and letters showcase her life. They tell the phases of her life: as a slave in Tennessee, a nurse tending to dying or critically wounded soldiers on the Civil War's front lines, and her post-war life living in freedom, where she eventually made her home in New Albany.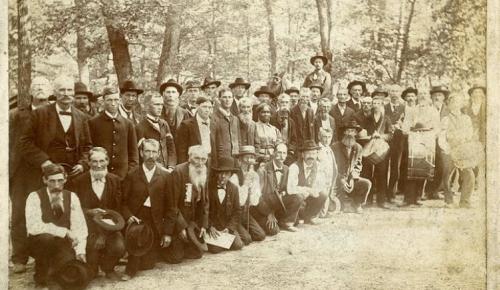 One of the exhibit's standouts is a photo — the only known photograph of Nichols — where she is surrounded by the men of the 23rd Indiana Volunteer Regiment. (After escaping from slavery in 1862 during the Civil War, Nichols, her husband, and daughter joined and were accepted by the group who were camped nearby, and they affectionately referred to her as "Aunt Lucy.") 
The exhibit calls attention to her six-year battle to obtain a government pension for her work as a military nurse. While it was ultimately awarded to her through a Special Act of Congress, her story went viral for its time and appeared in newspapers across the nation. 
After the war, Nichols traveled to Washington D.C. with the regiment to march in the Parade of Veterans before President Andrew Johnson. She lived the final days of her life at the Floyd County Poor Farm. 
While viewing the exhibit, visitors can enjoy an interactive experience by exploring maps that trace her paths. In addition, you can examine artifacts from the Civil War, including an Enfield rifle and an amputation saw of the same type used by the surgeons Nichols served.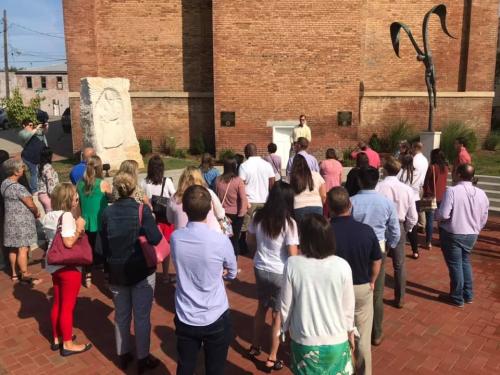 In addition to her memory being preserved at the Carnegie, Nichols is also honored and recognized at New Albany's historic Second Baptist Church (formerly known as the Town Clock Church). A limestone statue featuring Nichols and her infant daughter Mona are on display at the Underground Railroad Gardens behind the building. A state historical marker also pays tribute to Nichols at New Albany's Veterans Plaza. 
For more information about Lucy Higgs Nichols, check out the Carnegie Center for Art & History's website, where you will find an audio recording about her life, lesson plans, a coloring sheet, and more activities. The Carnegie is located at 201 E. Spring St. Admission is free.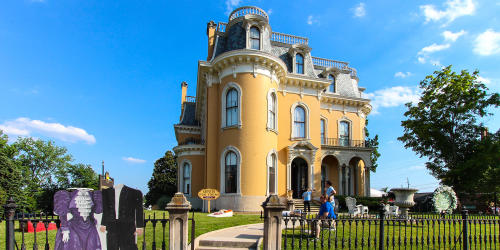 You have another chance to celebrate Women's History Month in southern Indiana by learning about the women of the Culbertson Mansion during Culbertson Mansion State Historic Site's "Remarkable Women Tour," throughout March. Click here to register for a tour.