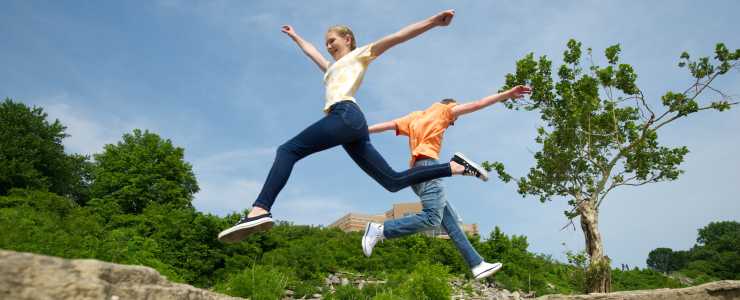 Want to get away after the winter snow and ice? Head south and look to SoIN for a getaway! SoIN is just a mile north of Louisville, Ky. across the Ohio River. It's our part of Southern Indiana. With our tried and true attractions, plus new businesses regularly opening, you'll find plenty of new things to experience and explore.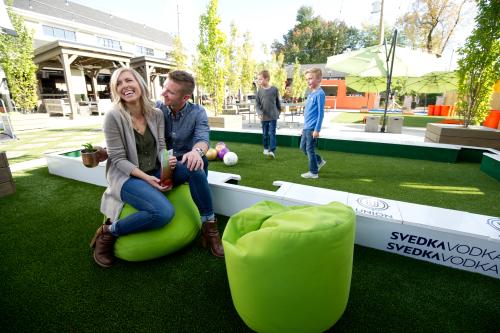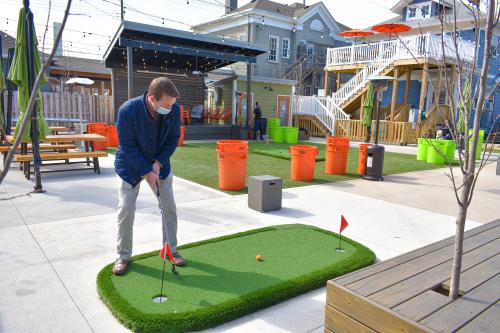 1. Get Your Game On
Union Restaurant & GameYard is a restaurant and attraction all in one. With a sensational menu and outdoor gaming area for all ages, where else would you rather be?! These games include iceless curling, ping pong, giant beer pong, corn hole, and 4-way volleyball!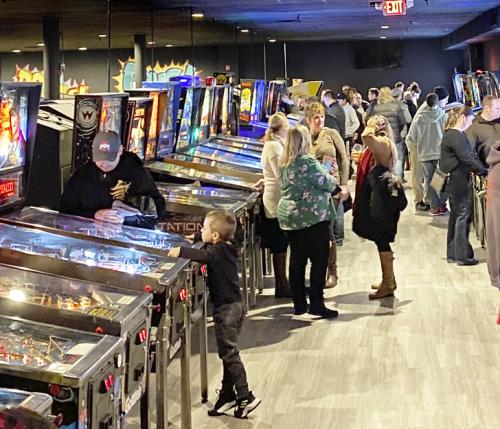 Spend the afternoon or evening at New Albany's eccentric, mural-covered bar, Recbar 812. Don't let the title fool you -- Recbar 812 is an arcade mecca. You can challenge your kids to a match of Dance Dance Revolution or give them a cup of tokens while you kick back with a brew and some southern-inspired eats.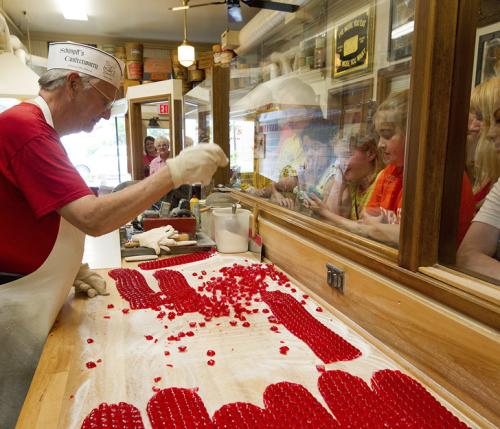 2. Satisfy your Sweet Tooth  
SoIN is home to some one-of-a-kind candy shops! Schimpff's Confectionery and Candy Museum is the real deal! Watch Warren and Jill Schimpff and staff make their signature red-hot cinnamon drops and hand-dipped chocolates; then enjoy an ice cream float or an old-fashioned chocolate soda. Before you leave with your favorite candies, browse the store museum's collection of antique candy memorabilia. Call before you go to see when they're holding live candy-making demonstrations.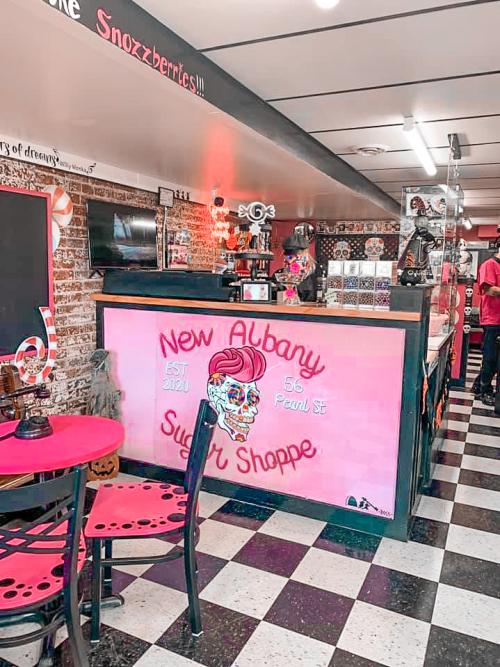 New Albany Sugar Shoppe is creating homemade candies "like Momma never made!" This hot pink sugar skull-themed shop serves up hundreds of candies including a variety of handmade fudge, pralines, buckeyes, and suckers.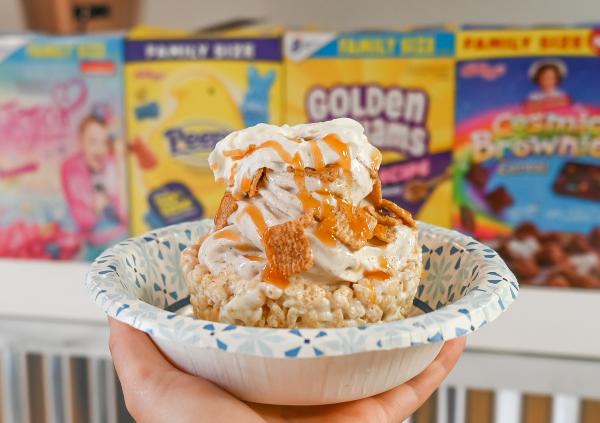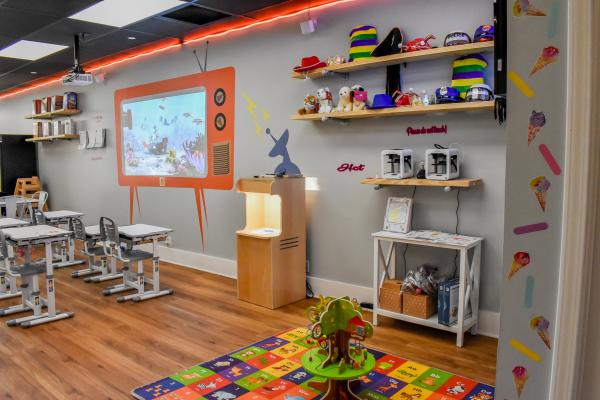 Taylor's Cereal Bowl Kitchen is shaking things up in Downtown Jeffersonville. Build your own mixed shake, choosing from more than 30 of your favorite cereals. For a small fee, kids can explore the sensory-inclusive activities that help build critical thinking and fine motor skills.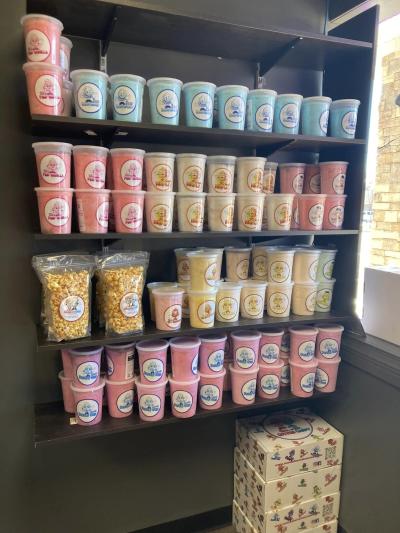 Wacky Nachos After creating your own wacky nachos, burritos, tacos, salads and more, round out your meal with some yummy, locally-made cotton candy from Mrs. and Mr. Cotton Candy. Flavors include sour green apple, pina colada, sour raspberry and bubble gum!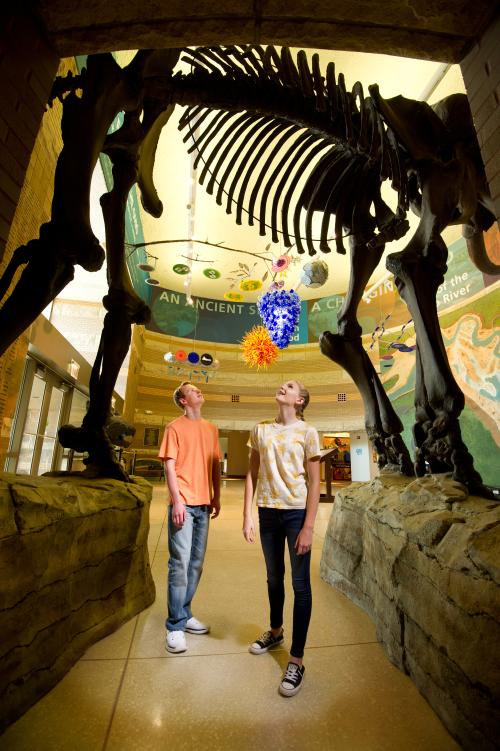 3. Learn Something While Having Fun (We Won't Tell the Kids!)
The museums in southern Indiana and Louisville are can't miss attractions when you visit. The Carnegie Center for Art and History Art has rotating and permanent exhibits including "Ordinary People, Extraordinary Courage: Men and Women of the Underground Railroad." For science, hunt for fossils and explore trails at The Falls of the Ohio State Park--even in rainy weather, the indoor exhibits at the Interpretive Center bring the 390-million-year history to life!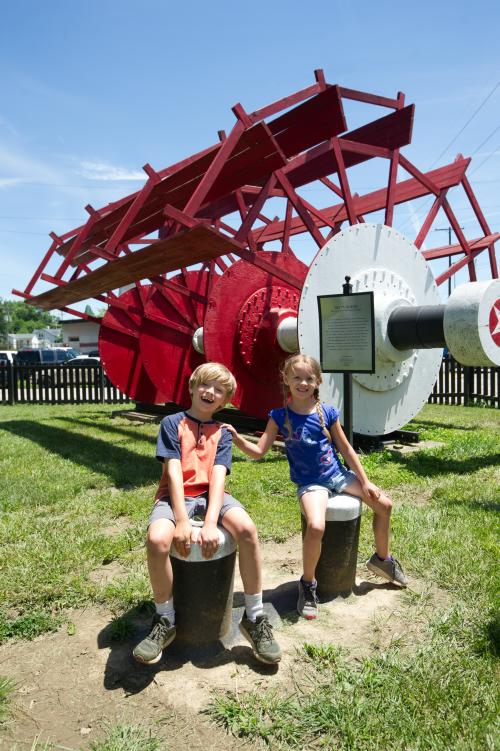 One of the most underrated museums in the area is the Howard Steamboat Museum. Located on the Jeffersonville riverside, the museum boasts a gorgeous mansion and highlights the history and industry of a once-booming river town.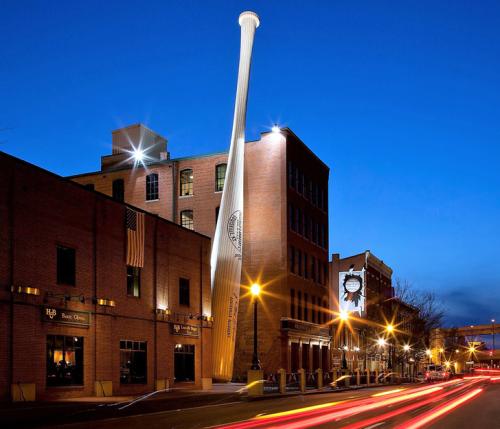 Or take the bridge across the river into Louisville and head to Museum Row to experience the Muhammad Ali Center, Speed Art Museum, Frazier History Museum, Louisville Slugger Museum, and more.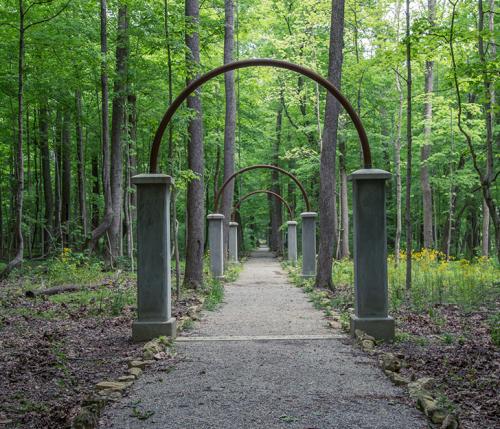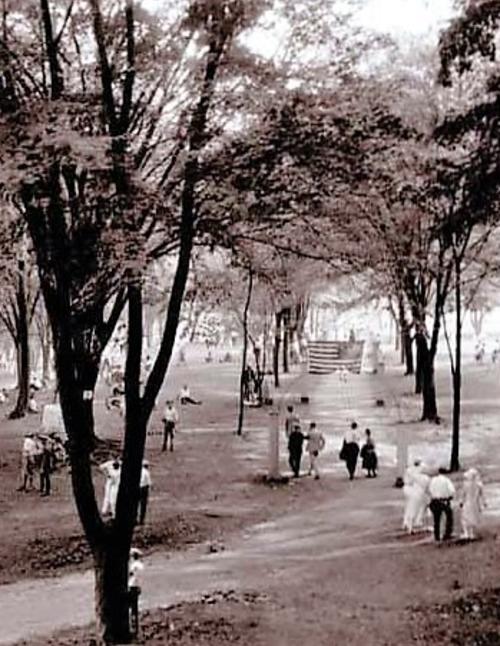 4. Have an Outdoor Adventure
Travel back in time while hiking the wooded trails of Rose Island at Charlestown State Park. Imagine what this 1920s-amusement park was like years ago, as you walk among the remains. Explore the Rose Island exhibit, then enjoy a picnic, or spend a few nights at the Charlestown State Park's campground, which has 60 full hook-up sites. Charlestown State Park offers some of the best spring wildflower displays in the area.
For more outdoor recreation and unique sites, check out all of SoIN's parks and trails.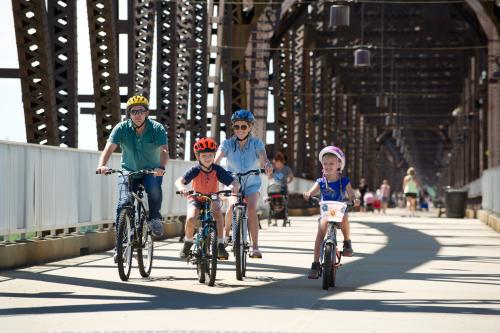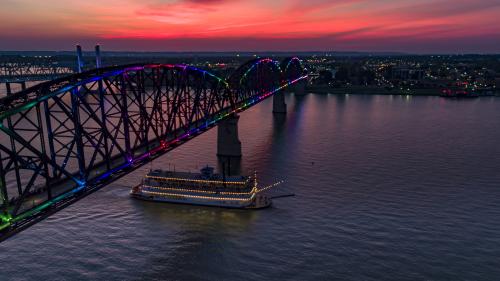 5. Get moving across the Big Four Bridge!
Feel the river breeze and watch barges pass on the river below, and take in the vibrant nighttime views as you make your way across the Big Four Bridge. On the Indiana side, Big Four Station Park in downtown Jeffersonville has a playground and picnic area, as well as downtown shops and restaurants within walking distance. Grab a bike or hike along the Ohio River on the 7-mile long Ohio River Greenway connecting New Albany, Jeffersonville, and Clarksville for incredible views of the Louisville skyline. We recommend checking out the latest interactive art installation, the New Albany Flow Park, whether or not you have a skateboarder in the family.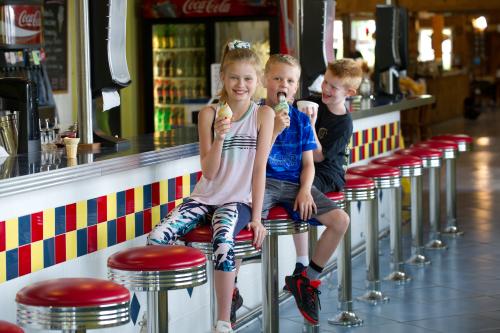 6. The Farm Experience
Southern Indiana is the sweet spot connecting city life and the farm life! SoIN's scenic Starlight, Indiana is home to Joe Huber's Family Farm & Restaurant (Joe Huber's opens for the season on March 2), and Huber's Orchard, Winery & Vineyards. Both offer activities for kids as well as farmer's markets and family fun where you can enjoy the fresh country air.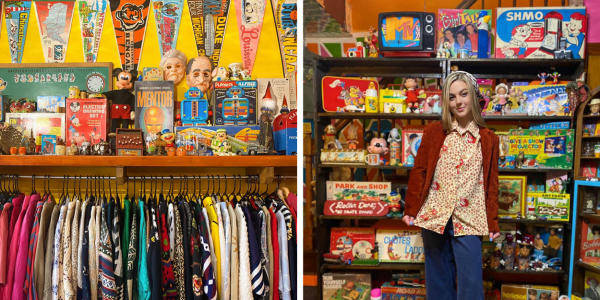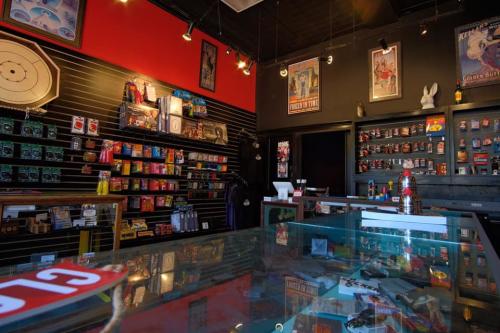 7. The Stranger Things in SoIN
When we stay strange, we mean it. But in a good way! Southern Indiana embraces all the oddities and unique things our towns have to offer. Step back in time at The Odd Shop, this pop-culture time capsule has shelves full of vintage toys, clothes, music merchandise, and more. For something magical, head over to J&B Magic Shop and Theater or Raven's Roost Boutique, they carry all supplies for the budding magician from instructional magic books to various magic tricks and supplies!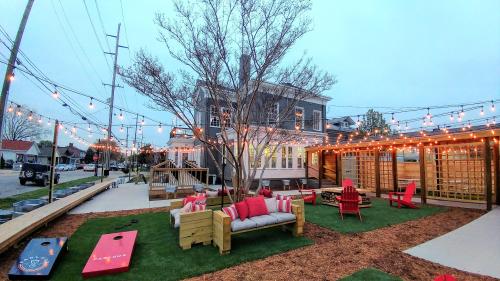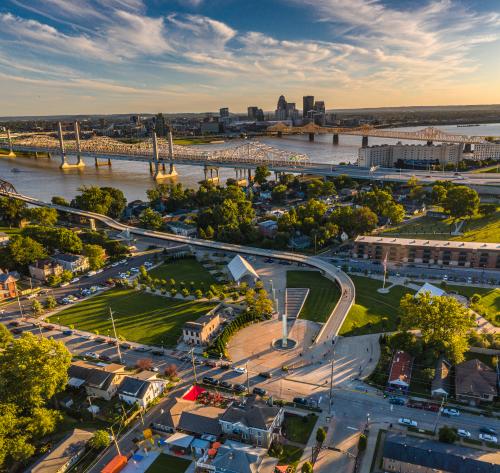 8. Al Fresco Dining
Spring is coming, which means warm evenings, friends, delicious food, cold drinks, and outdoor dining near! Enjoy a meal while you take in a beautiful view of historic downtowns, the Ohio River, wooded parks, or the Louisville skyline! Check out our blog for the best patios and picnic spots in SoIN!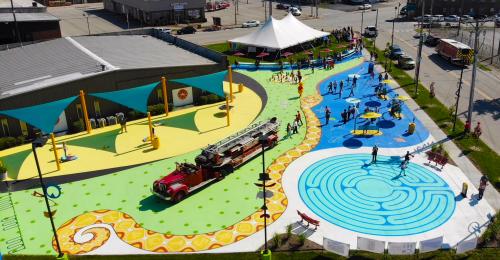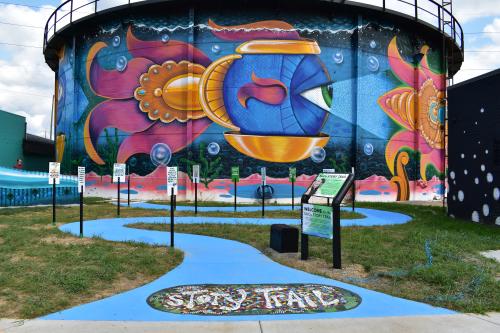 9. Soak Up the Sun and Public Art
Brighten your day and have an afternoon of fun in the NoCo Arts and Cultural District at the colorful and interactive play area. Here you can play a game of oversized chess or Twister, have lunch on a 20-foot picnic table, or simply enjoy the whimsical public art.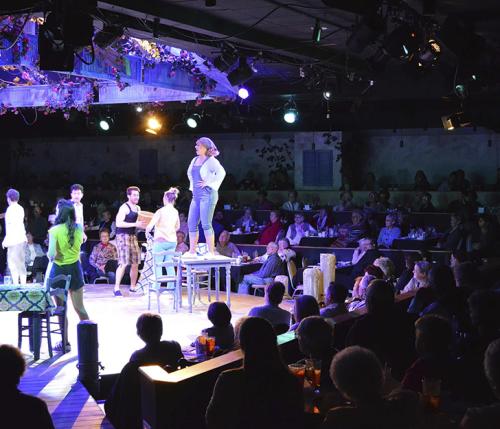 10. Give them Theatre
See a live theater production at Derby Dinner Playhouse, a Southern Indiana treasure noted for its musical and comedy productions. This spring they are showing Young Frankenstein through March 26. Check out their other upcoming shows for the spring and summer.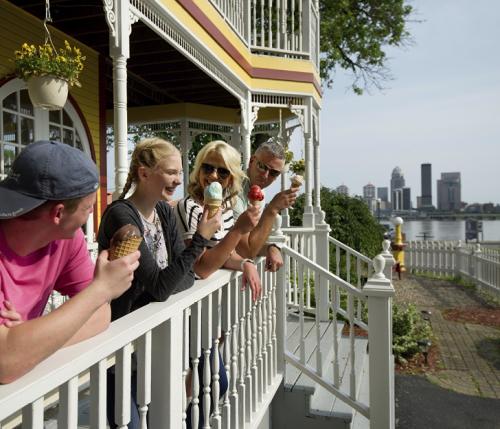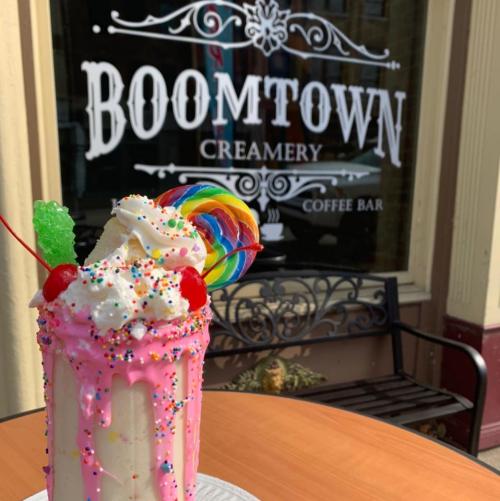 11. We all Scream for Ice Cream
And when all else fails always get ice cream! Looking for a sweet treat with a chill? SoIN's seasonal ice cream shops will reopen in March (some opened in February)! Take the family to Chillers, Zesto's, Polly's Freeze, Berry Twist, Pearl Street Treats, Widow's Walk Ice Creamery, and Boomtown Creamery.