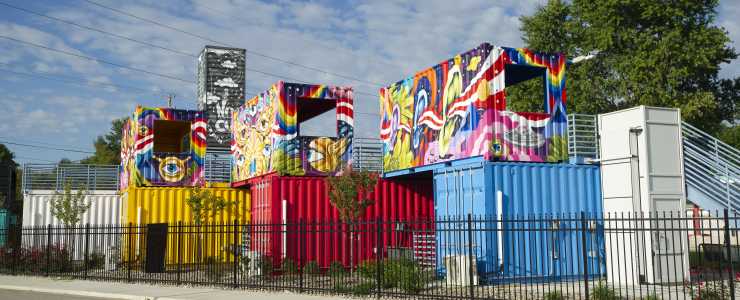 From breweries and boutiques to eateries and event venues, several new spots are popping up in Southern Indiana this year.   Here's a round-up of new businesses and must-see spots debuting in 2021. We'll be updating and adding to this list as new places open, so be sure to check back often for Southern Indiana's latest and greatest openings!  
BREWERIES, DISTILLERIES & WINERIES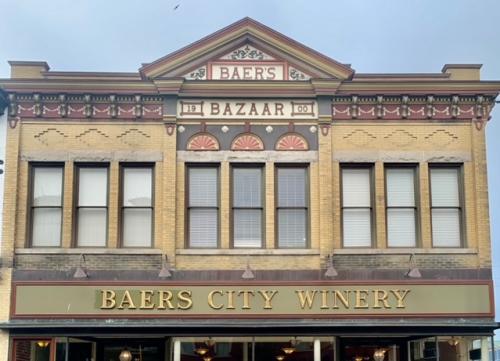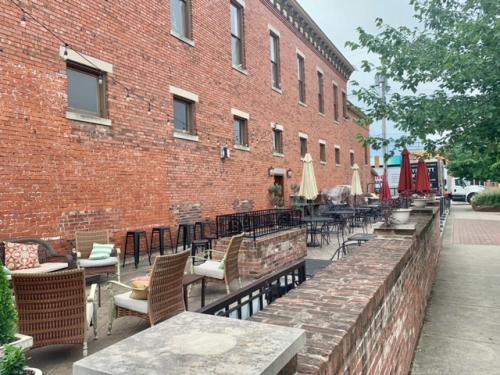 Baer's City Winery
Baer's City Winery opened in June in the former River City Winery at 321 Pearl St. in downtown New Albany. Its name is a nod to the historic building that houses the winery. Once known as the Baer's Bazaar Building, it was built in 1900 for John Baer's dry goods and department store. The winery will feature a selection of around 15 wines, along with a menu featuring paninis, soups, salads and cheese plates before expanding to pizzas and other options. Plans for the outdoor patio, next to Bicentennial Park, including adding an outdoor bar.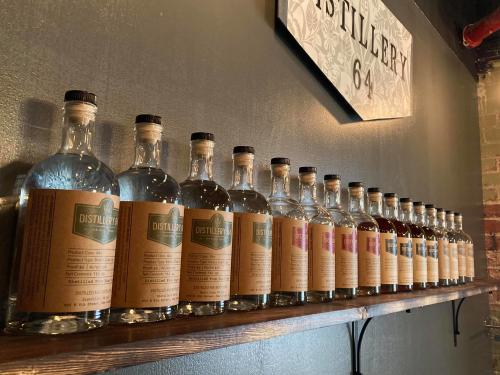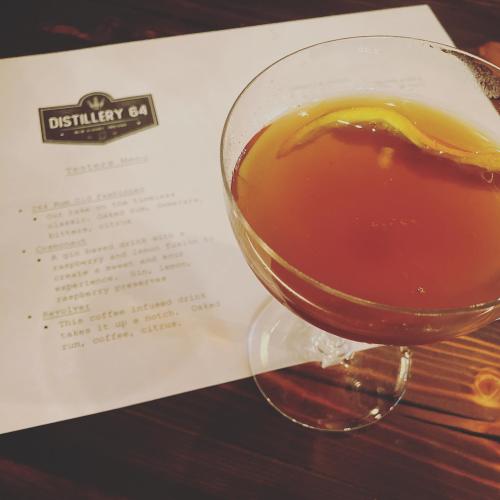 Distillery 64
New Albany's newest distillery is set to open its doors in late April and will feature rum, oaked rum, gin and vodka. Its name is rooted where the concept was born and started to grow, which was a barn in Georgetown on State Road 64. Due to its location in a nondescript office building, Distillery 64 touts itself as "likely the smallest distillery in the Midwest." The speakeasy-style tasting room and bottle shop draw inspiration from the building's industrial Prohibition-era roots. Cocktails, bottled liquor and small bites can be purchased from the bar. All spirits are fermented and distilled on-site from ingredients sourced locally whenever possible.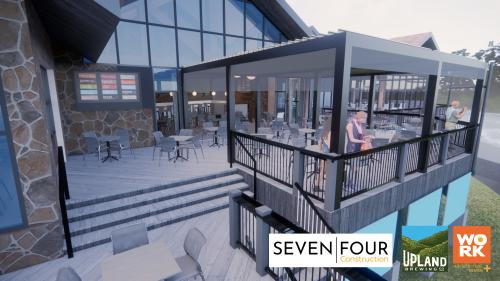 Upland Brewing Co., Jeffersonville
Take in the view while you enjoy a brew at Upland Brewing Co., located on the Ohio River waterfront. Set to open April 9, the brewery features a tri-level patio overlooking Louisville's skyline. Choose from 20 taps, including Upland classics, seasonals, sour ales, small-batch innovations and the Naked Barrel Hard Seltzer. Pair your pick with a curated menu featuring pub classics, along with vegetarian options. You can even bring your four-legged friend, as well-behaved dogs are welcome outside.
RESTAURANTS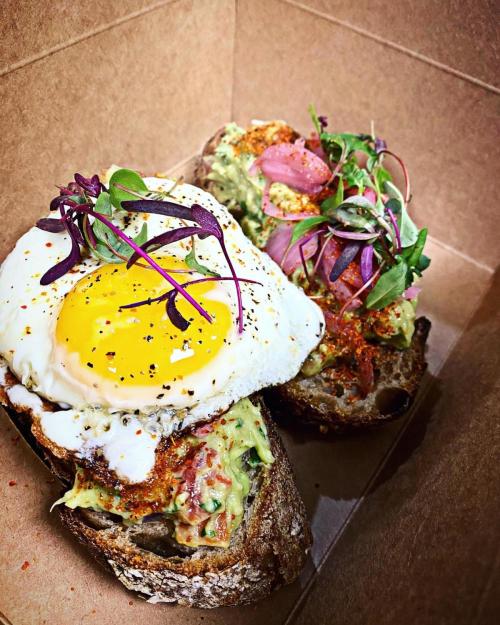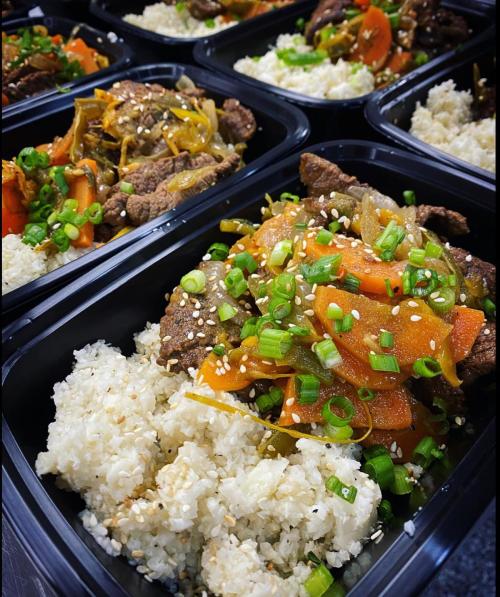 Ready Set Prep'd
For health-conscious and tasty options, head over to this New Albany meal prep service spot for healthy, ready-to-eat, chef-driven meals that are macro-portioned and fit into several diets and lifestyles. And, most of the meals can be modified to fit gluten-free, dairy-free, low carb, vegetarian and vegan diets, too.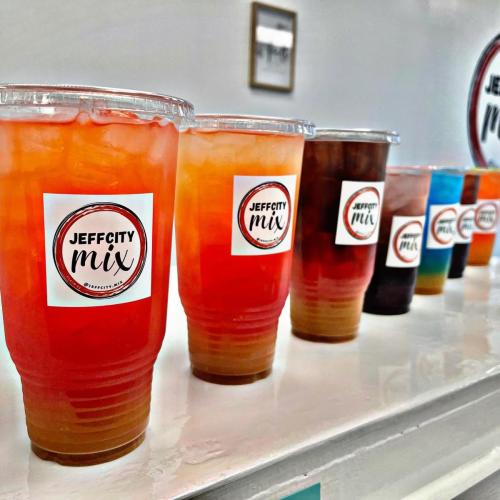 Jeff City Mix
Kick off your day with a protein-packed doughnut (yes, we said, protein doughnuts) at Jeff City Mix. The Jeffersonville sweet spot also serves up protein smoothies and energy-boosting teas packed with antioxidants and vitamins. Teas come in flavors like "Starburst" and "Pineapple Push," and smoothies include "Cinnabon," "Fruity Pebbles" and "Reece's Cup."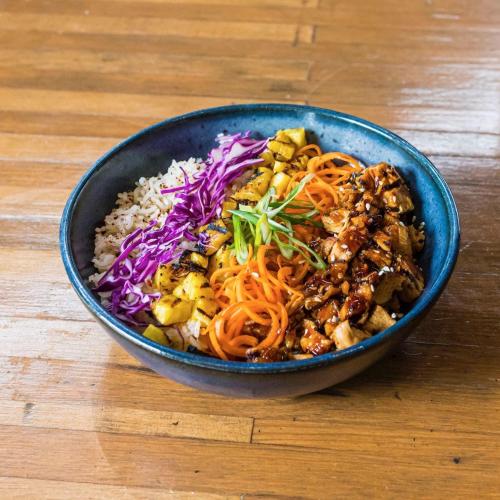 BocceBowl
BocceBowl, located at the base of the Big Four Bridge in Jeffersonville, is known for its five chef-driven regional bowls and four tasty side dishes. Each bowl can be crafted with fresh greens, quinoa or rice. Bestsellers include the Hawaiian (Tuna Poke and avocado) and the Korean (steak, Guachuchang and an over medium egg).
In addition to regular menu items, BocceBowl has a weekly featured bowl. Dine-in and delivery options are available. And while you're there, have some action-packed fun at the two onsite bocce ball courts.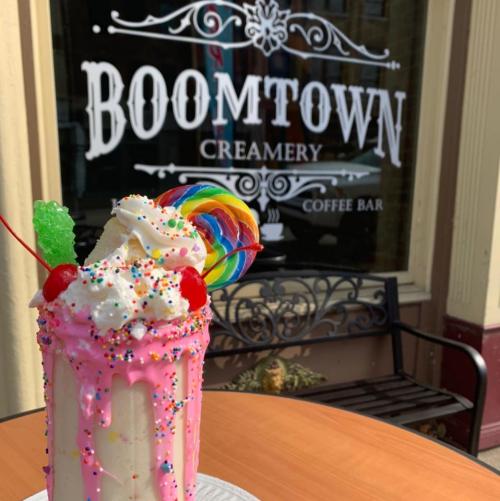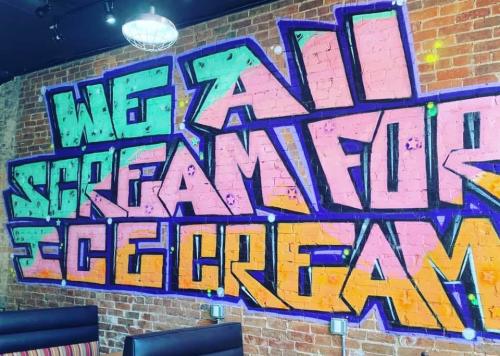 Source: facebook.com/boomtowncreamery
Boomtown Creamery 
The neighborhood ice cream parlor opened in the heart of historic downtown New Albany in July and is serving up a variety of cold, sweet treats – from classic hand-dipped ice cream cones – to decadent, crafted milkshake concoctions known as "Boomshakes." The shop offers 10 flavors of ice cream. Bestselling milkshakes include the Strawberry Cheesecake (strawberry cheesecake ice cream topped with a piece of cheesecake, a strawberry wafer, strawberries and graham cracker crust around the rim) and the Mega-S'more-Us (vanilla ice cream featuring marshmallow topping, graham crackers, hot fudge and a brownie topped with a torched marshmallow). Also, on the menu are Big Red and root beer floats and cold brew coffee. Boomtown Creamery is adjacent to the Boomtown Kitchen restaurant.
Terri Lynn's Café & Catering 
A longtime downtown New Albany catering business expanded in July to now include a café. Open for breakfast and lunch, the spot serves everything from baked sweets to signature sandwiches.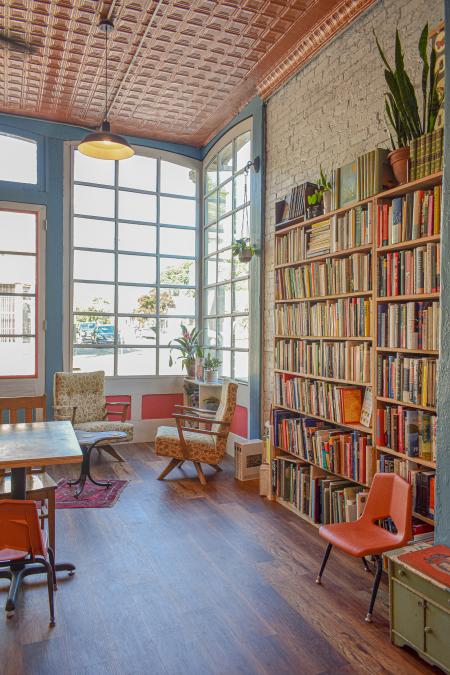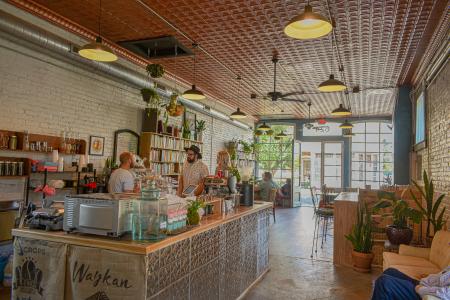 Mickey's
New Albany's uptown neighborhood is home to the newly opened Mickey's, a coffee shop and used bookstore housed in an 1800's building. It was started by New Albany resident Mickey Ball, who is also the co-owner of McQuixote Books & Coffee in Louisville's Portland neighborhood. Mickey's serves up drinks from Good Folks Coffee (a coffee roaster in Louisville), teas from Elmwood Inn Fine Tees (based in Danville, Ky.), and sandwiches and baked goods from local bakeries, including Viking Hat Bakery and Payne Street Bakehouse. An eclectic mix of books for adults and children are available in both hardback and paperback, along with a handful of antique selections.
Source: facebook.com/LeavenBakeryKY
Leaven Bakery, New Albany
A new bakery has opened in New Albany. Leaven Bakery is the brainchild of married chefs, Zechariah and Kimberly Maxey. Both lost their jobs because of the pandemic. To make ends meet, they began baking in their apartment due to quarantine. As they say, the rest is history. With tremendous support from the local community, the couple opened the brick-and-mortar bakery. Focusing on seasonality and local produce and grain, Leaven Bakery prides itself on fresh, wholesome goods made from scratch. While the bakery is still tweaking its menu, it plans to offer a wide selection of baked goods such as bread, pastries, cakes, cookies and other items, as well as breakfast and lunch options. Local artists will display their work in the bakery; all for sale. Located at 1515 East Market Street in New Albany, Leaven Bakery is open Tuesday through Saturday, 6 a.m. to 3 p.m. Visit leavenbakery.com for more information.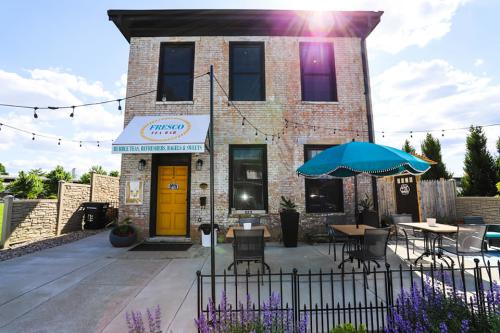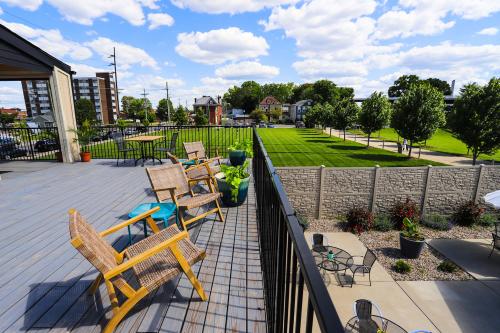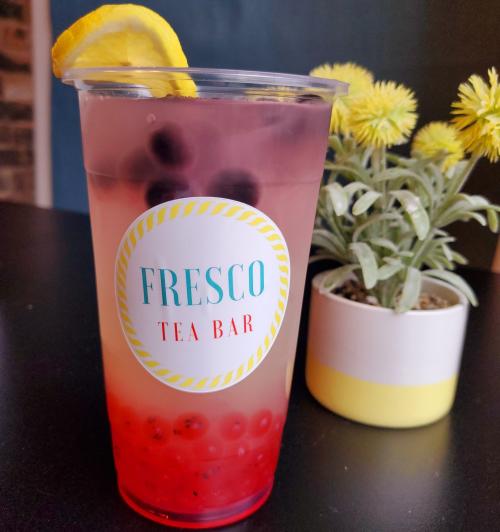 Source: facebook.com/FrescoTeaBarNA
Fresco Tea Bar, Jeffersonville
Because of its success at its first location in New Albany, Fresco Tea Bar has opened its second location in the heart of downtown Jeffersonville. Located at 223 Pearl Street, this new location is just steps away from the Big Four Bridge. It offers a menu of loose leaf teas, wellness teas, gourmet lotus sodas, tea lattes, frozen teas, refreshers and a large selection of bubble teas. A selection of pastries and other food items are also available for purchase. The new location offers a private room and balcony with views of the river, perfect for showers, birthdays and receptions. Jeffersonville's Fresco Tea Bar is open from 9 a.m. to 8 p.m. Wednesday and Thursday, 9 a.m. to 10 p.m. on Friday and Saturday, and 11 a.m. to 7 p.m. on Sunday. Visit frescoteabar.com for more information.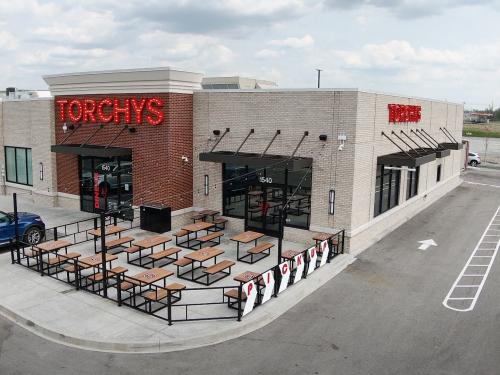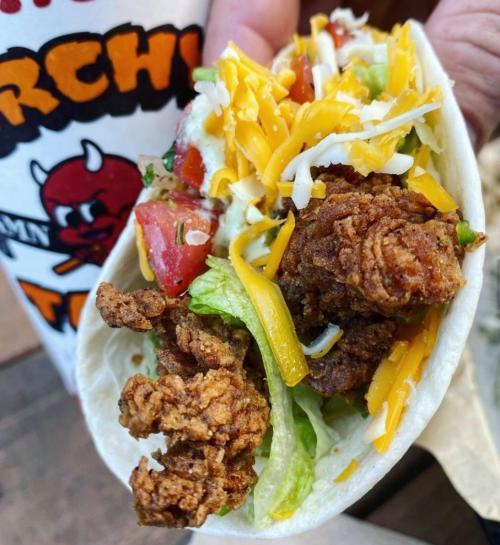 Torchy's Tacos, Jeffersonville
Torchy's Tacos is the newest addition to Southern Indiana's culinary scene. What began as a food truck in Austin, Texas, is now a fast-growing chain of fast-casual eateries. The Jeffersonville restaurant marks its first location in Indiana and Kentucky, and the only location east of the Mississippi. Known for its creative takes on street tacos, everything on the menu is from scratch and fresh made. Along with tacos, it serves salads, burritos and other items. You'll also find a full bar with beer, wine, margaritas and specialty cocktails.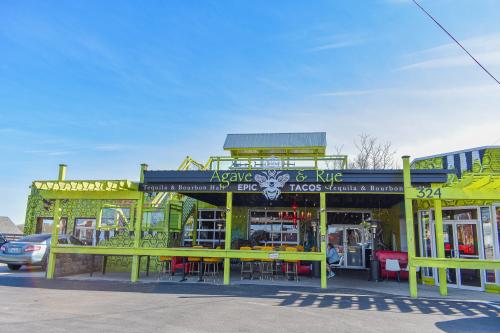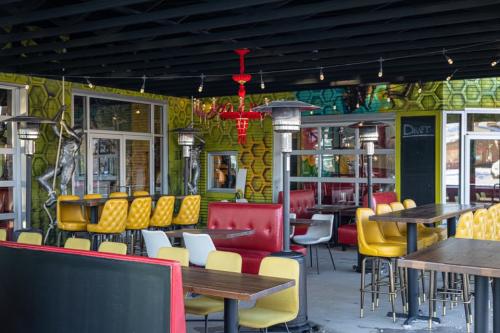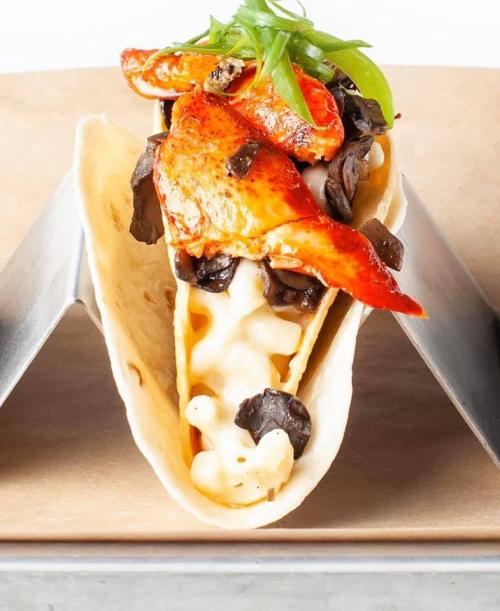 Agave & Rye, New Albany
Tacos and tequila reign supreme at this trendy taco restaurant that debuted its first Indiana location in New Albany. Agave & Rye's name refers to tequila and whiskey; the tasty spot serves nearly 100 varieties of each. The drink menu includes specialty cocktails made with freshly squeezed juices, including a house margarita with an agave tequila. But what the eatery is really renowned for is its chef-inspired take on tacos, which are made from scratch and double-shelled, and touted as "epic." You'll find unique options such as "The Good Wolf" (Barbacoa Pork, sticky rice and pineapple-mango Habanero Salsa) and "The Yoda" (sweet and spicy chicken, Chef Rob's Kung Pao Sauce, peanuts, sticky rice and crispy carrots). 
Still to come: In addition to the dining room, a new bar and a patio, Agave & Rye plans to remodel an upstairs area this spring to create a rooftop patio for stunning skyline and river views.  
SHOPPING  
HIM & HER Boutique 
Him Gentleman's Boutique, a downtown New Albany shop featuring stylish men's fashions (everything from graphic tees to three-piece suits), expanded and rebranded in the fall to Him & Her. Now also featuring women's fashions, shoppers will find dresses, loungewear, athletic wear and denim in luxe labels like Free People, Paige and AG Jeans.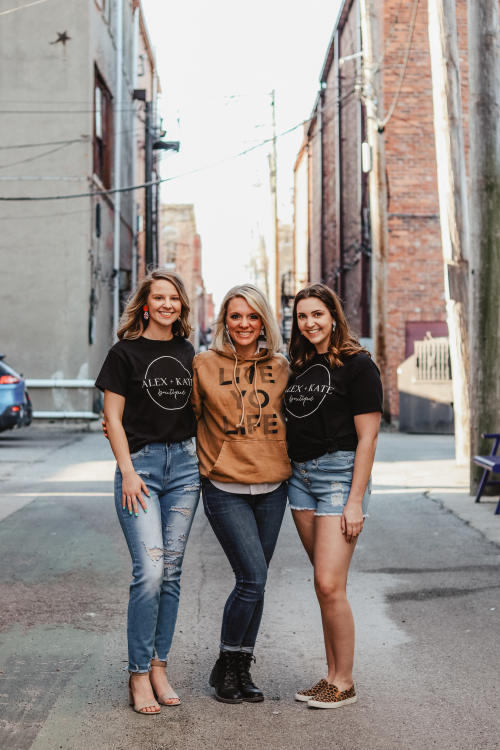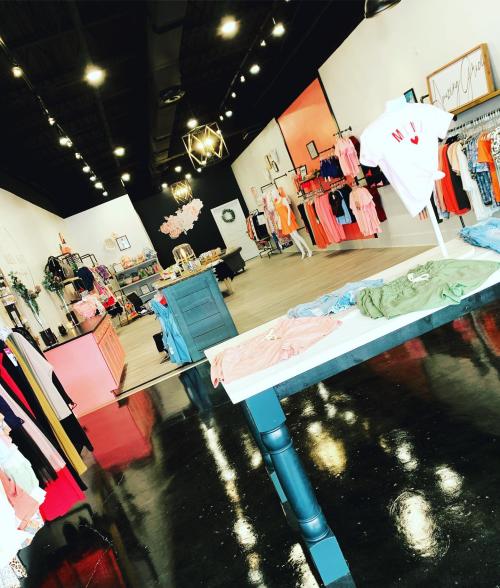 Alex & Kate Boutique
Alex & Kate touts itself as an upscale and affordable boutique offering women's fashions (in sizes XS-XL) and girl's and boy's clothes (ranging from infant to toddler styles), including embroidered looks. You'll also find unique gift items for baby showers and other special events for those hard-to-buy-for individuals on your list. To support other female entrepreneurs, Alex & Kate Boutique also features some items from women-owned businesses. Owner Courtney Hover-Shaw opened her New Albany boutique in the middle of a pandemic with a mission "that if I can change one woman's belief about herself with an article of clothing or conversation, my job has been done." The name Alex & Kate originates from the owner's middle name (Alexandria), and Kate is the middle name of her only biological daughter.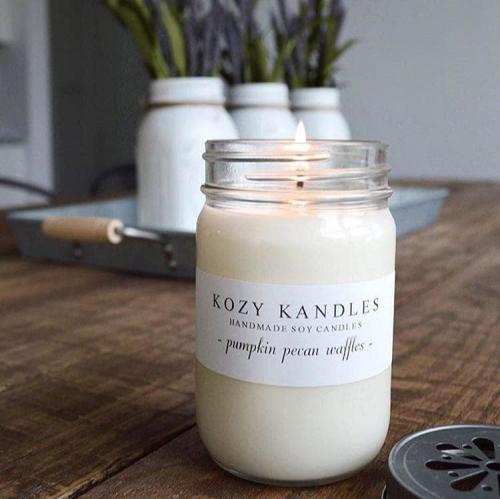 Kozy Kandles, New Albany
Home, nostalgia and cozy fragrances are the inspiration behind Kozy Kandles, which opened its first brick-and-mortar location in March. The boutique is known for its eco-friendly, soy candles featuring original blends. You'll find warm notes of amber and musk that you can't find anywhere else. Top sellers include Smoked Honey, Cashmere Cedar, Oak & Amber and Bourbon Caramel Crunch. The shop also carries wax melts, room and linen sprays and reed diffusers, as well as candle sample packs for those who can't choose just one scent. A unique feature is Kozy Kandles' recycle and refill program. Shoppers can bring in their empty jars to have them filled up with their favorite scent.    
LODGING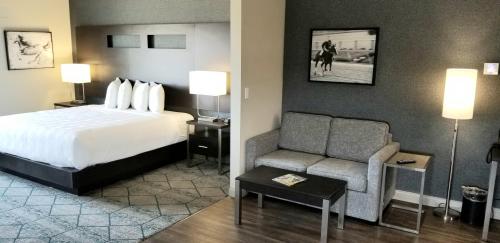 The Best Western PLUS Louisville North, Clarksville
Southern Indiana's newest hotel opened Feb. 6. Located in Clarksville, it is a "home away from home" when traveling for business or pleasure. The hotel has 72 guest rooms, both regular rooms and suites. Several of the rooms have small kitchenettes, and a few have full kitchens. All rooms are equipped with microwaves and refrigerators. The hotel has meeting space available for small gatherings. A hot breakfast is complimentary and served daily. Free Wi-Fi is provided in all rooms. An indoor pool, a sundry shop, exercise room, free surface parking and a guest laundry are also among the amenities offered to guests. Conveniently located to area restaurants, shopping and attractions, with easy access to major interstates, the Best Western PLUS checks all the boxes when visiting Southern Indiana. 
ARTS & ENTERTAINMENT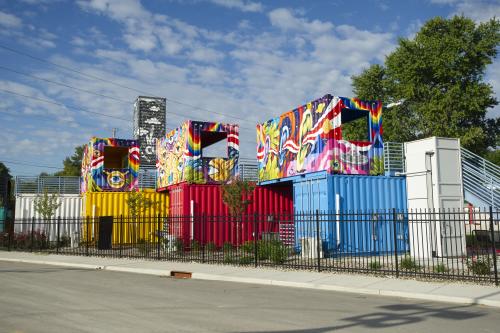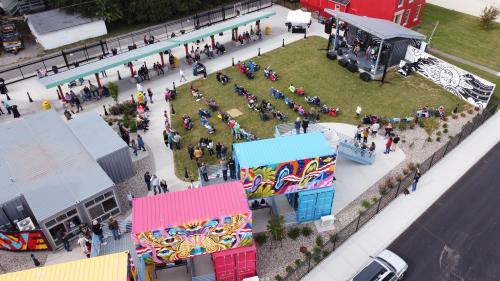 The Depot
This unique venue serves as a go-to destination for arts and entertainment and is the latest addition to arrive on the scene of Jeffersonville's creative and colorful NoCo Arts & Cultural District. The space features repurposed shipping containers covered in colorful murals painted by local mural artist Wilfred Sieg III. It serves as both a concert venue and an art market for artists to display and sell their work. The upper levels of the vibrant shipping containers act as viewing platforms for performances. Visitors can come and listen to music, enjoy food and drinks and hang out on the upper platform to get a birds-eye view.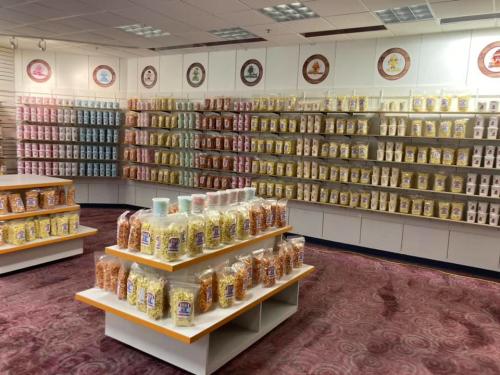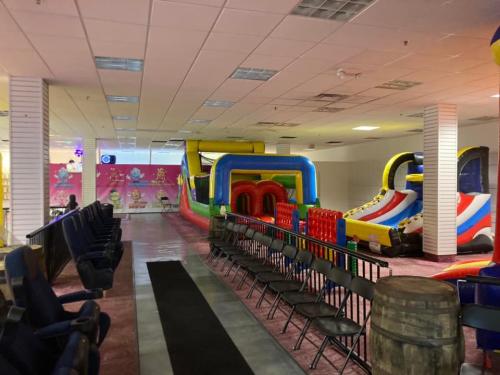 Mrs. and Mr. Cotton Candy's Fun Zone
New Albany's Mrs. and Mr. Cotton Candy, known for its more than 100 flavors of cotton candy, opened up a second location at the end of 2021 at the Greentree Mall in Clarksville. Mrs. and Mr. Cotton Candy's Fun Zone features colorful gourmet cotton candy (in unique flavors like cookies and cream, banana and birthday cake) and popcorn. The new spot offers kid-friendly fun with its large bounce houses.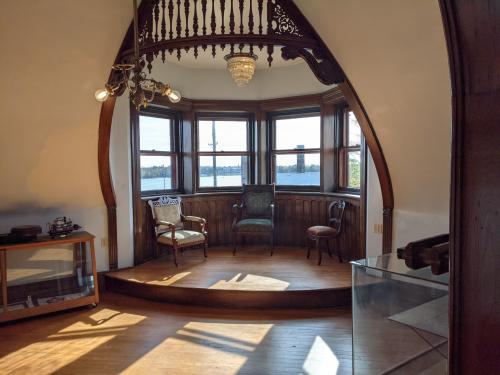 Howard Steamboat Museum New Rooms
The Howard Steamboat Museum, home of the famous Howard steamboat building family of Jeffersonville, is an 1894, 22-room mansion built in the Richardsonian Romanesque style. Featuring original furnishings, brass gasoliers, stained glass windows and a showpiece grand staircase replicated from a famous steamboat. For the first time in three decades, two new rooms have opened on the third floor – The Tower Room and the Billiards Room.
Fostered Up Art
Want to learn to paint like famous artist Bob Ross? New Albany's Fostered Up Art specializes in painting classes highlighting the famous artist's trademark style. Just remember: "There are no mistakes, just happy accidents!"
Fun fact: Ross has ties to the Hoosier state. Many of the episodes of his wildly popular, longtime show were filmed in Muncie, Ind.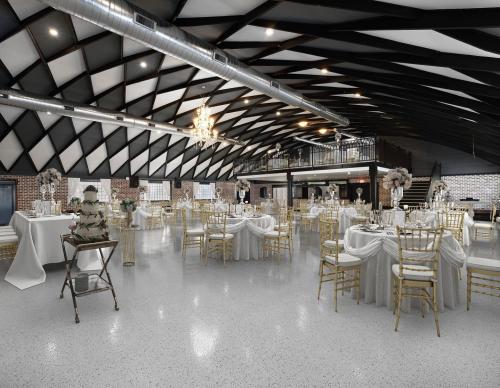 Mansion 1886
Say cheers to Southern Indiana's newest event venue. One of the oldest and most historic structures on New Albany's Mansion Row — Culbertson West — recently underwent a renovation and is now known as Mansion 1886 (named in a nod to the year it was constructed). Although the building received a facelift, it maintains its historic charm and is the area's newest spot to host a wedding, reception, shower, rehearsal dinner, gala, anniversary party and more.