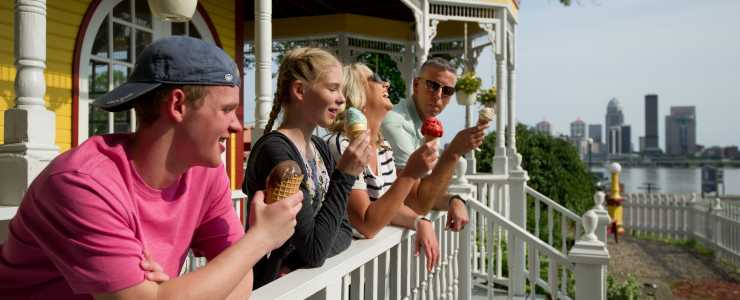 Summer days in SoIN are great for cooling in the pools and water slides, but we can't swim all day. Want ideas on how you can stay cool and have fun this summer? We've come up with a few ideas.
New (and cool) this Summer in NoCo
The City of Jeffersonville and the Jeffersonville Public Arts Commission (JPAC) is offering something new this year: The Creative Impact Series. The remaining seven activities offer participants an opportunity to engage with professional artists, create take-home pieces and learn a new creative skill. All activities will happen at the NoCo Arts Center (628 Michigan Ave.) in the NoCo (North of Court) Arts & Cultural District. You can also find fun in NoCo at the colorful and interactive 'playground' behind the Vintage Fire Museum. Here you can play a game of oversized chess or Twister, have lunch on a 20-foot picnic table, or simply enjoy the whimsical public art.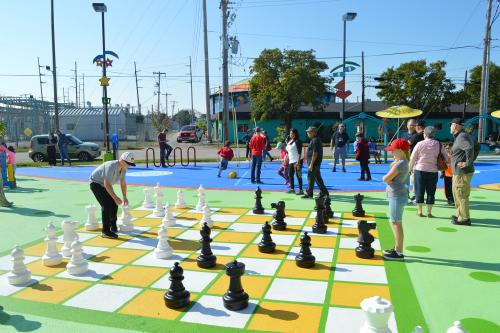 New this summer is a collection of activities centered around the art of the fable, "Fables at the Table." Activities will include creative workshops, art exhibitions and a 'Lunch and Learn' series for children 18 and under, all happening on the last two weeks in July. Create or learn something new this summer while in southern Indiana with these creative experiences sure to keep everyone in the family engaged.
Cool off at these new SoIN sweet shops
Ice cream is great all year-round, but even better on hot summer days like the ones we've been having here lately in southern Indiana.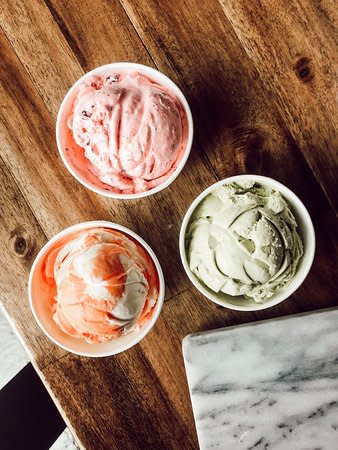 Source: www.facebook.com/blissartisanna/
Several new sweet shops have popped up recently including Bliss Artisan (411 E. Spring St.), specializing in handcrafted small-batch ice cream (and sorbet) and handcrafted pizza options. Stop by and try flavors like matcha Green Tea Mint or Pecan Pie while in New Albany.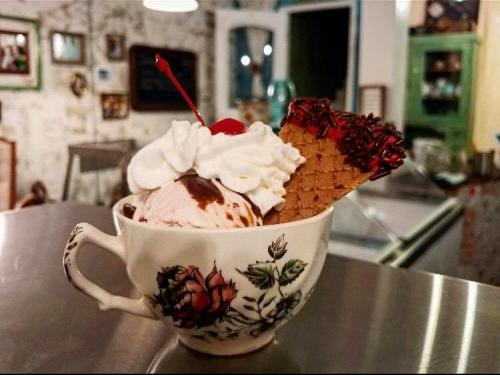 Source: www.facebook.com/UncommonCupsandCones/
This next sweet addition to SoIN can be easy to miss because of its location, but as they say, good things are worth searching for. Tucked between two houses sits a little sky-blue building with 30+ ice cream flavors. Uncommon Cups and Cones (518 Vincennes St.) offers fun flavor names like Exhausted Parent, a bourbon-spiked espresso ice cream with bittersweet chocolate chunks and Halley's Comet, a rich milk chocolate and vanilla ice cream with caramel ribbons and caramel truffles.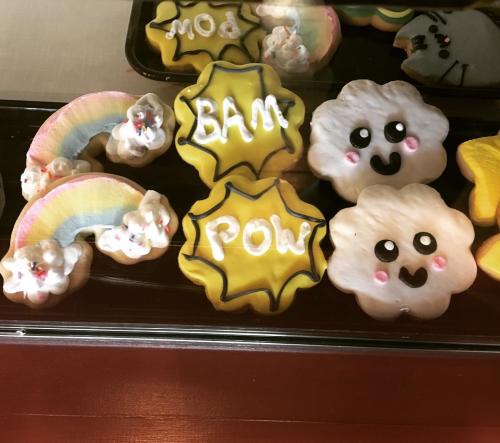 Source: www.facebook.com/LevelUpBakeryIN/
If ice cream isn't your thing, stop by Level Up Bakery (1991 Vincennes St.), a great place to grab a variety of freshly baked goods like pastries, bread, cookies cheesecakes and other seasonal products. They even have an arcade to enjoy while you're waiting on your order. Beat the heat and grab a tasty treat at any one of these sweets and treats stops found only in SoIN. 
For Fun When the Sun Goes Down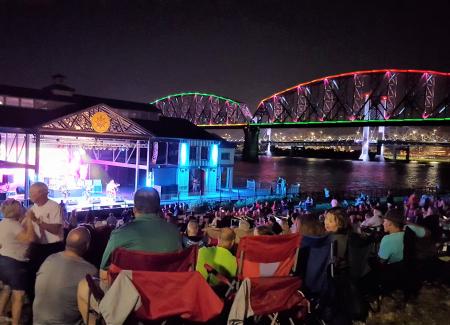 Meet us at Jeffersonville's RiverStage to enjoy the breeze as it wafts off the Ohio River. Every Friday night from June through Aug. 23 you can relax on the lawn listening to live music while you take in views of the Big Four Bridge and the Louisville skyline. Each Saturday night through Aug. 24, you can watch family-friendly movies on a big screen. And, bonus: all RiverStage events are free! 
In the 50's, drive-in theaters were the place to be. Only 19 drive-in theaters are left in Indiana, so enjoy a classic retro experience at SoIN's Georgetown Drive-in Theater.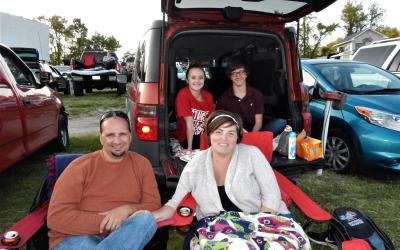 Family-owned and operated since 1951, the two-screen drive-in theater is a summer treat. Flashback to the old days with a vintage concessions cartoon enjoy new releases and special features with the family or someone special. You're welcome to dress up in poodle skirts and biker jackets, too.
No Sun Protection Needed
Gather the family and enjoy cool matinee at Derby Dinner Playhouse. The Disney classic and Oscar-winning smash hit, Shrek the Musical is playing July 3 - August 18.
When you're ready to make a splash, visit our park listings for SoIN pools and splash pads.
Check our events listings for more summer fun!