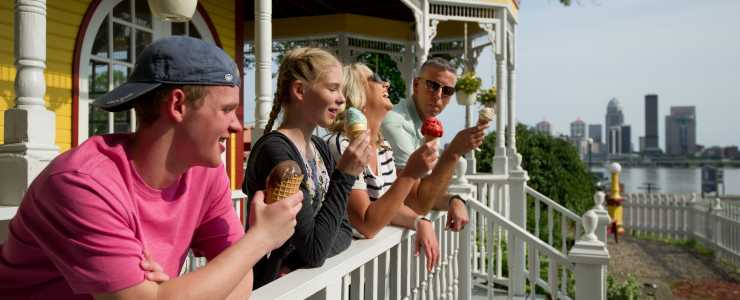 Summer days in SoIN are great for cooling in the pools and water slides! But there are plenty of other fun ways to keep cool in Southern Indiana.
Want ideas on how to stay cool this summer without the pool? We've come up with a few ideas.
Cool off at these SoIN sweet shops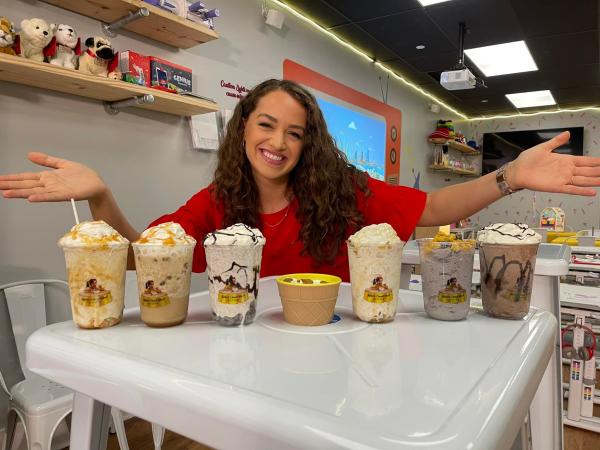 Mix Your Own Shake and Play at Taylor's Cereal Bowl Kitchen
New places for sweets, treats and fun are always popping up in Southern Indiana. Now you can visit a place for sweets AND fun at Taylor's Cereal Bowl Kitchen in downtown Jeffersonville. This shop offers mixed shakes, as well as a sensory-inclusive space where families can enjoy interactive activities, including creating their own animated artwork!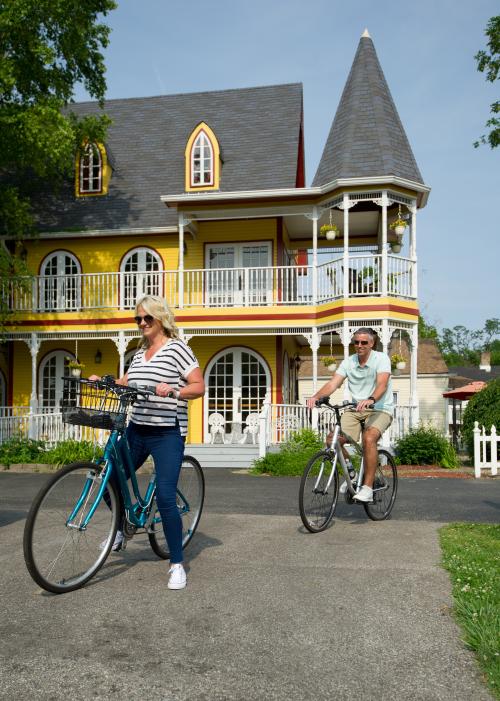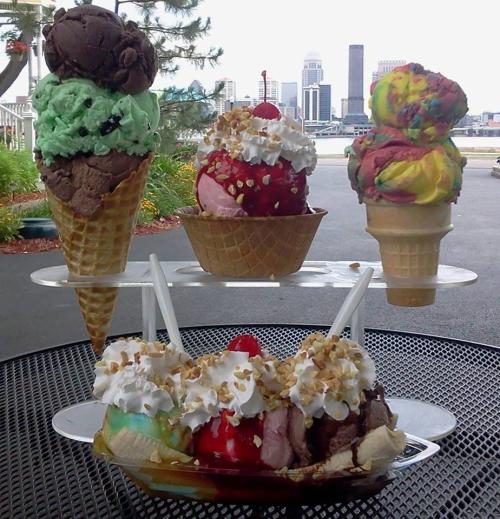 A Refreshing Stop on the Ohio River Greenway: Widow's Walk Ice Creamery
This charming Victorian replica home along the Ohio River offers ice cream treats and the best views of the Louisville Skyline. Enjoy one of their 20 flavors of hand-dipped ice creams, specialty shakes or sundaes in a tranquil garden. Two local favorites are the Proud Mary's Peanut Butter Cup Sundae and the Bananaberry Shake.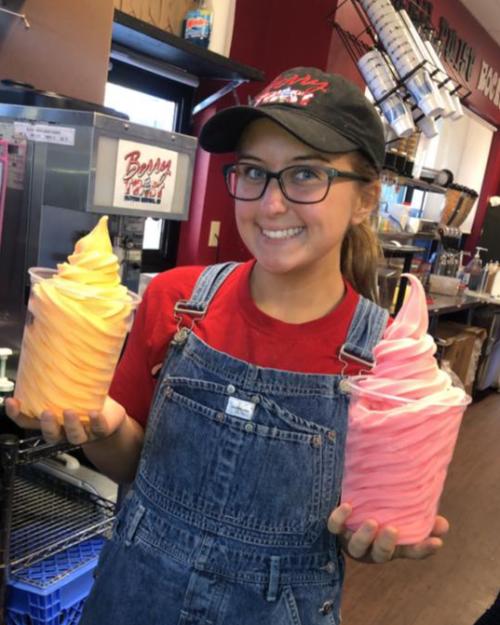 Best Sherbet: Berry Twist
A Floyds Knobs tradition since 1978, the Berry Twist serves your favorite ice cream treats! Follow State Street in New Albany, known as "Paoli Pike" by locals, for a scenic drive with vistas overlooking New Albany and Downtown Louisville. Berry Twist has a reputation for having the best sherbet around. Flavors change throughout the season with three flavors offered daily. Follow their Facebook account to find out which flavors are available when you visit.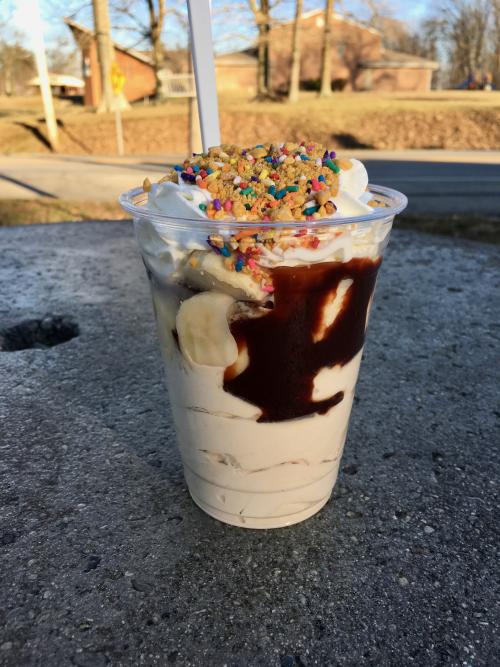 Retro Style: Polly's Freeze
This Southern Indiana hotspot in Georgetown has been dishing out burgers, fries, and milkshakes since it opened in 1952. Polly's Freeze continues to offer excellent service and good food in an authentic 1950s atmosphere. Look for the bright neon parrot on a hot summer evening, and you know you have found the right place.
For Fun When the Sun Goes Down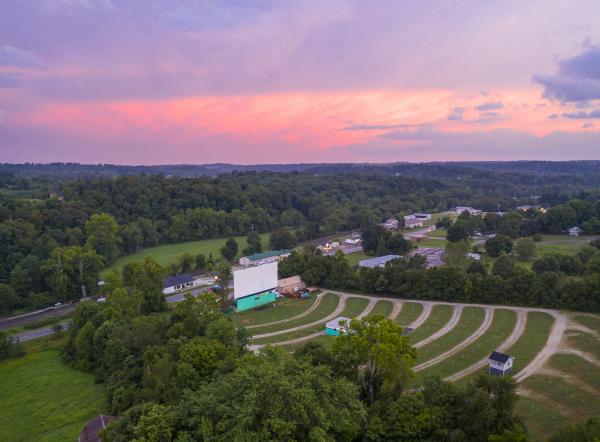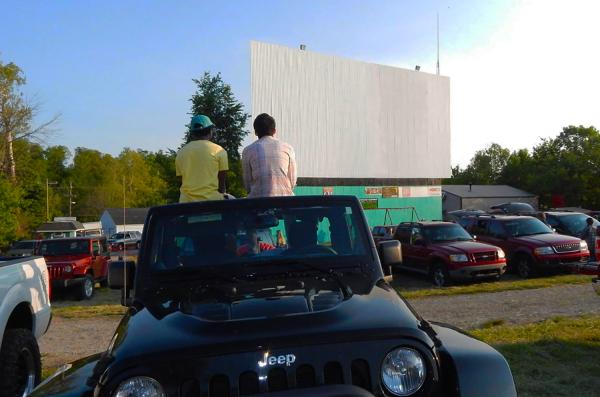 Georgetown Drive-In
In the '50s, drive-in theaters were the place to be. Only 20 drive-in theaters are left in Indiana, so enjoy a classic retro experience at SoIN's Georgetown Drive-in Theater. Family-owned and operated since 1951, this summer treat is a two-screen drive-in theater that kicks it old school! Flashback to the old days with a vintage concessions cartoon. Enjoy new releases and special features with the family or someone special. You're welcome to dress up in poodle skirts and biker jackets, too.
Find Some Shade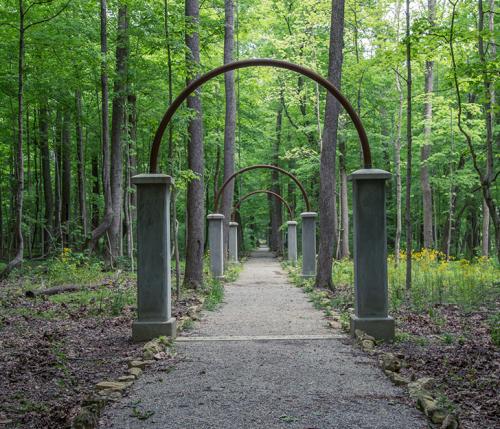 Cool down by exploring Southern Indiana's parks and trails. Sit under a tree for a picnic, read a book or set out on a trail to enjoy the serenity of nature. Some of our parks even have places where you can take a dip in a lake or river!
No Sun Protection Needed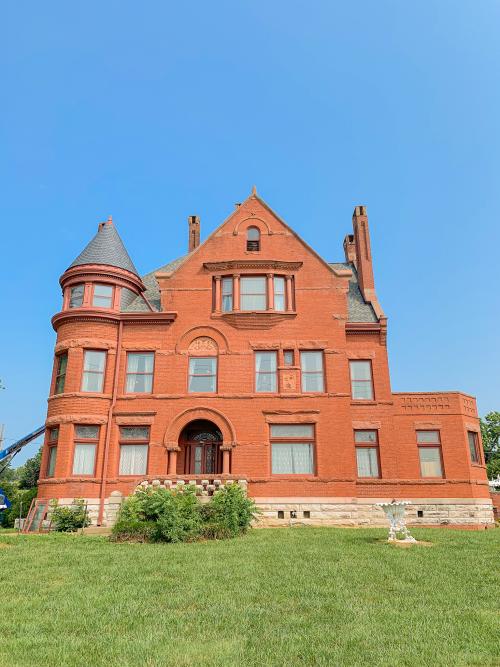 Soak up some knowledge at a museum! Southern Indiana and Louisville, KY offer one-of-a-kind museums that are can't miss when visiting the region. There are museums for just about every interest from art to history to sports. SoIN museums include Carnegie Center for Art & History, Howard Steamboat Museum, Vintage Fire Museum, Clark County Museum and more!
Check our events listings for more summer fun!