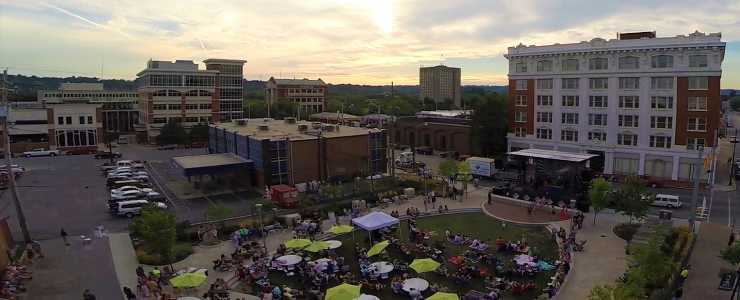 Summer days in SoIN are great for cooling in the pools and water slides, but we can't swim all day. Want ideas on how you can stay cool and have fun this summer? We've come up with a few ideas.
New (and cool) this Summer in New Albany
Downtown New Albany is offering something new at Bicentennial Park this year: The Summer Break Series. Created to give people respite from the ho-hum, the park will host a variety of fun, family-friendly activities in June.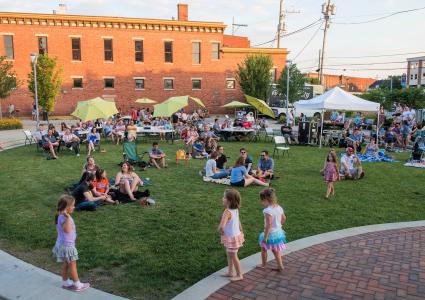 You can play Uno, Jenga, Checkers or Connect Four with oversized game pieces. If flexing your recall skills are more your speed, check out the trivia night. Sing along with a live band for Karaoke night or enjoy the fun of a scavenger hunt.
Summer Break fun begins each Friday evening through June 22. If you get hungry, need a cool drink or want a frozen dessert, excellent restaurants and shops are nearby. NewAlbanyCityHall.com/events
MESA, A Collaborative Kitchen is known for its unique experiential dining events curated by the region's top chefs. Most events are suited for an adult palate, but MESA recently held a popular youth baking competition. Because of its success, Bobby and Ysha Bass will offer MESA Kids Cooking School, opening later this summer.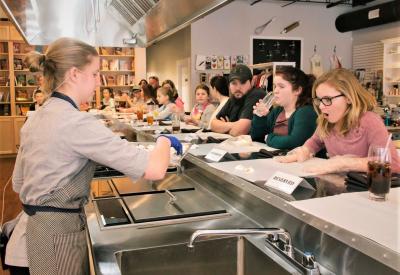 MESA Kids will feature cooking camps, classes and themed events for children ages 7 to 14. Much like karate, students will earn culinary patches in a chef's "black coat" program as they learn new techniques. Look for this fresh concept to open at 154 E. Main Street in downtown New Albany. MesaChefs.com

Want a bit of California beach vibe right here in SoIN? Be ready for the summer opening of Longboard's Taco & Tiki.
Owner Ian Hall of The Exchange and Brooklyn and the Butcher restaurants created Longboard's out of a passion for endless summers, delicious food, and exotic drinks. Longboard's menu features Korean and Latin-inspired dishes, like its Quinoa Bibimbap bowl and Ancho Chili Mahi Mahi taco. The basement tiki bar will specialize in Polynesian-inspired cocktails.
For Fun When the Sun Goes Down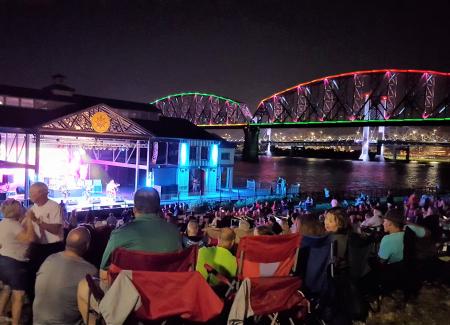 Meet us at Jeffersonville's RiverStage to enjoy the breeze as it wafts off the Ohio River. Every Friday night from June through Aug. 24 you can relax on the lawn listening to live music while you take in views of the Big Four Bridge and the Louisville skyline. Each Saturday night through Aug. 25, you can watch family friendly movies on a big screen. As a bonus, RiverStage events are free! https://jeffparks.org/the-riverstage/
In the 50's, drive-in theaters were the place to be. Only 19 drive-in theaters are left in Indiana, so enjoy a classic retro experience at SoIN's Georgetown Drive-in Theater.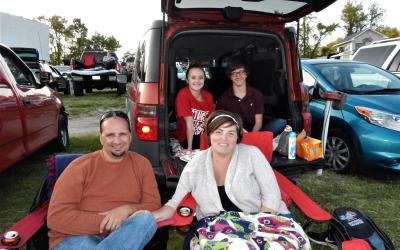 Family-owned and operated since 1951, the two-screen drive-in theater is a summer treat. Flashback to the old days with a vintage concessions cartoon, enjoy new releases and special features with the family or someone special. You're welcome to dress up in poodle skirts and biker jackets, too.  GeorgetownDrivein.com
No Sun Protection Needed
Gather the family and enjoy cool matinee at Derby Dinner Playhouse. The fairytale classic, Rapunzel, is playing June 2-July 7.
If you are a fan of the water, visit our park listings for SoIN pools and splash pads.
Check our events listings for more summer fun!