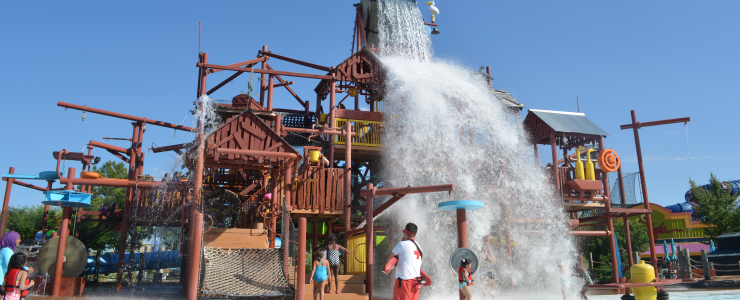 When the summer heat is on, we've got fun ways for the whole family to cool off! Here's where you can experience water play the SoIN way: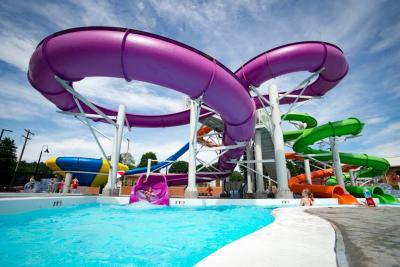 1. River Run Family Waterpark is equipped with cool water slides, a steamboat water feature, and a toddler-wading pool. River Run's lazy river is a relaxing getaway from a hurried day. River Run offers a family annual pass which is a great option for families who are poolside most of the summer, as well as a concession stand and a space for birthday parties and group visits.
224 West Daisy Lane, New Albany, Ind. (812) 948-5380
See more details at River Run Family Waterpark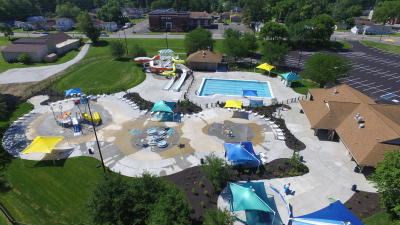 2. Visit Clarksville Cove Family Aquatic Center for splash pads, interactive play areas for children, a swimming pool, slides and a private area for birthday parties. Season passes are available to residents and non-residents. Grab a bite or drink at the Toucan Café. And on not-so-hot days of summer, no worries, all the water at this aquatic center is heated!
800 S. Clark Blvd., Clarksville, Ind., (812) 280-2095
See more details at Clarksville Cove Family Aquatic Center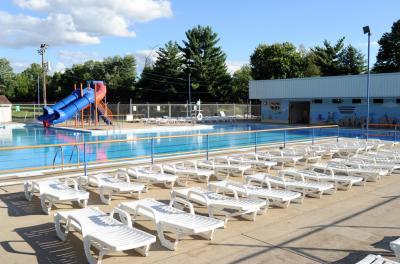 3. Sellersburg Town Pool has become a fun option for families to keep cool every summer. This neighborhood pool has friendly staff, lap swim, pool slides, dive-in movies, group aerobics and an end-of-season 'Pooch Plunge' that allows dogs to take a dip too! Season passes are available for purchase.
415 Oak St., Sellersburg, Ind. (812) 246-8067
See more details at Sellersburg Town Pool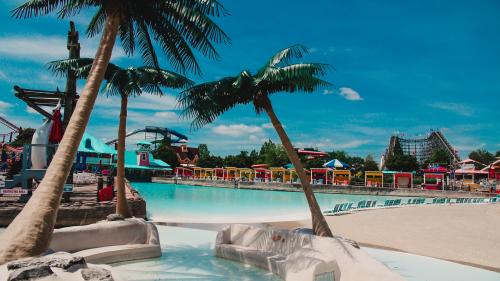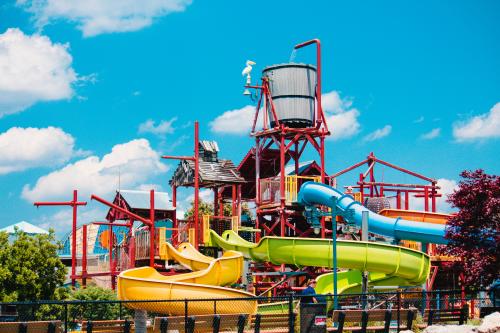 4. Nearby Hurricane Bay at Kentucky Kingdom quenches any thirst for water fun. Looking for a BIG water experience? Ride gnarly waves of up to 6 feet in the Big Surf wave pool, get soaked at Buccaneer Beach, or just be lazy and float along Castaway Creek. If you plan to visit frequently, check out season passes.
937 Phillips Lane, Louisville, Ken., (502) 813-8200
See more details at Hurricane Bay at Kentucky Kingdom
5. Celebrate summer at Silver Street Park's fanciful splash pad. From the towering umbrellas to tiny frogs, children will get soaked in silly water fun. The park's indoor sports turf facility, football/soccer stadium, basketball courts, and skate park are open year-round too.
2043 Silver Street, New Albany, Ind., (812) 949-5448
See more details on Silver Street Park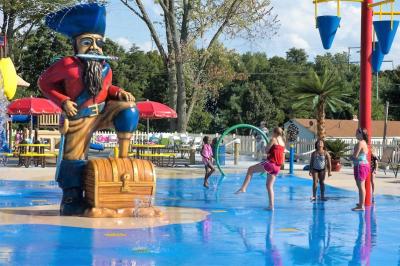 6. Ahoy, matey! Enjoy swashbuckling and splish-splashing fun with a 10-foot-tall pirate and eight other pirate-themed water features at the Charlestown Family Activities Park's Sprinkle Pad. Skip over to the adjacent playground where a pirate ship-themed playground provides "arr's" of pretend play. Admission includes access to the splash pad, pirate playground, putt-putt, roller skating, outdoor games and video game use!
1000 Park St., Charlestown, Ind. (812) 256-3422
See more details at Charlestown Family Activities Park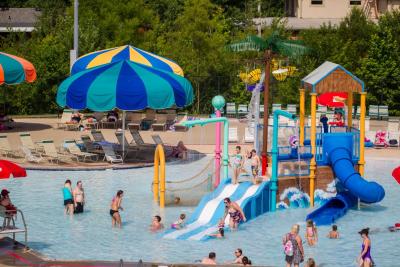 7. Jeffersonville Aquatic Center offers serious swimmers an outdoor six-lane, 25- and 50-meter competition pools. This aquatic center also features two water slides, a zero-depth-entry family pool, and a "sprayground" for some serious water fun for the whole family. Keep an eye out for the end-of-season Pooch Plunge. Rent out a shelter to celebrate birthdays. Season passes for families and individuals are available.
2107 Middle Road, Jeffersonville, Ind. (812) 282-7946
See more details at Jeffersonville Aquatic Center
​
8. Kevin Hammersmith Memorial Park Splash Pad, a newly open playground and splash pad at Kevin Hammersmith Memorial Park, engages all senses, providing lots of fun accessible to all. Cool off in the splash pad and then explore the playground (or vice versa). The space is wheelchair accessible. The playground features a zip track where you can race with friends and a section for the visual and hearing impaired, including a 'giggle box' full of funny noises. 
4400 Lewis Endres Parkway, New Albany, Ind., (812) 948-5360, See more details at Kevin Hammersmith Memorial Park