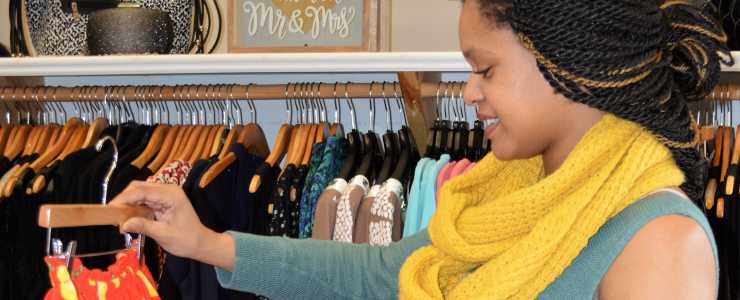 Put those bulky sweaters away—it's spring! We're here to help put spring in your step and in your closet by shopping for spring fashion in SoIN.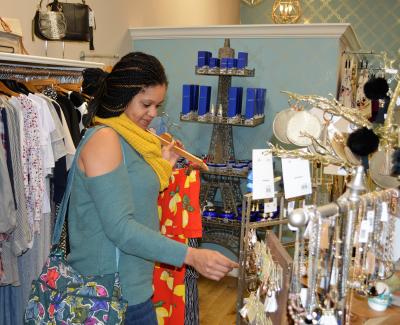 Christian loves the selection at Sapphire on Spring Boutique in downtown Jeffersonville!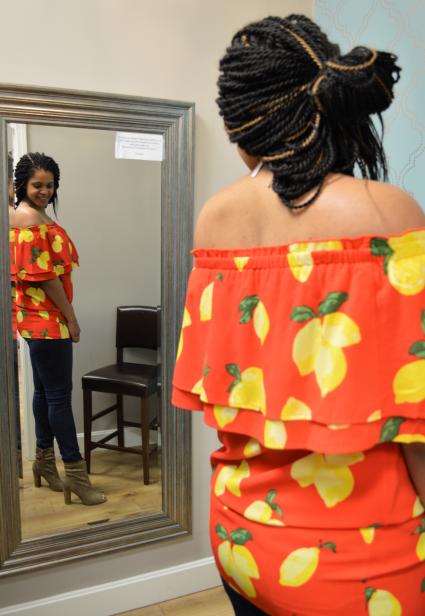 This bright, off-the-shoulder dress can also be worn with jeans. Don't you just love the booties she's wearing?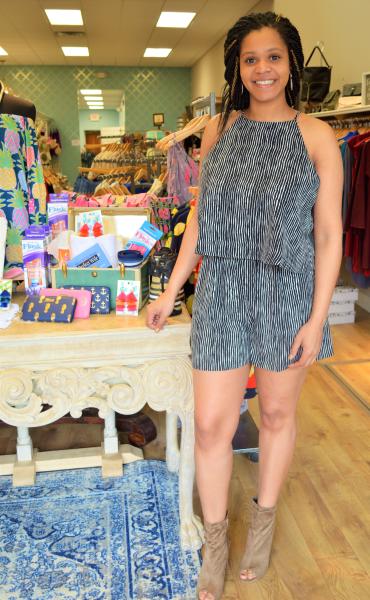 Rompers are stylish, versatile, and comfortable!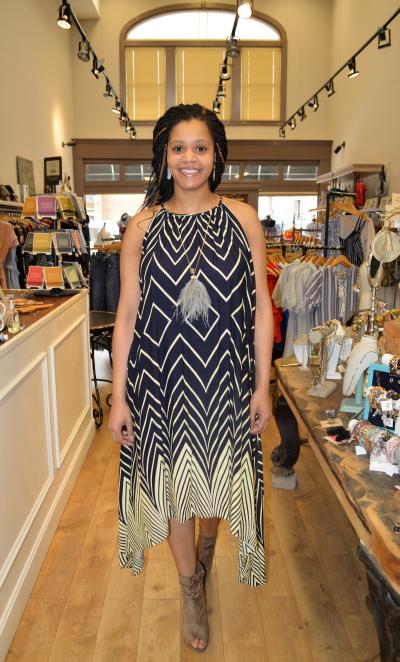 Navy and white combinations are in for spring. This flowing, simple handkerchief hem dress is stunning on Christian! The booties are the same ones she wore with the red dress and romper.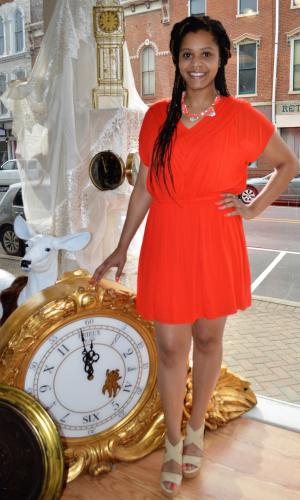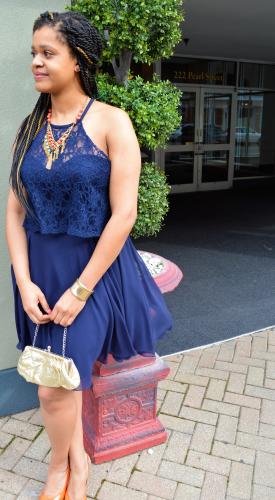 At Mariposa Consignments in New Albany, Christian couldn't decide if she liked the orange knit dress or lacy lapis blue dress the best. She chose orange and gold accessories that went perfectly with both.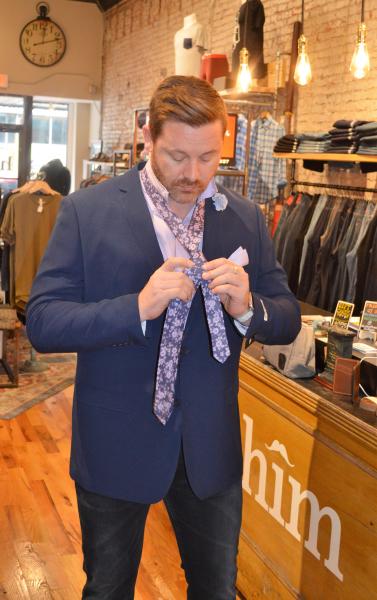 A block away at HIM Gentleman's Boutique, Paul tries on a navy sports coat. The lavender-checked shirt and purple flower-print tie add the right pop of color for spring.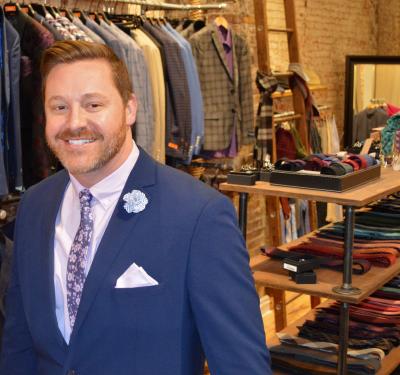 The result? A classic look made new with vibrant hues.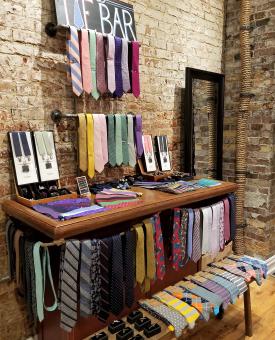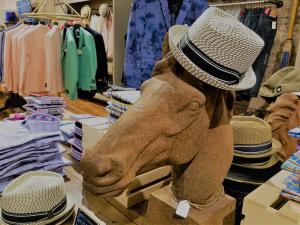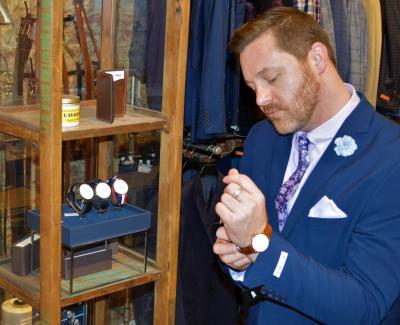 Ties, hats, watches—HIM has timeless accessories for men. After inspecting the accessory case, Paul found a watch he really liked.
You can be ready for spring AND Derby!  You will find these and other spring fashions in downtown Jeffersonville and New Albany shops.