Southern Indiana Fall Colors & Activities 
Southern Indiana's countryside attractions and parks are simply beautiful during autumn. Set your sights and your GPS for the following, and you'll be in memorable fall excursions in SoIN.
Travel down State Road 62 to Charlestown State Park where its 15,000 acres provide breathtaking views of the Fourteen Mile Creek valley and the Ohio River along its 6 trails. For a "roads less traveled" trek, hike trail 3 to Rose Island—a once-popular 1920s amusement park whose structural remains are now an exhibit. Interpretive panels with old photos and stories along the way help you see what the park was like. End the day with a picnic or camp overnight. The park has 60 full hook-ups, a playground, and shelter houses.
Charlestown State Park
12500 State Rd. 62, Charlestown, IN 47111
(812) 256-5600
Meander along State Road 31 in Henryville, and you'll discover Clark State Forest, Indiana's oldest state forest. Originally 2,028 acres of land, the park grounds now encompass almost 24,000 acres of forested beauty. The state forest is home to the southern end of the 58-mile Knobstone Trail, Indiana's longest hiking path.
Hikers can enjoy 2 other trails: White Oak Nature Trail, and Resource Trail, both self-guided and only a mile long. They are a nature lover's dream during the fall with red and gold hues from the white oak. On a clear day atop the 1,035-foot fire tower, you can see Louisville's skyline.
Recreation spots include:
Picnic areas
8 shelters
7 lakes for fishing
Mountain biking and horseback riding trails
and a shooting range.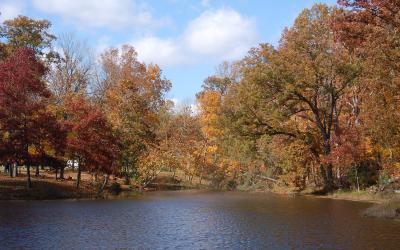 Clark State Forest
State Rd. 31, Henryville, IN 47126
(812) 294-4306
Head to Starlight where you'll find SoIN agritourism gems: Joe Huber Family Farm & Restaurant and Huber's Orchard, Winery & Vineyards. On your way, you'll drive through hilly surrounds and see some of southern Indiana's most brilliant foliage full of brilliant red, yellow, and orange.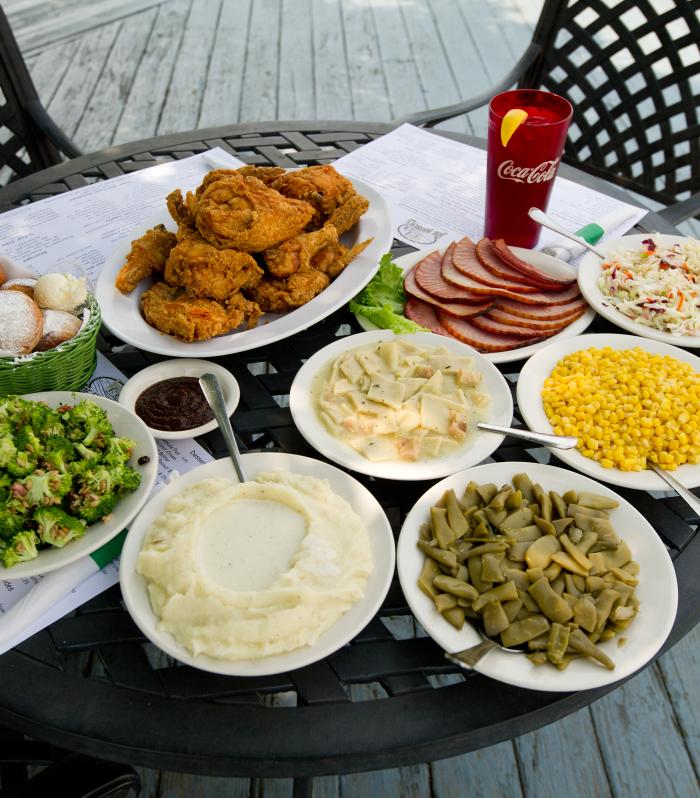 Speaking of orange, u-pick pumpkins are the hot item at Joe Huber's and a portion of proceeds benefit the local WHAS Crusade for Children charity. For made-from-scratch goodness, dine at Joe Huber's yummy Fall Buffet, served through October. Feast on fried chicken, Huber honey ham, mashed potatoes with gravy, chicken and dumplings, green beans, corn, fried biscuits with apple butter, German slaw, and Waldorf salad. During the entire month of November, Joe Huber's serves a Thanksgiving meal that includes roasted turkey, homemade dressing, and pumpkin pie.

Joe Huber's Family Farm & Restaurant
2421 Engle Rd., Starlight, IN 47106
(812) 923-5255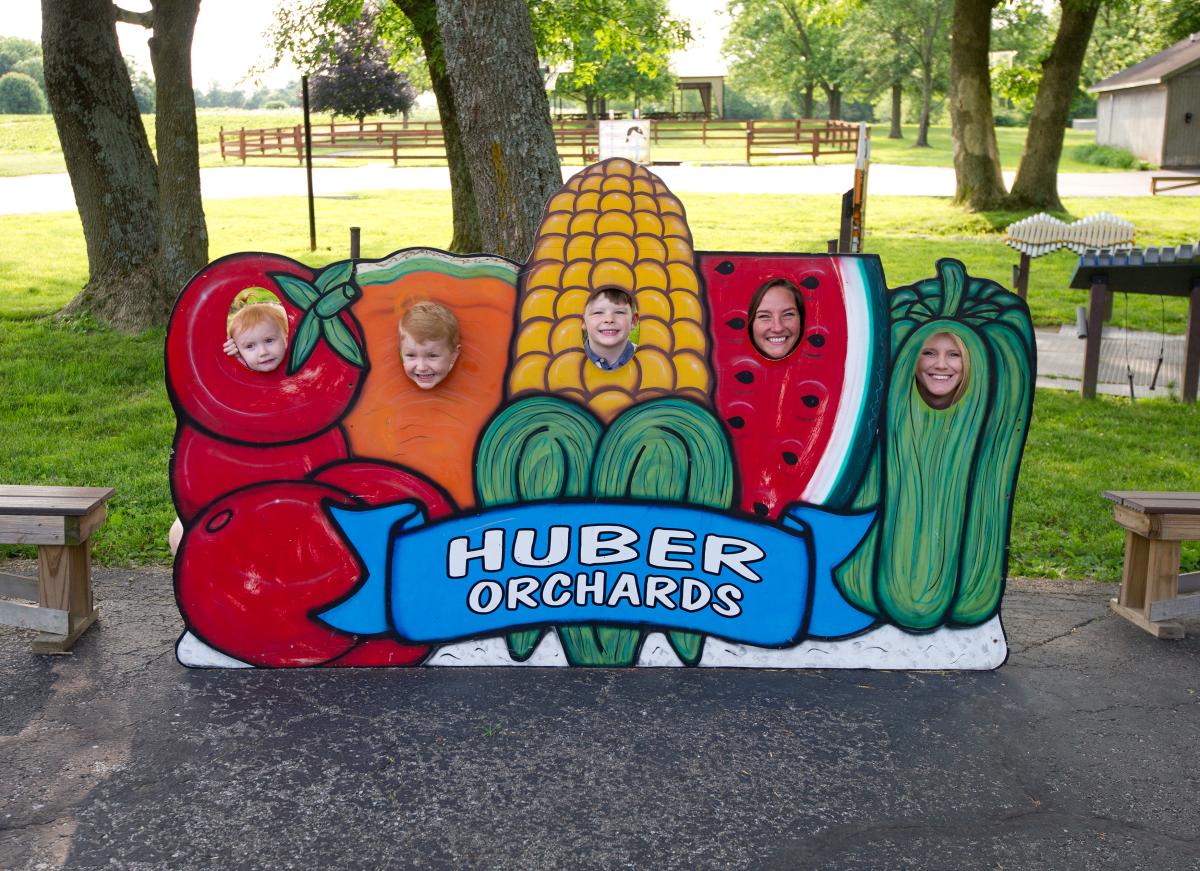 A fall visit to Huber's Orchard, Winery, and Vineyards is great for family fun. Adults will enjoy its winery and distillery tours and tastings, live music on the patio (through October), and lunch or refreshing fruit and cheese plate from Starlight Café. For children, the Family Fun Park's grain train, pedal karts, trike corral, rope maze, and "larger than life" animals provide hours of fun! Families always enjoy the tractor rides for u-pick fruits and vegetables. Through mid-October, pick ripe and fragrant apples for eating or baking. Varieties such as Granny Smith, Mutsu, Fuji, and Gold Rush are seasonal favorites.
Huber's Orchard, Winery & Vineyards
19816 Huber Rd., Starlight, IN 47106
(812) 923-9813
Find other parks and trails that are beautiful in the fall.