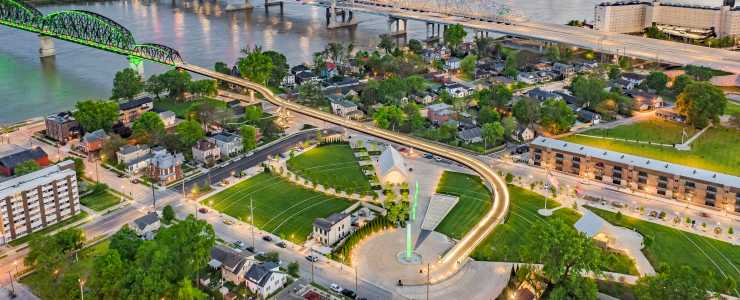 Juneteenth is coming quickly and GoSoIN wants to help you find a celebration to commemorate this truly important American holiday.
While originating in Galveston, Texas, Juneteenth has been celebrated annually around the United States since 1865. The holiday marks the day that the final group of enslaved Black people were given their freedom. On June 19, 1865, two years after the Emancipation Proclamation originally freed all enslaved people, this final declaration by Union army general Gordon Granger made it official in the parts of Texas where the proclamation had yet to be enforced. Even still there were some that remained enslaved in Indigenous areas that had sided with the Confederacy. These people would not be freed until 1866. This number was small but still significant when looking at the length of time it took to truly abolish chattel slavery in the United States. 
The celebrations are held in remembrance and in celebration of the present with a focus on keeping this history fresh and alive in the memories of present-day United States citizens who may have forgotten what it took to truly gain freedom. On June 5, 2021, Juneteenth became a federally recognized holiday. 
Check out these local celebrations:
Southern Indiana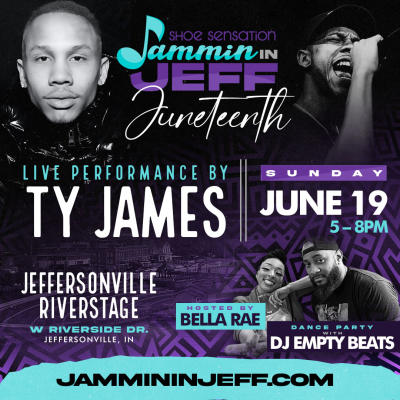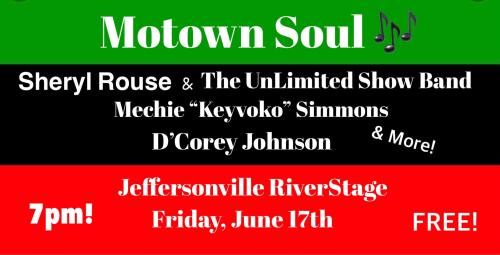 June 17 & 19 – Jammin' in Jeff at the Riverstage
June 17 - Motown Sounds from Sheryl Rouse and Friends
June 19 - Ty James and Dance Party with DJ Empty Beats
June 18 – Juneteenth Celebration and Juneteenth History Harvest at Floyd County Public Library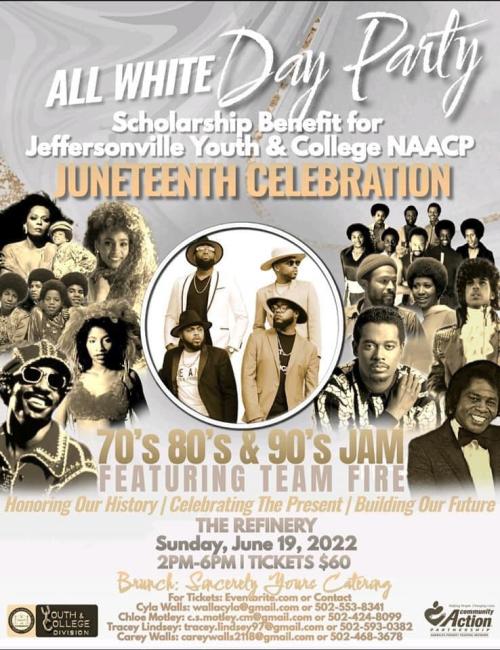 June 19 – All White Day Party: Juneteenth Celebration Brunch at the Refinery (benefiting the Jeffersonville NAACP Youth Council Scholarship)
Louisville
June 16 – 19 – Louisville Juneteenth Festival with 4 days of events.
June 19 – Jazz at the Heritage Center Celebrating Juneteenth & Father's Day 2022
June 20 – Coleman Preparatory Academy: Juneteenth in Shawnee Park
More events and exhibits to honor Juneteenth:
Carnegie Center for Art & History – Ordinary People, Extraordinary Courage: Men and Women of the Underground Railroad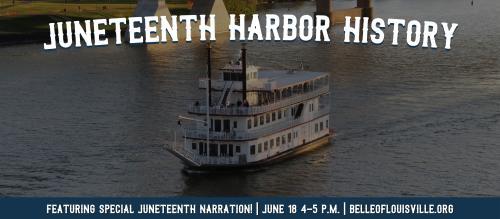 Belle of Louisville – Journeys to Freedom: (Un)Known Project River Cruise
Support Black-Owned Businesses:
Another way to celebrate Juneteenth is to visit and support Black-Owned tourism and hospitality businesses in our area. A few of these include:
Poppin' Flavors in Jeffersonville created a Celebration Mix to encourage reflection and celebration around the Juneteenth Holiday. The mix features a combination of black cherry, golden lemon and green apple.
Mrs. and Mr. Cotton Candy will be celebrating June 18 with the Floyd County Library. 
Taylor's Cereal Bowl Kitchen where you can find delicious mixed shakes and sensory-inclusive fun.
Big Ben's D & M Restaurant at the Depot is a must-stop to fill your BBQ cravings.