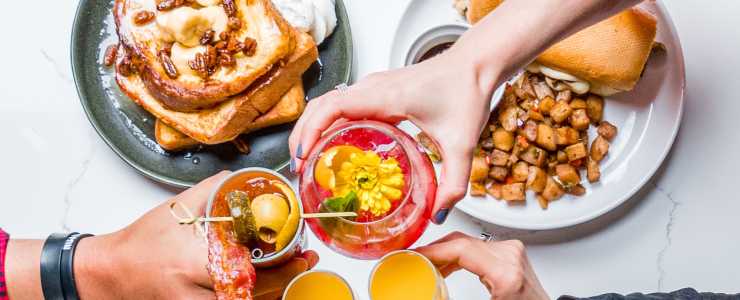 No matter the season or the state of the world, one thing can bring us all together with more vigor and enthusiasm than a holiday dinner: brunch.
Caught between indulging in your favorite caffeine or embracing Dame Judi Dench's lifetime commitment to champagne? Order the coffee AND the mimosa--we're brunching here.
Southern Indiana is bursting with indulgent selections, offering brunch so classy, you belong in an English rose garden with the dame. Or you can whet your Southern palate with classic country selections even if you choose not to rise with the roosters.
Classy, Boozy Brunch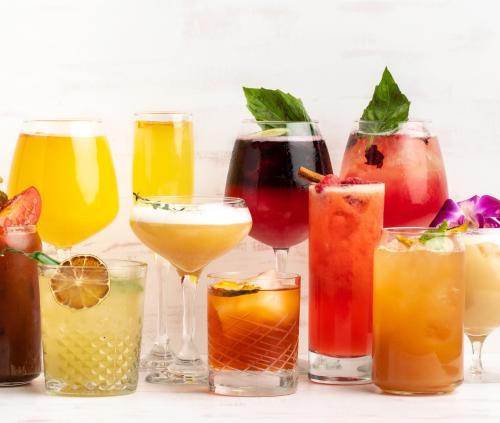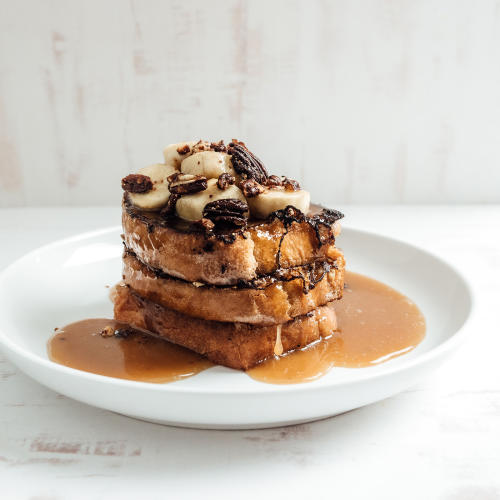 Brooklyn & The Butcher (Sundays 10 a.m. - 2 p.m.)
With an impressive brunch reinvention, Chef Ming Pu and Beverage Director Emily Sigo whipped up an incredible selection for the classy, bougie bruncher. With three steak & eggs options, a beautiful assortment of omelets, and a cocktail menu to tantalize all the senses, Brooklyn & The Butcher should be added to your rotation ASAP.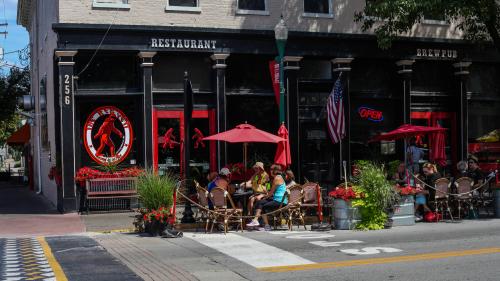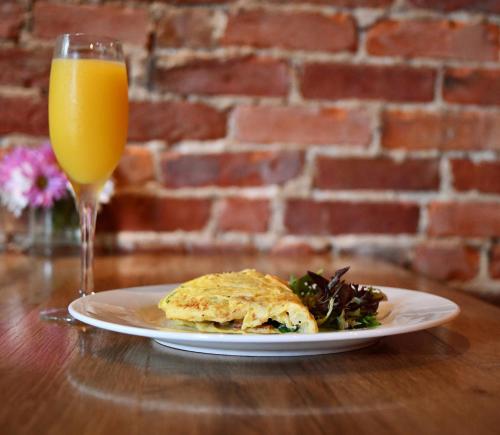 Red Yeti (Sundays, 11 a.m. - 2 p.m.)
Enjoy an epic Sunday brunch at Red Yeti in downtown Jeffersonville. Order up the biscuits & gravy, cornbread pancakes, or their classic steak frites & eggs. You may want to walk off your brunch on the Big 4 Bridge or along the downtown Jeffersonville waterfront!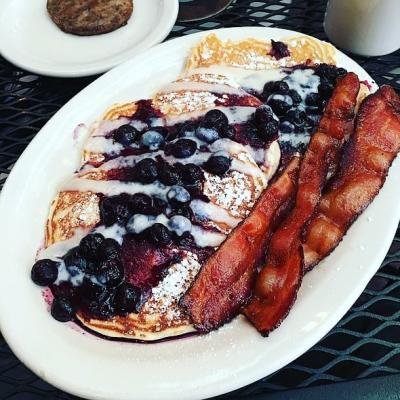 Toast on Market (Wednesday - Sunday, 8 a.m. - 2 p.m.)
This local favorite offers traditional breakfast, as well as unique fare for brunch and lunch—just make sure you get a side of the hashbrown casserole! Whether you are looking for mimosas and bloody marys to celebrate or an espresso to kick start your day of shopping and exploration, make sure you visit the extensive coffee and cocktail menu.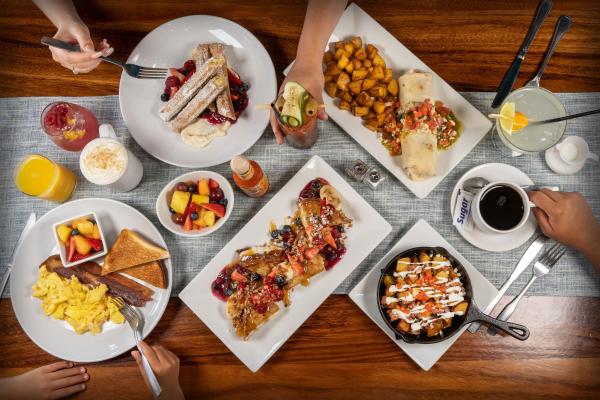 The Sleepy Rooster Morning Kitchen (Open daily, 7:30 a.m. - 3 p.m.)
This breakfast, brunch and lunch spot in New Albany gives the sleepiest of roosters reason to rise with the sun. Chef Roza Zegoviano's menu offers breakfast classics from north and south of the border, including omelets, benedicts and chilaquiles, plus twists on favorites like the divorced rancheros and morning churros. Add a freshly squeezed juice, classic mimosa or spice it up with the fuego bloody mary.
Upload Brewing (Saturday & Sunday: 11AM – 2PM)
Have your next brunch date at Upland Brewing in Jeffersonville on a tri-level patio overlooking the Louisville skyline. Go classic with their biscuits and gravy or try the "Big Nasty," fried chicken with local egg, sausage gravy and a buttermilk biscuit. Those with a sweet tooth can order the 4 Birds Coffee Cake, served with mint and orange zest glaze. Complete your brunch with a Bloody Mary, mimosa or "beer-mosa." 
Brunch on the Fab Side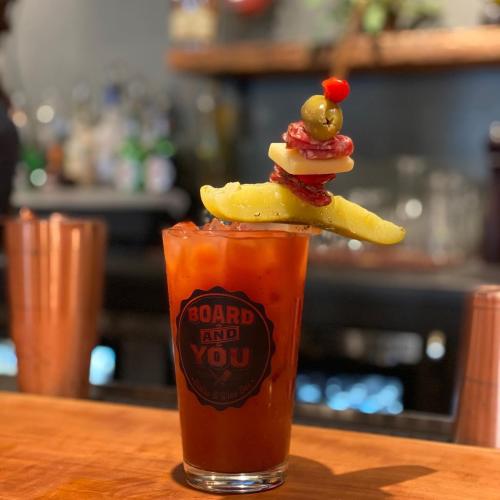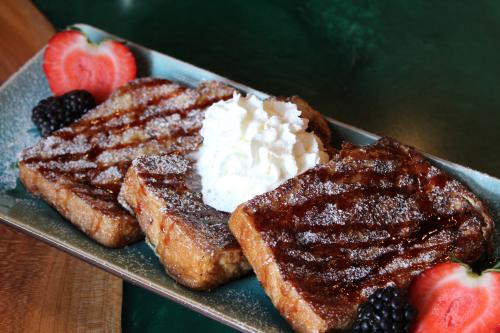 Board & You Bistro: Drag Brunch (check availability on their website/social media)
Does anything say 'classy brunch' more than a wine bar? Board & You Bistro's limited brunch menu checks all the boxes, but you cannot take me away from that gruyere bacon quiche. With the perfect selection of cocktails, I recommend ordering everything on the food menu, get a bottle of champs with orange juice and share a feast with the group! Though they currently don't offer a consistent weekly brunch, they do offer occasional drag brunches to throw some sass in that class!
The Classic Brunch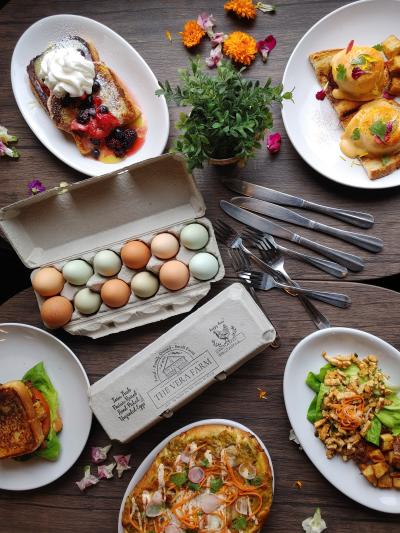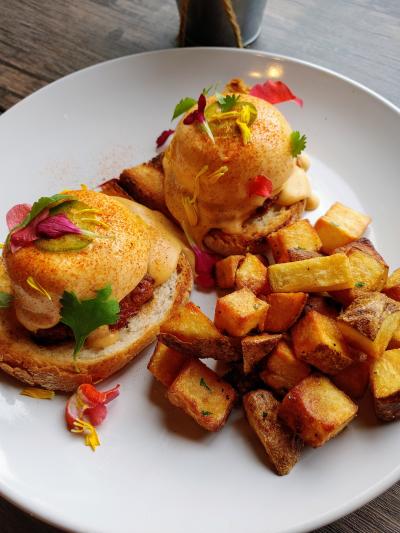 Leaven Bakery (Sunday from 10 a.m. - 2 p.m., and breakfast Wednesday - Saturday 7:30 - 10:30 a.m.)
With the motto "All from scratch. All of the time." you know this brunch is going to be good! Leaven Bakery offers a menu using Asian and Latin flavors, executed with French techniques. The brunch features biscuits and gravy, stuffed French toast, fresh variety of flatbreads.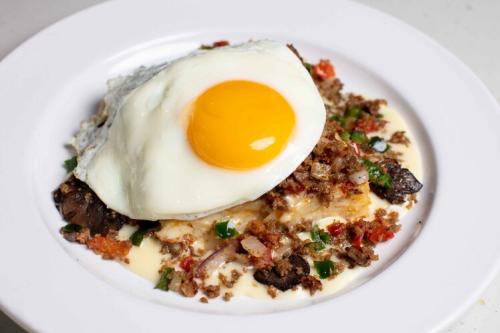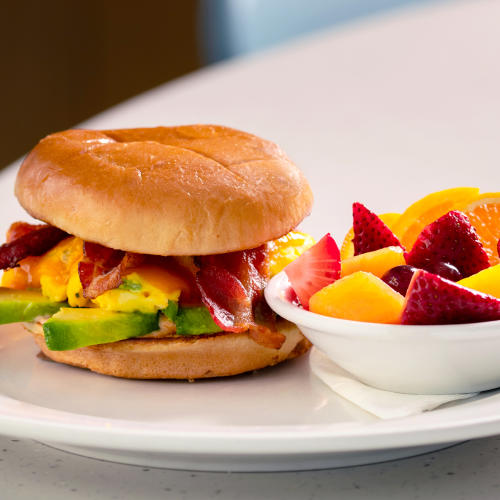 Wild Eggs (7 a.m. - 3 p.m. Saturday & Sunday; 6:30 a.m. - 2:30 p.m. Monday - Friday)
This Louisville-based brunch anchor of the region brings consistency to their extensive menu of sweet stacks (pancakes or waffles -- you can't go wrong), omelets, and every Eggs Benny option imaginable. Wild Eggs offers a classic diner feel with basic brunch cocktails, and this staple in Jeffersonville is often bursting with a line out the door. A second Southern Indiana location is now open in New Albany!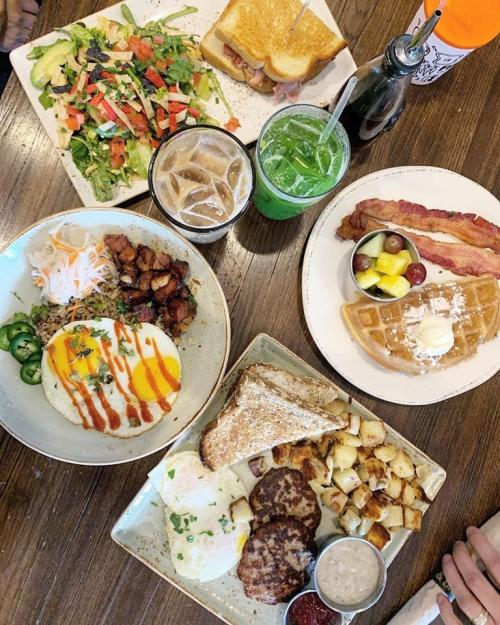 Source: facebook.com/FWClarksville/
First Watch Clarksville (Open daily, 7 a.m. - 2:30 p.m.)
If you like to brunch with the family or with fewer dietary distractions, First Watch offers an incredible amount of healthy or indulgent brunch options. From power bowls to waffles and an incredible selection of omelets and frittatas, plus a friendly family atmosphere, this place has something for everyone. Additionally, its selection of fresh-pressed juices and commitment to support women-owned coffee growers will make you ready to own the weekend!
Whether your brunch persona is a little bougie, a little drag, or little classic, the options are endless for you indulge! If you're stuck in indecision, consider this strategy: order a savory and split a sweet! After all, you are sustaining yourself until dinner...right?