Fall Things To Do in Southern Indiana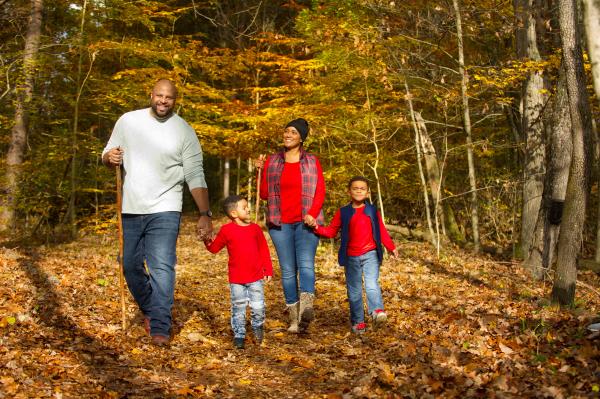 State Parks
Fall is the perfect time to visit one of Southern Indiana's state parks, whether it's a day of outdoor fun or an overnight camping adventure.
Clark State Forest is Indiana's oldest state forest. Established in 1903, it offers camping, fishing, hunting, a shooting range and plenty of places to picnic. There are also hiking and mountain bike trails. You'll find hiking, fishing, birding and camping at Charlestown State Park as well, but this park offers something truly unique -- Rose Island, a former summer resort and amusement park. A hike to the abandoned site of this once bustling getaway is a must-do. And lastly, Deam Lake State Recreation Area offers all the amenities for a great outdoor adventure.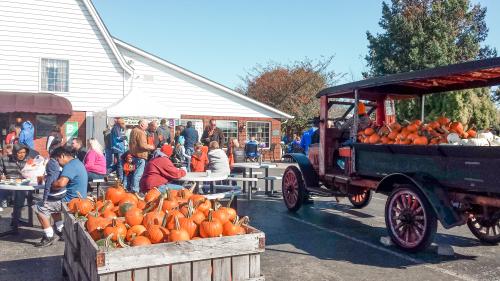 Huber's Orchard, Winery & Vineyards
A special place to enjoy the bounty of fall is Huber's Orchard, Winery & Vineyards. This family-owned Southern Indiana treasure is Indiana's largest winery. A trip to Huber's in the fall has become a tradition for many. A beautiful countryside, pumpkins, apples, fall decorations, tractor rides, great food, and wine and spirits are all waiting for you. Bring the whole family, too. Huber's is family-friendly with children's activities like corn mazes and picking pumpkins and apples.
Harvest Homecoming
One of the largest fall festivals in the region, Harvest Homecoming, is one of the most anticipated events each year by locals and visitors alike. Kids can enjoy carnival rides and other games, while adults can enjoy one-of-a-kind food and visit a variety of vendor booths. It's a week-long (Oct. 1 - 9) event with a diverse program that has everything from a parade to a pumpkin decorating contest to bourbon tastings and much more! The notable booth days are from October 6-9.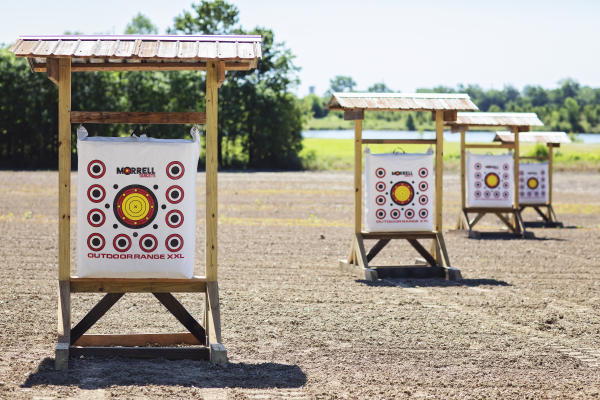 The Sporting Club at the Farm
A newer Southern Indiana attraction is The Sporting Club at the Farm. This 740-acre farmland attraction will satisfy the need for outdoor adventure. It offers shooting sports, archery, upland game hunting, fishing, hiking and other outdoor activities. Nestled along the Ohio River, the Farm offers a new and unique way to enjoy the great outdoors. 
Culbertson Mansion State Historic Site
Take a tour inside the home of William Culbertson, once the richest man in the state of Indiana. With its painted ceilings, carved staircase, marble fireplaces and elaborate plasterwork, the Culbertson reflects the tastes, ideals and lifestyles of the wealthy during the late 1800s. The mansion and its carriage house are said to be haunted. Make sure to visit the mansion this fall to experience one of its tours that highlights the house's haunts and happenings throughout the years. Thrill-seekers can find an extra spooky experience when the mansion transforms into a haunted house … literally, after hours in the fall.
Derby Dinner Playhouse
If you're taking a break from outdoor activities and want to go indoors, make reservations for dinner and a play at Derby Dinner Playhouse. It's the oldest and largest continually operating professional dinner theatre in the country. "Bright Star," inspired by a true story is a tale of love and redemption in the American South that will be on stage from August 24 to October 2. "Murder on the Orient Express," a clever murder mystery brought to you by Agatha Christie will be on stage from October 5 to November 13. The fall children's musical will be "Don't Let the Pigeon Drive the Bus," based on the award-winning children's book of the same name.
Farmers Markets
Fall doesn't mean the end of fresh produce and other local goodies. Four separate farmers' markets, in four welcoming towns - Charlestown, Jeffersonville, New Albany, and Sellersburg – showcase Southern Indiana's bounty and the people who make each place special. 
The New Albany Wicked Walk
Fall and Halloween go hand-in-hand. It's that time of year to shine a light on the shrouded stories of ghosts and other paranormal activities that make up the city's lore. Make plans to take a guided walking tour of downtown New Albany during this scary season. This tour is based on actual documented historical events.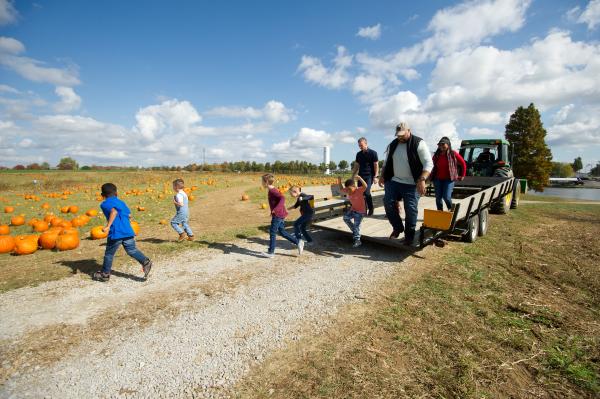 Joe Huber's Family Farm & Restaurant
"Real food" is what's on the menu at Joe Huber's Family Farm & Restaurant. The fried chicken and fried biscuits with apple butter are legendary. Everything is made from scratch and served family-style. Fall is an especially fun time of year with pumpkin picking, wagon rides, a cartoon corn maze and fall treats in the market.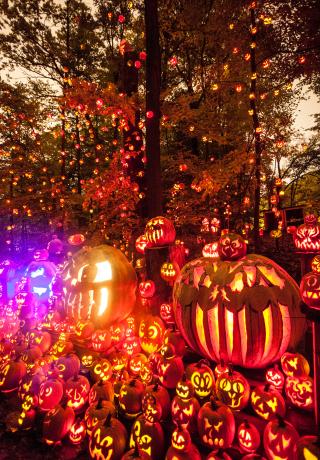 Louisville Jack O' Lantern Spectacular
According to MSN.com, the Louisville region is a top 10 place in the United States during Halloween, and the Jack O' Lantern Spectacular is the must-see attraction. Get out and enjoy this amazing walking path lined with thousands of artistically carved pumpkins. It's running the entire month of October!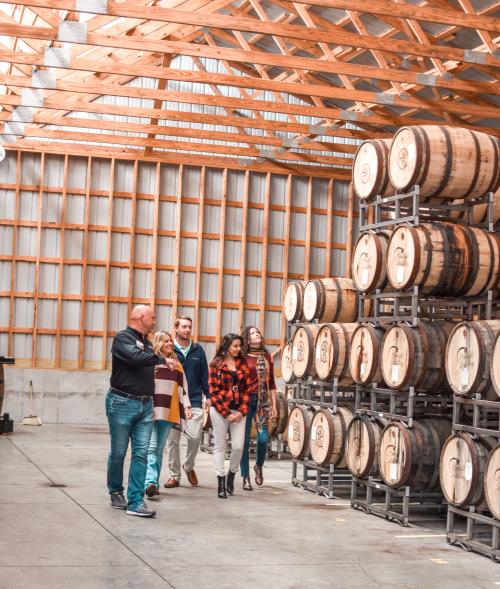 Distilleries
Bourbon has a rich history in this area. A short ride across the Ohio River, Louisville, Ky., is just minutes from Southern Indiana. 95% of the world's bourbon is made in Kentucky, and Louisville has several distilleries that offer tours and tastings of this true American spirit. Once back in Southern Indiana, head to Starlight Distillery for its brandies, bourbons, rye whiskeys, flavored whiskeys, rum and gin.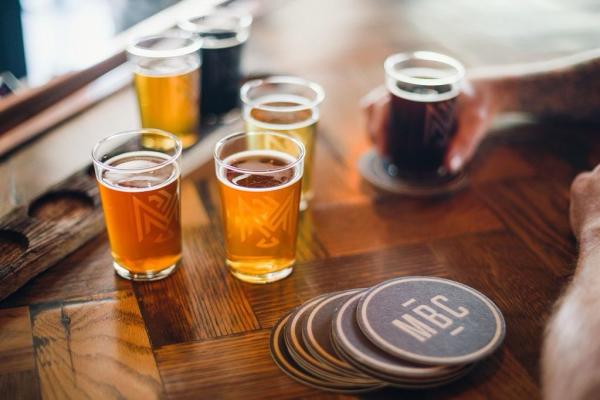 Craft Beer
The craft beverage scene is alive and well in Southern Indiana. The area's breweries provide spots to relax with friends and family while you enjoy specialty craft brews. Crisp air, patio sitting, ball game watching, beer sipping... pure bliss.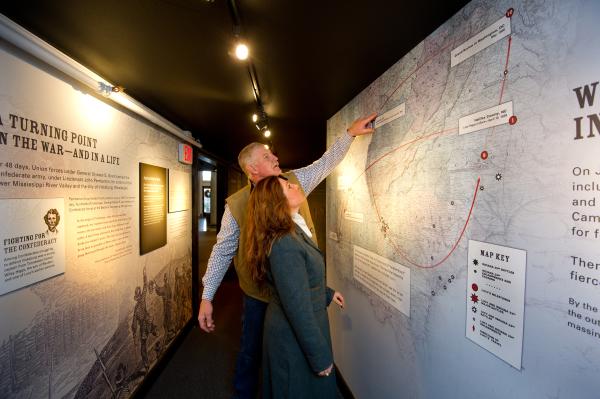 Museums
As the weather gets a bit chillier, you may want to find things to do indoors. There are many unique museums to choose from offering a look at the region's rich history, arts and culture. They will surely keep you entertained when you can't get outdoors. Look for seasonal exhibits and annual events like the Howard Steamboat Museum's Car Show and Vintage Fire Museum's Annual Muster, both in September.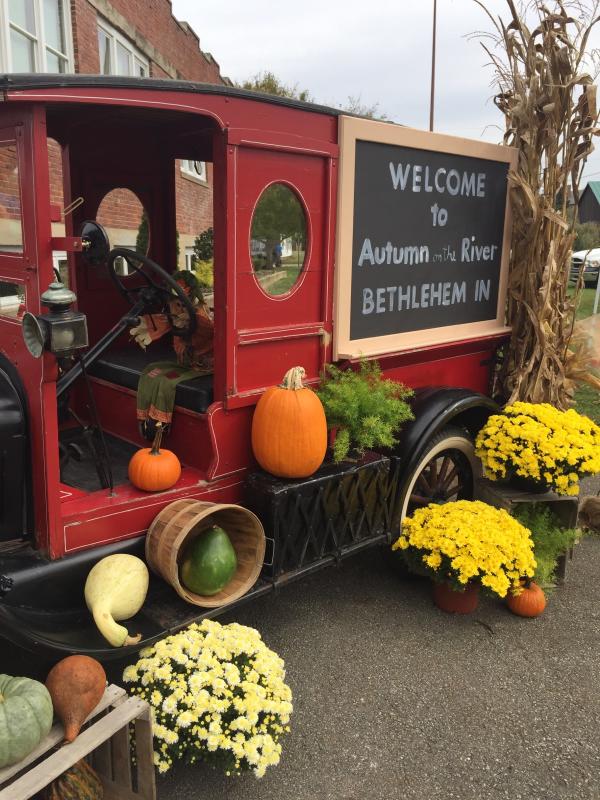 Autumn on the River
Located on the banks of the Ohio River, the township of Bethlehem puts on another significant fall festival in the region on October 15 & 16. Stop by and take part in arts and crafts, the car show, parade and eat delicious food.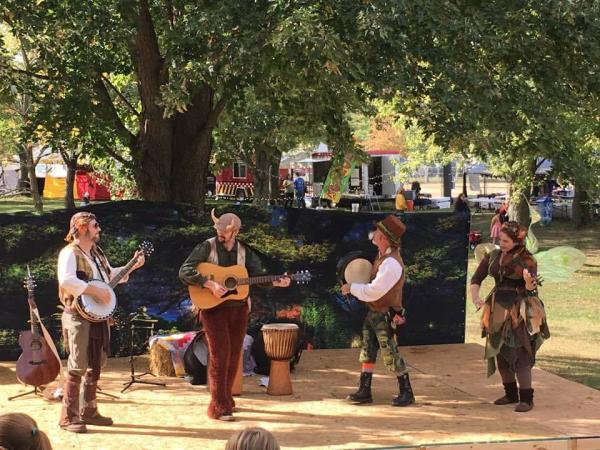 Southern Indiana Renaissance Faire
The Southern Indiana Renaissance Faire is inviting subjects from across the land to Birdsell Castle in Charlestown, Indiana October 15-16 and October 22-23. Attendees can look forward to jousting, knights, live performances, food and craft vendors, and more.


Source: kentuckykingdom.com
Pumpkins at Kentucky Kingdom
Kentucky Kingdom, located just across the river in Louisville, Kentucky, is extending its season this fall for "Pumpkins at Kentucky Kingdom". The new, fall-themed event offers family-friendly entertainment, towering pumpkin sculptures, trick-or-treating and fall photo opportunities.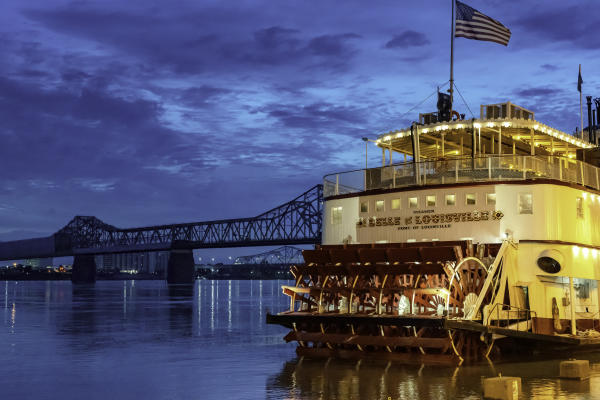 Belle of Louisville
Catch the crisp fall breeze and autumn colors from the Ohio River atop the historic Belle of Louisville. Climb aboard the 100+ year old steamboat for sightseeing cruises, historic programs, dinners, live music and more. This September the Belle is hosting two pirate-themed cruises for buccaneers of all ages.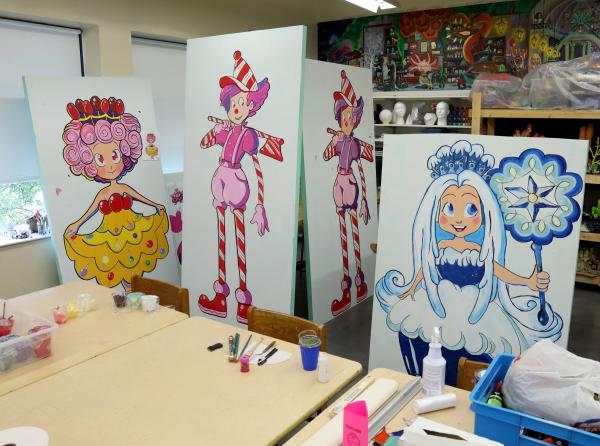 Trail and Treat! Candyland
The iconic board game Candyland will be brought to life on October 28th at the City of Charlestown's Trail and Treat event at Greenway Park. Partnering with Indiana University Southeast students, life-size characters from the game (Mr. Mint, Lolly, King Kandy, Grandma Nut and more) have been created and will be along the trail along with plenty of sweet treats. The pieces of art will be one-of-a-kind! Plus, stay for a movie in the park – Cruella.