Fall Things To Do in Southern Indiana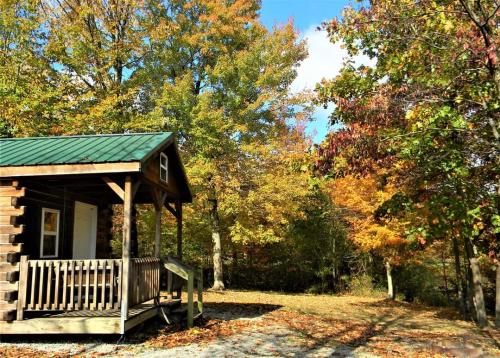 State Parks
Fall is the perfect time to visit one of southern Indiana's state parks, whether it's a day of outdoor fun or an overnight camping adventure.
Clark State Forest is Indiana's oldest state forest. Established in 1903, it offers camping, fishing, hunting, a shooting range, and plenty of places to picnic. There are also hiking and mountain bike trails. You'll find hiking, fishing, birding, and camping at Charlestown State Park as well, but this park offers something truly unique. Rose Island, a former summer resort and amusement park. A hike to the abandoned site of this once bustling getaway is a must-do. And lastly, Deam Lake State Recreation Area offers all the amenities for a great outdoor adventure.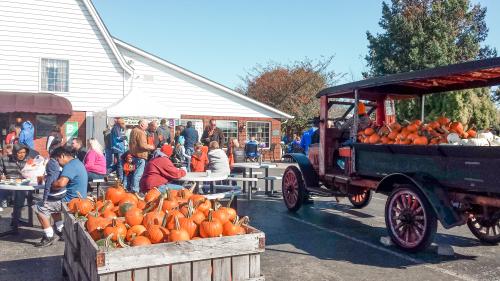 Huber's Orchard, Winery & Vineyard
A special place to enjoy the bounty of fall is Huber's Orchard, Winery & Vineyards. This family-owned southern Indiana treasure is Indiana's largest winery. A trip to Huber's in the fall has become a tradition for many. A beautiful countryside, pumpkins, apples, fall decorations, tractor rides, great food, and wine and spirits are all waiting for you. Bring the whole family, too. Huber's is family-friendly with children's activities like corn mazes and picking pumpkins and apples.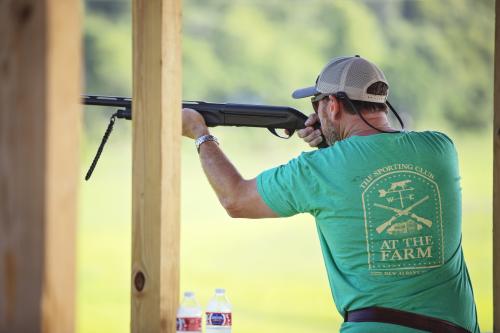 The Sporting Club at the Farm
Southern Indiana's newest attraction is The Sporting Club at the Farm. This 740-acre farmland attraction will satisfy the need for outdoor adventure. It offers shooting sports, archery, upland game hunting, fishing, hiking, and other outdoor activities. Nestled along the Ohio River, the Farm offers a new and unique way to enjoy the great outdoors. 
Culbertson Mansion State Historic Site
Take a tour inside the home of William Culbertson, once the richest man in the state of Indiana. With its painted ceilings, carved staircase, marble fireplaces and elaborate plasterwork, the Culbertson reflects the tastes, ideals, and lifestyles of the wealthy during the late 1800s. The mansion and its carriage house are said to be haunted. Make sure to visit the house this fall to experience one of its tours to laud the house's haunts and happenings throughout the years.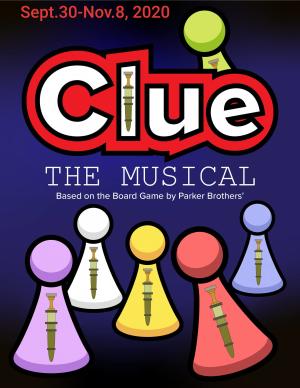 Derby Dinner Playhouse
If you're taking a break from outdoor activities and want to go indoors, make reservations for dinner and a play at  Derby Dinner Playhouse. It's the oldest and largest continually operating professional dinner theatre in the country. "CLUE: The Musical" will be on stage from September 30 to November 8.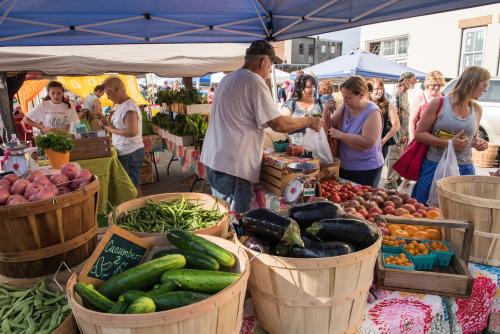 Farmer's Markets
Fall doesn't mean the end of fresh produce and other local goodies. Four separate farmer's markets, in four welcoming towns - Charlestown, Jeffersonville, New Albany, and Sellersburg – showcase Southern Indiana's bounty and the people who make each place special. 

The New Albany Wicked Walk
Fall and Halloween go together. It's the time of year to shine a light on the shrouded stories of ghosts and other paranormal activities that make up a city's lore. Make plans to take a guided walking tour of downtown New Albany during this scary season. This tour is based on actual documented historical events.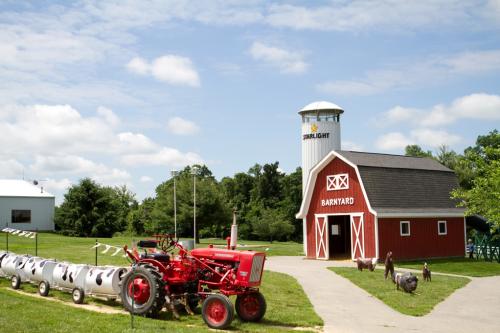 Joe Huber's Family Farm & Restaurant
"Real food" is what's on the menu at Joe Huber's Family Farm & Restaurant. The fried chicken and fried biscuits with apple butter are legendary. Everything is made from scratch and served family-style. Fall is an especially fun time of the year with pumpkin picking, wagon rides, a cartoon corn maze, and fall treats in the market.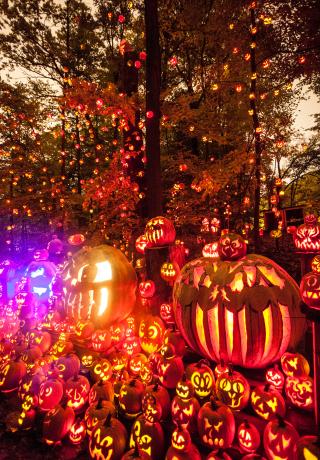 Louisville Jack-O-Lantern Spectacular
According to MSN.com, the Louisville region is a top ten place in the United States during Halloween and the Jack-O-Lantern Spectacular is the must-see attraction. This year's event will be drive-thru only but don't let that stop you and it's running the entire month of October!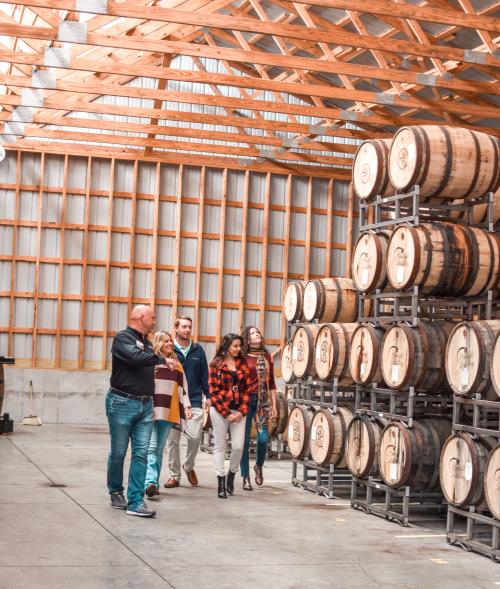 Distilleries
Bourbon has a rich history in this area. Just a short ride across the Ohio River, Louisville, Ky., is just minutes from Southern Indiana. 95% of the world's bourbon is made in Kentucky, and Louisville has several distilleries that offer tours and tastings of this true American spirit. Once back in southern Indiana, head to Starlight Distillery for its brandies, bourbons, rye whiskeys, flavored whiskeys, rum, and gin.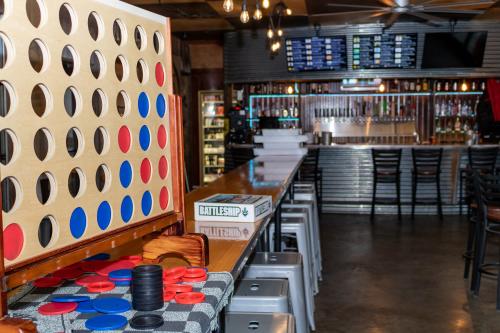 Craft Beer
The craft beverage scene is alive and well in southern Indiana. The area's breweries provide spots to relax with friends and family while you enjoy a specialty craft brews. Crisp air, patio sitting, ball game watching, beer sipping...pure bliss.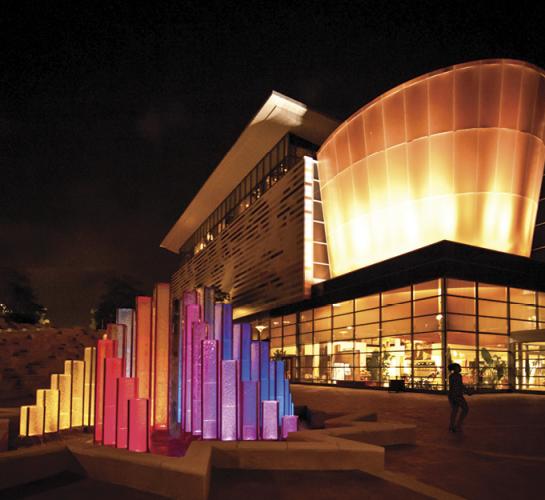 Museums
As the weather gets a bit chillier you may want to find things to do indoors. Most museums in the region are open with limited capacity but there are so many options in our area that will keep you entertained even when you can't get outdoors.