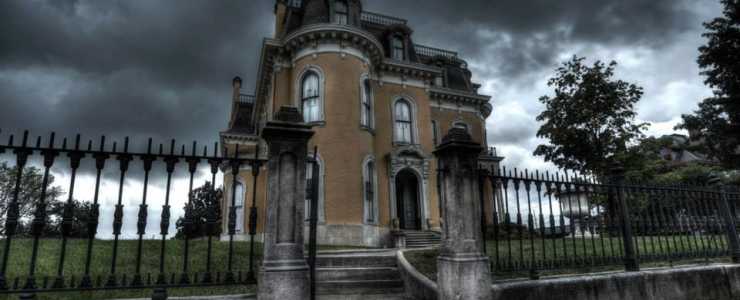 Fall and Halloween are in full swing and Southern Indiana is packed with fang-tastic haunts and happenings to celebrate the spooky season. Here's a round-up of thrills and chills taking place to have a spooktacular time in SoIN!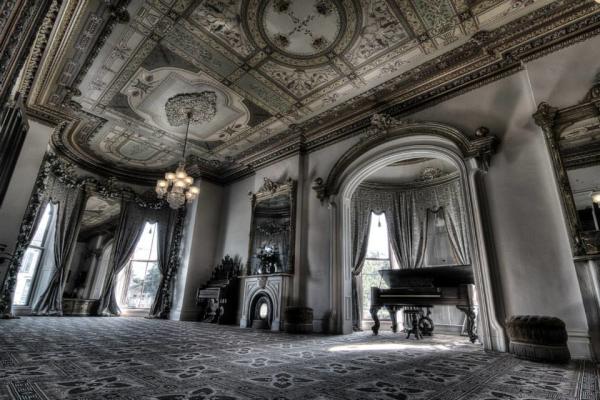 Literally, A Haunted House
"Literally, A Haunted House" is back this year at New Albany's historic and legendary Culbertson Mansion. If you dare, take a tour of the Carriage House in the backyard. This year's theme is "Coven of Anguish." 
Fun (and spooky) fact: Over the years, mansion staff and volunteers have reported strange and unusual occurrences in the Carriage House, including electrical problems, mysterious figures moving from room to room, strange sounds after hours and missing items. So, yes, this is literally a haunted house! Reservations are encouraged.
When: 7-11 p.m., every Friday and Saturday in October  
Where: 914 E. Main St., New Albany
If Literally, A Haunted House is too intense for you, you can attend "Spooky Storytelling" with the mansion's "Queen of Halloween," as she spins thrilling tales. Spooky Storytelling will be hosted from 8 – 9 p.m. on October 15, 16, 22, 23, 29 and 30. Space is limited, and the mansion is NOT open for tours during this event.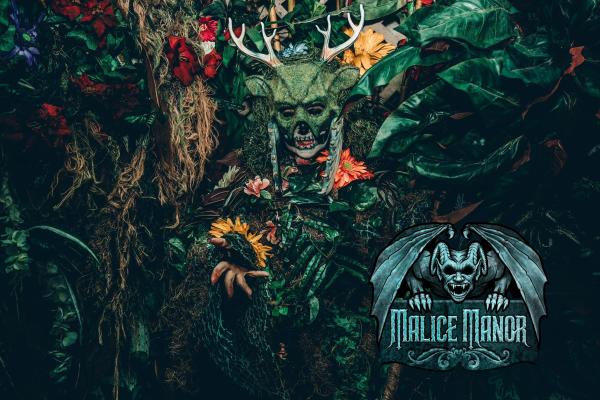 Source: https://www.facebook.com/Malicemanor/
Malice Manor 
This haunted attraction located in Clarksville features more than 10,000 square feet of horror. Depicted as a dreamland of thrills and spine-tingling screams around every corner. Are you brave enough to endure the creatures that have escaped the mind of the Manor's owner?
When: 8 p.m. to 1 a.m. every Friday and Saturday in October; 8 p.m. to 11 p.m. October 30 and November 4 & 5
Where: 640 Providence Way, Clarksville 
Danger Run
Billed as the "Most Fun You've Ever Had in Your Car," Danger Run is one of the longest-operating Halloween attractions in the region. This immersive scavenger hunt-style game has you driving around to follow the clues that lead you to haunted locations. Beat the game and you and your crew will be entered to win free prizes. The base game of Danger Run costs $15 per person and DOES NOT include admission to haunted houses.
When: Open daily in October. Hours are: 6-10 p.m.
Where: 1500 Veterans Parkway, Clarksville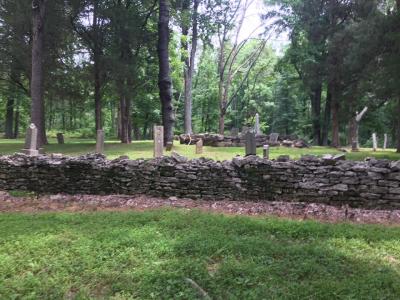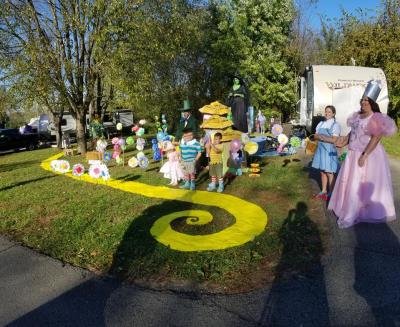 Source: https://www.facebook.com/charlestownsp/
A Haunting Good Time
Charlestown State Park's annual Halloween family-friendly event, A Haunting Good Time, features trick-or-treating and festive decorations throughout the weekend and features trick-or-treating, crafts, guided hikes, a costume contest and more! 
When: 10 a.m. to 10 p.m., October 21-23
Where: Charlestown State Park, 12500 State Road 62, Charlestown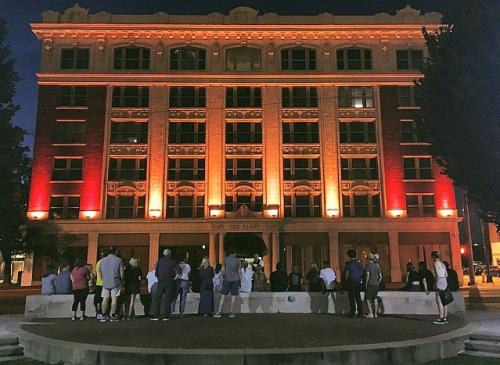 New Albany Wicked Walk 
Take a walking tour to explore all things wicked in downtown New Albany and hear the stories of strange and creepy happenings. This is a historical tour, not a haunted house, where you'll learn chilling, graphic and shocking details from the past! Be prepared to walk about two miles as the tour lasts approximately 2.5 hours. Held rain or shine.
When: Visit NewAlbanyWickedWalk.com for specific details on tour times
Where: Tour takes place in downtown New Albany. Meet at 202 East Market Street at least 10 minutes prior to the start of the event.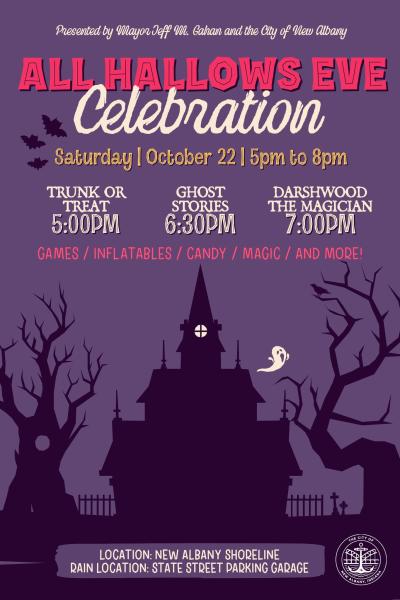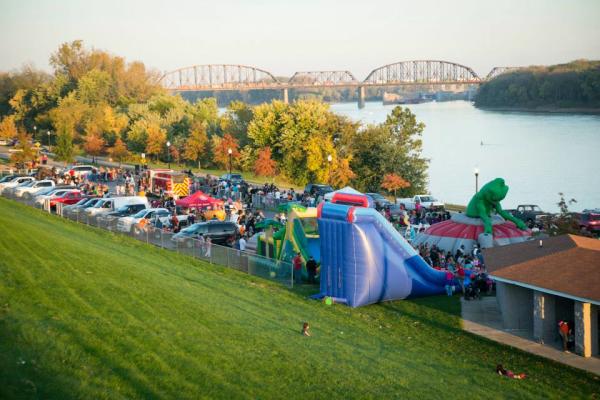 New Albany All Hallows Eve Celebration
Join Mayor Jeff M. Gahan and the City of New Albany at the annual All Hallows Eve Celebration at the New Albany Shoreline with a Trunk-or-Treat, inflatables, ghost stories, a magician and more! Prizes will be awarded for the best costume.
When: 5 – 8 p.m. October 22
Where: 100 E Water Street, New Albany; Rain location: Parking garage on the corner of State and Market streets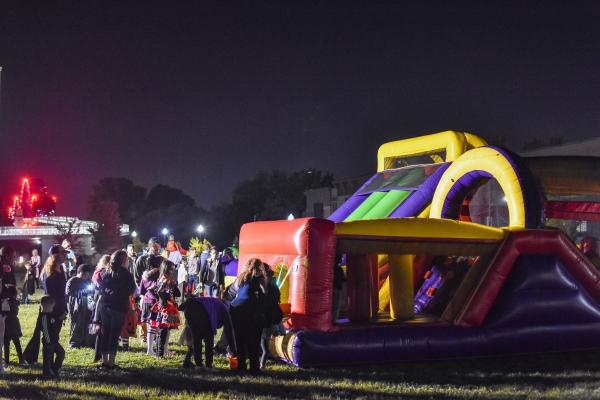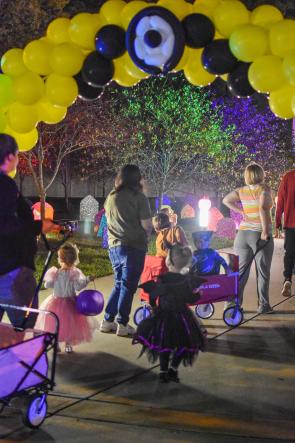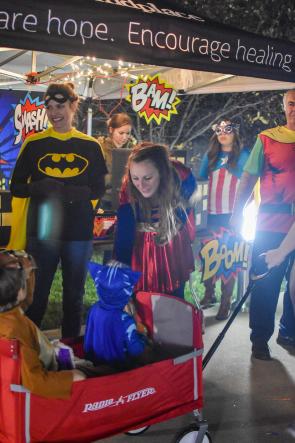 Big Four Boo Fest
Get ready for tricks, treats, music, food trucks and more Halloween festivities at Big Four Boo Fest, a fun event for the entire family.
When: 5-7 p.m., Oct. 24
Where: Big Four Station Park in Jeffersonville.

Charlestown Trail and Treat
The iconic board game Candy Land will be brought to life at the City of Charlestown's Trail and Treat event on October 28 at Greenway Park. Over the summer, the City of Charlestown partnered with Fine Arts students from Indiana University Southeast to create life-size characters from the Candy Land board game, including Mr. Mint, Lolly, King Kandy, Grandma Nut and more. The classic characters will be set up along the trail where community organizations will be handing out candy to trick-or-treaters. Following Trail and Treat, families can stick around for a movie in the park–Disney's Cruella. Concessions at the park will be open offering popcorn, hot dogs, chips, candy bars and drinks for sale. Big Nita's Cheesecakes will also be in attendance!
When: 5 – 7 p.m. October 28, 2022
Where: Greenway Park, 400 Market Street, Charlestown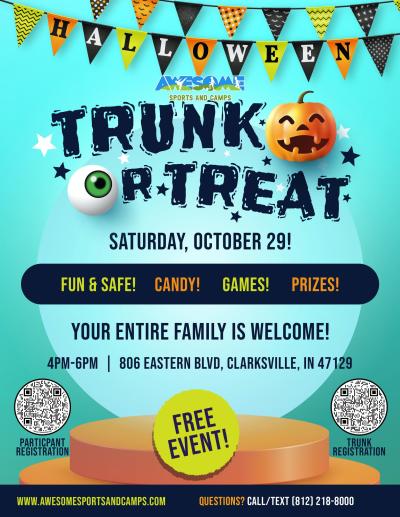 Awesome Sports and Camps Halloween Trunk or Treat
Join Awesome Sports and Camps for their 3rd Annual Halloween Trunk or Treat. There will be prizes, games, trunk decorations, and so much more!
When: 4 – 6 p.m. October 29
Where: 806 Eastern Blvd., Clarksville
 

IUS Fest
IU Southeast has combined Homecoming and Fall Fest to create IUS Fest, welcoming alumni and the community to enjoy the beautiful campus and fun fall activities. Events include a trunk-or-treat, touch-a-truck, carnival games, animal encounters, cornhole tournament, food trucks and a beer garden.
When: 11 a.m. – 2 p.m. October 29
Where: 4201 Grant Line Road, New Albany
If you're looking for more festive fun in the area, Louisville has several haunted houses and Halloween events. Click here for more info. And in the meantime, we "witch" you a Happy Halloween!