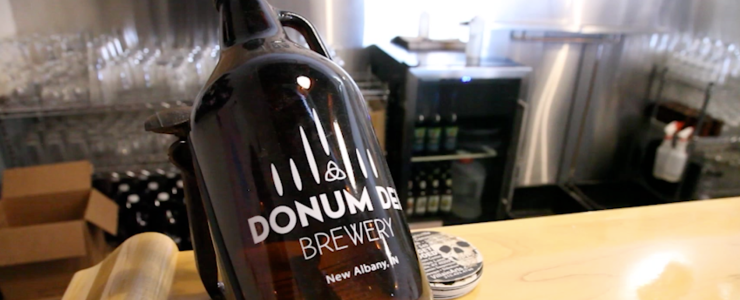 Life in southern Indiana changed in mid-March, as it did for much of the U.S. While of course, everyone understood the need for change, the impact hit the restaurant and bar industries especially hard. It posed an interesting question: "when people can't come to us, how do we go to them?"  
Thankfully, Indiana Governor Holcomb temporarily relaxed liquor and beer takeout laws. And, while it may be just a temporary fix, some pubs and breweries saw a lifeline, shifting to curbside pickup, delivery, takeout, and growler refill.  
Source: https://www.facebook.com/pearlstreettaphouse/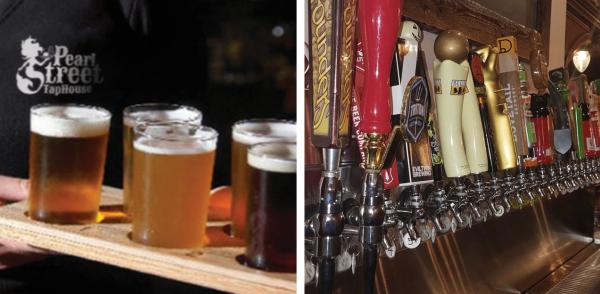 View Pearl Street Taphouse Tap Offerings
One such bar is Pearl Street Taphouse, which is now allowing customers to bring (clean) used growlers to be refilled with a brew of their choice, straight from the tap. Offering everything from the classic Guinness Drought to a Peanut Butter Busted Knuckle American Porter from Indiana's own Quaff ON! Brewing Company, there is an option (or options!) for everyone.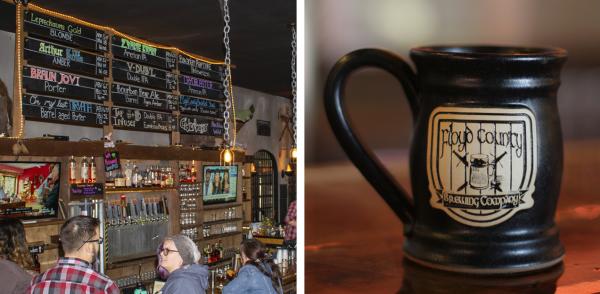 View Floyd County Brewing Growler and Crowler Menu
New Albany's Floyd County Brewing Company has long been a favorite of southern Indiana residents and, in the age of social distancing, that love has only deepened. Order a growler or crowlers (what's a crowler, you say?) It's a 32oz can of your favorite brew to-go and be sure to pair it with FCBC's delicious fish and chips.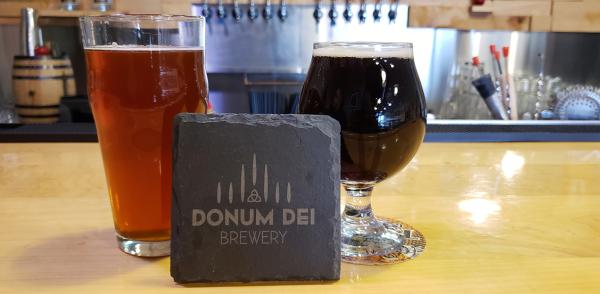 View Donum Dei Brewing Beer List
When the folks at Donum Dei Brewery aren't busy making hand sanitizer for frontline healthcare staff and residents alike, they're pumping out some of the area's finest brews. Order a growler of the brewery's Coffee Crossing Stout, a collaboration with New Albany's Coffee Crossing, or the 812 Nouveau, my personal favorite. They even deliver!
Source: https://www.facebook.com/Pintsandunion/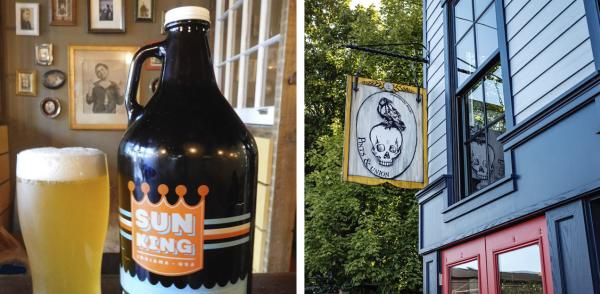 Pints&union continues its growler and food curbside pickup service. Brews on offer include Louisville's Falls City Bock Beer, Bell's Two Hearted Ale, and Fuller's London Pride Ale. Pints&union has become a lifeline for many in the community. It began providing for newly unemployed service workers through a grant from the LEE Initiative, a program developed by Chef Edward Lee. 
Source: https://www.facebook.com/OLPHBrewery/


View Our Lady of Perpetual Hops Beer Offerings
SoIN's newest brewery, Our Lady of Perpetual Hops in New Albany, is offering growlers to go and beer deliveries! The brewery has 12 beers on tap. Besides its unique, original brews like Autocorrect IPA, 5 Foot Somethin', Big Daddy Dunke, and Berry Poppin' Milkshake, it also serves national brands like Truly, White Claw, PBR and more.
Source: https://www.facebook.com/OLPHBrewery/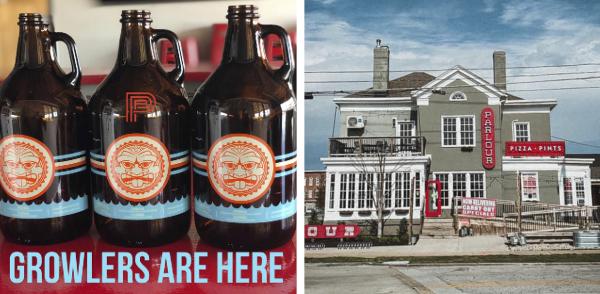 View Parlour's Beer Offerings
In addition to offering takeout of its delicious pizza, Parlour is providing growler service to its customers. Guests can choose from 29 brews on tap, including Hoppopotamus, an IPA from Metazoa Brewing Company, and the Sunlight Cream Ale from Indianapolis' Sun King Brewery. Bring a clean used growler for a refill or get a fresh one from the bar—just come hungry and thirsty! 
Unique comfort can be found in sitting around a table with friends, pints in hand. Though we may not be together physically right now, these SoIN breweries and pubs have made part of that possible; for others, video conferencing is always an option.