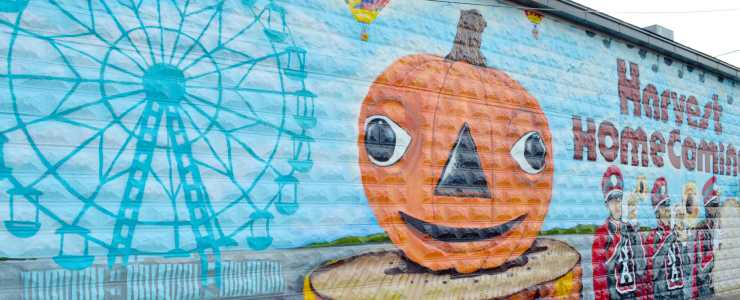 Harvest Homecoming promises to deliver all the traditional things we love about the festival like the carnival rides, concerts, craft & food booth days and Bourbon on the River, but there are some changes you need to know about. This year's festivities will be bigger than better than ever! Read on to see what's new for Harvest Homecoming 2019:  
New Events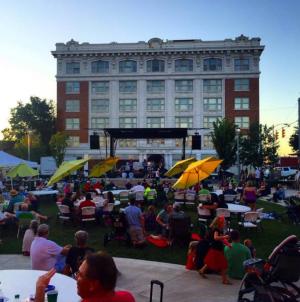 Source: https://www.facebook.com/ProductionSimple/
•    Harvest Homecoming Kick-off Karaoke & Float Show - Oct. 5, 5:30 – 7:30 p.m.
The Float Show will begin in Bicentennial Park immediately following the parade for an up-close look at participating parade floats. You can also be the star of Harvest Homecoming by participating in Full Contact Karaoke on the stage!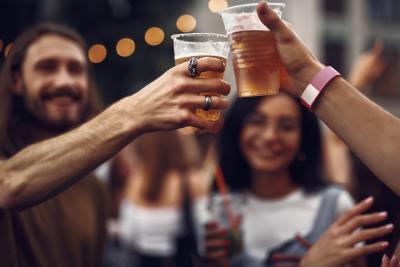 •    Harvest Hops Beer Festival - Oct. 12, 12 – 4 p.m.
Get your ticket for Harvest Homecoming's first-ever official beer festival, sure to have something for every taste. Craft and domestic brews available for tasting as well as a fall cider and pumpkin beer bar!
•    Samtec Cares Family Stage - Oct. 10 – 13
Performances by area groups, Thursday through Sunday, on the Samtec Cares Family Stage, located at State & Market Streets.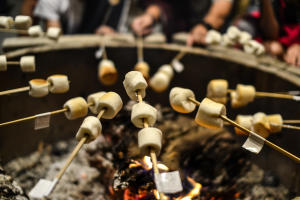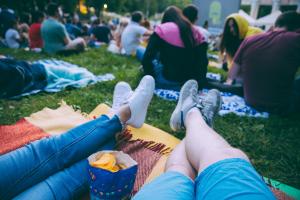 •    New Albany Parks Bonfire & Movie in the Park - Oct. 4
Free family fun! Popcorn, s'mores, activities, face painting, bounce house. Bonfire starts at 5 p.m., Aladdin starts at 7:30 p.m. (or at dark). Bring your chairs & blankets for a fun evening under the stars.
New Locations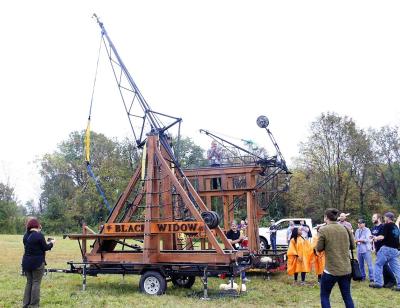 •   Purdue Pumpkin Chunking Competition, Oct. 8, 4 p.m. at Sam Peden Community Park, 3037 Grant Line Rd., New Albany
Watch 30+ teams compete to hit the Great Pumpkin target from up to 100 yards away using gravity-powered trebuchets (treb-yoo-shet) firing 5 to 7-pound pumpkins!
New Times
•    Harvest Homecoming Opening Ceremonies – Oct. 5, 2:30 p.m.
The official kick-off to the 2019 Harvest Homecoming Festival complete with music, special guests the best seats in the house for the annual Harvest Homecoming Parade.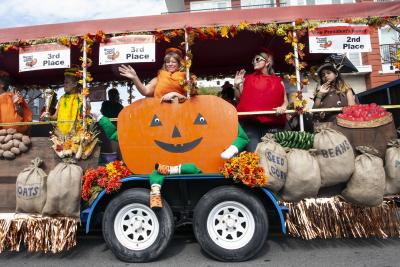 •    Harvest Homecoming Parade - Oct. 5, 3 p.m. 
Come experience over-the-top floats, vintage cars, and loud bands with our CarniFALL parade. The Parade kicks off at 3 p.m. from New Albany High School, marches down Vincennes Street then takes a right on Spring Street and ends on Bank Street. You can have a front-row seat to all the action, along any street!

Get more details about Harvest Homecoming competitions, booths days, concerts and more!