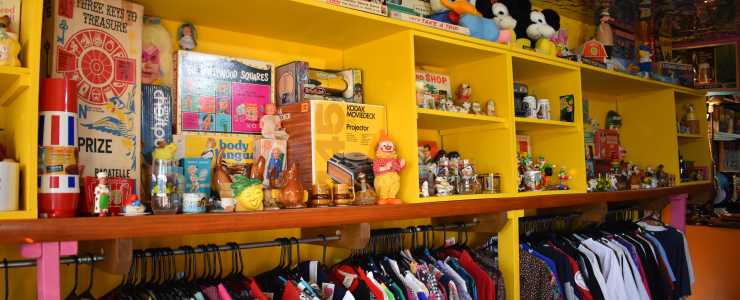 Southern Indiana is loaded with unique, one-of-a-kind holiday gift ideas throughout the area. Explore the local shops and specialty stores of SoIN to begin checking off the people on your gift lists. These are just a few to get you started:
A Gift of the Natural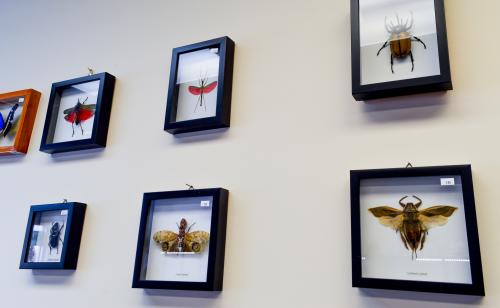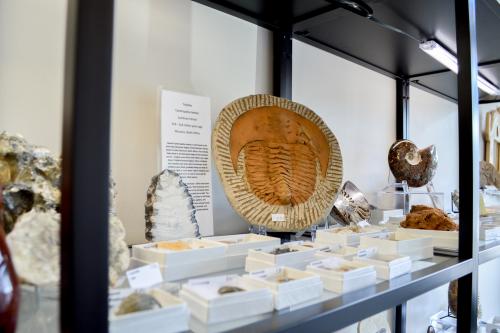 Earth's Art
Give a gift from Mother Nature herself at Earth's Art. They carry an assortment of fine minerals, fossils, jewelry, and metaphysical items. Find something for the crystal lovers or those who just like shiny pretty things. 
A Gift from the Good Ol' Days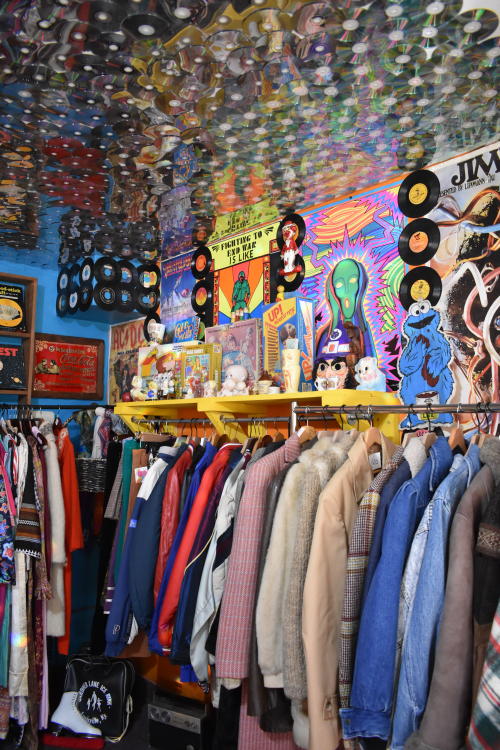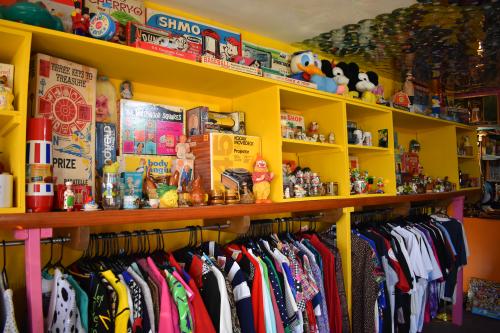 The Odd Shop
If the name of this place doesn't draw you in, take our word for it: you'll want to peek in The Odd Shop in New Albany. Wall-to-wall nostalgic toys, vinyl records, clothing, and other vintage memorabilia fill this store, which has endless unique gift ideas.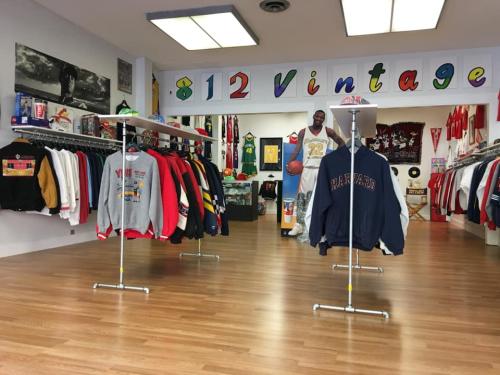 812 Vintage
Speaking of nostalgia, 812 Vintage is the spot to go for retro clothes! This is the perfect place to shop for your friend or family members looking for a 90s styled sports jersey or 80s band tee. It's what's hip these days!
A Magical Gift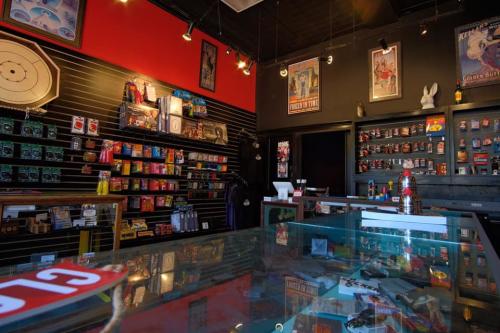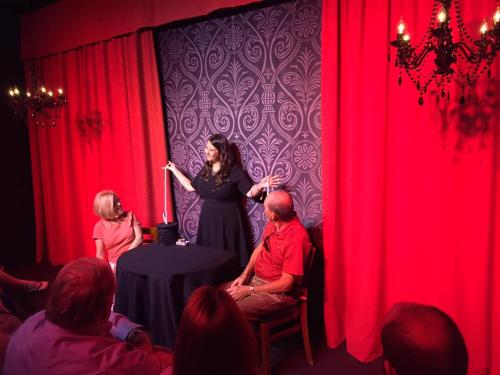 J&B Magic Shop and Theater
One of the newer shops in the area, this place is a magic store and theater all-in-one! From instructional magic books to various magic tricks in a box, surprise the budding magician on your list. A ticket to an upcoming magic show would also make a great gift or stocking stuffer. Act quickly because tickets sell out fast. Poof!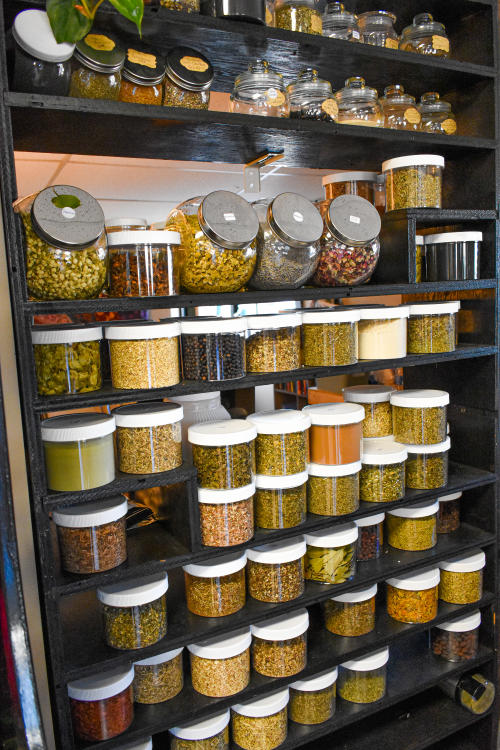 Raven's Roost Boutique
Located in downtown New Albany, this shop is your source for magical supplies. They hand-select every one of their products and offer quality pieces. They carry items such as intention oils (a blend of stones, herbs and essential oils), handmade incense, tarot cards, books, jewelry, and more. They also offer free educational resources to help those on their magical journey.
Gift of the Paranormal
The New Albany Wicked Walk
The perfect gift for the person who loves a good ghost story. The New Albany Wicked Walk is a 2-hour walking tour of locations where the odd and dreadful happened in downtown New Albany from the 1800s to the early 1900s. This gift, however, is not for minors due to graphic details that will be shared. Check out their holiday Frights & Lights tours.
Funky Sweets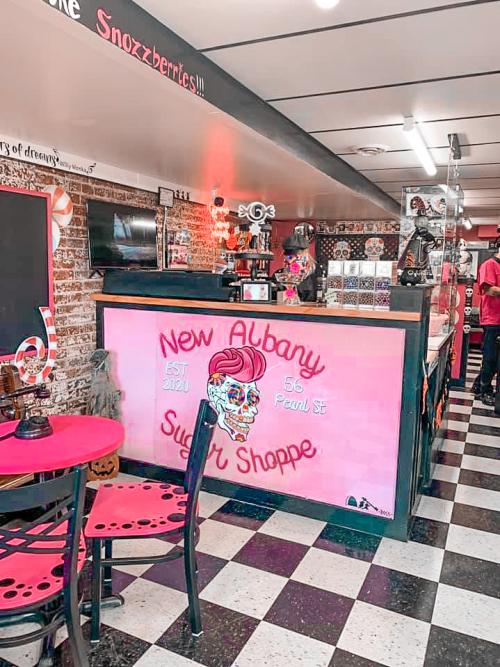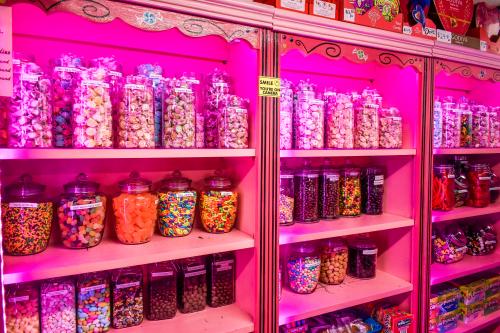 New Albany Sugar Shoppe
Sweeten your holiday shopping at this brightly colored candy shop. The shop carries classic favorites as well as the owner's own creations. Owner Stevie Carper has dreamed up tasty treats like bourbon bacon and banana truffles, lollipops with edible flowers, buckeyes, gourmet chocolate apples, and pecan pralines. She also carries locally made specialty candies from Indiana and Louisville.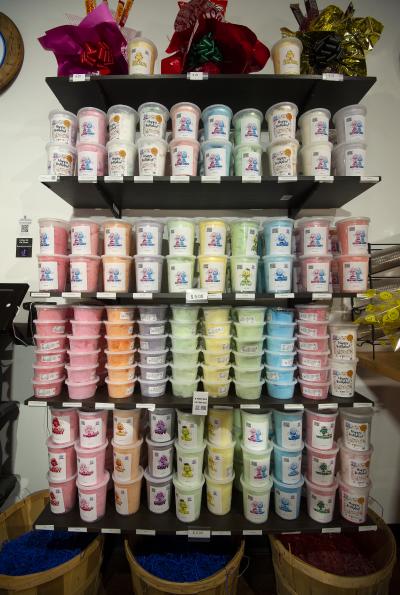 Mrs. and Mr. Cotton Candy 
What do you get for someone who has everything? How about selecting a few of over 100 cotton candy flavors from Mrs. and Mr. Cotton Candy! Flavors include sour green apple, hot cinnamon, caramel latte, cherry chocolate swirl and even jalapeno! They also have 150 candies and make custom candy arrangements.
Gift an Exclusive Experience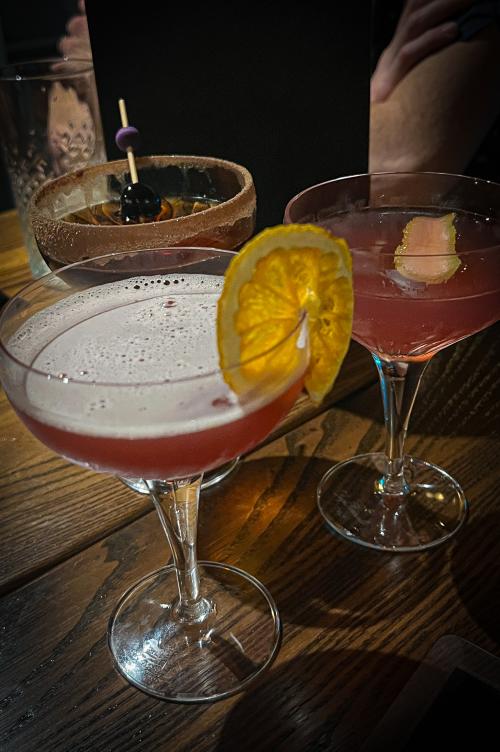 High Street Apothecary
If you want to gift a one-of-a-kind experience, consider a gift card from High Street Apothecary! This new speakeasy in Downtown New Albany gives patrons a unique experience. Similar to prohibition times, customers must see a doctor to receive a diagnosis and "prescription" for libations. Choose from fine wines, bourbons and a seasonal list of yummy cocktails concocted by experienced mixologists. There is a drink for any ailment!