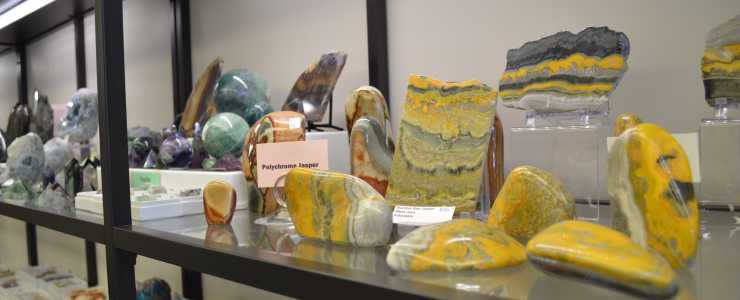 Southern Indiana is loaded with unique, one-of-a-kind holiday gift ideas throughout the area. Explore the local shops and specialty stores of SoIN to begin checking off the people on your gift lists. These are just a few to get you started:
A Gift of the Natural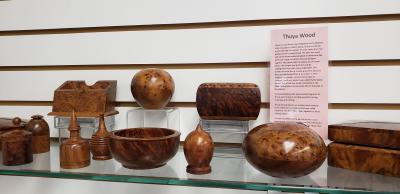 Earth's Art, 205 E. Market St., New Albany
These handcrafted Thuya Wood pieces found at Earth's Art are simply beautiful!  Made from trees found in the mountains of North Africa, each decorative woodwork is just as unique as the friends we love. Know someone who may need a little help staying organized or who just finds beauty in simplicity? Then stop by this shop to pick one up. Earth's Art also carries an assortment of fine minerals, fossils, jewelry, and metaphysical items.
A Gift from the Good Ol' Days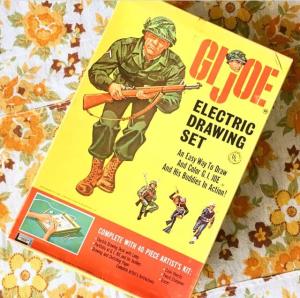 The Odd Shop, 310 Bank St., New Albany
If the name of this place doesn't draw you in, take our word for it: you'll want to peek in The Odd Shop in New Albany. Wall-to-wall nostalgic toys, vinyl records, clothing, and other vintage memorabilia fill this store, which has endless unique gift ideas. How about this 60's G.I. Joe Drawing Set for Dad?
A Magical Gift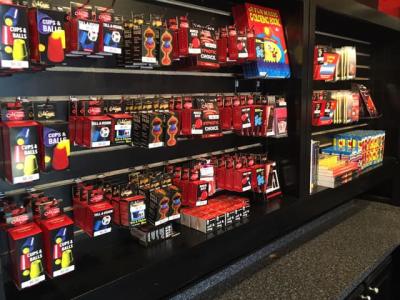 J& B Magic Shop and Theater, 129 E. Spring St., New Albany

One of the newer shops in the area, this place is a magic store and theater all-in-one! From instructional magic books to various magic tricks in a box, surprise the budding magician on your list. A ticket to an upcoming magic show would also make a great gift or stocking stuffer. Act fast because tickets sell out fast. Poof!
Gift of the Paranormal

The New Albany Odd Walk, 310 Bank St., New Albany
The perfect gift for the person who loves a good ghost story. The New Albany Odd Walk is a 2-hour walking tour of locations where the odd and dreadful happened in downtown New Albany from the 1800s to the early 1900s. This gift, however, is not for minors due to graphic details that will be shared.
A Gift of Whodunnit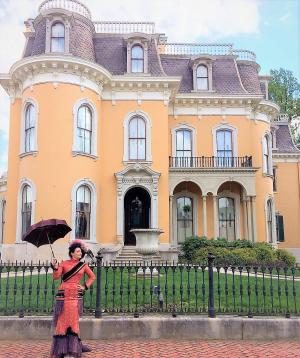 Culbertson Mansion State Historic Site, 914 E. Main St., New Albany
Do you have someone on your list who enjoys playing dress-up or is a fan of the popular board game Clue? How about a ticket to the Culbertson Mansion's Clue parties. This would make another great stocking stuffer. If Clue is not their thing, a ticket to tour the 20,000, 25-room mansion is sure to appeal to the history buff on your list.