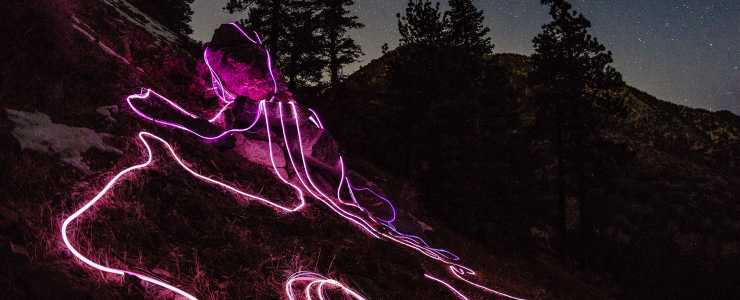 Mark your calendar for a one-of-a-kind opportunity at the Falls of the Ohio. You can see the go-to Clarksville venue in an entirely new "light" at a new fall event known as LightFall that will soon make its debut at the Southern Indiana attraction.
Experience it for yourself Sept. 6-8, where it will be under way from 9 p.m. to midnight. Tickets go on sale Aug. 9.
LightFall will feature an art installation, dubbed Aleuria, where you can observe the transformation of the famous landmark into a meditative, immersive light and sound experience. The goal of LightFall is to connect visitors to the historically significant landscapes of our river parks through art installations that inspire exploration and creativity. Louisville-born artist Annie Mitchell is the creative mastermind behind this event that will set the Falls of the Ohio aglow.
Fun fact: The exhibit name Aleuria comes from a brightly colored edible fungus found in Indiana and reflects the artist's focus on natural landscapes.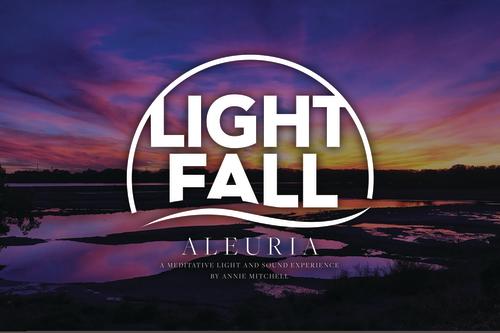 Mitchell's installations have been seen across the globe, including Alaska, Belgium, Finland and the Netherlands. Her work has also been showcased nearby on the Louisville side of the Big Four Bridge.
The Falls of the Ohio Foundation teamed with the River Heritage Conservancy, and we at SoIN Tourism, to bring the first-ever LightFall event. Here are a handful of know-before-you-go tips about this event that is definitely going to be lit!
WHAT TO EXPECT
You will be connected with the Falls natural landscape in a completely new way at LightFall. The unique event will shape how you encounter darkness, light, sound and land. The art experience is intended to calm the mind and lower your heart rate while exposing you to one of the region's most unique landscapes.
All ages are welcome. You and other visitors will be asked to gather prior to the walk-through to begin to quiet your mind and prepare for the experience before freely exploring the installation along the Falls of the Ohio shoreline.
SHHH! USE YOUR BEST WHISPER VOICE
Noise levels must be kept to a whisper in order to minimize distractions. You will be encouraged prior to the walkthrough of the exhibit to begin to silence yourself and listen to your heart rate and breath.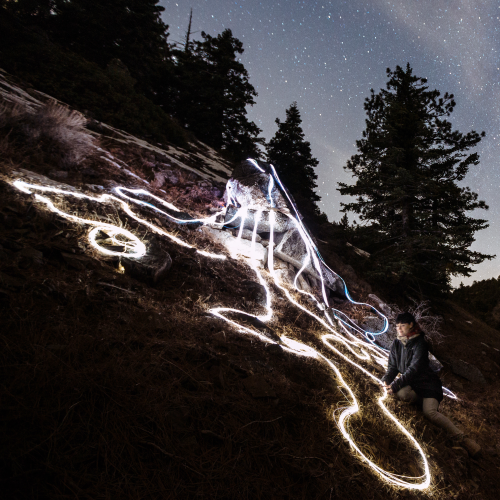 A WALK ON THE WILD SIDE
You and your guests should plan to spend between 45 and 60 minutes to view all three exhibits along the path. The path to view the art installation has been cleared and removed of as much debris as possible for safety. The walk is described as moderately difficult. Because this is a natural landscape, be prepared to walk over small rocks, sticks and an uneven surface that includes sand and dirt.
UNPLUG FROM DEVICES
Attending the event without a phone is encouraged, as it is best seen without any light pollution and other distractions. Since it is intended to be an immersive, meditative light and sound experience, any light from phones will disrupt the environment and lessen the experience for those around you. If you do need to bring a phone, you will be asked to power it down to remove any risk of light exposure to the exhibit.
NO PICS, PLEASE!
In order to maximize your experience, the Falls encourages you and other spectators to attend without a camera or a phone. No flash photography is allowed. Instead, feel free to share photos that are available on the social media accounts of artist Annie Mitchell, the Falls of the Ohio Foundation and the River Heritage Conservancy.
WHERE TO PARK
Limited parking is available at the Falls of the Ohio Interpretive Center. Additional parking can be found just a few minutes away, along the river at Clarksville's Ashland Park.
GET YOUR TIX
Tickets go on sale Aug. 9, and you can get yours via LightFallEvent.com. Admission is $20 per vehicle. 
ABOUT THE ARTIST
Annie Mitchell is a light and sound artist who creates site-specific land sculptures that combine light and sound with the natural environment. She uses handcrafted fiber optics and rhythmic soundscapes and employs "brainwave entertainment," a method that induces the brain's frequency following response. Her work is sometimes described as sound therapy, often resulting in meditative or even trance-like states.
For more info about LightFall, visit LightFallEvent.com