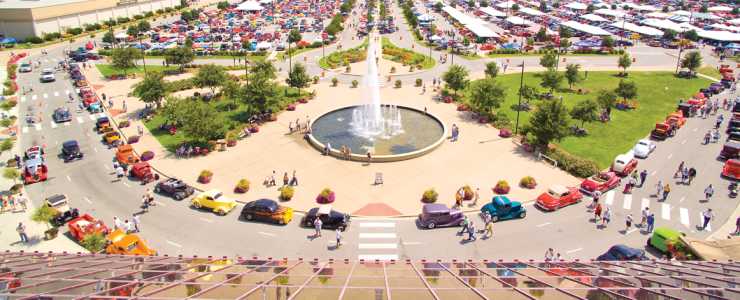 This has been a year of surprises and sometimes disappointment, but it is a year when creativity and innovative thinking are key. In keeping with our "new normal," all events had to submit plans to the state of Kentucky for how they plan to host their events or reopen business with the health of the public as their number one priority.  
One of summer's favorites, The National Street Rod Association's Street Rod Nationals event, has figured out a way to keep the show going while being mindful of the current environment. The 51st Street Rod Nationals will be held in Louisville, as planned, from August 6-9, 2020 and it couldn't come fast enough.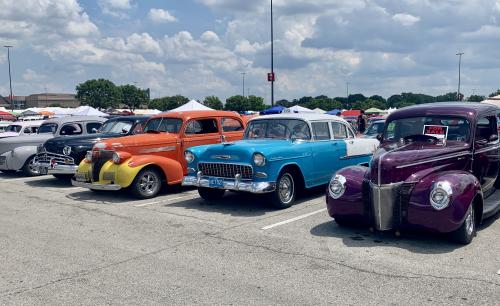 The show will feature more than 12,000 street rods, customs, muscle cars and street machines. The 26th show held in Louisville, it will feature all the usual fun events, including the cars, but also a swap meet, commercial exhibitor's event and other events your family will love. The only event missing this year will be the Ladies' Tea as large indoor gatherings are not an option. Since most of the events take place outside, there should be no shortage of fun things to do while enjoying this event.  
At the show, the public can expect a large venue both indoors and outdoors with lots of opportunity for social distancing while enjoying one of the most family-friendly events of the season. Masks will be strongly encouraged, and hand sanitizer will be available around the site.   
"The glint of shiny chrome and waves of happy car enthusiasts will fill the streets at the Street Rod Nationals."
During Street Rod Nationals weekend, Louisville and southern Indiana streets come alive with the rumble and hum of muscle cars and refurbished street rod engines. The glint of shiny chrome and waves of happy car enthusiasts will fill the streets. If you're at all like me, you will be happy waving and ogling these fine vehicles as they parade through the streets.  

Car enthusiasts can register their entries during the show each day from 9 a.m. to 6 p.m. at the event headquarters located at 2800 S. Floyd Street in Louisville.  
For spectators 13 and older, the daily entry fee is $19. For enthusiasts ages 6-12, the entry fee is $6. Children 5 and under are free. Additionally, there is a $2 military discount and other discounts for NSRA members. Some discounted passes are available for purchase at O'Reilly Auto Parts stores.  
Looking is encouraged. Touching is not allowed.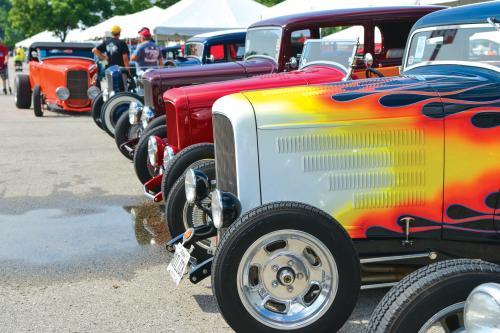 All vehicles in the show will be open for close up viewing and photos. Owners are eager and willing to talk with you about their cars and all the restoration work they've done to make them show-worthy.  
Cars, trucks, and vehicles of all kinds have radically changed human life and in many ways, literally and figuratively, moved our society forward. From the buses of Civil Rights' Freedom Riders to the presidential motorcades, our wheels have carried us when we've needed them. In all we've been doing to fight this global pandemic, people can look to the joy of wheels to carry us toward a promising future and, at the very least, give us a bright spot of fun this summer.  
This show is a must-see event.