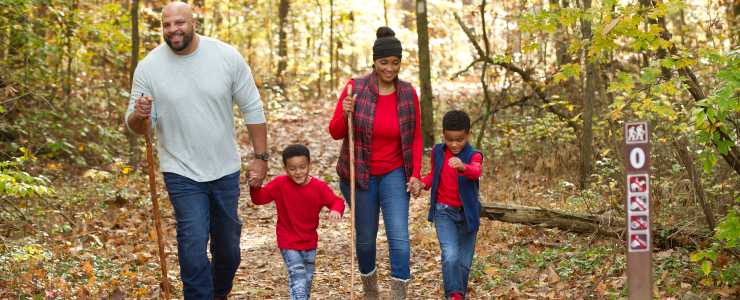 Southern Indiana has excellent trails and paths for experienced trekkers or novices who want to ease into hiking.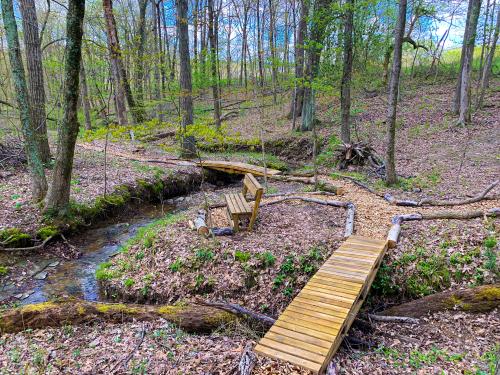 Source: www.facebook.com/MSPSancutary/
Family Friendly, Easy and Accessible Hikes 
For family-friendly adventuring, the 2.8-mile Mount Saint Francis loop trail in Floyds Knobs is great for all skill levels. With some parts of the trail a little narrow, you will not want to bring a stroller if you have little ones. This loop is great for families who love the peace and ambiance of this treasured retreat center. 
Sam Peden Community Park in New Albany is another great option for walking and other family activities. The ¾-mile path is wheelchair accessible for people with disabilities and for small children in strollers. 
Lapping Park in Clarksville is another multi-use park great for family activities. It is also home to Flatwoods Trail, a 2.9-mile easy loop, great for hikers and trail runners. This trail offers forest views and is moderately trafficked.
Casual Hikes, Moderate to Strenuous Level Difficulty 
For casual hikers who like a moderate level of difficulty, Charlestown State Park offers six trails ranking easy to rugged, and no trail is longer than 3 miles. With several trails offering views of wildflowers, a historical bridge, incredible birdwatching and creeks, they can be great for energetic families. You can also build stamina and mileage by exploring multiple hikes in one day if you're up for it. Charlestown State Park allows hiking with dogs on a leash so your pup can get some exercise, too!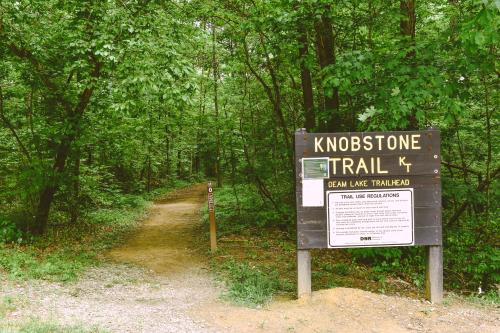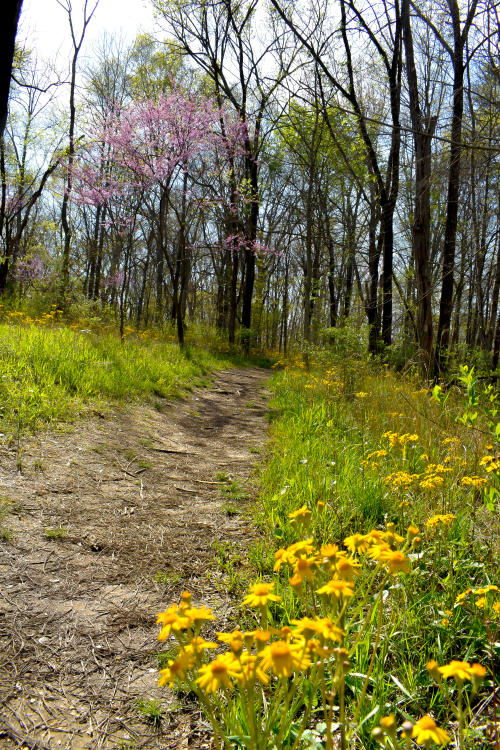 For the Experienced Trekkers 
For experienced trekkers, Knobstone trail is more than 41 miles in length and starts at Deam Lake. It is Indiana's longest footpath. Due to the rugged terrain, many advanced hikers train on this trail as they gear up for the Appalachian Trail. Dogs are also allowed on a leash, and many hikers use this multi-day hike as an opportunity to camp and fish. This is perfect for training or a long weekend with friends!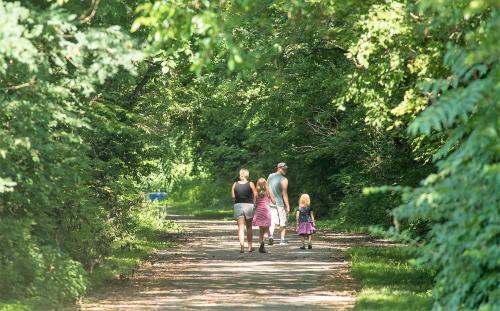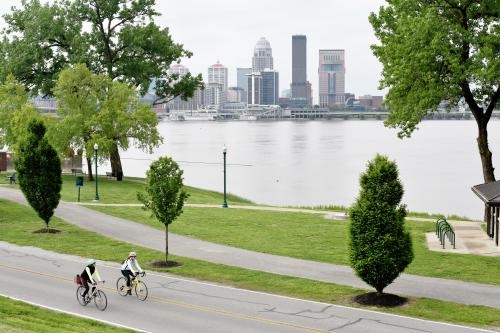 Stroll a Paved Path  
If you want to beat the heat with an evening stroll, there is no better walking path than the Ohio River Greenway. The riverfront in downtown Jeffersonville will offer the best views overlooking the Louisville Skyline. The Greenway can be accessed at many points and offers views you can't find anywhere else!  
No matter the trail you choose, stay healthy and safe. Happy Trails!