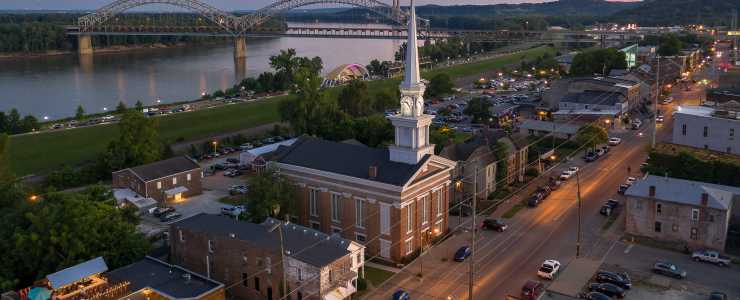 It is active and participatory, as the actions we take today to contribute to tomorrow's history. Every day we have a chance to expand on what we've learned as we prepare to leave our mark for a better future for all. This September, join the Carnegie Center for Art & History and area partners as they commemorate International Underground Railroad Month.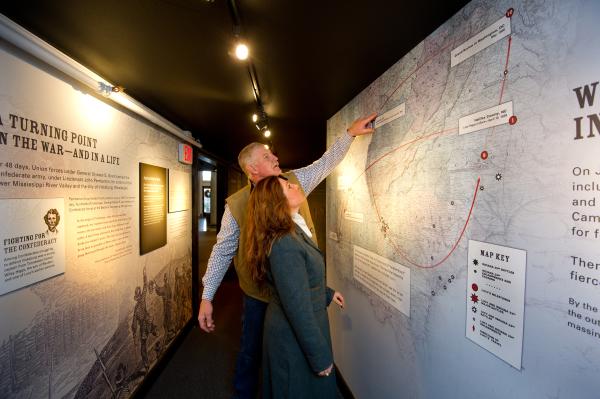 The Underground Railroad was a network of ordinary people who performed extraordinary feats and helped end slavery in the U.S. Freeing upwards of 100,000 enslaved people, they laid the groundwork for future civil rights movements.
Indiana's Role in the Underground Railroad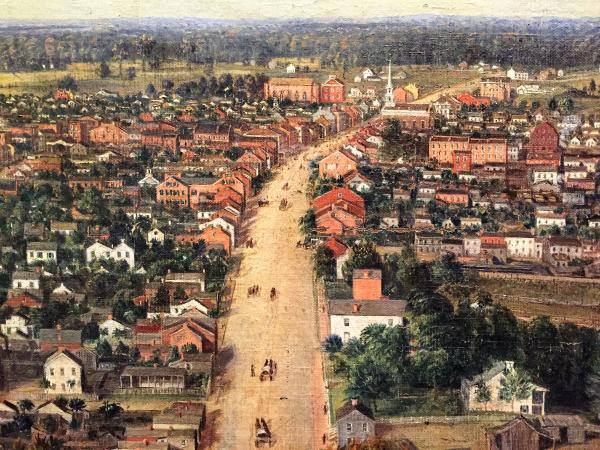 Indiana played a critical role in the quest for freedom for enslaved people who made their way to freedom. It was a free state while Kentucky had legal slavery. Crossing the river from Louisville into Floyd county was an important journey on the road to freedom. This didn't come without complications and great risk.
All month several area organizations will offer special programs to commemorate the Underground Railroad's legacy. Many of these activities make excellent educational enhancements for area students.
Activities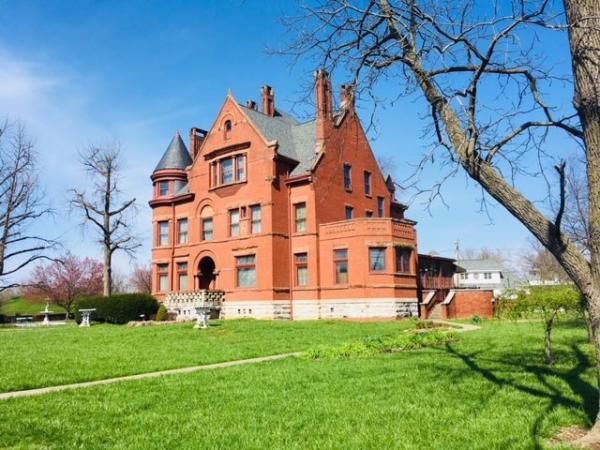 The Carnegie Center, the Howard Steamboat Museum and the Belle of Louisville, have created free art kits for children. They will include crayons and an educational coloring book that folds out into a poster. These will be available at the Carnegie Center for Art and History and at the Howard Steamboat Museum beginning September 12th.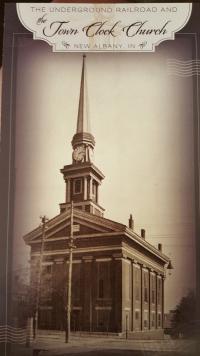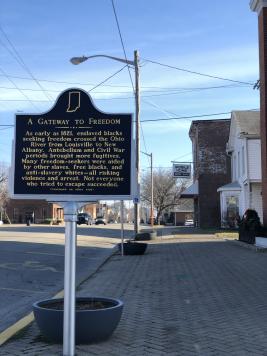 The Friends of Town Clock Church will offer visits to the Underground Railroad Gardens behind the church located at 300 East Main St. in New Albany. The Town Clock Church is currently known as the Second Presbyterian church and was an important stop for those escaping to freedom. Throughout the month, the Friends of Town Clock Church are hosting socially distanced events with music, readings, and prayer services. Visit TownClockChurch.org for more information.
Events
Here's the Rub: Experiencing History through Art
The Carnegie Center for Art and History's new blog "Here's the Rub: Experiencing History Through Art" by Al Gorman. This event features a lesson on historic site plaques, including those on the Underground Railroad, with project ideas for all ages. Pick up a FREE Rubbing Kit at the Carnegie Center for Art and History beginning September 12, while supplies last.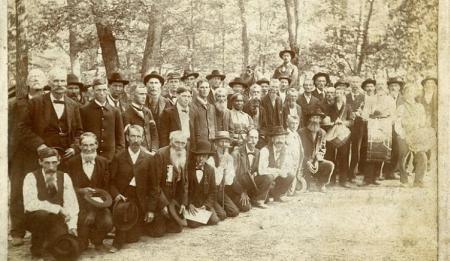 Podcast: The Life of Lucy Higgs Nichols
On Sept. 11, listen to a new podcast about the inspiring life of Lucy Higgs Nichols, a Civil War nurse who escaped enslavement in Tennessee and settled in New Albany, read by Carnegie Center for Art and History Director, Dr. Eileen Yanoviak. This podcast is part of Thirty Days of Stories of the Underground Railroad in Kentucky, a podcast series by The Oldham County History Center on the Oldham Podcast Network. The series begins on September 1, releasing a new story each day of September. To access the stories, go to Spotify, Stitcher, or iTunes.
Unity Prayer Service
New Albany Churches and Faith based organizations are hosting a Unity Prayer Service in the parking lot across 300 Main Street with the façade of the historic Town Clock Church, the Second Baptist church as a backdrop. All are invited to this outdoor, socially distanced event at 6:30 p.m., Saturday, September 19th to pray as a diverse, unified group for social justice issues.
Walking Tour of African American History Sites
Go on a walking tour of historic sites of African American history in New Albany. Search for "New Albany: African American History" on the Discover Indiana app or visit Discover Indiana. New sites will be added throughout the month. Discover Indiana is a project of the Public History Program at IUPUI, the Indiana Department of Natural Resources Division of Historic Preservation and Archaeology, and the Indiana Historical Society. It uses the Omeka+Curatescape platform to distribute interpretive stories about the history, architecture, culture, and people of the state of Indiana on the web.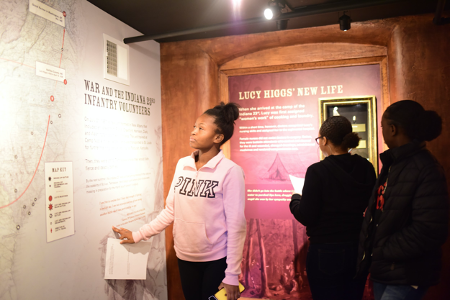 Ongoing exhibitions:
See the ongoing exhibitions at the Carnegie Center for Art and History, Ordinary People, Extraordinary Courage: Men and Women of the Underground Railroad and Remembered: The Life of Lucy Higgs Nichols.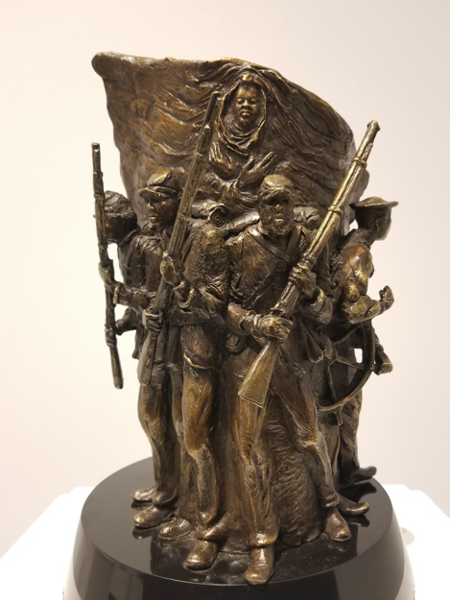 Carnegie Center Unveils New Sculpture Acquisition
The Carnegie Center unveils a new acquisition of a sculpture by Louisville-based artist Ed Hamilton. The sculpture is a small-scale maquette of the Spirit of Freedom, Hamilton's African American Civil War Soldier Memorial in Washington D.C.
Banned Books Week Discussions
The Floyd County Library is hosting several book discussions for Banned Books Week, September 27-October 3, 2020, including Mark Twain's "Adventures of Huckleberry Finn" and Toni Morrison's "The Bluest Eye."
Visit Underground Railroad Network to Freedom sites
The Carnegie Center for Art and History and Second Baptist Church, also known as the Town Clock Church. Get your National Parks passport book stamped at the Carnegie Center.
Want to know more about the underground Railroad in the area? Contact the following organizations.