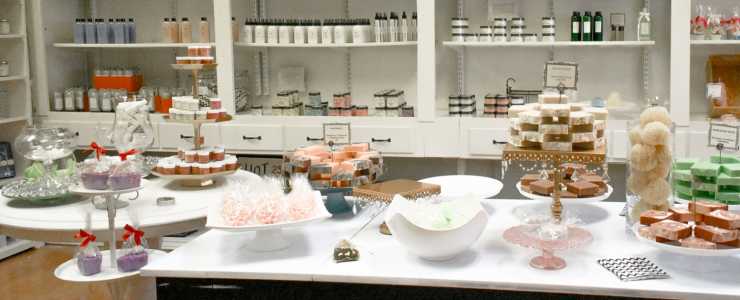 We at SoIN Tourism are lucky to have such great partners in our community. This year, we've started a Visitors Center's Partner Spotlight program to showcase some of those partners.
The Partner Spotlight Program helps us shine a light on local businesses and collaborate with them to produce merchandise that represents the creativity, entrepreneurialism, and perseverance of southern Indiana.
Our first collaboration is with New Albany's Wimsatt Soap Company, the shop pictured above.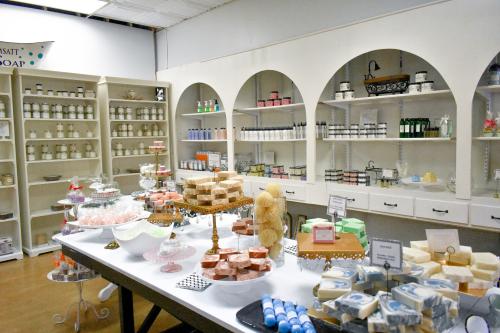 Paula Wimsatt and members of SoIN Tourism's staff worked together to design a candle fragrance that captures part of the spirit of southern Indiana.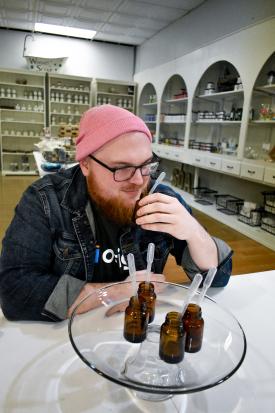 A full-bodied blend of bourbon and vanilla, the SoIN candle is a welcome scent to accompany your evening indoors escaping the cold.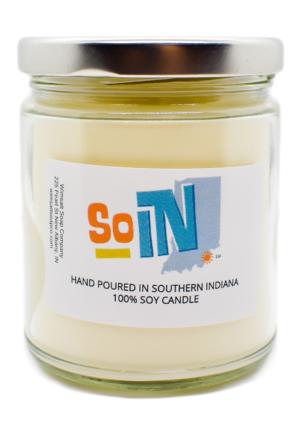 In addition to handcrafting candles, soaps, lotions, and bath bombs, Wimsatt Soap Company supports local charities.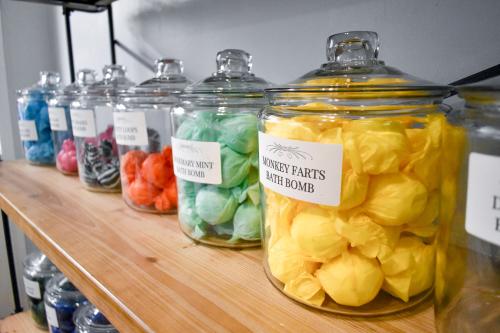 For every four bars of soap sold, Wimsatt donates one to Volunteers of America Mid-States Freedom House, an organization that helps pregnant and parenting moms who struggle with substance use disorder.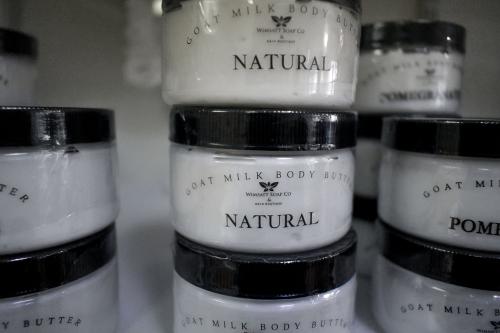 To purchase your own SoIN candle ($20) or body butter ($15), stop into the Visitor Center.
305 Southern Indiana Ave.
Jeffersonville, IN 47130
Hours: 11 a.m.-4 p.m., Monday through Friday
For more information about Wimsatt Soap Company, visit them online at WimsattSoapCo.com.
If you'd like to help, you can donate to the Volunteers of America Mid-States Freedom House at VOAMid.org/FreedomHouse.