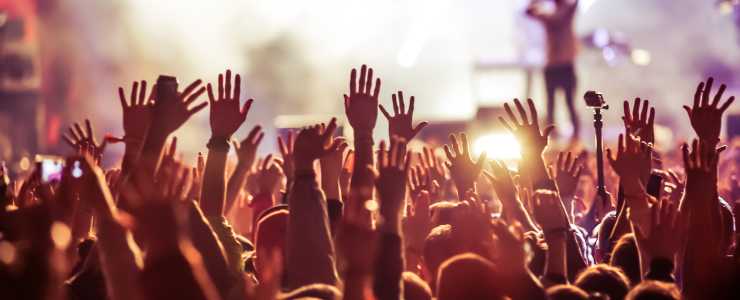 If you love music festivals, September is the time to visit southern Indiana!  Almost every genre of music is featured in and around the area.  
Book your hotel, bring your friends and party with the thousands of attendees who travel to this region during this time every year for great music, food, and bourbon!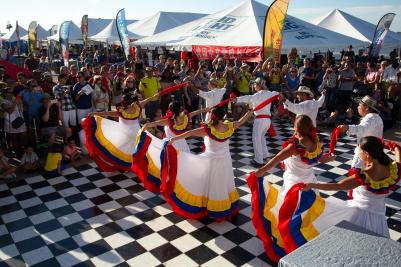 Source: https://www.facebook.com/AroundLou/
WorldFest, Aug. 30 – Sept. 2
WorldFest kicks off the month's series of music festivals. Celebrating its 17th anniversary. This 4-day international celebration brings food, crafts, and entertainment from all over the world to downtown Louisville! 
Where: Louisville Waterfront Park, the Belvedere, 5th and Main Street, Louisville
Cost: Free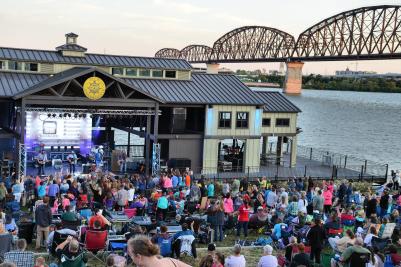 Source: https://www.facebook.com/rockonwater/
Rock on Water, Sept. 8
Have you ever been to a concert where the stage floats on water? Uplift your spirits at this contemporary Christian concert featuring bands and solo artists from around the country such as Carrollton, Unspoken and Hush Harbor.
Where: Jeffersonville RiverStage, 100 W. Riverside Dr., Jeffersonville
Cost: Free
Source: https://www.facebook.com/nabbbfest/
New Albany Blues, Brews, and BBQ Festival, Sept. 27 & 28
Blues. Barbeque. Craft Beer. A match made in heaven! Catch performances from acts such as Laurie Jane and the 45's, King Bee & the Stingers and John Nemeth, alongside award-winning BBQ and local craft brews.
Where: Bicentennial Park, 118 E. Spring St., New Albany
Cost: Friday/$10, Saturday/$15
It's Trifesta Time!

Get in on three weekends of fun, music, and entertainment, better known as Trifesta, produced by Danny Wimmer presents!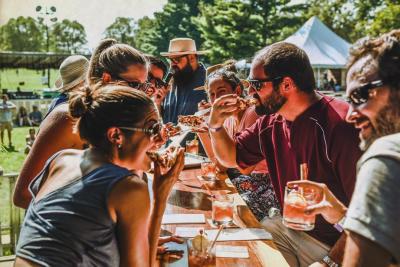 Source: https://www.facebook.com/HometownRising/
Hometown Rising, Sept. 14 & 15
Catch big-name acts such as Tim McGraw, Little Big Town, and Keith Urban. If you love country music, this festival is one not to miss!  
Where: Highland Festival Grounds, Kentucky Expo Center, 937 Phillips Ln., Louisville
Cost: Tickets start at $90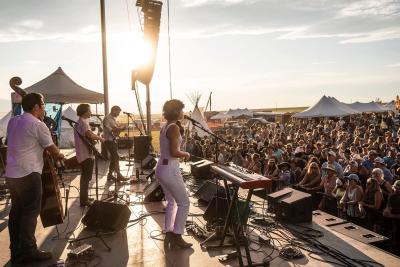 Source: https://www.facebook.com/bourbonandbeyond/
Bourbon & Beyond, Sept. 20 – 22
Get ready to sip bourbon while listening to national artists such as the Foo Fighters, Robert Plant and ZZ Top at this festival sponsored by some of the biggest names in bourbon-like 1972, Kentucky Peerless, Old Forester and more! 
Where: Highland Festival Grounds, Kentucky Expo Center, 937 Phillips Ln., Louisville
Cost: Tickets start at $125.50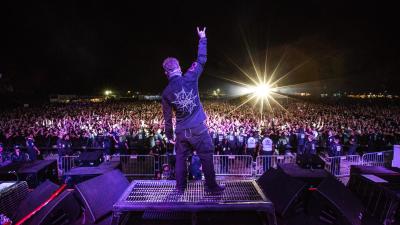 Source: https://www.facebook.com/louderthanlifefestival/
Louder than Life, Sept. 27 – 29
This is the region's largest rock 'n roll festival! Get ready to hear from acts such as Guns N' Roses, Slipknot, Disturbed and Rob Zombie. 
Where: Highland Festival Grounds, Kentucky Expo Center, 937 Phillips Ln., Louisville
Cost: Tickets start at $160