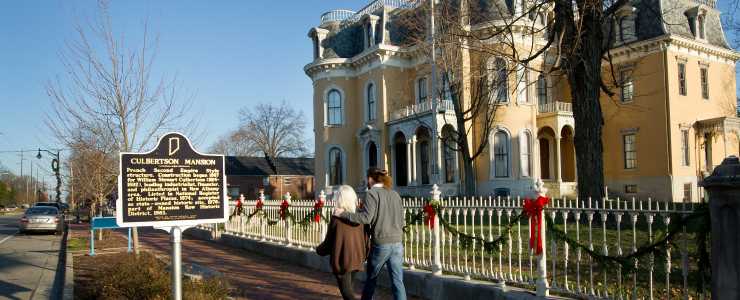 I usually look forward to winter as a break from the heat and a chance to see our luscious trees morph into objects that look like giant fingertips reaching into the sky. Though many of us locals end up driving home in the dark at 5:30 p.m. during daylight savings time, I love how the holidays offer a together-we-hibernate vibe.
If you're anything like I used to be, you might be dreading the darkness that comes with daylight savings time. This winter is certainly going to be different because of covid-19. I am afraid I won't get to see my loved ones for the holidays, I'll be trapped in my own house, and I'll be more anxious about the growing anxiety of the pandemic.
Last winter, I read The Little Book of Hygge by Meik Wiking, and it completely changed my attitude. Instead of dreading it, I started embracing winter. Hygge (pronounced hoo-gah) is the Danish word for happiness, coziness, and contentment. Hygge is more of an experience than a word, which is why there is no exact translation in English.
Wiking's book focuses on a few simple components of living to make winter much more enjoyable: Light, Food & Drink, Hygge Outside the Home, and others. Many of these components do not cost money, just a change in perspective or routine.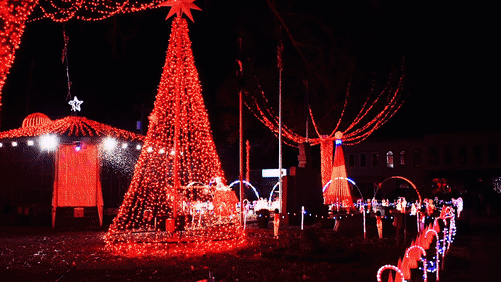 Lights
Have you ever walked into a home, restaurant, or bar that had absolutely no overhead lighting, yet seemed to glow with ambient candlelight and warm lamps? The feeling of intimacy and relaxation embraces you immediately, and you feel the instant sensation of home. Light is at the center of any hygge tradition!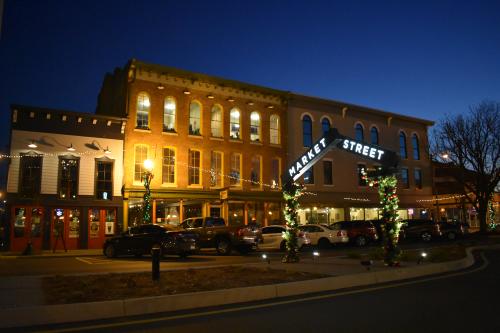 Both downtowns in Jeffersonville and New Albany offer a wonderful experience of draping twinkle lights as you walk down the streets to shop, get some fresh air, or eat dinner. With beautiful alleyways and gorgeous storefronts, the holiday lights give you an instant sense of nostalgia.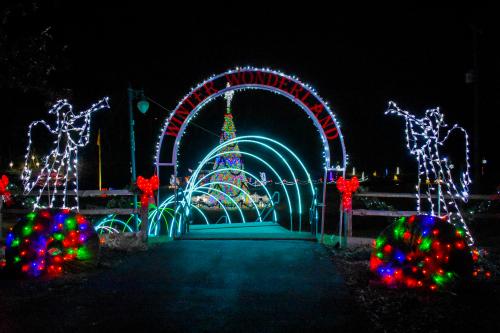 Just up the road, Light Up Charlestown begins on the Friday after Thanksgiving and includes the Animated Lightshow on the Square, the peaceful beauty of the lights in Greenway Park, the Family Activities Park, and offers rides on the Charlestown Express train. Stay tuned for any change in regulations, but your holiday season is not complete until you have been a part of it. It will become a family tradition after your first year in the Christmas City!
Whether or not you've started decorating for the holidays, you have so many ways to make your home feel cozy: turn off fluorescent lights, turn on the fireplace, and light a few candles. I highly recommend buying unscented candles or invest in long-life battery candles, so you don't force a scented candle migraine on your family! Your holiday decor will also contribute to that nostalgic feeling of warm light and happiness.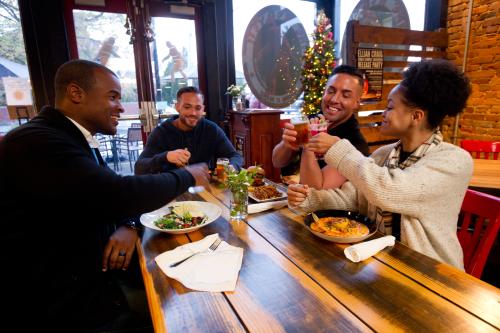 Food & Drink
In a challenging year, I have been so moved by the community to support our hospitality industry as they have quickly pivoted their business models to accommodate low-touch service. Although to-go options will continue this winter, many restaurants will also offer heated patio service for those who prefer the safety of outdoor dining without risking comfort in the cooler temperatures.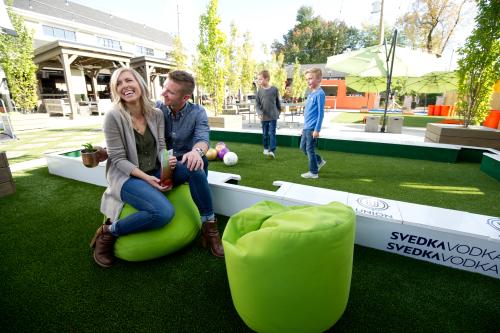 In Jeffersonville, you will enjoy the heated patios of Portage House, Parlour, and downtown newbie, Union Restaurant & GameYard, who will offer extensive heated patio and private cabanas— what is more hygge than a private, toasty cabana?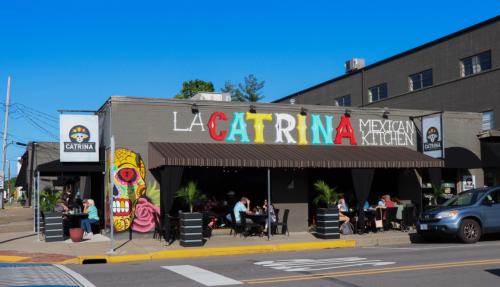 In New Albany, you can count on The Exchange, Floyd County Brewing Company and La Catrina to provide heated patio and sidewalk seating.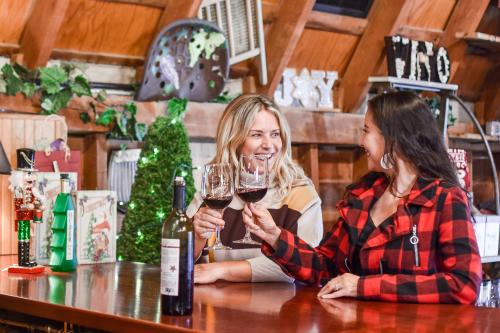 On nights you want to stay in, you can embrace the hygge tradition of cooking rich foods with your family. Facetime your mother so she can walk you through her favorite stew recipe or put your Great British Bake-Off binge to work and try a new pastry recipe. Make some hot cider from Huber's with the kids, or indulge in a hand-crafted cocktail or mulled wine. Your kitchen's smells will create instant coziness.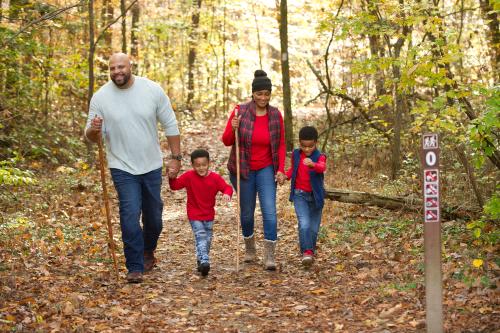 Hygge Outside: Break the Winter Blues
Movement is so important in the winter to combat seasonal depression, maintain our physical health, and breathe in that cool, crispy winter air when our bodies need a hibernation break. Whether you are a local or are on a weekend visit, Southern Indiana offers outdoor activities to get your steps in and get you out of the house.
If you want a little more involved activity -- especially one that is great for social distancing, look no further than the six golf courses in Southern Indiana! With a couple of extra layers, your golf experience will be a much-needed respite, especially with great winter rates!
My husband and I love to hike in the winter -- though you may not see the buds of spring or the rich foliage of autumn, winter hiking is a preferable way to avoid the heat (layers are key here) and to see the landscape beyond the trails.
The Knobstone Trail in Floyd County offers an incredible variety of hiking trails from easy to difficult, with rolling hills, gorgeous lakes, and lighter crowds than in the busy season.
Charlestown State Park is a fantastic choice for nice, short hikes that are very family-friendly with views of the Ohio River and the forest.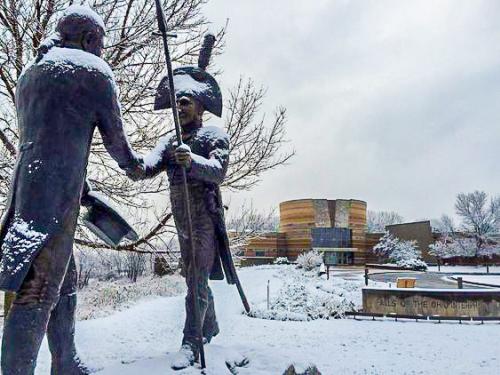 For more friendly walking, I highly recommend The Falls of the Ohio State Park, which you can access off the Ohio River Greenway, to see the historical Devonian fossil beds and riverside trails through the woods. The fossils beds are typically seen when river levels are low, so check with the Falls of the Ohio before your visit to make sure they're visible. The Greenway offers great views of downtown Louisville and the Ohio River, and it is perfect for walking or biking with your family and friends. And finally, the Big Four Bridge is a simple, accessible, and wonderfully hygge walking experience -- especially if you start at dusk to catch the sunset over the Ohio River, followed by the glowing bridge lights that will make any walker happy and energetic.
Whether you're golfing, hiking, eating at your favorite restaurant patio or making cider with your family, I hope this winter brings you hygge: a sense of togetherness -- a sense of community -- even when things are uncertain.