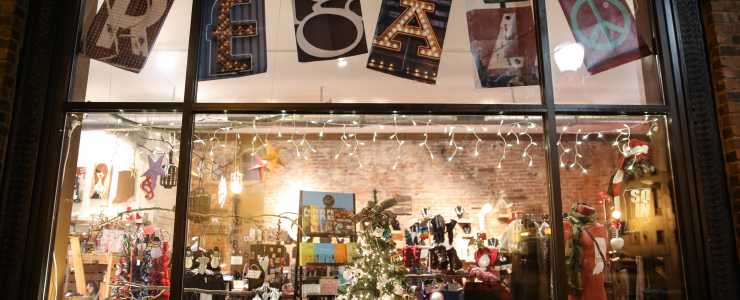 The air is finally cool and crisp. It's almost time for the holidays, and that means holiday shopping. With this season comes the anxiety of shopping for difficult people. How do you please everyone? First step, visit Southern Indiana. Then, start early.
Shops in Jeffersonville and New Albany have unique finds for even some of the most hard-to-please people in your life. To give you a head start and to introduce you to some of the unique offerings in Southern Indiana, GoSoIN visited five shops in the area and chose a selection of gift ideas to please almost anyone on your list, even the most difficult.
MadHouse, New Albany
Madhouse is a store for people who are at home in their homes. From kitchen items, to fragrant candles and even sports-related items for she-sheds and man-caves, MadHouse is a pleasant surprise. Every corner of this store is filled with something wonderful. A beautiful selection of chandeliers, lanterns and lamps hangs from the ceiling, and well-curated items add personality to the home.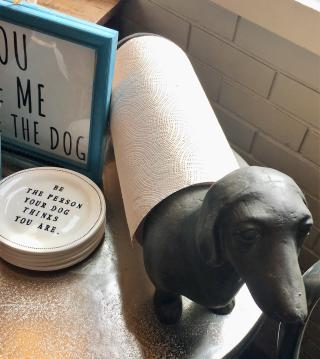 A few favorites: the Wiener Dog Paper Towel Holder ($24), Zip Code Glasses ($10-12) and, for the wine drinking bird watcher, the Chirpy Top wine pourer ($24).
Dress and Dwell, New Albany
At first glance, Dress and Dwell is a women's clothing store. While that may be the primary draw, you can find many gift ideas inside. It has jewelry, skin care, items for the home and items for children. The store is bright and filled with warm peach tones and turquoise. From the ultra-feminine to edgy, you're sure to find something for your hard to please girlfriend. Adult sizes range from S-3X. Most shoe sizes go up to a size 10. "We have a curve collection," says Assistant Store Manager Nikki Robey, "and with most other styles, the sizes depend on the brand."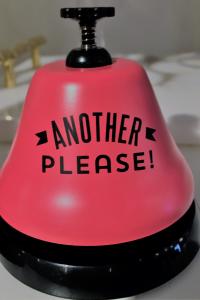 Some favorites: Beauty Bar Bath Bombs ($6-10), Body and Skin Care by French Girl and Herbivore ($15-40), Initial Necklaces ($28), "Another Please" Call Bell ($12), Swell Water Bottles ($35) and, for the cooking bourbon drinker, a $75.00 Eat Your Bourbon Kit by Bourbon Barrel Foods. The kids' selection of clothing, soft toys and books was a nice treat.
Regalo, New Albany
"A lot of people don't need stuff," says Regalo store associate Aaron Guldenschuh. He suggests gifts that make them feel good or make them laugh. For those people, Regalo is a fun place to find small items that can accent a home, brighten an office, or provide amusement. Regalo is a perfect shop for someone who thinks they have everything. Got an angsty teen or a cranky friend on your list? This is the store has two floors of goods to please.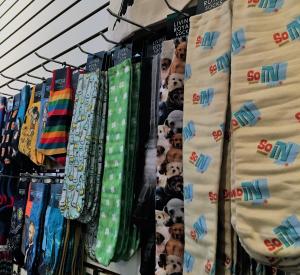 Some favorites are adult coloring books ($10), Desk Signs and Mugs ($6-12), Kozy Kandles in amazing fall scents ($16-22), SoIN magnets and socks ($2-12).
Maxwell's House of Music, Jeffersonville
Maxwell's House of Music is a one-stop shop for the musician in your family. From beginner classes to space rental and instrument sales, Maxwell's has a great collection of gifts for audiophiles. Mike McAfee, Tone Guru, tells us that the store's hottest selling item is the ukulele. "We sell probably five a week. It's been the most popular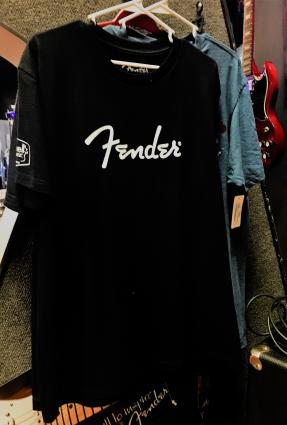 instrument for the last five years. It's something anyone can do."
Some favorites during this visit: Ukuleles ($50-220), Assorted headphones ($20-63), Bags o' guitar picks ($40), and music brand t-shirts (some are free with an instrument purchase).
Horner Novelty, Jeffersonville
Horner Novelty in Jeffersonville is the shop to visit when all other gift ideas fall through. It is a classic novelty store with everything from magic tricks, jokes, to costumes and party ideas. Horner is the perfect store to bring out the kid in everyone. Perhaps the difficult person you're shopping for just needs a good laugh. Horner delivers. Visit Horner for unique ideas for filling a kid's holiday stocking or goodie bags. It is an easy place to spend a couple of hours.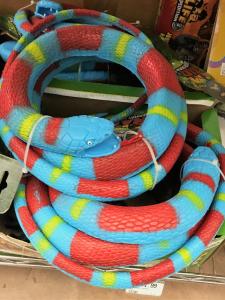 Some favorites: witch fingers ($2.49), engineer's cap ($8.99), themed party items (various), and the magic sets ($14.99). 
These are just a few of the ideas for gifts in SoIN. Shop SoIN retailers to provide you plenty of gift-giving ideas. So, don't get bogged down with the holiday blues or shopping anxiety. Enjoy a pleasant stroll along Jeffersonville and New Albany's quaint retail avenues.
And don't forget to allow some "me time" to take in local art and a meal at an attraction or a SoIN restaurant.