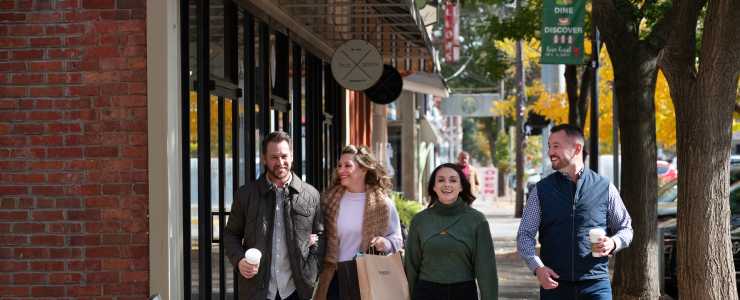 While the temperature hasn't quite caught up, it's FALL Y'ALL. It's time to prep your fall wardrobe and add some staples and statement pieces. Southern Indiana has one-of-a- kind boutiques where you will not only find clothing and accessories, but great hospitality as well. Here are a few places to guide you as you begin swapping out those summer flip flops for your fall boots.
Him & Her Boutique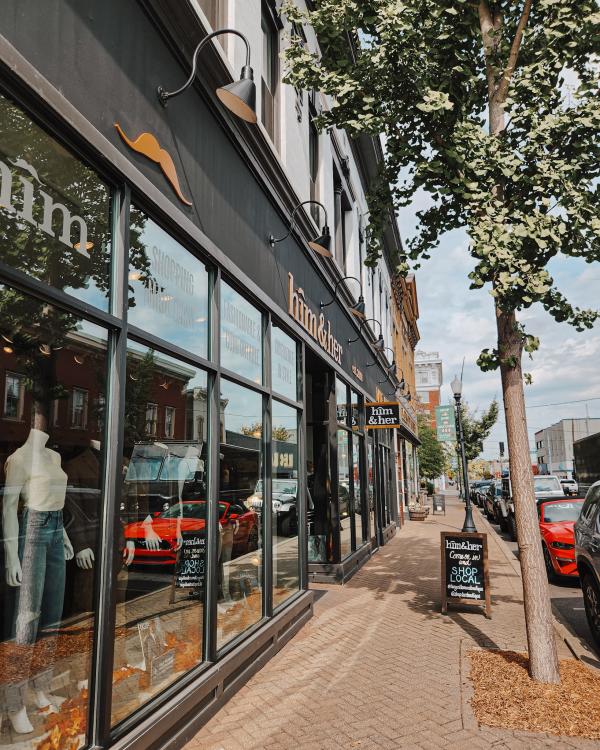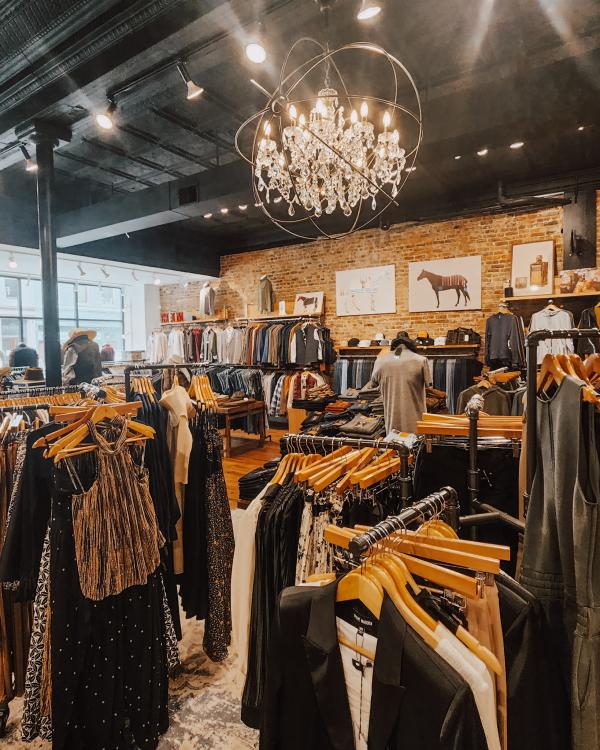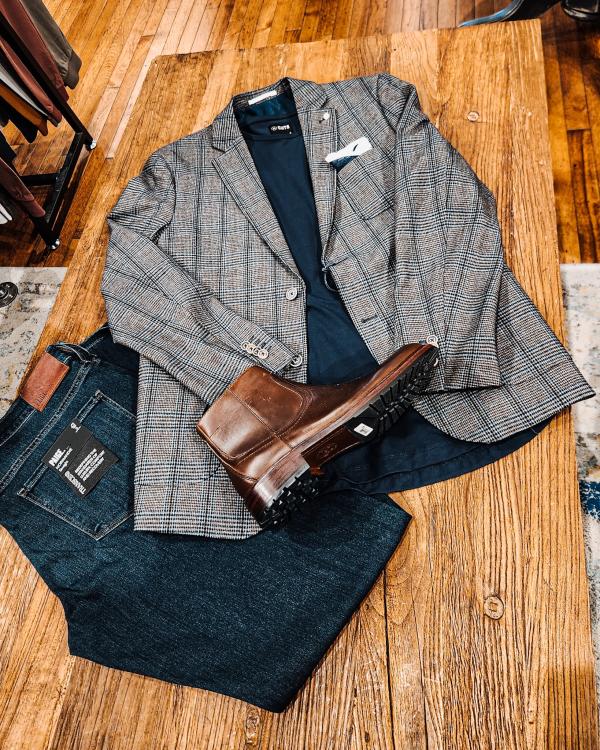 Amanda and Heidi are amazing to work with! Give them an idea of what you're looking for and they get to work right away on creating the perfect outfit. Their type of customer service takes the stress out of shopping. Him & Her Boutique carries lines such as Steve Madden, Paige, Vuori and Mizz and Main. Your fall statement piece here is this plaid Steve Madden blazer paired with a basic black mock turtleneck with caramel leather shorts and black boots.
 
LOCATION | 313 Pearl St, New Albany
Dress & Dwell Boutique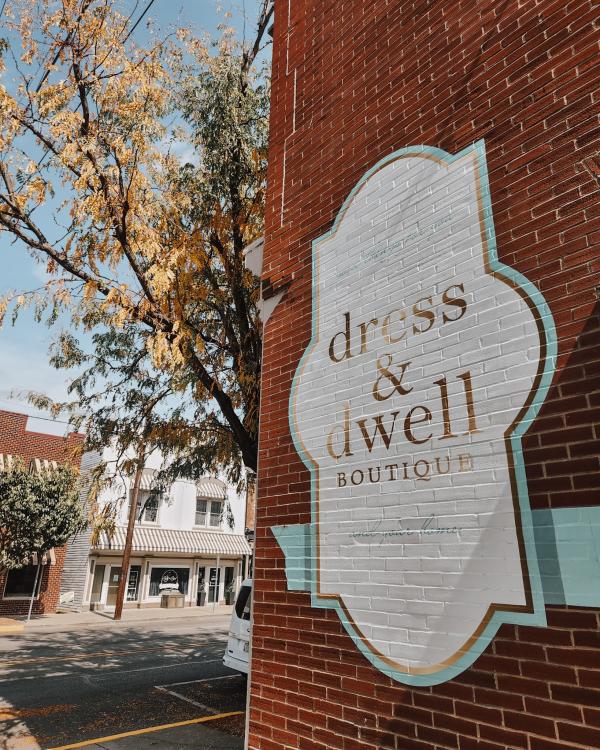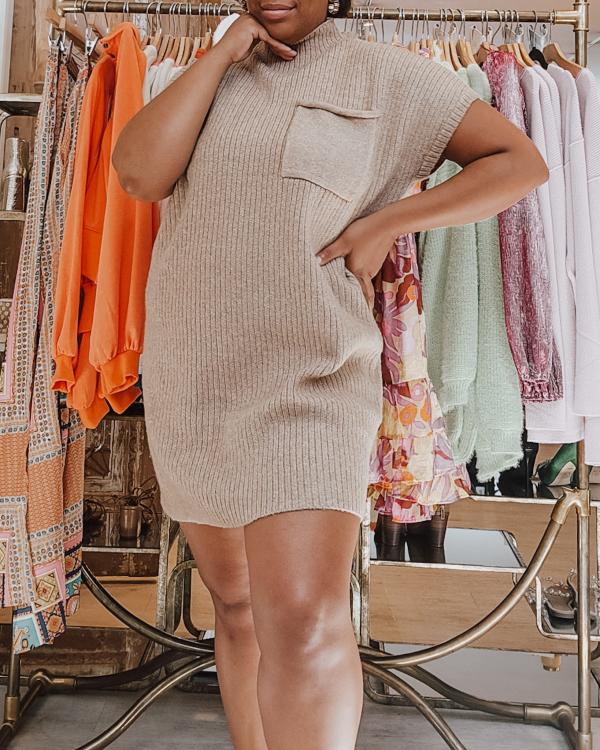 Just a short walk from Him & Her Boutique in New Albany you'll find Dress & Dwell Boutique. Its bright interior immediately gets you in the mood to shop! This quaint boutique has a wide variety of women's clothing, shoes, accessories and home goods. You have the option to also shop online for their store, which is an added bonus if you can't make it over in person.
Sweater dresses are the perfect staple to add to your fall lineup. We found this chunky taupe sweater dress, perfect for dressing up or down.
 
LOCATION | 138 E Spring St, New Albany
SHOP ONLINE
Sapphire on Spring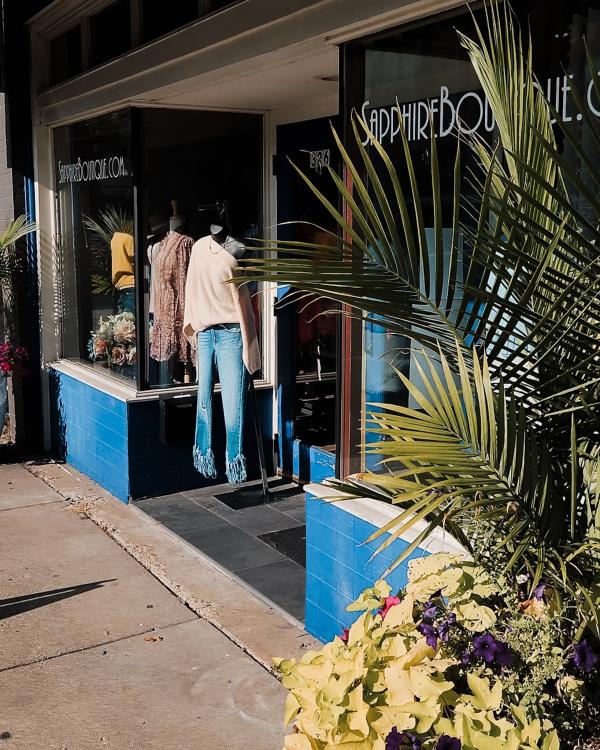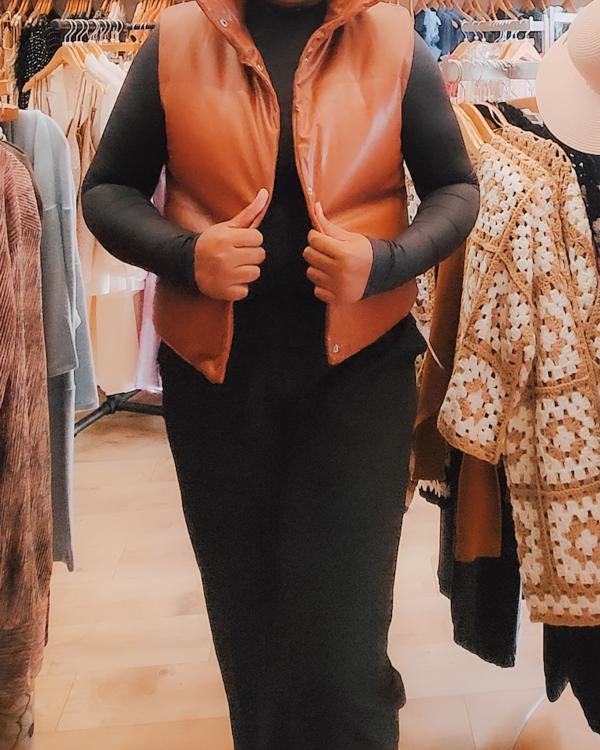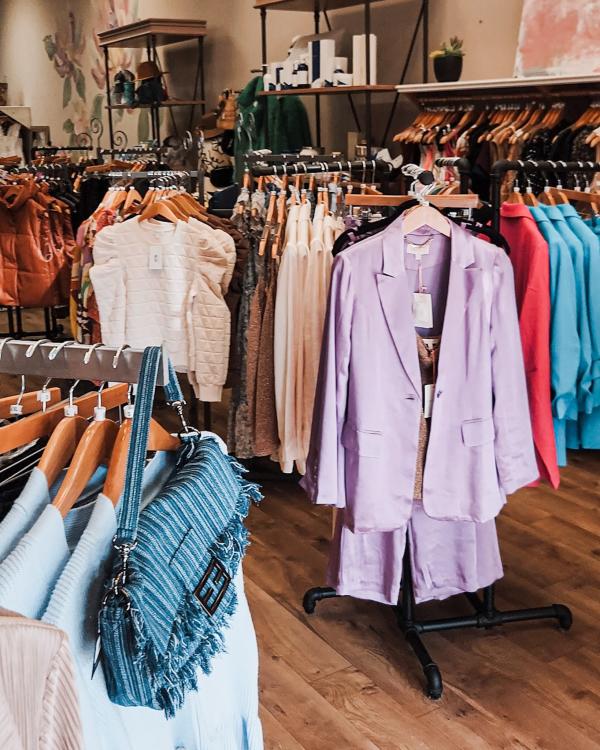 A short drive to Jeffersonville, another of SoIN's riverside towns, you'll find yourself at Sapphire on Spring. The store has a wide selection of every style. Everything from athleisure to cocktail party attire. This upcoming fall season pops of red and puffer jackets are taking center stage. Sapphire on Spring has both! These are statement pieces you'll want to snag.
 
LOCATION | 326 Spring St., Jeffersonville
Tru Bliss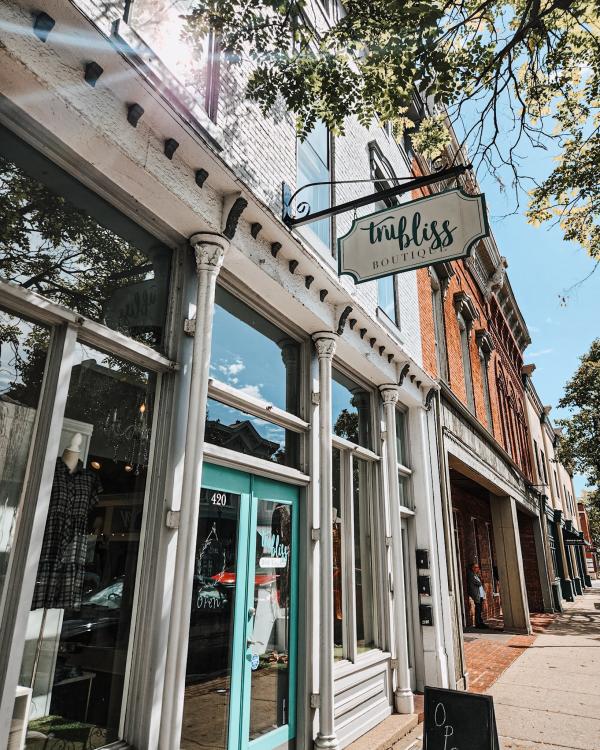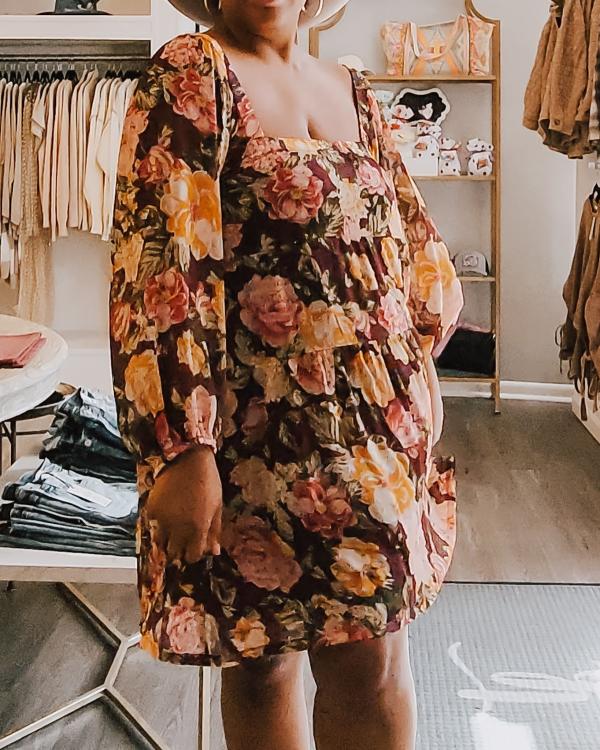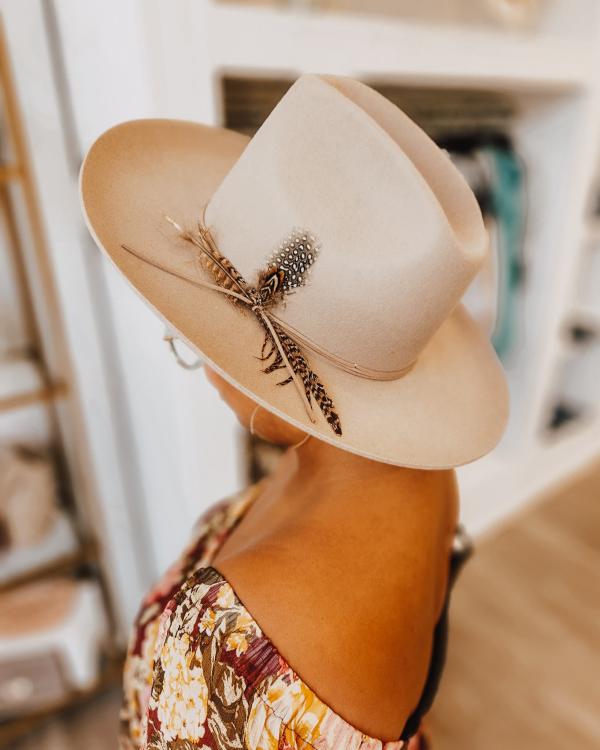 Just a few steps away, you'll find Tru Bliss, a quaint boutique that offers women's apparel, shoes, jewelry, and accessories. Here we found a statement hat to pair with a cute floral dress and boots! 
 
LOCATION | 420 Spring St., Jeffersonville
There are many more locally owned boutiques to pop into this season in SoIN. We hope this list helps you get started! Yes, ordering online is easy, but shopping locally supports our communities! Check out our Southern Indiana Shopping page to see more SoIN boutiques and retailers where you can get your closet ready for the season!