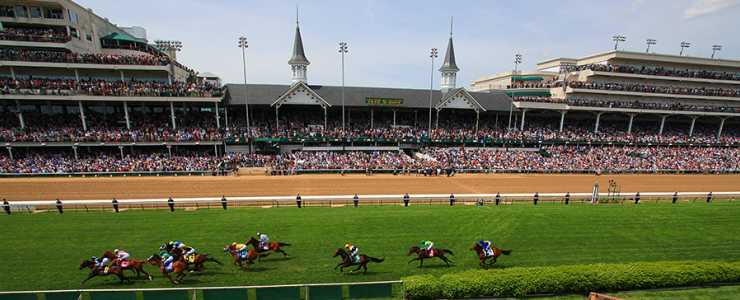 The Kentucky Derby is known worldwide as "the most exciting two minutes in sports." But did you know that the Derby has a strong connection to New Albany, Indiana's famous Culbertson family? We asked Jessica Stavros, former Site Manager of the Culbertson Mansion State Historic Site to fill us in on the "Kentuckiana" connection.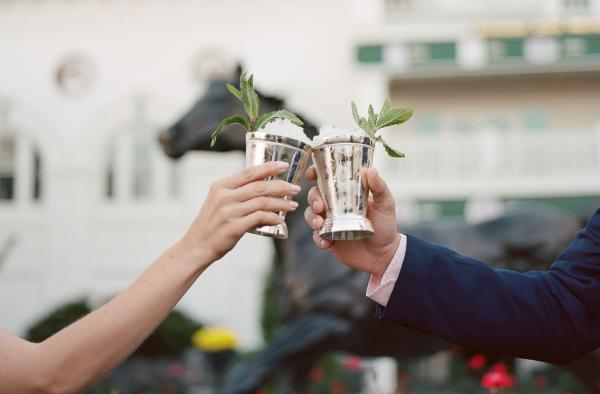 Famous Derby traditions we know today began when Samuel Alexander Culbertson (below, left), youngest son of wealthy New Albany philanthropist, William S. Culbertson (below, right), was president and Chairman of the Board at Churchill Downs. Those traditions include the Winner's Circle, the Julep Cup, the Starting Gate, the Infield, the First Saturday in May and of course, the Garland of Roses – first officially commissioned by Sam Culbertson in 1932.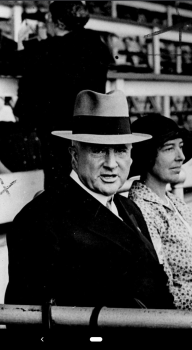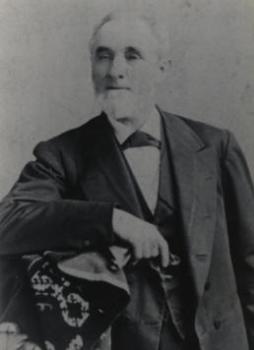 Perhaps Sam's most enduring legacy comes from the time he spent at this most famous Louisville landmark. He became Churchill Downs' fifth president in 1928. With his friend and partner Colonel Matt Winn as Chairman of the Board, the two would usher the track into success and prosperity for the next 20 years, now considered the "Golden Days of Racing." Ten years into this partnership, Winn and Culbertson switched roles, with Winn as President and Culbertson as Chairman of the Board, a position he held until his death.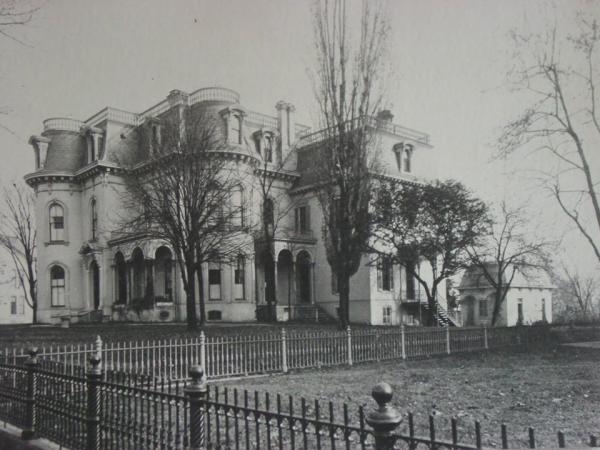 Sam and his wife, Louise, are rumored to have held the city's first Derby party, although such a claim can be difficult to substantiate.  Winn referred to his friend and business partner as the "Beau Brummel of Churchill Downs," meaning Sam was considered best dressed at the track; very high praise for a gathering known for its fashion. And while he was well-known for loving the pageantry of the ponies, to this day, Sam Culbertson is known as the only President in Churchill Downs history that never one time made a bet.
After his tenure at Churchill Downs, Sam continued in finance as the Director of Citizens Fidelity Bank and Trust Company, located in Louisville's tallest skyscraper, the Columbia Building. He walked two miles to and from each day, and no matter what the weather or temperature, he refused to wear a topcoat. Above all, he was known as generous, chivalrous, and a man of great integrity.  Sam Culbertson passed away on a cold December morning at age 86 and is revered as a true gentleman.
Visit Culbertson's homes
  
Every home Sam Culbertson ever lived in is now open to the public. New Albany's Culbertson Mansion State Historic Site is a museum dedicated to the family. Mansion 1886 (formally The Culbertson West) in New Albany is an event and rental space, and the Culbertson Mansion Bed and Breakfast Inn provides lodging in Louisville.
To learn more about Samuel Culbertson and the entire family, visit the Culbertson Mansion State Historic Site. Guided tours are available throughout the week. Extend your stay in southern Indiana and shop and dine.