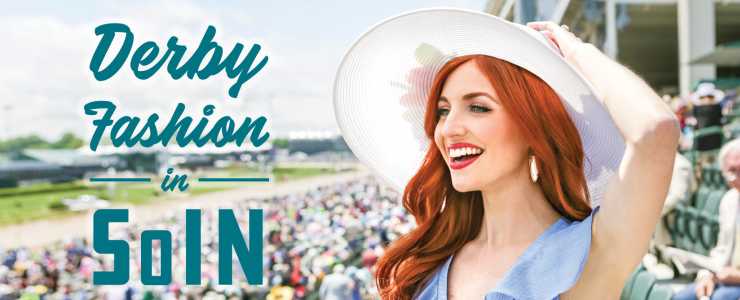 6 southern Indiana must-shop boutiques
Yes, we know it's Southern Indiana but when have Hoosiers ever forgotten Derby? This is the season of horses, hats, and hospitality -- money and mint juleps. Being so close to Louisville in Southern Indiana means the Derby is our hometown event, and we want to be ready to serve fierce looks and feel our best for this month of ponies and parties. 
To snag the best in Derby fashion, you can get everything you need right here in SoIN. GoSoIN has pulled together a list of boutiques to help you find your classic Derby outfit. 
Dress and Dwell
One of New Albany's premiere boutiques, Dress and Dwell offer fashions for the ladies and for the home. Dress and Dwell expanded its store in the last couple of years to accommodate more stock. During Derby season, Dress and Dwell often host trunk shows and other events. This year during the Derby shopping season, the store is offering 20 percent off everything except the HeadCandi line of hats and fascinators. (Britni Knable of Headcandi and House of K was the store manager at Dress and Dwell when she began her millinery career (see more on House of K below). Dress and Dwell also has a robust online store and offers to ship. Did I mention they offer complimentary style sessions? Find them at 138 E. Spring Street in New Albany.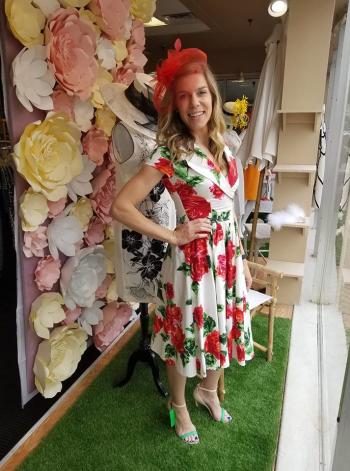 Source https://www.facebook.com/MariposaConsignments/
Mariposa 
Fashion doesn't have to come at ridiculous prices. In New Albany, Mariposa has been serving vintage and consigned looks since 2012. It is easy to stop in at Mariposa's 222 Pearl Street location to find a look fitting an elegant night out or an evening drinking juleps in the infield. Mariposa always has amazing window displays. For that reason alone, it's a worth it to visit the store.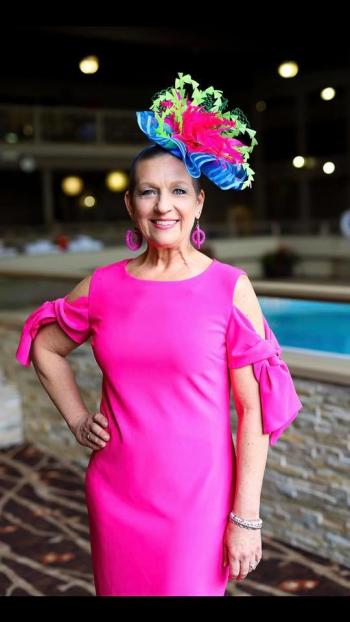 Source https://www.facebook.com/sapphireonspring/
Sapphire on Spring
In downtown, Jeffersonville caters to women of all body types, and 99% of its fashions are under $100. Located at 326 Spring Street, Sapphire on Spring has a robust online ordering system, and it often has free shipping.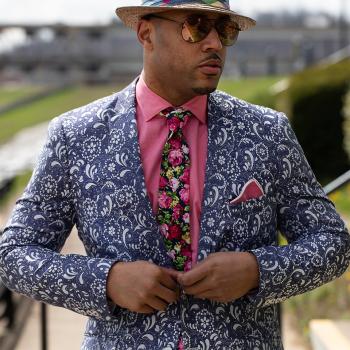 Source https://www.facebook.com/HimGentlemansBoutique/
HIM Gentlemen's Boutique
We can't leave out the fellas! HIM Gentlemen's Boutique has everything for a guy's proper outfitting. The store has an online catalog and will ship to your door, but don't let that stop you from visiting in downtown New Albany. HIM offers tailoring, personal shopping, and a Man Cave.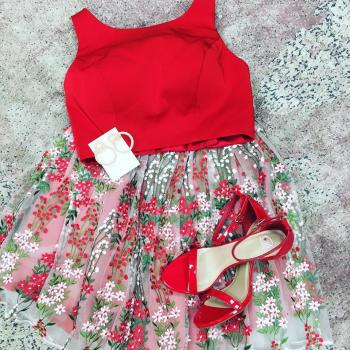 Source https://www.facebook.com/houseofkboutique/
House of K
A fashion house by Derby Hat devotee and milliner Britni Knable, House of K features all your formal night out needs. If glam is your thing, House of K is the place for you. Featuring a curated selection of gowns, jewelry, and other accessories, House of K represents Britni Knable's desire to help women find their own "kind of beautiful." It is also home to a selection of her "HeadCandi" line of fascinators and hats. House of K is open from Tuesday- Thursday most of the time from 11 a.m. - 6 p.m. During Derby season, House of K is open extended hours. Call first to see what hours she can accommodate. Otherwise, visit House of K 11 a.m. to p.m., Tuesday through Thursday). House of K is located at 137 East Market Street in New Albany.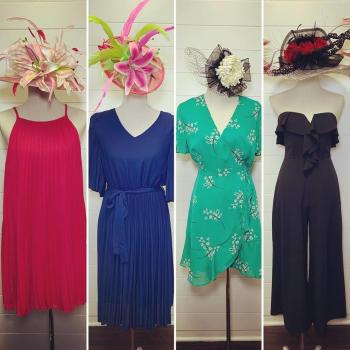 Source https://www.facebook.com/trublissboutiqueky/
Tru Bliss 
A store, a truck, a nontraditional and inclusive approach to fashion is what you will find at Tru Bliss in Jeffersonville. Located at 420 Spring Street in Jeffersonville, Tru Bliss owner Yakaera Lawson-Fowler wants visitors to know Tru Bliss is not like other shops. She buys limited stock to help prevent folks from showing up to the same event in the same outfit. The store also offers a wide range of sizes so women of all shapes can find the perfect look. Tru Bliss is a great spot for casual Derby event fashions.

Whatever you do for getting gussied up this Derby season, don't forget to look at your local shops and boutiques first for the best in Derby fashions.