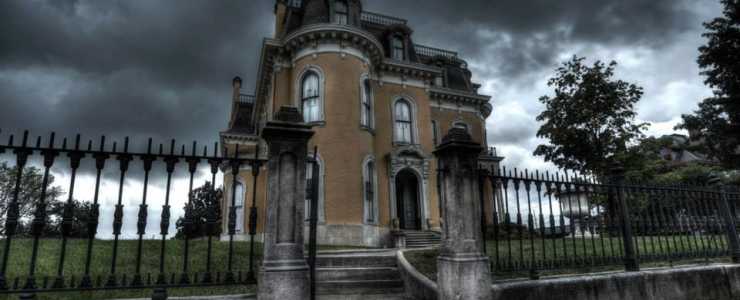 Fall and Halloween season has arrived and that means it's once again time for a spooktacular experience at SoIN's oldest and scariest haunted house.

New Albany's historic and legendary Culbertson Mansion is transforming its Carriage House in the backyard into a "fang-tastic" experience known as "Literally, A Haunted House." Get ready for an evening packed with thrills and chills.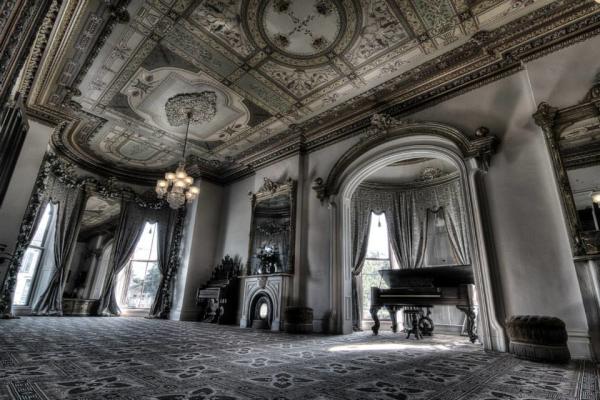 To get you in the spirit ahead of your visit, here's a round-up of 10 interesting and spooky things to know. In the meantime, we "witch" you a Happy Halloween season!
The 2022 theme is ANGUISH. ANGUISH is an ancient evil that long predates the Culbertson Mansion. Legends say that he has been pulling strings for centuries, initiating horrors from Dr. Webb to the horrific fire that burned down the carriage house years ago. Now he stalks the mansion grounds to unknown ends. Your own encounter with ANGUISH is inevitable this year at Literally, a Haunted House. This year's haunted house will also be part of Danger Run, a local scavenger hunt that leads you to some of the season's best haunts.


Over the years, mansion staff and volunteers have reported strange and unusual occurrences in the Carriage House. These include: Electrical problems, mysterious figures moving from room to room, strange sounds after hours and missing items.
 
Several staff members and past volunteers have refused to work in the Carriage House because of personal experiences with the "unexplained."
 
"Literally, A Haunted House" has been underway for more than three decades and is one of the longest-running haunts in the region.
 
It takes more than nine months to plan and involves mansion staff and more than 80 volunteers.
 
"Literally, A Haunted House" has been held in the Carriage House since 1987 and is the longest-running haunted house in Kentuckiana.
 
Admission to the annual haunted house is the primary fundraiser for the Culbertson Mansion. To date, the event has contributed over a million dollars towards the mansion's restoration.
 
According to the website, the haunted house is not recommended for pregnant women, children under age 10, or people with asthma, heart conditions, or those who have had recent surgery.
 
A few fast and fun facts about the mansion and Carriage House: They have been auctioned off at the turn of the century, saved from demolition in 1962-63 by Historic New Albany, and served as the offices for the American Legion Bonnie Sloan Post in New Albany (1946-1964).
 
The Friends of Culbertson Mansion was formed in 1997, after a decade of being a volunteer group. Today, the non-profit organization serves to "promote and develop the Culbertson Mansion State Historic Site through financial contributions, historic preservation, and accurate restoration." 
Bonus Fact: If Literally, A Haunted House is too intense for you, you can attend "Spooky Storytelling" with the mansion's "Queen of Halloween," as she spins thrilling tales. Spooky Storytelling will be hosted from 8 – 9 p.m. on October 15, 16, 22, 23, 29 and 30. Space is limited, and the mansion is NOT open for tours during this event.
"Literally, A Haunted House"
Opens the last weekend in September and is open every Friday and Saturday in October. Doors open at 7 p.m. Tickets are $15 per person and can be purchased at the ticket tent behind the Culbertson Mansion beginning at 7 p.m. on event nights. For more information: (812) 944-9600.
Find out more about the Culbertson Mansion State Historic Site and its Haunted House.