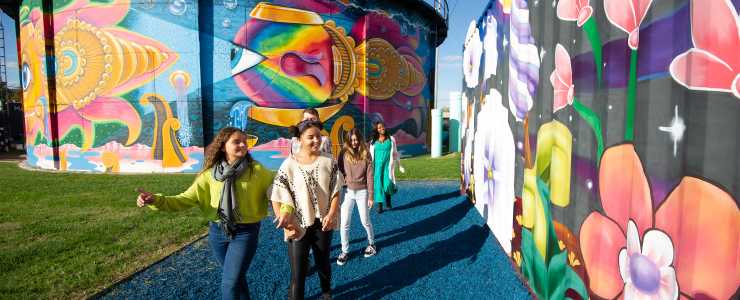 It's hard to believe summer is winding down, and Labor Day will be here before we know it. We at SoIN Tourism want to offer some ideas to get a head start on a fun and festive Labor Day weekend. From international cuisine, family- (and pet!) friendly festivals and fitness events, plus live music for all musical tastes, check out this list to explore the cool things going on in Southern Indiana and just across the river in Louisville over the holiday weekend.
Southern Indiana Events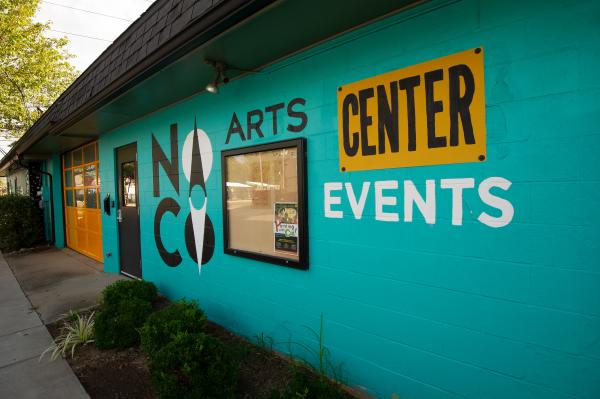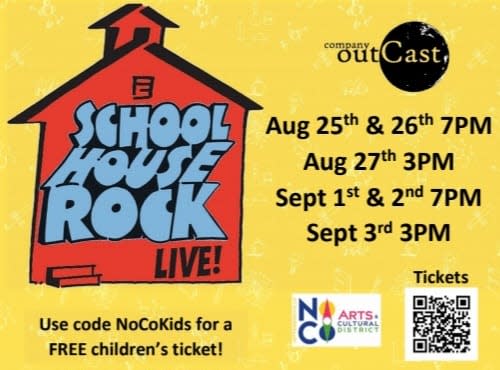 School House Rock Live! at NoCo Arts & Cultural District - Aug 25 - 27 & Sept 1 - 3
"Conjunction Junction, what's your function?" Hear your favorite School House Rock songs at "School House Rock Live!" performed by Company OutCast in Jeffersonville's NoCo Arts & Cultural District.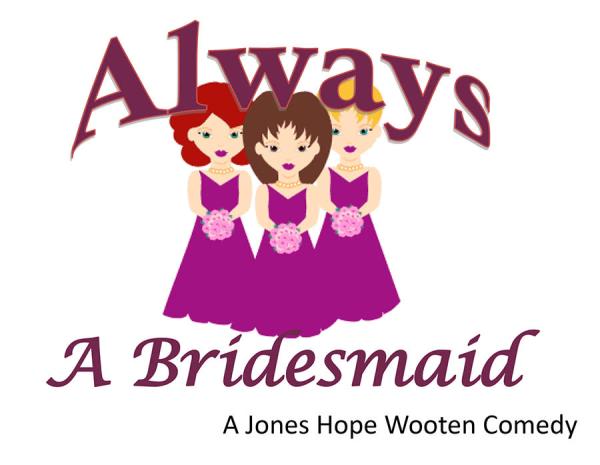 Rose Island Playhouse presents "Always A Bridesmaid" – Sept 1, 2, 8 & 9
Get your tickets for, "Always A Bridesmaid," a comedy performed by Rose Island Playhouse. Four friends in high school vow to be in each other's weddings. ALL of them! Little did they know what a challenge that would turn out to be. Tickets are $10 per person.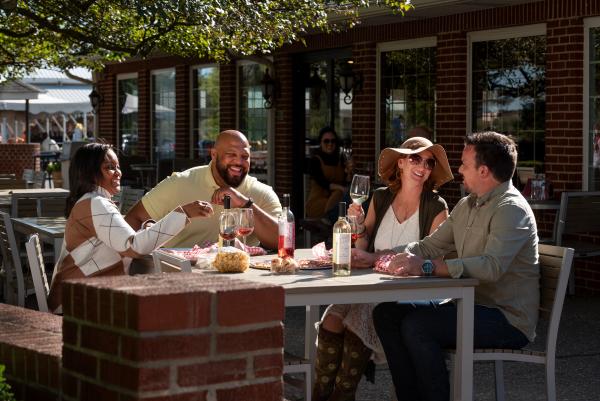 Labor Day Music from Justin Miller at Huber's Orchard, Winery & Vineyards - Sept 4
Spend your Labor Day afternoon enjoying music performed by Justin Miller at Huber's Orchard, Winery & Vineyards! Before the show, check out Huber's U-Pick farm for fall veggies, apples and gourds for your fall decor. Enjoy handcrafted spirits and local wine from Starlight Distillery and Huber Winery before or during the event. 
Georgetown Labor Day Community Celebration – Sept 1 – 4 
On Labor Day Weekend, the Georgetown Lions Club will join Destination Georgetown and the Georgetown Optimist Club in presenting the 7th Annual Whistle Stop Showcase. The weekend-long event includes antique engine and tractor displays, an indoor and outdoor flea market, food vendors, a classic car rally and much more!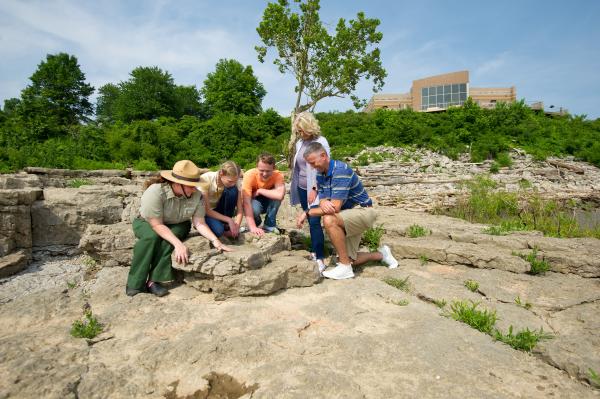 Falls of the Ohio State Park Grounds & Programs
Explore 390-million-year-old fossil beds, celebrate Vulture Awareness Day and more at the Falls of the Ohio State Park this Labor Day weekend. The interpretive center is temporarily closed through mid-October, but there is still plenty to see and do outdoors at this unique site. Go hiking, fishing or birding on the park's grounds or join one of their free Labor Day weekend programs.
Sept. 2 - Vulture Awareness Day with experienced birders Tom & Colleen Becker.
Sept. 3 – Fossil Bed Discovery Hike with a park naturalist.
Sept. 3 – Pinecone Fairies crafting with artist Mike Gibson.
Sept. 4 – Dig Our Collecting Piles to see what fossils, minerals and other treasures you can find.
Charlestown Movie in the Park & E-Sports Tournament – Sept 4
Celebrate the final day of the summer season at the Charlestown Family Activities Park! At 11 a.m., battle it out with controllers in hand during an e-sports tournament, featuring CTR Racing. Snag a bag of popcorn at noon to watch The Super Mario Bros. Movie on the big screen. Plus, enjoy your favorite park activities, including putt putt golf, skating, playing and splashing. Select concessions will be half off during the park's hours from 10 a.m. to 5 p.m.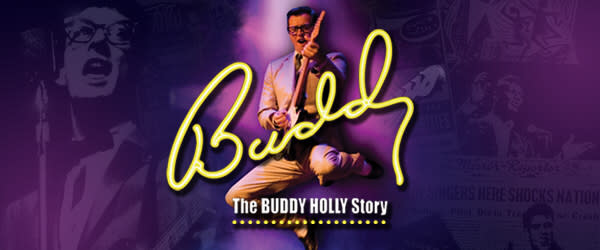 Buddy - The Buddy Holly Story at Derby Dinner Playhouse - Aug 16 - Sept 24
Catch dinner and a show at Derby Dinner Playhouse in Clarksville. Buddy – The Buddy Holly Story, a sensational musical about the bespectacled, 1950's rock n' roll icon, will be on stage Labor Day Weekend. Get your tickets early!
Louisville Events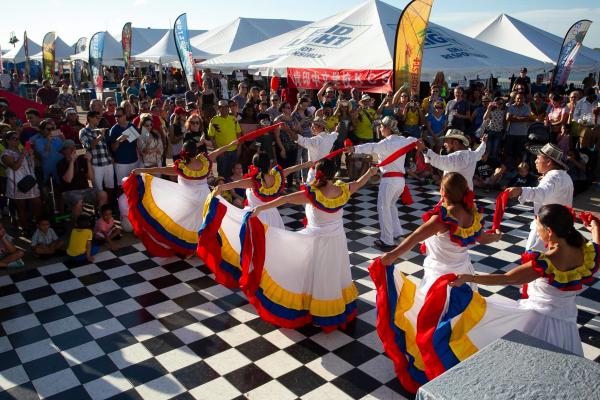 Source: facebook.com/AroundLou/
WorldFest Louisville – Aug. 31 – Sept.  4
Head across the river to Louisville for WorldFest, a premier international festival. This is your chance to enjoy food, performances, and goods from around the world without ever leaving the area. Visit three entertainment stages, nearly 150 international-themed arts, crafts, merchandise, and food booths, and attend the Parade of Cultures on Saturday. The festival is celebrating its 21st year with a WorldFest Happy Hour! They will open a day early on Thursday, August 31 from 4 – 8 p.m.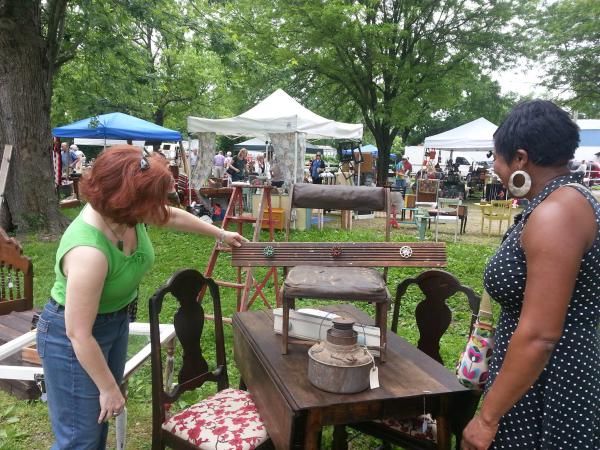 Source: facebook.com/FleurDeFleaVintageUrbanMarkets/
Fleur de Flea Outdoor Vintage Market – September 2
If you're looking for a curated vintage market, you don't want to miss the Fleur de Flea at Waterfront Plaza in Louisville. More than 200 vendors are selling antiques, vintage pieces, collectibles, vintage clothes, handmade and repurposed goods, flowers, pumpkins, vegetables and so much more. Food trucks and cold beverages will be available. The event is family-friendly and pet friendly. Admission is FREE and there's lots of parking nearby.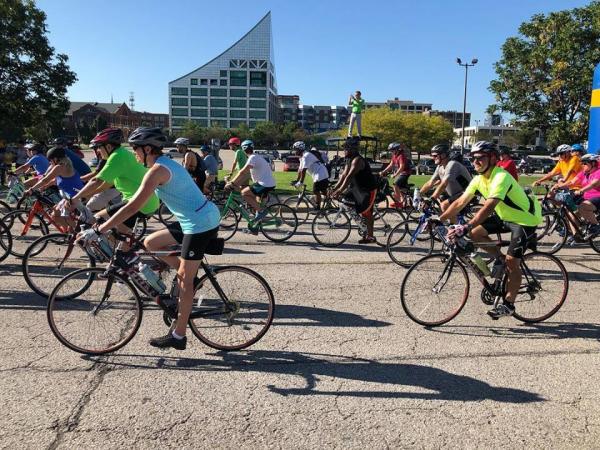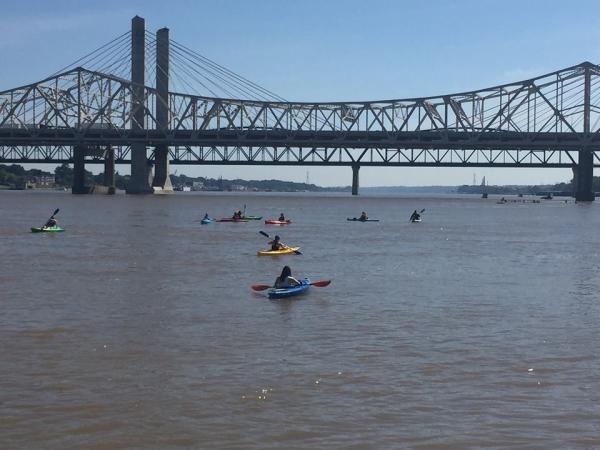 Source: facebook.com/AroundLou/
Hike, Bike & Paddle Labor Day – Sept 4
Join Louisville Mayor Craig Greenberg and thousands of cyclists, paddlers, and walkers who will be on the move again for the annual Hike, Bike & Paddle on Monday, September 4. Bring the entire family so you can all experience the great outdoors. 
Things to Do
Outdoor Recreation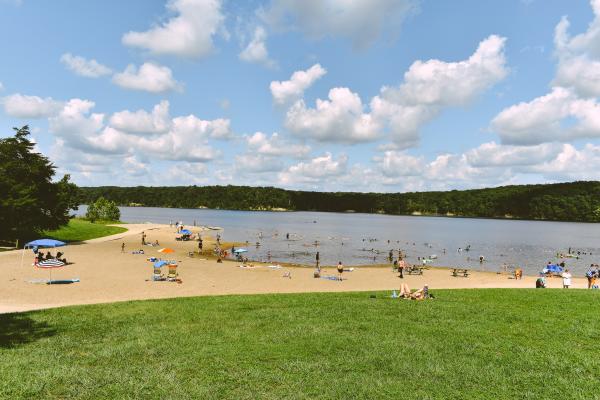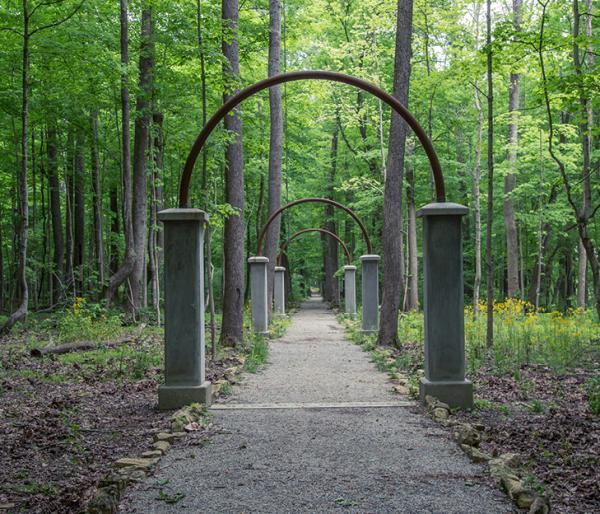 Pack the last days of summer with outdoor fun in SoIN. Cool off at the beach at Deam Lake State Recreation Area, or take a dip in one of our pools or water parks. Trying to stay dry? We have other ideas for fun, from camping, hiking and exploring our state parks to u-pick farm experiences and more. 
Arts & Culture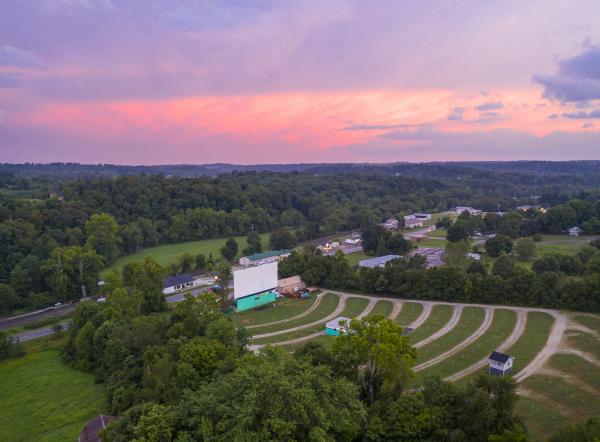 Southern Indiana is home to many one-of-a-kind museums that are a can't miss when visiting the region. Stop in The Carnegie Center for Art and History to see both historical exhibits and contemporary art installations. From August 31 to November 11, 2023, view "The Underground Railroad: The Still Family & Charles Nalle," which is a collection of paintings and drawings from Mark Priest that center around the story of the Still family's attempts at freedom and the impossible choice to leave loved ones behind. Explore the colorful and whimsical NoCo Arts & Cultural District in Jeffersonville. Take a step back in time and make your way to the Georgetown Drive-In to enjoy new releases and time with family and friends.
 
The SoIN Foodie Scene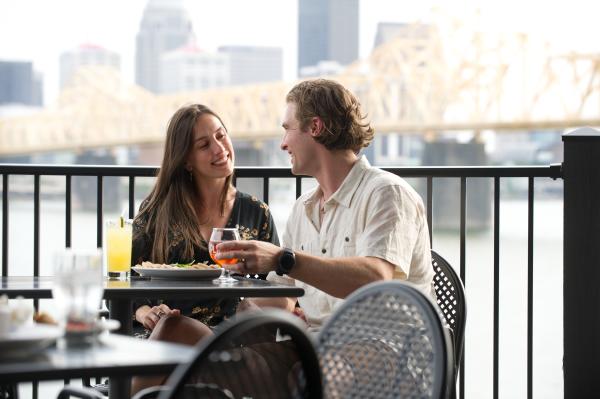 Packed with great places to eat, you can find almost any cuisine from American to Mediterranean in Southern Indiana's blossoming foodie scene. Find local dining hot spots in the downtown areas of New Albany and Jeffersonville, and you'll find plenty of familiar national restaurant chains in Clarksville. 
Shop Local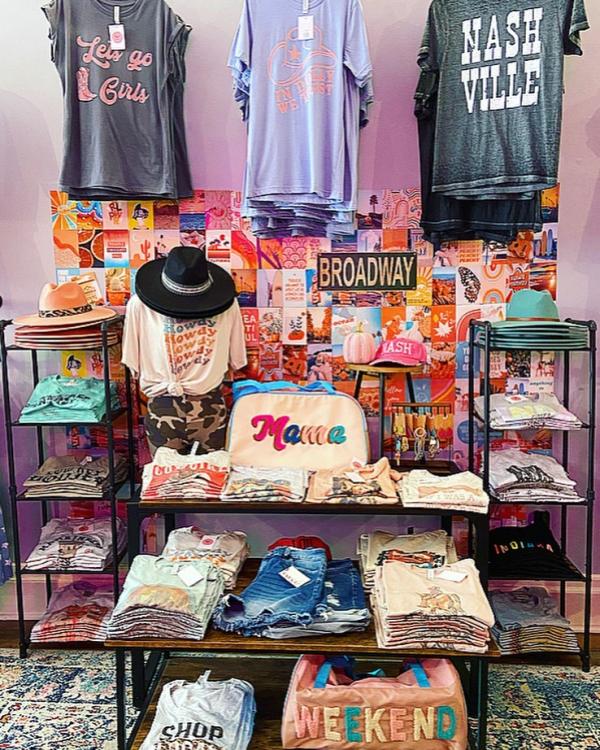 Everyone loves a good Labor Day deal, and even more than that, here in SoIN we love supporting local! Some local shops might even be offering special sales (and celebrations) this holiday weekend. For more on local shopping, check out our Southern Indiana Shopping page.
Click here to find more SoIN family fun to keep everyone entertained this Labor Day weekend or visit our events page for more upcoming events. Stay up to date with all SoIN news by signing up for our monthly newsletter and start planning your getaway by ordering a FREE 2023 Visitor Guide!