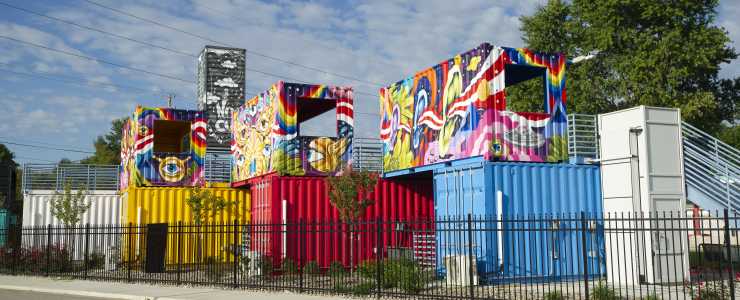 It's hard to believe summer is winding down, and Labor Day will be here before we know it. We at SoIN Tourism want to offer some ideas to get a head start on a fun and festive Labor Day weekend. From international cuisine, family- (and pet!) friendly festivals and fitness events, plus live music for all musical tastes, check out this list to explore the cool things going on in Southern Indiana and just across the river in Louisville over the holiday weekend.
Southern Indiana Events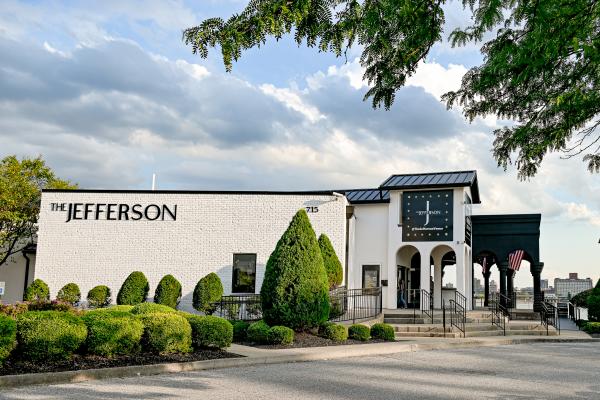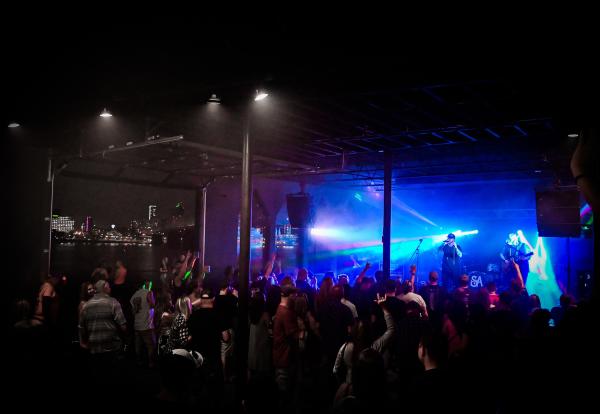 Colt Ford Live at The Jefferson Venue – Sept 2
Ages 18 and up can start the Labor Day weekend off right listening to Colt Ford perform live at The Jefferson Venue. The Georgia singer, songwriter, rapper, musician, performer, and co-founder and co-owner of Average Joes Entertainment knows how to blaze his own trail. After five consecutive Top 10 debuts on the Billboard Top Country Albums Chart, six songs on the Hot Country Songs Chart and many other accolades, Ford was nominated for "Vocal Event of the Year" at the Academy of Country Music Awards. Buy Tickets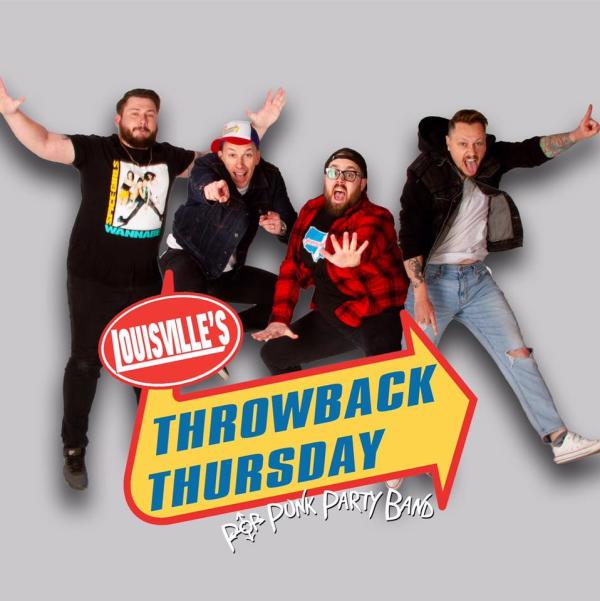 Labor Day Weekend Grill Out w/ Throwback Thursday at Losers 812 – Sept 2
THROWBACK THURSDAY is bringing the party to LOSERS for Labor Day weekend! Since 2016, THROWBACK THURSDAY has been the #1 party band for the Warped Tour generation. From concert halls and festivals to private events, THROWBACK THURSDAY takes you back to the glory days of Warped Tour, skateboarding and skinny jeans, while reminding you that your scene days were never "just a phase"! Show begins at 9 p.m., plus Losers 812 will be grilling out and shooting fireworks.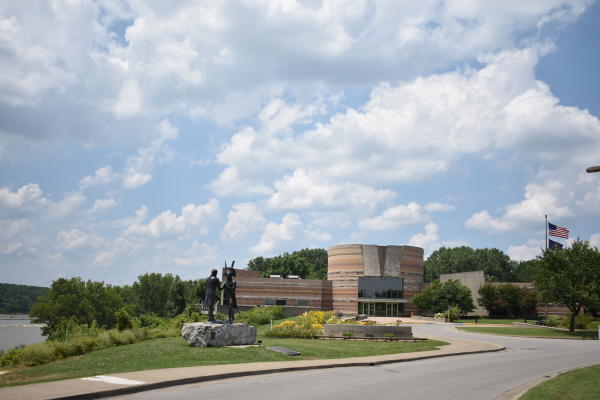 International Vulture Awareness Day at Falls of the Ohio – Sept 3
Celebrate International Vulture Awareness at the Falls of the Ohio. Guided by experienced birders, Tom & Colleen Becker, learn about these important birds with a bad rap. Black and turkey vultures are often seen by the dozens on the riverbank, fossil beds and perched in trees, the railroad bridge, and even on the roof of the Interpretive Center. Later in the day, you can also join a Fossil Bed Discovery Hike, including a special Devonian Dining evening hike and picnic on the outer fossil bed.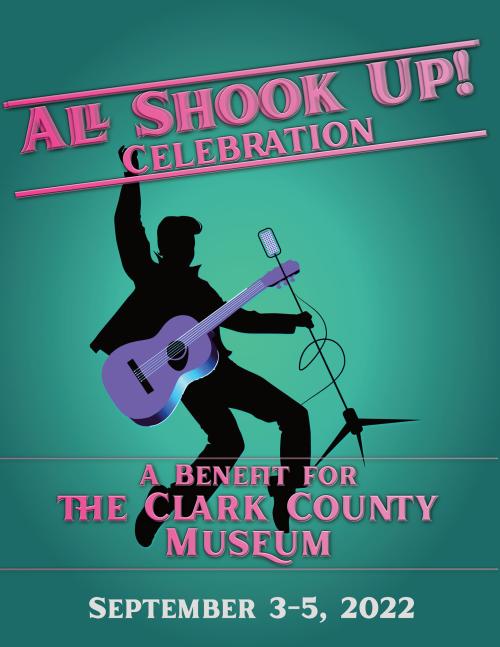 All Shook Up Celebration at The Clark County Museum – Sept 3-5
Did you know the iconic jumpsuits featured in the new Elvis movie were created right here in SoIN? Labor Day weekend is your chance to see a special exhibit of prototypes of the jumpsuits from the film. You Can't Help Falling in Love with the costume creators from B&K Enterprises Costumes Co Inc. when you meet them at this special event. You'll want to wear your Blue Suede Shoes to enjoy live music, Elvis impersonators, youth dance contests, food, drink, and Elvis Team Trivia. No need for Suspicious Minds, this family-friendly celebration benefits The Clark County Museum, collecting, preserving, displaying and interpreting artifacts pertaining to the history of Clark County. You'll be All Shook Up, have fun and help a great organization. Call 812-924-7477 for event times, suggested donation information, contest registration, and the latest information or visit the Clark County Museum page on Facebook.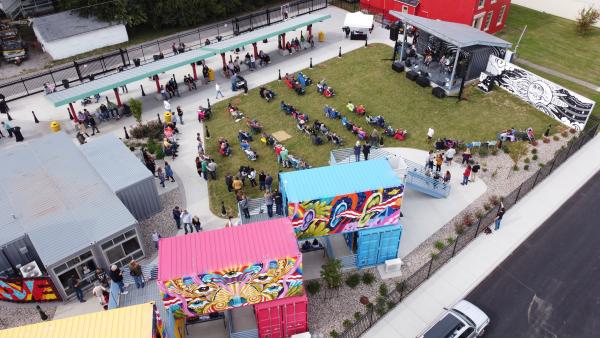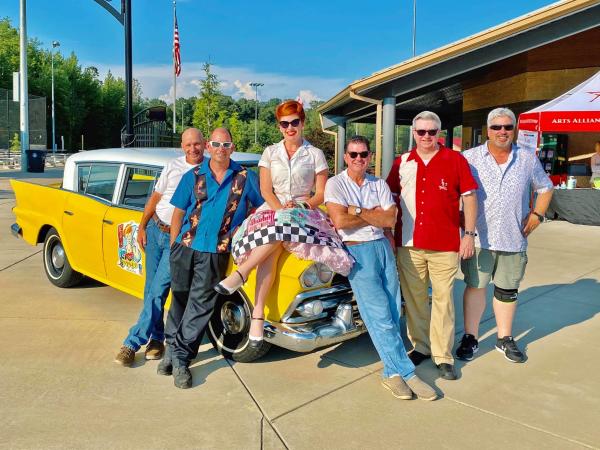 Source: facebook.com/profile.php?id=100032106080340
Get All Shook Up at The Depot Hosted by Upland Sunday Series – Sept 4
Come to the heart of downtown Jeffersonville, Indiana, Sunday afternoon for a unique family-friendly event that is part of the All Shook Up benefit for The Clark County Museum. Enjoy award-winning craft beer, check out the local craft vendors, listen to live music from Rosie and the Rockabillies—a 1950s cover band—and grab a local bite from the food trucks after rocking and rolling like Elvis at the museum. Bring your lawn chairs or picnic blankets and make it an afternoon with the family!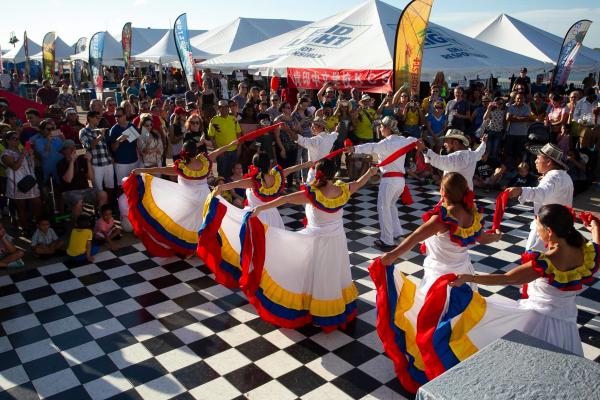 Source: facebook.com/AroundLou/
Louisville Events
WorldFest Louisville – Sept 2 - 5
Head across the river to Louisville to celebrate the 20th anniversary of WorldFest, a premier international festival. This is your chance to enjoy food, performances, and goods from around the world without ever leaving the area. Visit three entertainment stages, nearly 150 international-themed arts, crafts, merchandise, and food booths, and attend the Parade of Cultures on Saturday.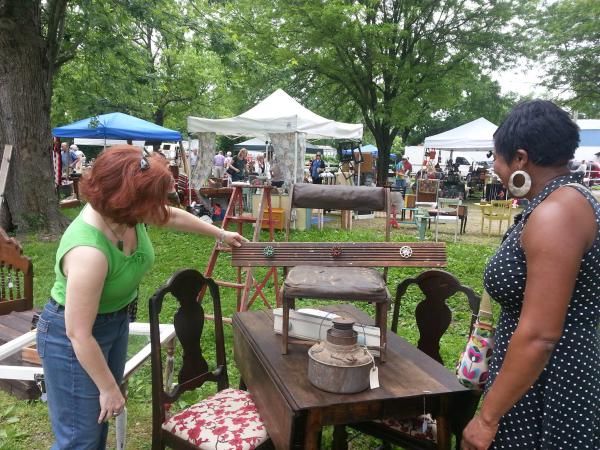 Source: facebook.com/FleurDeFleaVintageUrbanMarkets/
Fleur de Flea Outdoor Vintage Market – September 3
If you're looking for a curated vintage market, you don't want to miss the Fleur de Flea at Waterfront Plaza in Louisville. More than 150 vendors are selling antiques, vintage pieces, collectibles, vintage clothes, handmade and repurposed goods, flowers, pumpkins, vegetables and so much more. Food trucks and cold beverages will be available. The event is family-friendly and pet friendly. Admission is FREE and there's lots of parking nearby.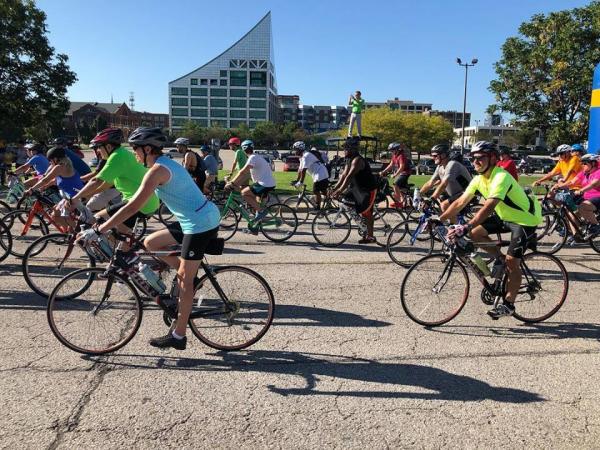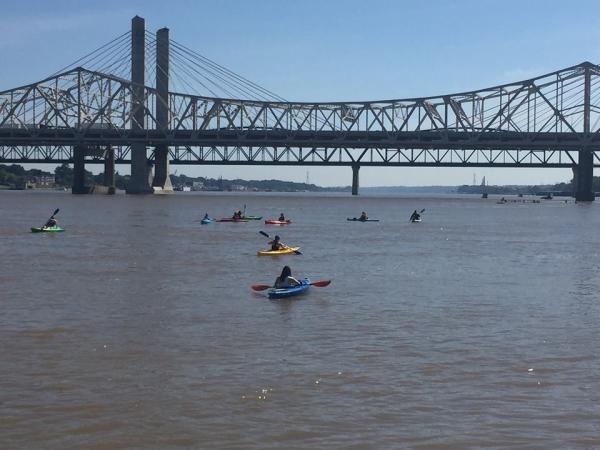 Source: facebook.com/AroundLou/
Hike, Bike & Paddle Labor Day – Sept 5
Join thousands of cyclists, paddlers, and walkers who will be on the move again at Mayor Fischer's Hike, Bike & Paddle in Louisville Monday, September 5. Bring the entire family so you can all experience the great outdoors. Events begin at the Louisville Community Boathouse on River Road. Hike, Bike and Paddle routes will be posted soon.
Things to Do
Outdoor Recreation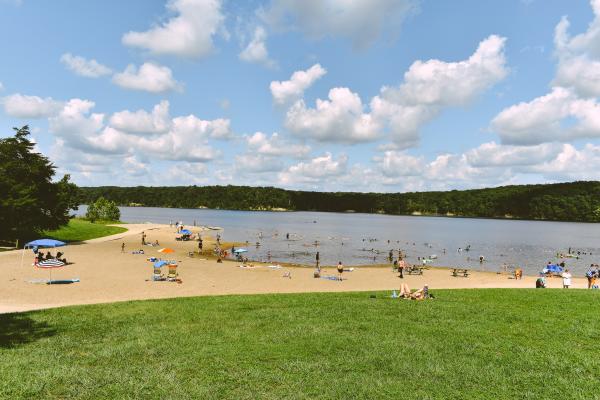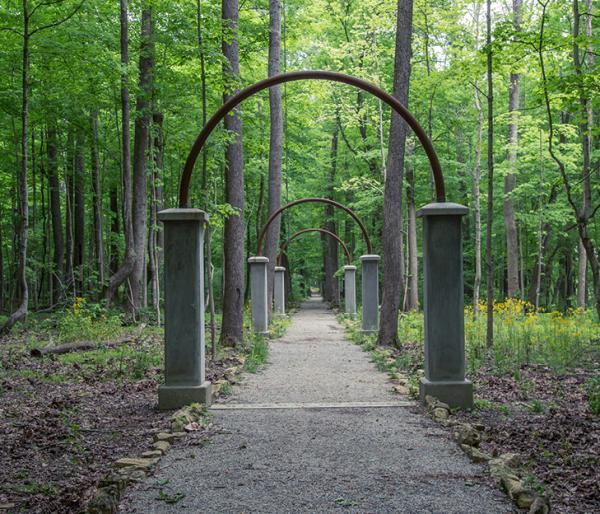 Pack the last days of summer with outdoor fun in SoIN. Cool off at the beach at Deam Lake State Recreation Area, or take a dip in one of our pools or water parks. Trying to stay dry? We have other ideas for fun, from camping, hiking and exploring our state parks to u-pick farm experiences and more. 
Arts & Culture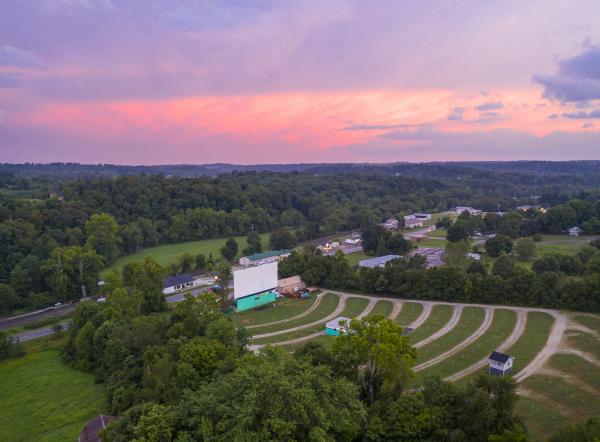 Southern Indiana is home to many one-of-a-kind museums that are a can't miss when visiting the region. Stop in The Carnegie Center for Art and History to see both historical exhibits and contemporary art installations. Explore the colorful and whimsical NoCo Arts & Cultural District in Jeffersonville. Catch dinner and a show at Derby Dinner Playhouse. Bright Star, a Broadway musical set in the American South, will be on stage Labor Day Weekend. Get your tickets early! Take a step back in time and make your way to the Georgetown Drive-In to enjoy new releases and time with family and friends.
The SoIN Foodie Scene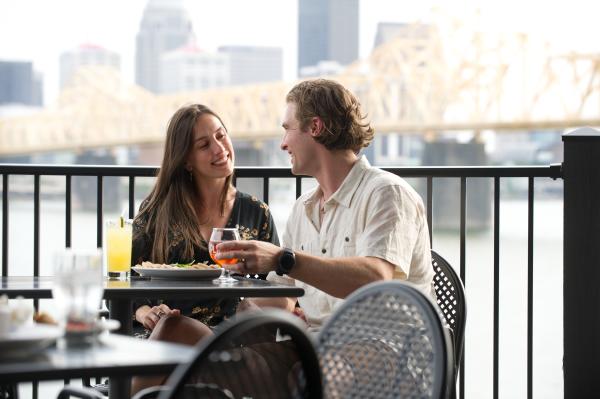 Packed with great places to eat, you can find almost any cuisine from American to Mediterranean in Southern Indiana's blossoming foodie scene. Find local dining hot spots in the downtown areas of New Albany and Jeffersonville, and you'll find plenty of familiar national restaurant chains in Clarksville. 
Shop Local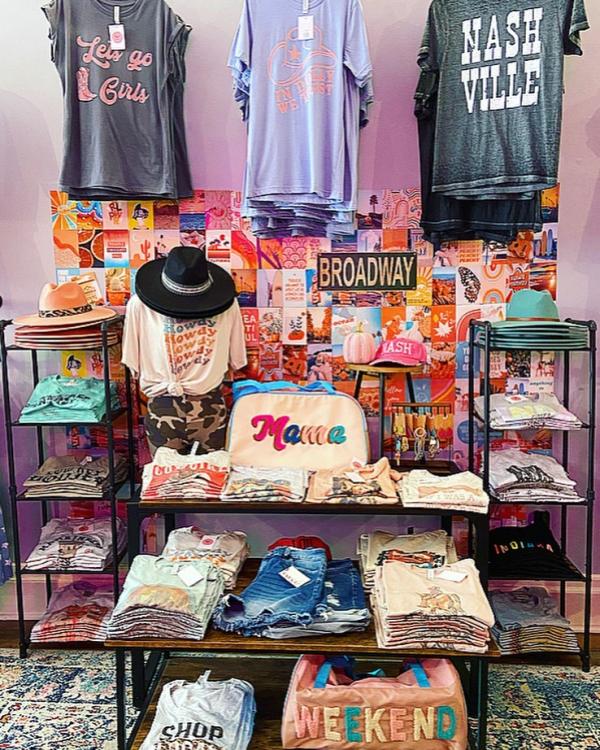 Everyone loves a good Labor Day deal, and even more than that, here in SoIN we love supporting local! Here are a couple of local shops offering special sales (and celebrations) this holiday weekend. For more on local shopping, check out our Southern Indiana Shopping page.
Eureka Menswear pre-construction sale celebration Friday, September 2 starting at 4 p.m.; Snacks and soft drinks provided; Live music
Hazel Jane Boutique Labor Day Weekend Sale 20% off on all SALE merchandise
Click here to find more SoIN family fun to keep everyone entertained this Labor Day weekend or visit our events page for more upcoming events. Stay up to date with all SoIN news by signing up for our monthly newsletter and start planning your getaway by ordering a FREE 2022 Visitor Guide!