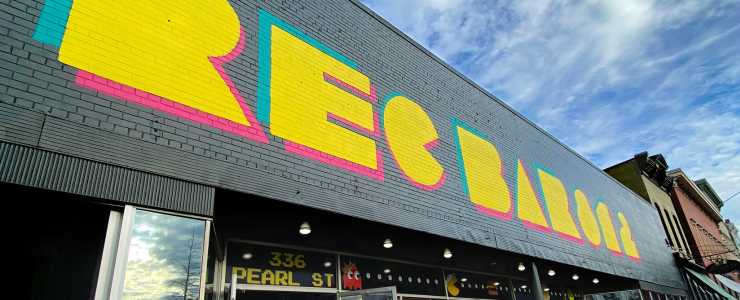 Recbar 812, which held its grand opening earlier this month, is the newest venue that joins the burgeoning entertainment district in the heart of downtown New Albany. The arcade/bar is located at the corner of Pearl and Spring streets and offers arcade games, food, and libations.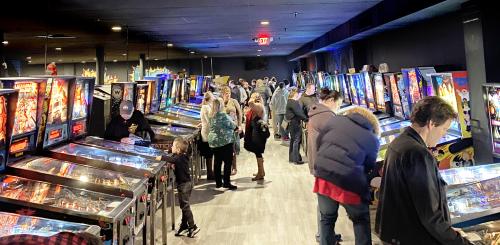 This is the second location for Recbar's owners. The original, Recbar 502, opened across the river in Jeffersontown, Ky., in 2016. The New Albany location is larger than its predecessor with two floors and 25,000 square feet of nearly 200 arcade games. The games represent a variety of eras and styles, including many from the 1980s, along with more modern games. Recbar 812's 80 pinball machines make it one of the largest pinball collections in North America.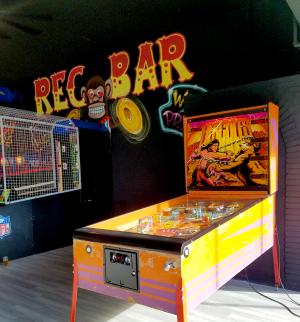 The collection includes the "Hercules" pinball machine. Made by Atari in 1979, it's the largest pinball machine ever made. The one at Recbar 812 is one of only 10 to be in working order on a game floor.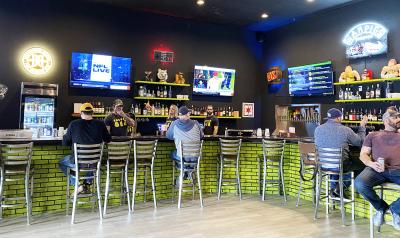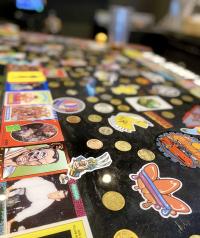 Along with the games, a bar is on each floor. Adult beverages feature craft and local beers, with about 20 beers on tap and another 40 – 50 can/bottle options. Specialty cocktails are also available.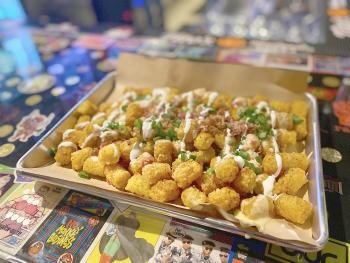 The food at Recbar 812 includes burgers, tacos, and sandwiches. Tater tots are one of the restaurant's specialties, and its "totchos" are covered with toppings such as bacon, cheese, steak, and pulled pork. The menu also features sugary breakfast cereals and other sweet treats.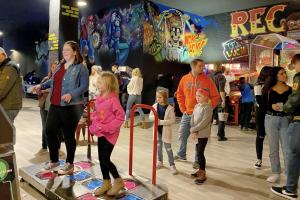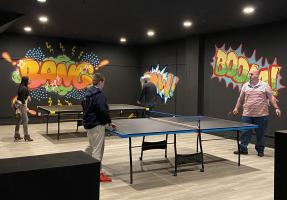 Recbar 812 is family-friendly. Anyone under 21 is welcome during operating hours until 10 p.m. after 10 p.m., Recbar 812 goes to 21 and over.  
Click here to explore other family fun activities. 
Hours:  
Mon. – Thurs., 3 p.m. – midnight 
Fri., 3 p.m. – 2 a.m. 
Sat., 11 a.m. – 2 a.m.  
Sun. 11 a.m. – midnight.