Partner Support
As we recover from the Covid-19 pandemic, we continue to do our part to reinvigorate the tourism industry within the Clark and Floyd counties communities. SoIN Tourism is thankful for the partners who have continued to innovate and respond to changing market forces.
Marketing Opportunities for Your Business
SoIN Tourism (Go SoIN) doesn't own a business, event, or festival. We promote our partners and our communities! To help you grow your customer base, SoIN Tourism has developed a number of marketing and outreach programs that you may participate in. See below to explore more ways to grow your business.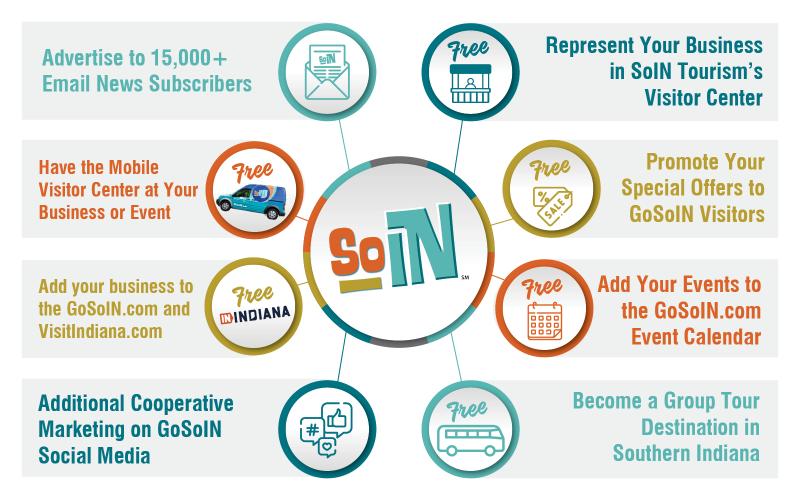 Partner Portal

Co-Op Advertising

Sales & Services

Media & Photography

Visitor Center
Sponsorship Opportunities

Team SoIN Meetings

Other Community Resources