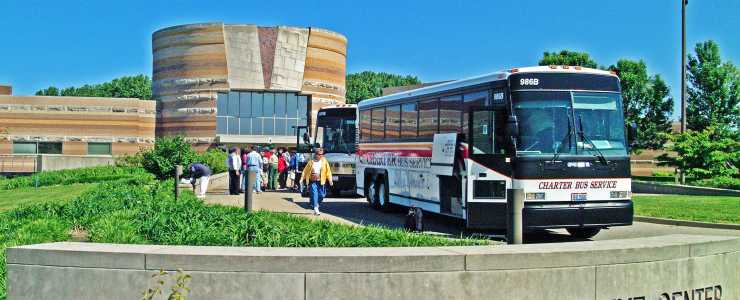 Showcase your restaurant during the Southern Indiana dine around  
Louisville will host nearly 3,500 motorcoach professionals during the 2016 ABA Marketplace, Jan. 9-12. Motorcoach professionals from around the country will take part. This is our chance to show off Southern Indiana and the Louisville area as a group friendly destination.
Most evenings during the conference are filled with events keeping attendees busy, but on Saturday, Jan. 9, a Dine Around is scheduled. The dine around lets attendees explore the host city, eat like a local, and try new flavors.
To take advantage of attendees' free evening, the Clark-Floyd Counties Convention and Tourism Bureau is providing shuttle transportation from Kentucky International Convention Center to Jeffersonville, New Albany, and Clarksville for attendees who want to see the area. Two buses will bring motorcoach professionals through Jeffersonville, Clarksville, and New Albany for the Southern Indiana Dine Around.
Dine-Around Details
Shuttle transportation will begin at 7 p.m. The last shuttle will return by 10:30 p.m. The Bureau will have a booth at the marketplace to help with restaurant reservations. In addition, the Louisville CVB will have a concierge on-site. We are promoting the Dine Around prior to the Marketplace to help attendees arrange reservations at our restaurants. This simple concept could help tour planners get to know your business and our destination better. It's a great opportunity to introduce your restaurant to tour planners who might have never considered our area or simply don't know what we offer.
How can you participate? 
Of course, we can't be successful having a dine-around without the participation of our local restaurants. Here is what we need from you:
Open your restaurant from 7-10 p.m., Jan. 9, 2016
Offer an exclusive special for ABA attendees who show their badge (optional, but we encourage it)
Accept reservations for this group (so you'll know how many to expect.).
Show your classic Hoosier Hospitality!
This is an exciting time for our destination to shine and build group tour business. If you have any questions or want to be involved, please contact Kate Kane, director of sales for the Bureau.