Northern Region - Sellersburg, Starlight, Borden, Memphis & Henryville
Take a drive to the beautiful northern area of our region. Don't forget to look out the window at the glorious views of rolling hills and farm life. We often describe SoIN as the "sweet spot," offering both city life and rural experiences. The northern region includes cities and towns such as Borden, Starlight, Henryville, Memphis and Sellersburg. 
Henryville Welcome Center
Making your way to Southern Indiana via I-65 South? Start at the Henryville Welcome Center to gather information and brochures to make the most of your SoIN getaway. 

Farm Experiences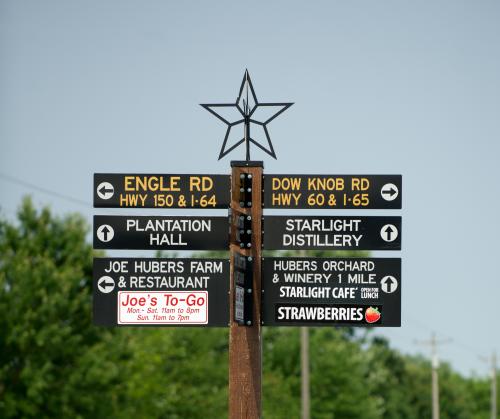 Just 30 minutes from downtown Louisville, you'll find Joe Huber's Restaurant and Family Farm, Huber's Orchard, Winery & Vineyard, and Starlight Distillery. Learn more about each property on our Huber's page.  
Huber's Orchard, Winery & Vineyards 
Things to do at this year-round family-fun attraction include wine and spirits tastings, distillery and winery tours, kid's play at the Family Farm Park, shopping at the farm market, grabbing a bite to eat at Starlight Cafe, and live music during seasonal concerts. One of the most popular activities—you can handpick everything from apples, strawberries, blackberries and peaches to pumpkins and even Christmas trees!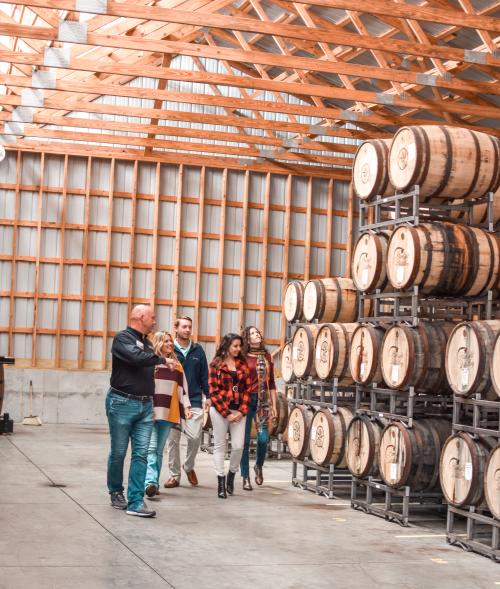 Starlight Distillery
Located on the Huber's Orchard, Winery & Vineyards property, and the Starlight Distillery produces quality, award-winning, family-crafted and distilled spirits including bourbons, liqueurs, vodka, brandy, rum, and gin. Distillery tours and tastings are available.  
Joe Huber's Family Farm & Restaurant
Joe Huber's is one of the best places to get good, made-from-scratch country cookin'. The biscuits with apple butter, along with the fried chicken, are both signature menu items at Joe Huber's. Dinners are served family-style (some are, not all!). Joe Huber's offers its own u-pick experience. These experiences are, of course, seasonal. So check the u-pick schedule before you visit. Along with the restaurant and u-pick, there is a Barnyard Playground for kids, a stocked pond so kids can feed the fish, a farmers market, a gift shop, and a soda pop shop. If you're visiting with your special someone, why not show that love by writing your name, initials or a special message on a padlock to symbolize your everlasting love? Once locked, throw the key into the nearby river or lake.
Outdoor Recreation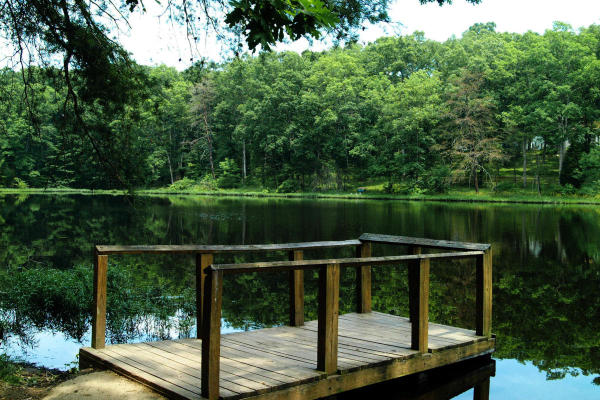 Clark State Forest 
Visit Indiana's oldest state forest with 7 fishing lakes, hunting, shooting range, camping, hiking, and horse trails, and access to the Knobstone Trail, the state's longest hiking trail.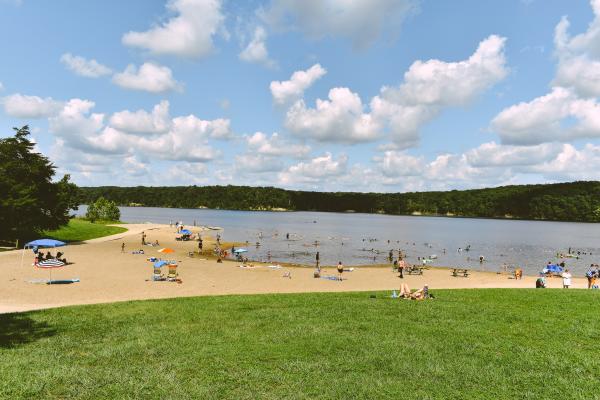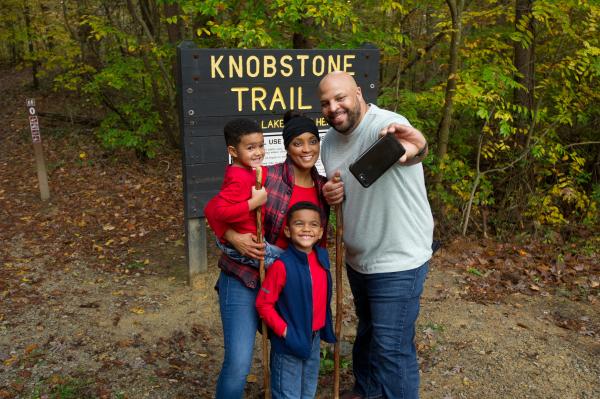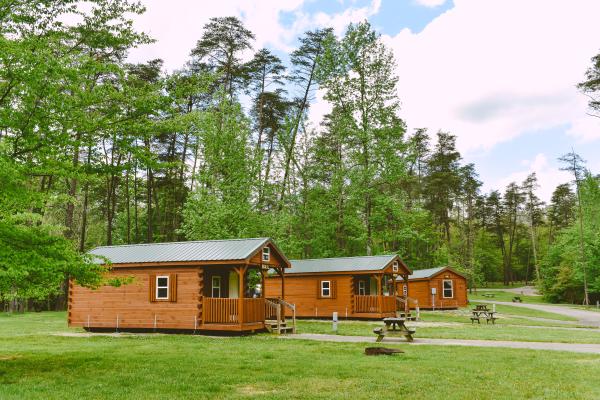 Deam Lake State Recreation Area
Deam Lake State Recreation Area is part of the Clark State Forest mentioned above. With 1,300 acres of forest and trails and an impressive 104-acre lake, you can enjoy a variety of activities including camping, cabin rentals, hiking (horse and mountain biking trails and access to the Knobstone Trail), swimming beach, paddle boat rentals, education center and more. Want to know more? Check out our blog for all the details about Deam Lake.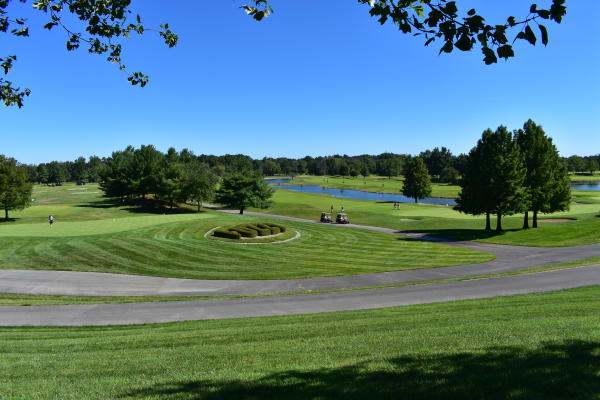 Covered Bridge Golf Course
Nestled into the rolling hills in Sellersburg, Covered Bridge is a Fuzzy Zoeller/Clyde Johnston-designed, 18-hole course in SoIN. Each hole has been laid out to emphasize the natural beauty of the landscape and panorama.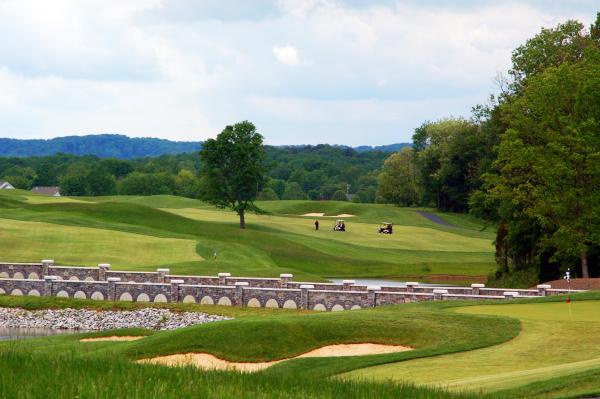 Champions Pointe Golf Club
Carved through the gorgeous landscape of Southern Indiana, Champions Pointe is a Fuzzy Zoeller/Clyde Johnston-designed 18-hole golf course. Each hole of this par 72 layout offers a new and exciting challenge from tee to green. Champions Pointe is a demanding, yet fair test for every golfer.