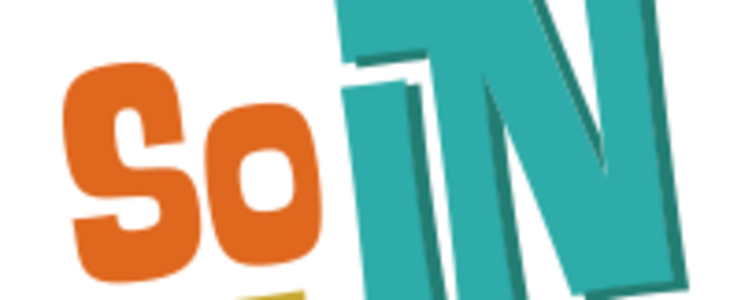 It has been nearly three years since Jim Epperson took the helm at the Clark-Floyd Counties Convention & Tourism Bureau. The Board of Managers charged him with evaluating and refining the destination brand promise.
To help with that effort, the Bureau hired two well-respected industry consultants to conduct research for us. The first was Strategic Marketing and Research Insights, who conducted a Destination Image and Visitor Profile study in 2014. The second was Destination Analysts, who provided a Website Usability Study in 2016. The conclusions the Bureau's marketing team reached pointed to one thing: we needed a clear and cohesive messaging strategy to reach potential visitors.
In spring, we requested proposals from local firms to create that messaging strategy. We received several good proposals and selected Louisville-based Red7e as our creative agency. In putting together any messaging strategy for destination marketing – just like any product – Red7e looked around to see what we have.
What are our greatest strengths?
These days, destination marketing has become less about specific attractions than about overall experiences. Red7e found that some of our greatest strengths are the attitudes of our residents and business owners.
We are open, honest, and welcoming.
Our bustling location is in the sweet spot: we're not an intimidating big city, but we're  not "Podunk" either
The destination has the urban craft culture that is now trendy and cool
We have a youthful, energized, authentic destination
So, what's missing?
Within Clark and Floyd Counties, we have many separate places, each with its own identity. As a destination marketing organization, the Bureau needs to tell a larger story. We need to tell that overall story. Only after we cement our destination's potential into the minds of our visitors can we then tell the stories of those individual cities and towns.
We need an identity that is larger than the sum of its parts. We need a clear, concise, unifying "handle" that will combine the good things of those smaller entities to tell larger stories. We need to tell our own, unique Southern Indiana story. Finally, we need an identity that will represent the growing energy of the region.
Red 7e found that something was already being used that was gaining traction. The term "SoIN" was cropping up more and more – New Albany specialty retailer Regalo had produced t-shirts with a graphic representation of SoIN. The News and Tribune publishes a weekly magazine in its newspaper called SoIN. The Bureau had been using the term in its social media, and it was gaining traction. In fact, a company opened recently called "So In To Dance."
So, Red7e took that and developed a "SoIN" campaign. Below are some of the SoIN graphics. More are being developed.
How will we communicate the new brand?
With this new brand, we have an opportunity to reintroduce southern Indiana to the Louisville metro area. Southern Indiana is just across the river from Louisville, a metropolitan area with more than a million residents. This market, therefore, is our "low hanging fruit." We will begin with increasing brand awareness in the Louisville market, which will include outdoor advertising, as well as advertising in local entertainment publications. We will also continue our digital regional marketing in places like Indianapolis, Cincinnati, Evansville, Lexington, and Columbus.
How can you be SoIN?
Use #SoIN in your social media
Link prominently to our website
Participate in upcoming co-op advertising opportunities
Encourage staff participation
Have questions? Please contact the CTB staff.