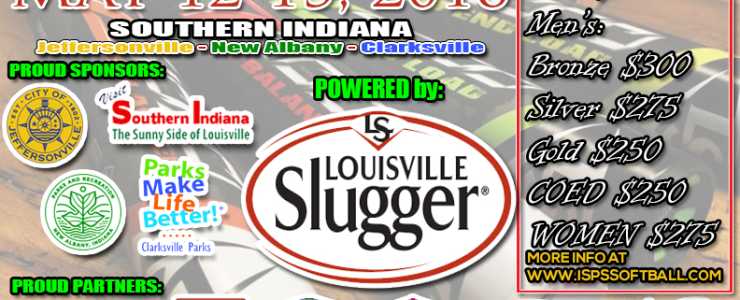 Teams needed for May tournament
International Slow Pitch Softball, a national organization based in Miami, Fla., signed an agreement with the Clark-Floyd Counties Convention & Tourism Bureau to host its Midwest Regional Qualifier tournament, May 12-15.
How did a Miami organization find out about our region? It was all based on a simple tweet by a local softball player. The player suggested having the tournament here, and that got the ball rolling!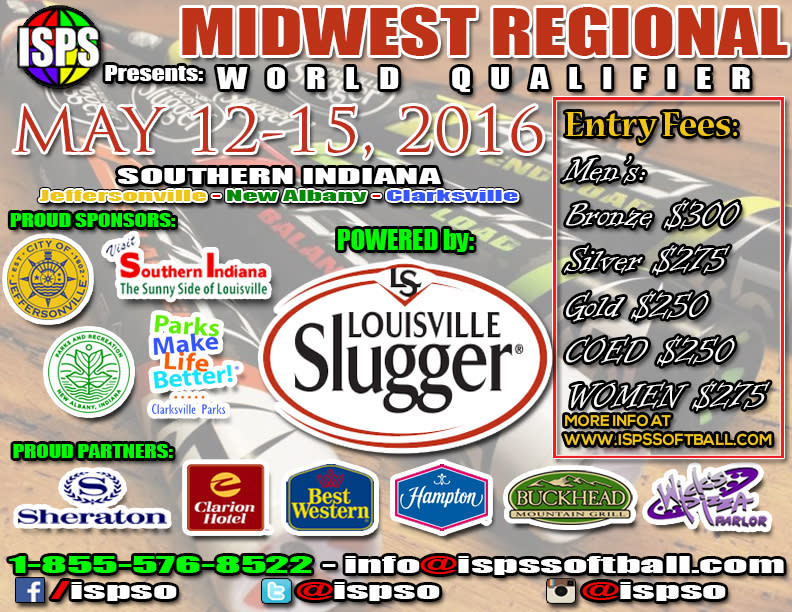 Director of Sales, Kate Kane, hosted the organization's president, Manuel Ferrero, for a site visit in 2015. She toured him through the county parks and showed him nearby amenities. Ferrero was impressed with the parks as well as with our entire area. He met with officials from Louisville Slugger Museum, who are also sponsors of the event.
Our local parks and recreation departments teamed up and have co-sponsored the tournament with the Bureau. The tournament will be held May 12-16 at Vissing Park in Jeffersonville, Clarksville Softball Complex in Clarksville, and Anderson Park in New Albany.
There will be 5 division winners of the tournament. Each will have a chance to compete in the world championships in Fort Lauderdale later this year.
If you would like more information about the tournament, please contact Kate Kane.
Interested in playing or know someone who is? Invite them to enter the tournament! Visit the ISPS website (hyperlink) for more info.